Despite the effects of a lingering pandemic, Universal has done their best to maintain their word to consistently deliver brand-new, world-class attractions at their parks. With the upcoming addition of Jurassic World Velocicoaster, we have a new roller coaster making its nest at the Jurassic Park section of Islands of Adventure. And it's not just that – with it comes a long-awaited update to align the theme in the Orlando neck of the woods with the cult series's Jurassic World sub-franchise.
Although this is the only new addition to Universal Orlando Resort that we can expect this year, that doesn't mean there isn't plenty for us hens to gab about. It's a given that what's sure to be a star ride already has us wild-eyed and nipping at the heel, so what better way to satiate some of our anticipation than to talk about what's exciting us most?
Hold onto your butts, readers.
1. Jurassic World theming and representation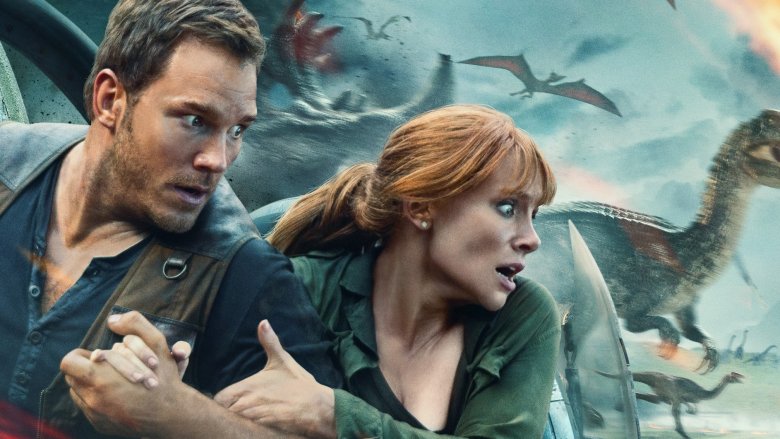 One could state that the first step towards representing Jurassic World began with the popular Raptor Encounter at Islands of Adventure, and I would agree. When it was relocated during VelociCoaster's construction, the theming that matched the original franchise was retired and updated so the meet-and-greet's marquee now sports stylings of blue-and-white font on a slate-colored habitat cage – the signature of the Jurassic World sub-series. (And a few years before this, the generic raptor was switched out with the World pack leader herself, Blue.) But as exciting as the minor renovation was, this small taste left fans like myself wanting more, and the powers that be knew they'd have to deliver. Fortunately, just like life, they found a way.
In preparation for the ride, its creators teamed up with the Jurassic World filmmakers to match with the source material down to the finest detail, sparing no expense. We can see this from the attraction's marquee and housing, what's visible of the raptor paddock, and the coaster vehicles' stylings, as well as the surrounding horticulture and signage. Considering what information about the experience has been released, we can not only expect some fun dangers along the way (seriously, we're racing with fully grown raptors here – have you seen the movies?), but to cross paths with Owen Grady and others from the cinematic hit – the attraction has been given its own original story set within the characters' world. This provides us with a well-deserved, dino-sized step towards proper Jurassic World representation on the East Coast.
2. The best features of two roller coasters built into one
Jurassic World VelociCoaster's tagline, "A new species of coaster," is a simple and nearly perfect description of what to expect. This attraction is essentially a hybrid of two different types of roller coasters, and one thing's for sure: there isn't much like it. During the guests' journey, they'll be subjected to two intense launches, with the first racing from zero to 50 miles per hour in three seconds (at the beginning of the ride), and a later boost launching the vehicles from 40 to 70 miles per hour in just 2.4 seconds. They'll also be subjected to four inversions, multiple zero-gravity stalls that promise a total of 12 seconds' worth of air time, a one-of-a-kind 360-degree barrel roll, and that already-infamous 155-foot-tall top hat containing an 80-degree, 152-foot drop!
Wow! My heart's pounding just typing all of that out. The possibility of catching a view of Islands of Adventure from 155 feet above the park's lagoon already had me sold, but as a fan of thrill rides, I'm psyched to experience the transitions of everything Universal has packed into this "frankencoaster." Can you imagine how exhilarating it'll be to catch that much air time and spin that close to the water? I know I'll do everything in my power to be a part of any soft openings we may be graced with. And if you weren't already sold, VelociCoaster's features should most certainly have everyone's ears perked, at the least.
3. A record-setting attraction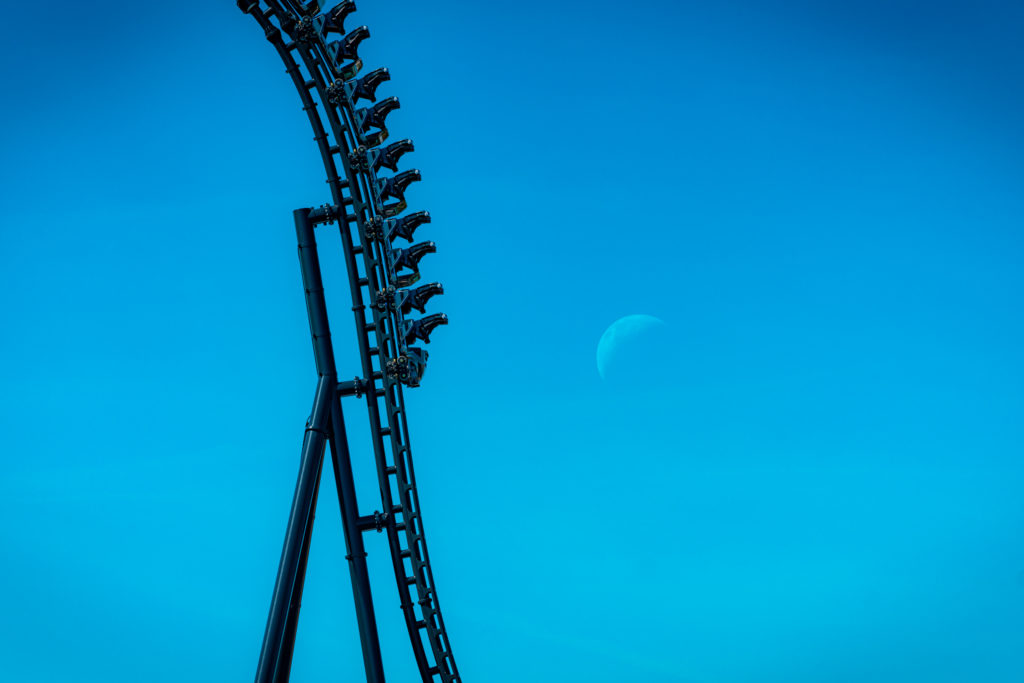 Universal Orlando's newest coaster is set to break some records, and not just in the resort's book – but let's not jump ahead here.
Focusing solely on Universal itself, VelociCoaster is set to have the steepest coaster drop in either theme park due to the aforementioned top hat's 80-degree descent. For those crunching the numbers with me, that title is currently held by Hollywood Rip Ride Rockit in Universal Studios Florida. By comparison, the new Jurassic World attraction's 155-foot peak may not be as high, but it is still 10 degrees steeper than Rockit's own 90-degree descent. And shifting over to the top-speed category, VelociCoaster's latter launch reaches the ride's maximum pace of 70 miles per hour. This feat crowns it as king of this realm and dethrones The Incredible Hulk Coaster, which maxes out at 67 mph.
Jurassic World VelociCoaster's domination over its peers doesn't stop there, either. Broadening our scope to the state level, the prehistoric thriller's maximum velocity will simultaneously make it both the king of top speed at Universal Orlando and the fastest launch-type coaster in all of Florida. Cheetah Hunt in Busch Gardens Tampa Bay has held that reign proudly since 2011, with launches of zero to 30 miles per hour in 1.8 seconds, and a subsequent boost of 38 to 60 mph in two seconds.
4. Night rides and trailblazing possibilities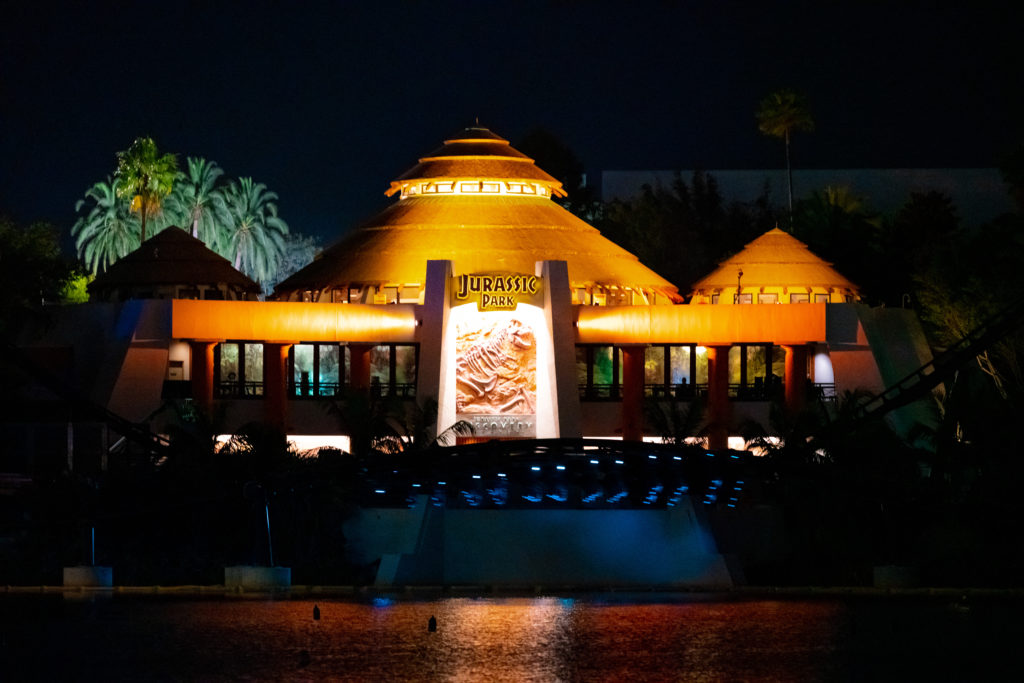 While it may seem that everything's been talked about, there's arguably still more yet to salivate over.
Guests looking to add some oomph to their ride experience could take VelociCoaster for a spin at night, as you would Hollywood Rip Ride Rockit or The Incredible Hulk Coaster. The aesthetics of the vehicles' blue lighting already beckon you to do so, and this could potentially enhance your Jurassic enjoyment. Doubling up on the attraction in this way could intensify not only the characteristics of the ride's track, but any possible raptor encounters, as well. I'll surely be doing this, as it would make for some truly great memories.
As much as riding this in any fashion should excite you, what has us most hyped is its potential influence on the future. If you're raising an eyebrow or tilting your head, allow me to elaborate: it's the industry's consensus that theme-park history should have its eye on VelociCoaster. This hair-raising adventure into the realm of Jurassic World is set to incorporate some heavy theming into the attraction's overall experience. Exactly how cohesive the ride portion will be has yet to be seen, but Universal has already successfully dipped its proverbial toes into the deeply themed waters of "story coasters" with Hagrid's Magical Creatures Motorbike Adventure and, technically, Revenge of the Mummy. If the past is any indication here, I wouldn't be surprised to see Universal's designers use what they've learned thus far to revolutionize the industry yet again by weaving an intricate, original tale – similar in depth to attractions such as E.T. Adventure or The Amazing Adventures of Spider-Man – into VelociCoaster's already-innovative and intense nature.
Even if this doesn't come to pass, Jurassic World VelociCoaster still gives us a lot to look forward to, and I'm sure it'll have the Orlando Informer – and Owen Grady – Seal of Approval.
---
What are your most anticipated parts of VelociCoaster? Share your thoughts – and help build the hype up – with 150,000+ other Universal Orlando lovers in our Orlando Informer Community on Facebook.
Finally, be sure to follow Orlando Informer on Facebook, Twitter, and Instagram for the latest news, tips, and more at Universal Orlando, Walt Disney World, and other Orlando attractions.