UPDATE (6:17 pm, 09.28.20): Universal has dropped the first concept art and story details of this massive beast of a coaster. You can find the full details in our brand-new guide page.
---
Jurassic Park, that large and beautiful chunk of Islands of Adventure, has stayed remarkably the same over the course of its 21-year lifespan. Whatever major changes have occurred can be counted on just one hand: Triceratops Encounter, that opening-day walkthrough attraction where guests got to watch a live "vet" tend to three sick trikes, opened and closed repeatedly over the course of a decade before finally being shuttered for good in early 2012; in 2013, a series of carnival games were installed in the space that used to belong to Jurassic Park River Adventure's long-unused overflow queue; and the incredibly popular Raptor Encounter, where guests get to interact and have their picture taken with a mischievous velociraptor, went online in 2015 (and then got upgraded to feature Jurassic World's Blue in 2018 before getting a new location in 2020, thanks to the sudden advent of construction. Speaking of which…).
Perhaps the most notable change, however, is one that has also been the most secretive, despite its taking place right out in the open for the past year-and-a-half. Starting in January 2019, construction sprouted up all along Jurassic's waterfront, impacting both the land itself and the park's central lagoon (requiring a new bridge to The Lost Continent to be built, for example). The activity would go officially unacknowledged by Universal for an entire year, with only a vague blog post from the company arriving in January 2020, promising updates sometime in the foreseeable future.
That foreseeable future got impacted, however, by the COVID-19 pandemic, which ended up closing Universal Orlando Resort from March 16 through the first week of June. (Not that that stopped construction on the still-unnamed project, mind you, as we discovered for ourselves when we were finally able to set foot back into Islands of Adventure.) But, today, that future update has finally arrived, and Jurassic Park's comparative drought of additions has, at long last, come to an end – the Jurassic World VelociCoaster is arriving, taking over the original Raptor (and the late Triceratops) Encounter's land and snuggling in next to the iconic Discovery Center.
Here's what Universal has to say on the matter thus far:
[F]eel the rush of the hunt as you race through the jungle alongside raptors on the Jurassic World VelociCoaster, a new species of roller coaster coming summer 2021.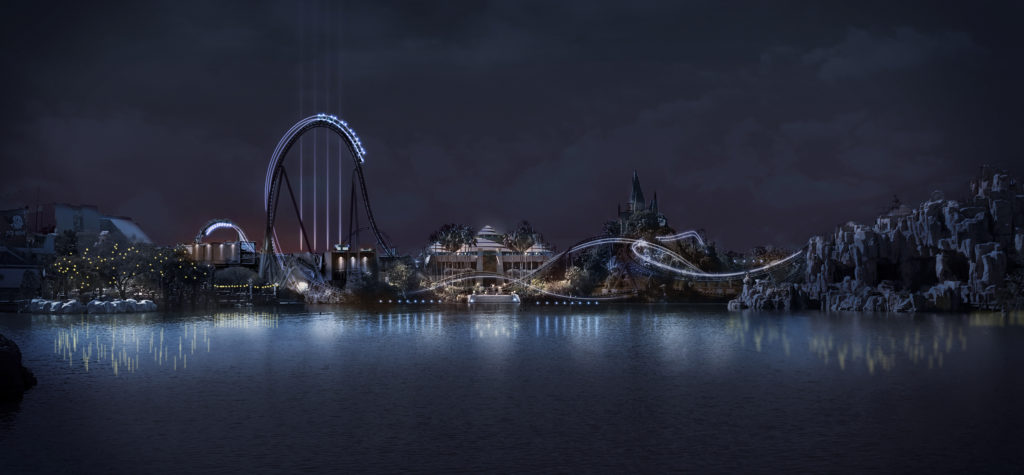 This is a major development for more reasons than just its shaking up the long-settled Jurassic Park status quo; it solidifies the kind-of pivot from the older Jurassic Park property to the newer, more successful Jurassic World sub-franchise. On the one hand, such a move is predictable, given that the first two films brought in a massive $2.9 billion haul at the box office (ranking as one of the highest of all time) and that Dominion, the upcoming final installment, is among the first major Hollywood productions to go back before cameras since the global coronavirus shutdown. And then there's the related theme-park happenings, too – Universal Studios Hollywood debuted its Jurassic World: The Ride in July 2019, and even Islands of Adventure has already jumped on the World bandwagon, endowing its new Raptor Encounter location with theming (and dialogue!) that is straight out of the spinoff movies.
On the other hand, however, this announcement is surprising – how will the two sub-series co-exist with one another, particularly if the new coaster will seemingly employ the characters, settings, and plot points from Jurassic World? And how will the larger land deal with an attraction that is set some two decades after the rest of it? (This is the precise reason why Fantastic Beasts and Where to Find Them, the Harry Potter prequel series, hasn't been installed anywhere in the Wizarding World.)
(Here's a fun piece of theme-park trivia for you: neither California's ride nor Florida's new raptor meet-'n-greet is the first integration of Jurassic World into Universal's parks. That honor actually lies with Jimmy Buffet's Margaritaville Orlando back in the summer of '15, when it welcomed the first film to theaters by serving up an Indominus Rex Burger, Mesozoic Margarita, and Lave Flow cocktail – which arrived alongside a new wave of alcoholic specialty drinks throughout Jurassic Park's bars and restaurants, such as the Rock-'n-Rex, Prehistoric Punch, and The Fossilizer.)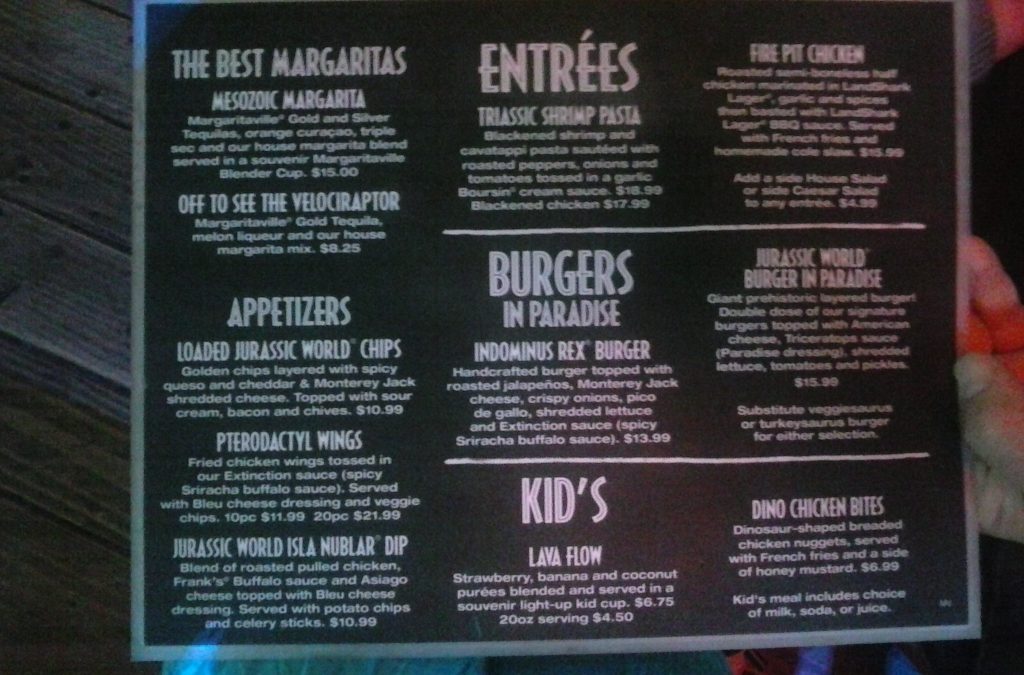 The Jurassic World VelociCoaster will arrive at Jurassic Park in summer 2021.
–
Want to see how else Jurassic Park has changed over the past 21 years? Be sure to check out our in-depth feature, and then chat about it all with 100,000+ other fans and vacation-planners in our OI Community on Facebook.
And follow Orlando Informer on Facebook, Twitter, and Instagram for the latest news and tips at Universal Orlando, Walt Disney World, and other Orlando attractions.