Welcome to Jurassic Park… the Tribute Store rendition, that is! Starting May 26, Universal Orlando Resort celebrates the 30th anniversary of Jurrasic Park by opening the doors of the Jurassic Park Tribute Store.
This retail location, located in Hollywood of Universal Studios Florida, explores the history of this 1993 film with a series of themed rooms that highlight everything from pre-production elements like storyboards and blueprints to photo ops recreating moments from the iconic movie. Here, guests can shop exclusive 30th-anniversary merchandise, like apparel, hats, key chains, plush, collectibles, and more.
A Quick Jurassic Park History
Jurassic Park premiered on June 9, 1993, becoming the highest-grossing film at the time and beginning a multi-media franchise. Since then, we have received multiple movie sequels and moved beyond the silver screen with television shows, theme park attractions, escape rooms, and more. Jurassic Park has become a household name in its 30 years of roaming the Earth and is backed by a fandom that transcends generations.
A Look Inside The Jurassic Park Tribute Store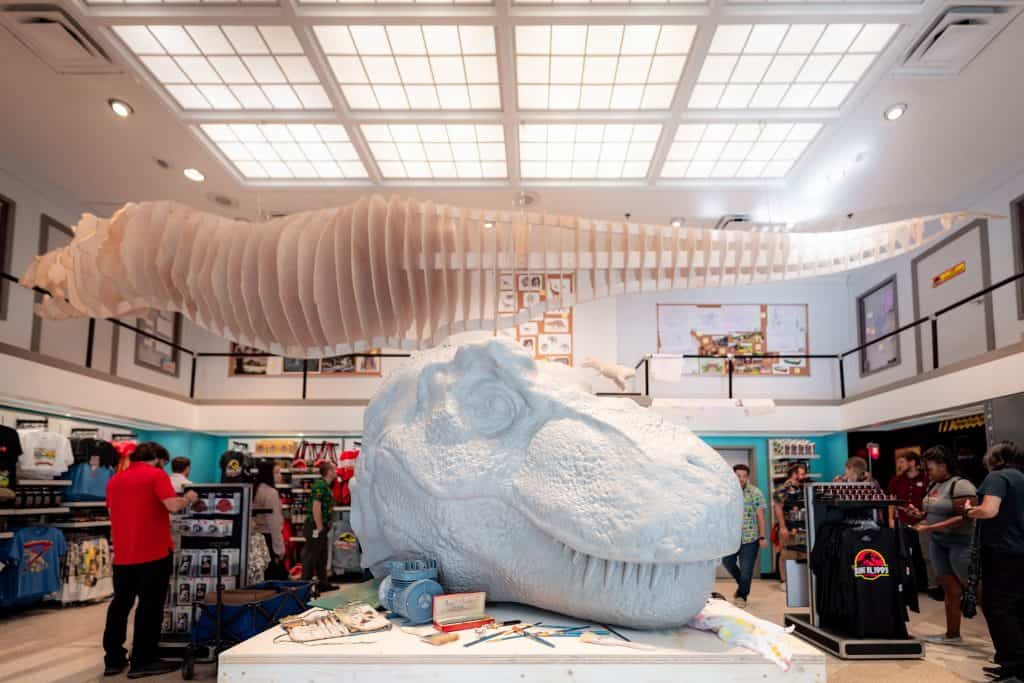 We received a sneak peek of this merchandise location today, so hold onto your butts and let's step inside the world of Jurassic Park! The adventure begins in the first room, showcasing the beginning brainstorms of this magnificent movie. The walls are adorned with sketches of dinos and early iterations of scenes from the film, with smaller details like floppy discs and mugs, atop a creative's desk. It's hard to miss the early model of a prehistoric predator hanging from the ceiling or the tyrannosaurus rex head serving as the room's centerpiece.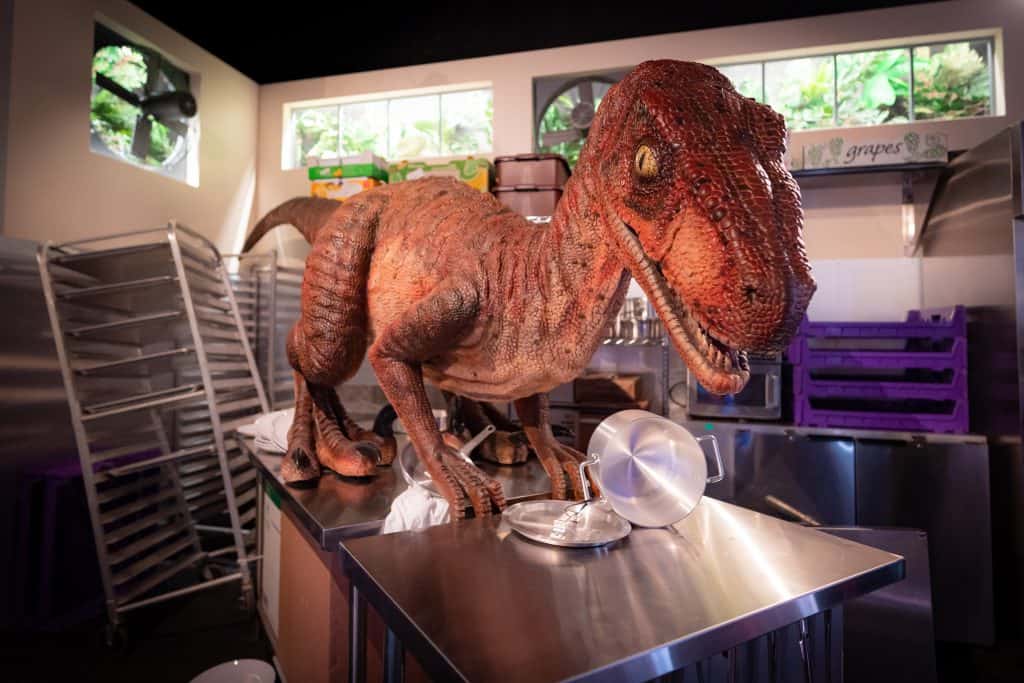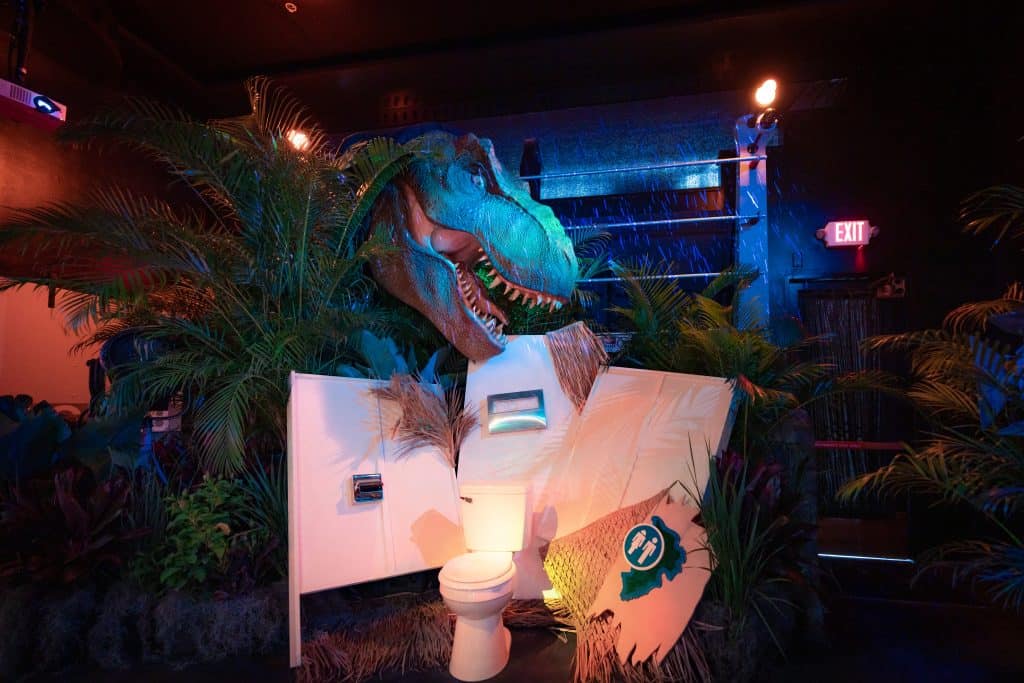 Next, wander through memorable photo-op spots, such as a kitchen set paired with a ferocious velociraptor or a dismantled bathroom stall joined by a T-Rex saying hello.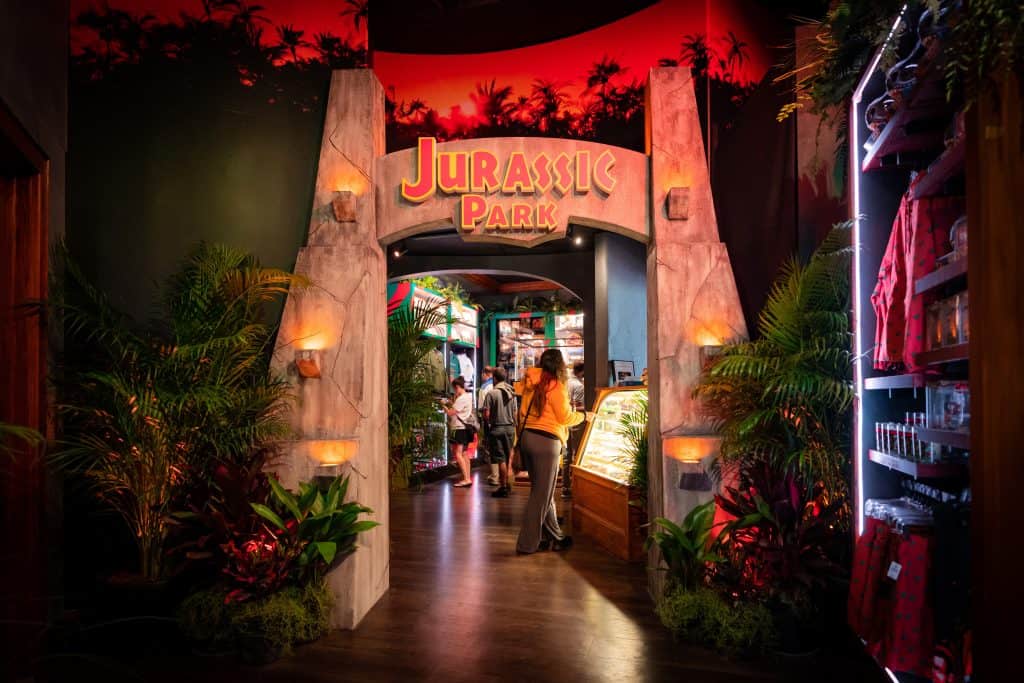 Lastly, a mini version of Jurassic Park has been recreated, with the iconic gates beckoning you to travel further into the shop. Face left, and immediately find encased dino-rific sweets like cookies, whoopie pies, and more – including a can't miss Dr. Ian Malcolm brownie.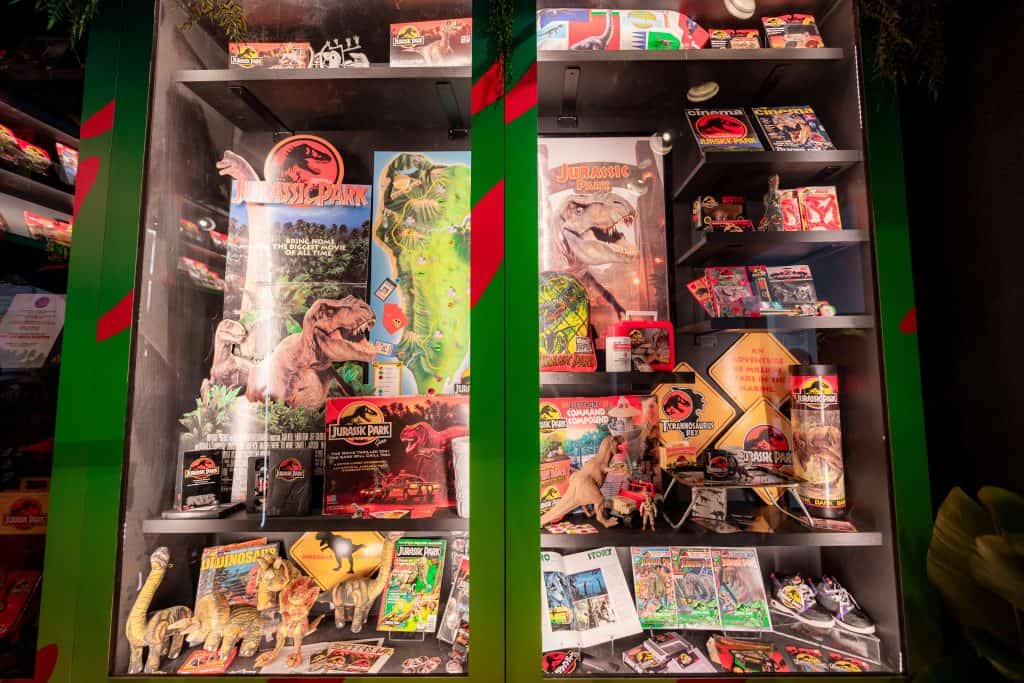 Continuations of the Jurassic Park story are displayed within this room in a case that's hard to miss. The memorabilia includes vintage toys, board games, apparel, comics, and more.
The Jurassic Park Tribute Store merchandise is the stuff of every fan's dreams, filled with new anniversary apparel and accessories you can sport on your next expedition! Here is a closer look at the items available that will make you the envy of every dino-enthusiast: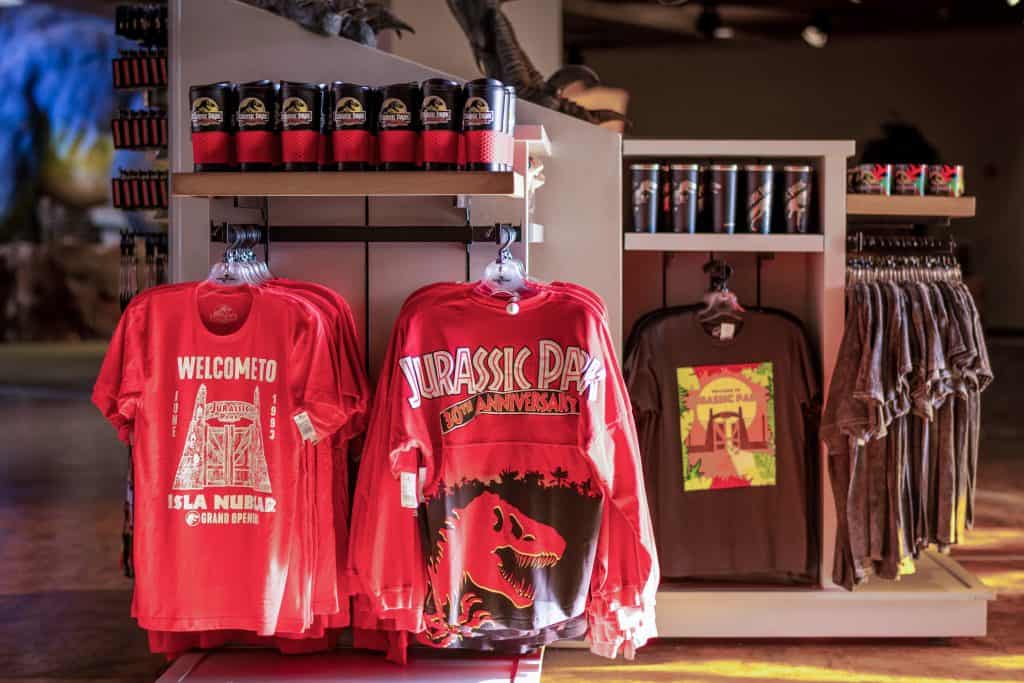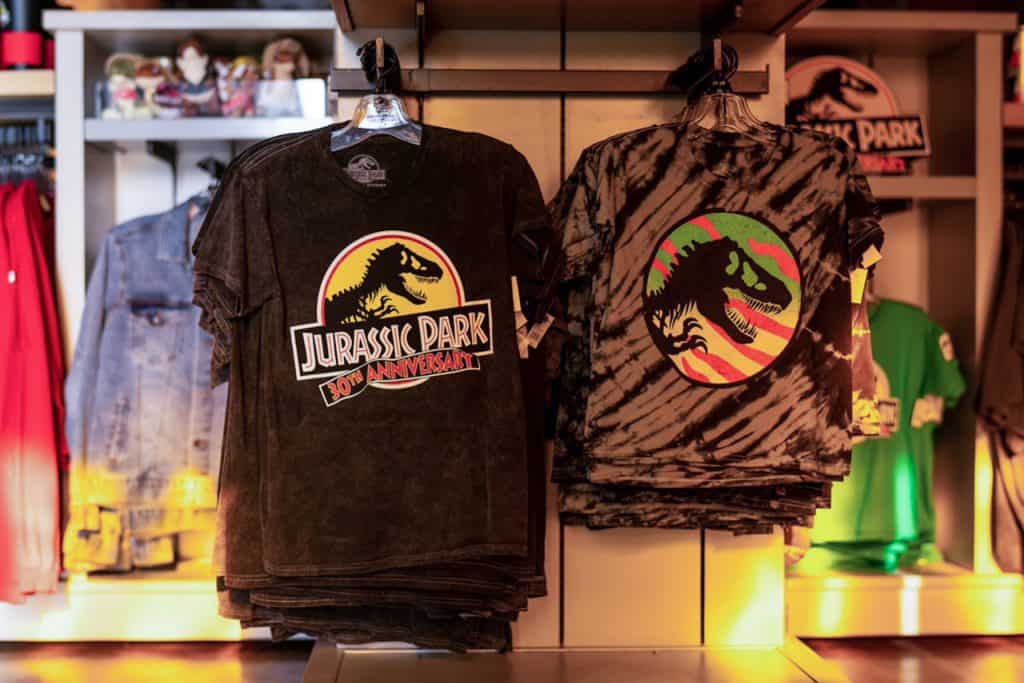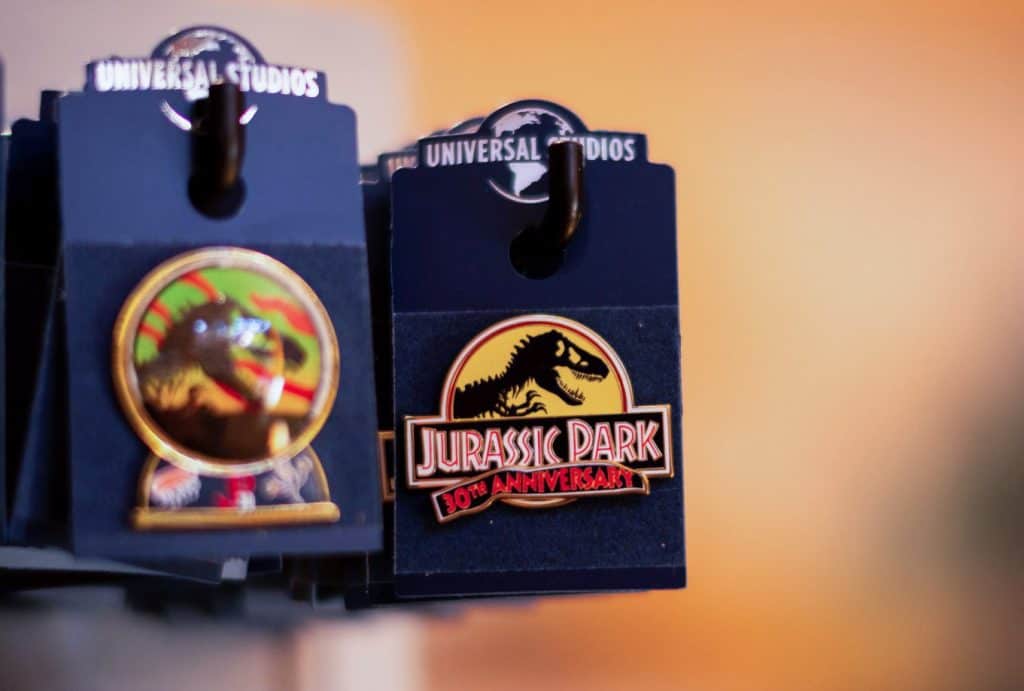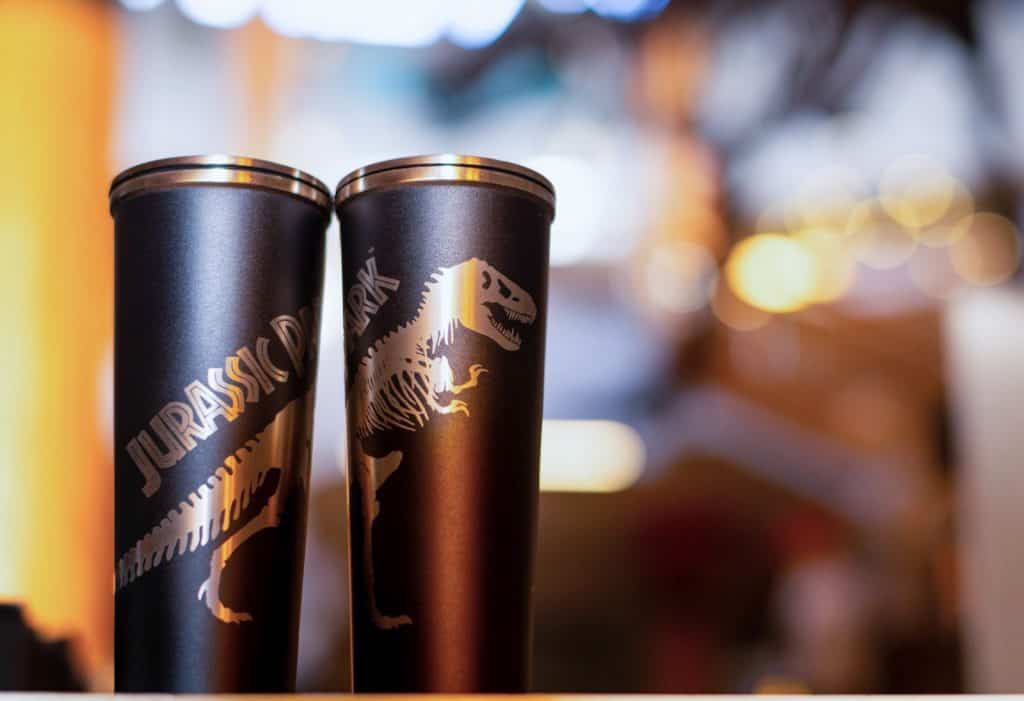 Additional Jurrasic Park Offerings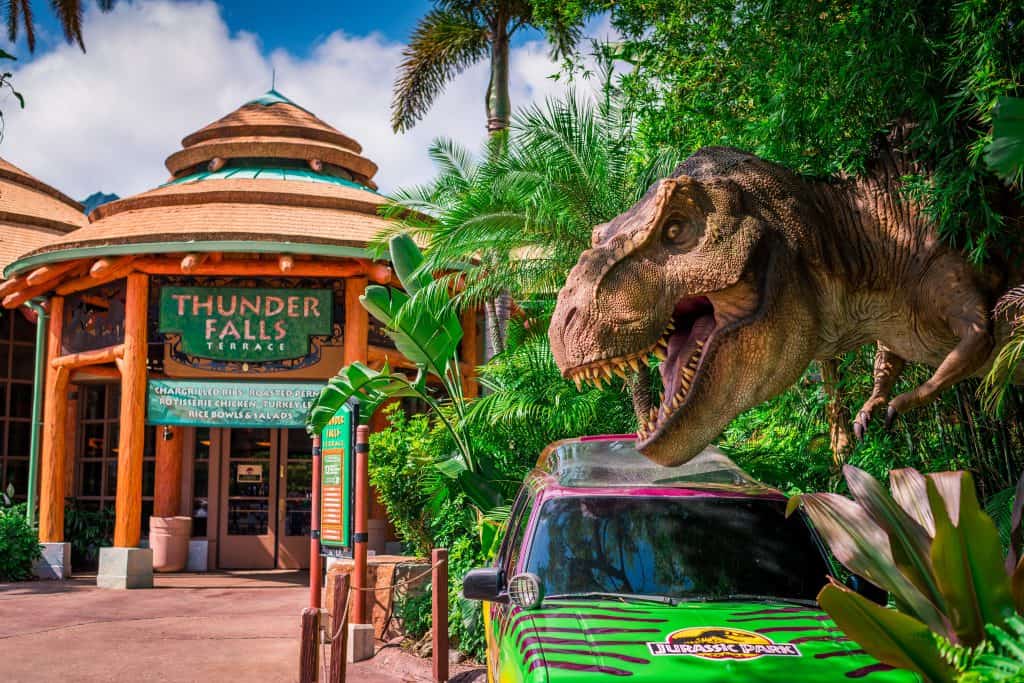 In addition to the Jurassic Park Tribute Store, guests can dine on limited-time prehistoric-themed food items at Thunder Falls in Universal Islands of Adventure. These primeval creations include a Coconut Cajeta Churro, a caramel-infused churro drizzled with coconut flakes and caramel sauce, and Prehistoric Raptor Wings, which are chargrilled chicken wings marinated with olive and spices then tossed in a sweet chili sauce and served with cilantro lime rice, black beans, and a plantain chip. Wash it all down with an exclusive Jurassic Park 30th Anniversary Fanta flavor that will be available after June 1 with its tongue-in-cheek name, the "Wild Refresherrrr."
The original 30-year-old film will also be making a nostalgic return to the big screen at Universal Cinemark in CityWalk on June 9, 10, and 11. Get ready to relive the magic and wonder of this cinematic masterpiece alongside other fans.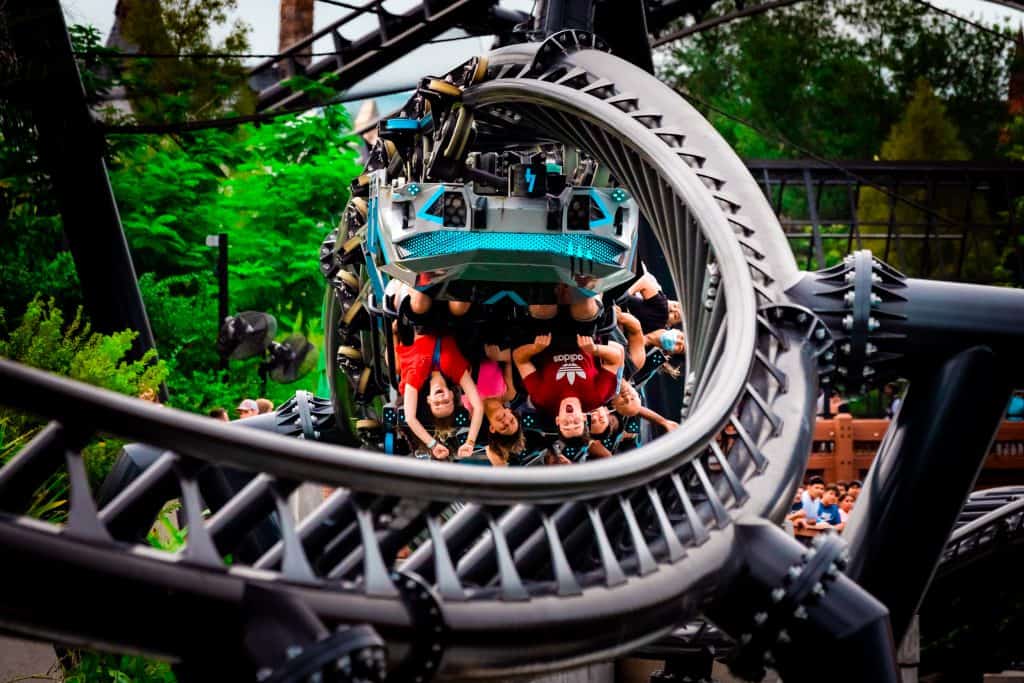 As always, guests can venture alongside dinos in various capacities like Jurassic Park River Adventure and Jurassic World VelociCoaster, both in the franchise's dedicated land inside Islands of Adventure. The hatchlings in your pack can have a wild time at Camp Jurassic, a recreational area home to Pteranodon Flyers – a high-in-the-sky ride with a maximum height of 56" with a required supervising companion.
You can join this dino-mite celebration with Triceratop-notch savings on Universal Orlando Resort admission from your pals at Orlando Informer!