A funny thing happened after experiencing Race through New York Starring Jimmy Fallon during its technical rehearsal period twice in one weekend: I went back to my hotel room after the second ride-through and started watching The Tonight Show clips. When I returned back home, I shared them with my wife, who's way more of a late-night junkie than I; she also found Fallon's various bits funny and worthy of weekend binge-watching.
Such a phenomenon was born of the simple fact that I ended up using the entirety of my "queue" time watching the giant compilation of clips that is shown at the Ragtime Gals' stage when they're not performing (no, I didn't see them once the entire weekend, which was a major bummer for me – and something which I hope Universal rectifies once the attraction goes fully functional on April 6). And, in retrospect, it's painfully obvious that's precisely what the company had in mind the entire time it was developing Race through New York: not only to help entertain its theme park guests more during the day, but to also turn the scores of (international) visitors into potential Tonight watchers once they return home at night. That's a two-way, synchronicitous street.
This only underscores a concept which I've been thinking and writing about over the past several years, something which Fallon's arrival at Universal Studios Florida has only accelerated – guests don't need to have any sort of familiarity with a particular franchise in order to experience their attractions and to enjoy them. I personally loathe the Mummy franchise starring Brendon Fraser – they're easily some of the worst movies that have been pumped out of the ever-more-breaking-down Hollywood machine over the past 18 years – but Revenge of the Mummy is still probably my favorite ride at USF (sorry, Harry Potter and the Escape from Gringotts). Likewise, Transformers: The Ride – 3D manages to entertain despite its source material's vapidity, and Harry Potter and the Forbidden Journey is all sorts of captivating regardless of one's familiarity with – or interest in – Harry Potter.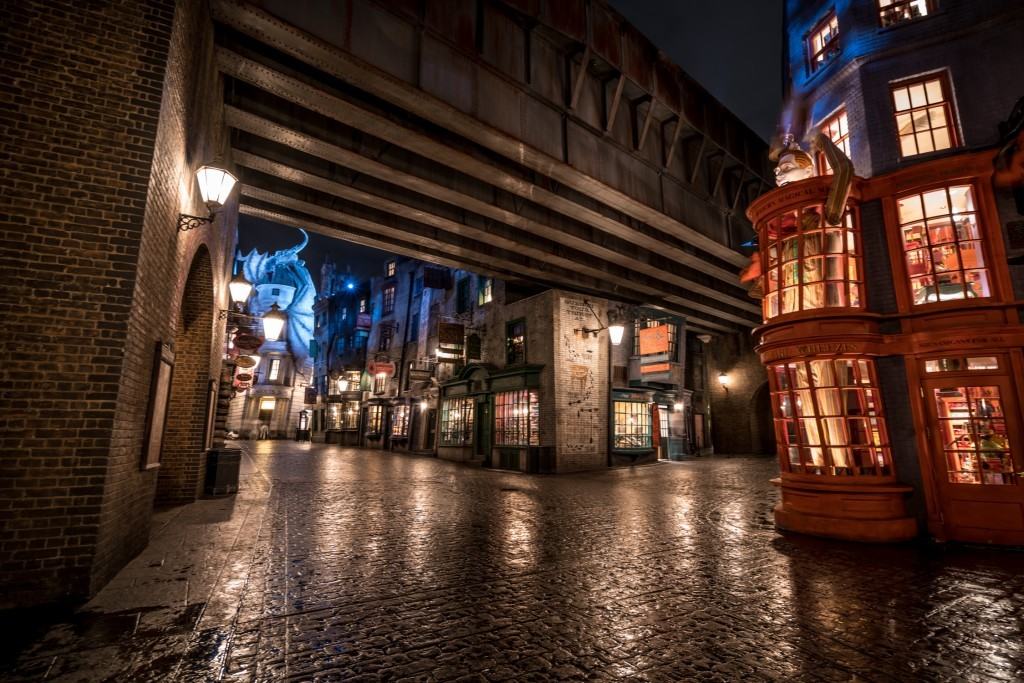 Actually, when it comes to The Wizarding World of Harry Potter, that's most definitely the point. When my mother-in-law, who couldn't care less about the Boy Wizard, entered Diagon Alley for the first time, her jaw still dropped and her eyes bugged out. The detail, the isolation from the outside world (even the rest of the park), the total immersion – that's magic, and it affects you no matter who you are. In fact, hanging out in the Orlando Informer Facebook group and reading listeners' comments on the podcast, I can't tell you how many times people have said that being in the Wizarding World made them into Potter fans right there on the spot. It's the same exact effect that Jimmy Fallon had on me.
All of which makes a recent story that the Orlando Sentinel ran all the more compelling – and pertinent to the future of Walt Disney World Resort, specifically, and all of Orlando, generally.
It turns out that Disney has its very own Race through New York on its hands: a brand-new addition to one of its parks that has as its very basis an intellectual property that is either unknown by large swaths of the world's populace or is actually disliked by them, whether passively or actively. And just as with Fallon, Disney is hoping that it can make converts out of all those non-fans (though, in this particular case, the company doesn't own the IP it's bringing into the park, making such conversions only partially lucrative for it at the end of the day).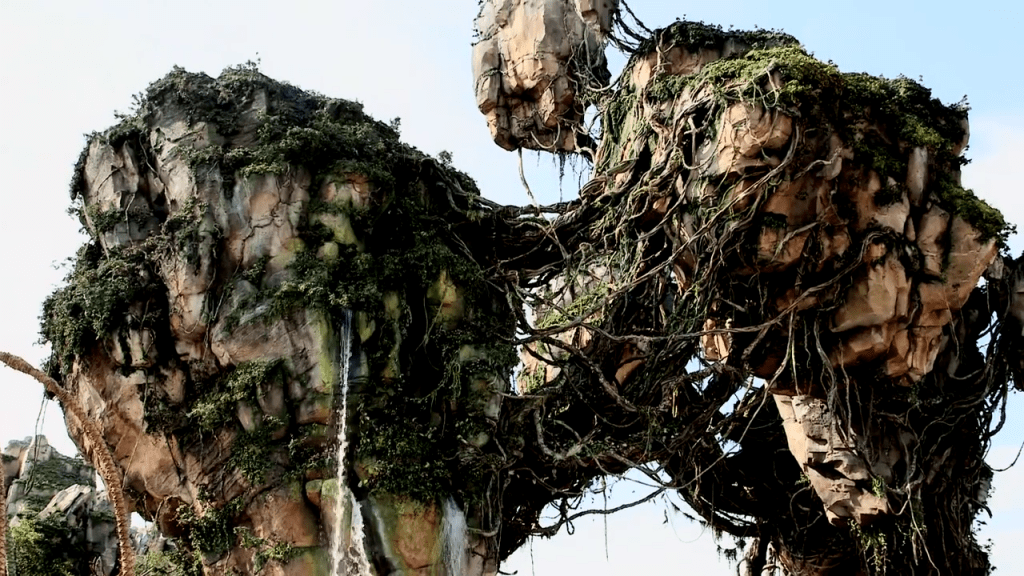 Pandora: The World of Avatar is a giant, 12-acre slice of land dedicated to James Cameron's 2009 movie Avatar, which may have been the highest-grossing film of all time but which has a threadbare narrative (at best) and whose four(!) sequels have been repeatedly delayed (the earliest Avatar 2 can possibly see release is December 2019, a full decade after its progenitor hit theaters). When discussing such an uphill battle that Disney is facing in attempting to convince all those tourists to make a stop at the new destination with the Sentinel, lead Imagineer Joe Rohde talked about the importance of selecting a property that has a strong visual language, in order to craft a highly-detailed environment for visitors to explore, rather than a franchise with a strong built-in awareness (or, we can imagine him saying, a high level of quality).
If this sounds suspiciously like the Diagon Alley playbook, that's because it is – right down to the fact that guests will have to (apparently) enter the Valley of Mo'ara, the section of Pandora that houses the land's two rides, via a closed-off door, thereby replicating Diagon's big reveal. (In fact, there are lots of ways Universal's Wizarding World influenced Disney's Avatar Land, and you can read all about them here.) The huge emphasis on themed, exclusive food and drink is also a byproduct of the Potter Era of theme park design, though it's a fair bit more stretched in Pandora's case than it is at either Hosgmeade or Diagon Alley (fortunately, however, that hasn't seemed to stop Disney's chefs from cooking up some really intriguing dishes, as the already-famous blueberry cheesecake attests to).
By having such a vivid, detailed, all-encompassing land for guests to lose themselves in and plenty of unique culinary offerings to serve as the cherry atop the theming sundae (please excuse the cheesy analogy), Disney is making precisely the same calculation that Universal has with Race through New York Starring Jimmy Fallon: that guests will forgo any type of hesitation over plunging into a new property and will have just as much fun with – and spend just as much money on – it as they would with, say, Soarin' or the Seven Dwarfs Mine Train. Considering that there just isn't that many Harry Potter-level mega-franchises left – and considering that Disney is busy developing two more of them, whether that be Star Wars Land in Florida and California or Marvel Land in Hong Kong – this is precisely the way that theme parks' futures will continue to play out. The Tonight Show and Avatar (and, hey, let's throw King Kong in there, as well) are only the beginning.
Will it pay off the same way that The Wizarding World has? Will guests eventually just learn to fine tune their expectations and touring behaviors?
Universal and Disney certainly hope so.
–
Oh! And don't forget to check out my love letter to Revenge of the Mummy. You'll learn why the attraction is such a must-ride for so many themed enthusiasts.
And then you can follow Orlando Informer on Facebook, Twitter, and Instagram for the latest news, tips, and more at Universal Orlando, Walt Disney World, and other Orlando attractions.