When Terminator 2 3D: Battle across Time was announced to be closing in September 2017, Universal hinted at what would be replacing it at Universal Studios Florida: an "all-new live-action experience based on a high-energy Universal franchise." That left only a few viable contenders – something both owned by the company and a currently viable property – which has, today, been narrowed down to just one: Jason Bourne.
The Bourne Stuntacular will arrive in spring 2020 and will deliver a live-action stunt show that "will blur the lines between stage and cinema in a hybrid form of entertainment that has never been seen before." Universal itself sums up the experience this way: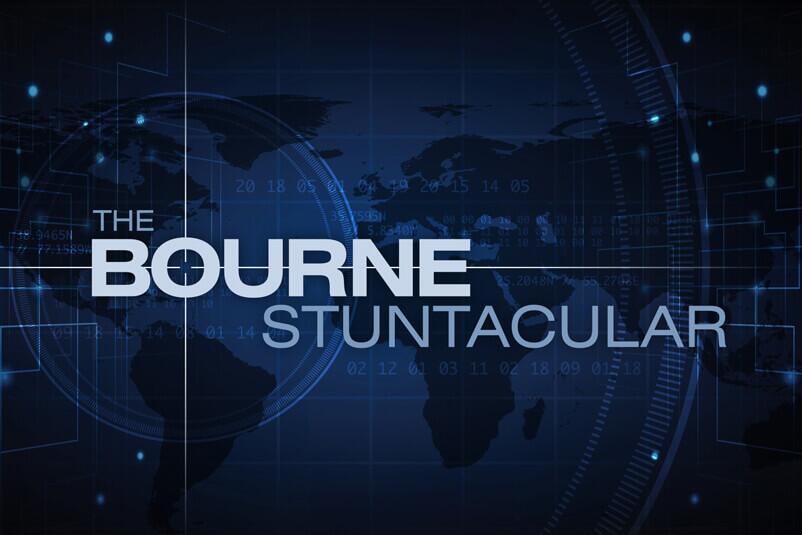 The Bourne Stuntacular will follow the character of Jason Bourne around the globe as sinister characters pursue him. Everything fans have come to expect from the action-packed Bourne film franchise – thrilling chase scenes, punishing fistfights, death-defying leaps, and danger at every turn – will happen right in front of guests with live performers, high-tech props, and an immense LED screen, making it impossible to discern where the live action ends and the cinema begins. 
The choice might seem initially odd (given the contents of the Universal film library, why select this franchise?), but it actually checks several boxes at once, both creatively and commercially, possibly making it a solid pick. Quickly going through all these might be a worthwhile exercise – but only after we first run down just what the property itself is in the first place.
The Bourne identity
The character of Jason Bourne, an enhanced spy with retrograde amnesia, was created by prolific author Robert Ludlum for an initial trilogy of novels, starting with The Bourne Identity in 1980 and ending with The Bourne Ultimatum in '90. The books were successful enough to generate a film adaptation, both on the small screen (in 1988) and on the big one (in 2002), which, in turn, led the publisher to commission a whole new series of novels, written by Eric Van Lustbader (an individual picked with the blessing of Ludlum's estate, since the famed scribe had passed in '01). This new, almost-yearly sub-series will soon be 12 entries strong, starting with 2004's The Bourne Legacy and continuing on all the way to this year's upcoming The Bourne Nemesis (it is currently unknown how many further novels there will be, in case you were curious how long the franchise could be extended).
It is the films, of course, that serve as the basis for Universal's new stunt show – but here, too, there is a bit of complexity. The initial movie, The Bourne Identity, also resulted in the creation of a trilogy – all loosely inspired by Robert Ludlum's three original stories – but when it came time to extend that cinematic run, star Matt Damon had no interest in returning to reprise the titular role of Jason Bourne without the accompanying presence of the franchise's director, Paul Greengrass. Unperturbed, Universal opted to move ahead with The Bourne Legacy (2012), recruiting Jeremy Renner as a brand-new protagonist in the mold of Bourne, an espionage agent that has a troubled relationship with the American intelligence community that created him. However, just to make the story as convoluted as possible, this new character of Aaron Cross was summarily dumped when both Greengrass and, therefore, Damon expressed a willingness to return for Jason Bourne (2016), the fifth installment.
More recently, Universal has extended its $1.6-billion franchise to the small screen, developing a Bourne project for USA Network. Entitled Treadstone (the name of the CIA black-ops program that hatched both Bourne and Cross), the prequel television show officially premiers today, on October 15, and will explore a whole host of other sleeper agents as they're "awakened" all across the globe. Depending on how long the series runs – and how the current efforts to generate more films that may connect or otherwise overlap with Treadstone progress, creating a full-fledged shared cinematic universe – Universal Parks and Resorts might have an exponentially-increased well of inspiration to draw from for the foreseeable future.
It is unknown whether or not these additional characters (whether they be the film or TV spinoffs) will make an appearance at all in the stunt show, but Bourne Legacy, at the very least, represents a decent selection of material that can otherwise be mined for this theme-park experience – or others informed by it in the future.
Speaking of which…
The Bourne possibilities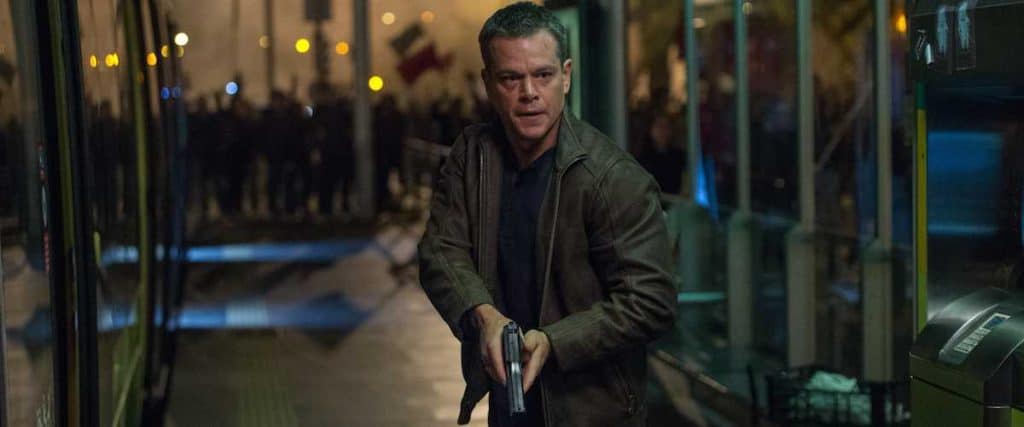 While the Bourne films are all very much made from the same mold, hitting many of the same beats (and playing the same Moby song over each end credits), there is a decent amount of versatility contained within them – the labels "action," "spy," and "thriller" are all equally applicable to the series. When combined with their variable action sequences (car chases, parkouring up buildings, hand-to-hand fisticuffs, shootouts, and sharpshooting across snowy landscapes) and on their insistence on using real stunt work instead of relying on CGI, it becomes a little more obvious why Universal selected this particular property – especially considering how the company seems intent on realizing these with a seemingly-seamless combination of live stagecraft and a giant movie screen.
There's also the little fact that, even after 15 books and five movies, the franchise still has the possibility of pushing ahead for another decade or two – even should Matt Damon insist on retiring, the studio can always bring the waiting-in-the-wings Jeremy Renner back, or fully take the cast of Treadstone and feature them in movie theaters, or simply introduce yet another new spy-on-the-run who needs to fight the powers that be for his (or her) own life and liberty. Such longevity is a boon and is, perhaps, one of the final criteria used during Universal's selection process – whereas Terminator 2 3D was remarkably consistent across its 21 years, changing only its preshow towards the very end of its run, The Bourne Stuntacular could be repeatedly updated every few years (something which isn't too dissimilar from the premise behind DreamWorks Theatre, Universal Studios Hollywood's still-new attraction).
The Bourne Stuntacular will open in spring 2020 in the Hollywood backlot.
–
Wanna talk about all things Bourne with 80,000+ other Universal fans? Join our OI Community Facebook group right now!
And also be sure to follow Orlando Informer on Facebook, Twitter, and Instagram for the latest news and tips at Universal Orlando, Walt Disney World, and other Orlando destinations.