In October, 50th Anniversary celebrations kicked off at Walt Disney World Resort. In accordance with the festivities, a slew of new elements were released to commemorate the golden anniversary of The Most Magical Place on Earth. Among these changes included the retirement of the beloved FastPass system and the installation of the new line reservation method – Disney Genie+.
Disney Genie, Disney Genie+, and the Lightning Lane reservation system are a trinity of sorts – and as such, has left guests confused and unsure as to the best way to go about utilizing the service for their trip. Before reviewing this particular article, we recommend going to our guide page to get a handle on the basics of Disney Genie, although we will certainly walk you through the process here as well.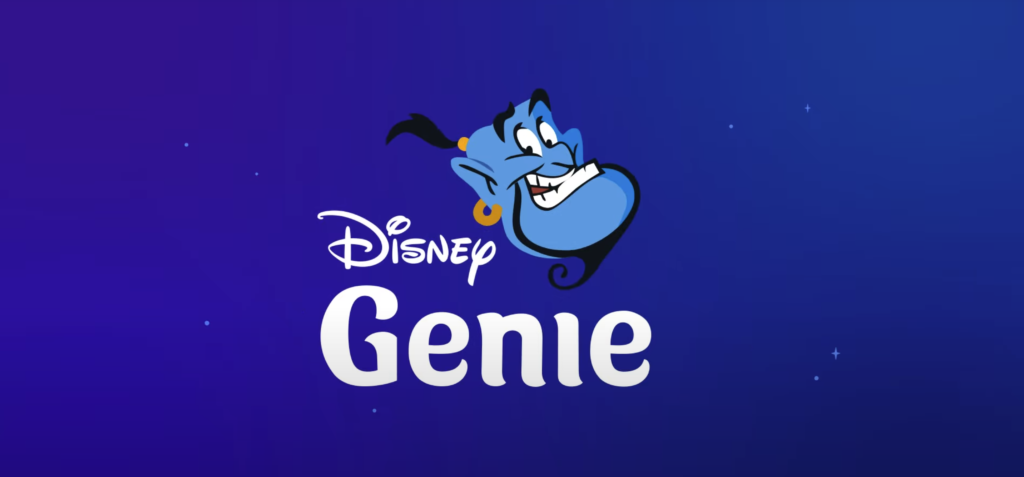 What is Disney Genie?
As soon as you access the My Disney Experience app on your mobile device, you may notice a new service being offered to you from the home page called Disney Genie. This new service at Walt Disney World Resort is complimentary to all Disney guests, with some additional components that may be purchased at a set rate. There is so much to do and see at Walt Disney World Resort, and many guests oftentimes feel a bit overwhelmed with all the available experiences such as dining options, entertainment showings, and various theme park attractions. Whether visiting for one day or one week, guests want to ensure they maximize their Disney vacation, have the best experience possible, and leave no magical gem unturned. But where to even begin? This is where Disney Genie can come in to assist. This service creates your best Disney day after asking you several questions regarding your Disney likes and interests. After collecting your responses, the service will create a recommended itinerary just for YOU. Disney Genie is entirely complimentary and is automatically part of the My Disney Experience app.
Should I use Disney Genie?
It depends. Disney Genie will map out the day for you and even provide updates from park open to park close. So if you're someone who doesn't like making decisions on the spot, this could be a great service for you. For example, let's say one of your selected must-do attractions now has a low wait time. Disney Genie will notify you of this and potentially recommend you experience the attraction now based on its forecasts of how the wait time will be for the remainder of the day. You'll also receive dining recommendations and reminders of available mobile order options when it comes time for lunch or dinner. As your day progresses, you'll receive new suggestions and announcements tailored to your interests so you and your family are having the best Disney day, all day.
Disney Genie will also show you an itinerary that includes all the components of your Disney vacation, such as resort accommodations and dining reservations. If you need a reminder on what you have planned next throughout the day or week, Disney Genie is available to guide you. Of course, you don't have to follow the recommendations made by Disney Genie, so you can allow the app to guide parts of your day without impacting others.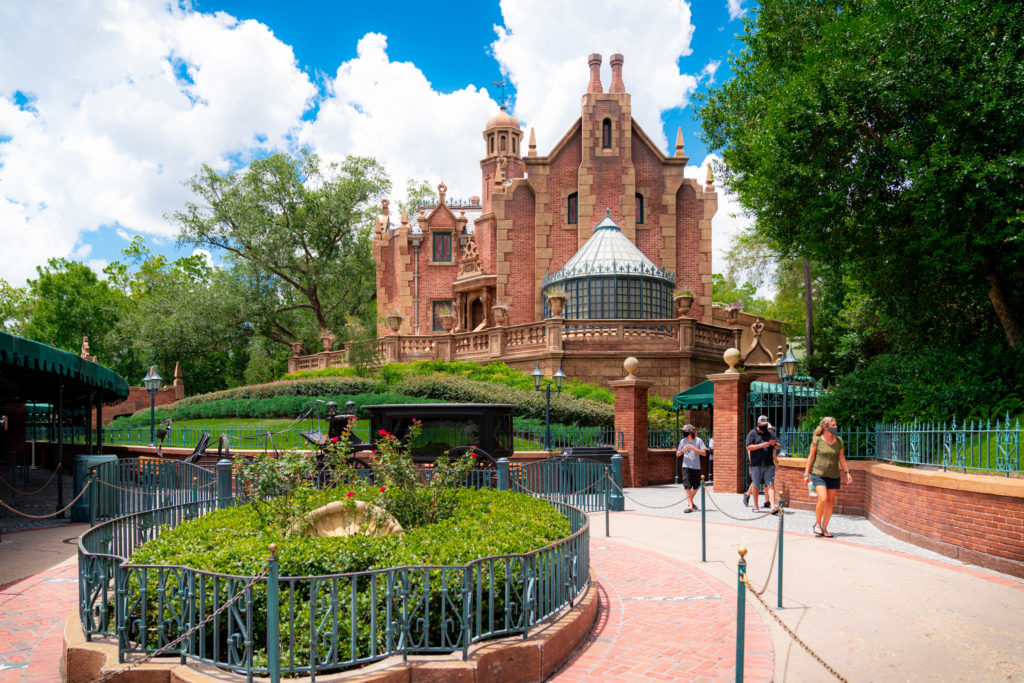 Where does the "+" come in?
Disney Genie+ is a bit different from the complimentary services of Disney Genie. While you will receive all the benefits of Disney Genie, adding Disney Genie+ to your day unlocks a new component called Lightening Lane (LL), a service that provides expedited entries to many theme park attractions. For $15 per ticket/person, plus tax, per day, you and your travel party may book Lightening Lane experiences throughout the entire day. You begin by selecting your first attraction's time slot based on availability. The time slot will tell you when to return to the attraction to access the Lightening Lane queue (i.e. return any time between 12:00pm and 1:00pm). Return time slots will always span one hour. Before your Lightening Lane return time arrives, you are free to enjoy any other area of the theme park you are in. Disney Genie will remind you when it is time to proceed to your Lightening Lane reservation.
How many Lightening Lane reservations may I make?
You are able to select Lightening Lane experiences throughout your entire Disney day, based on availability. With that said, it is best you choose to add-on Lightening Lane/Disney Genie+ to your tickets as soon as the park opens so you are able to optimize its value by spanning an entire theme park operating day. Hotel guests can often take advantage of this service earlier than daytime ticket holders. Essentially, this is how it works: each attraction will start the day with a number of LL slots available. The sooner guests fill those time slots, the sooner they are booked and become unavailable to other guests. That's why we recommend you prioritize your must-dos, even if that means booking a time frame that seems inconvenient for you and your party.
You can select a future LL time slot every two hours after your initial selection. Once you've redeemed your initial selection (or the return time window has passed), you can use the app to check your itinerary and/or refer to the Tip Board to learn when you may choose your next Lightening Lane selection and what is currently available. While in most cases you will be allowed one Lightening Lane selection at a time, it is possible to hold overlapping selections depending on when your return time windows are.
For example, let's say at 9:30 am you select a Lightening Lane for Space Mountain at 3:00pm. In this scenario, if you check the Tip Board on your Disney Genie+ page, you will notice you'll be able to make your second selection at 11:30 am (as opposed to having to wait to experience Space Mountain first). That means at 11:30, you might book a LL for Haunted Mansion at 11:35. Circumstances such as this will allow you the opportunity to experience several Lightening Lane queues throughout the day. With that said, you may only use Lightening Lane for an attraction once a day, so in our scenario if you were hoping to re-ride Space Mountain in the same day, you would need to experience the stand-by queue for one of those times.
Does the $15 price allow me to choose ANY attraction?
While there are more than 40 experiences across 4 theme parks eligible for Lightening Lane (included in Disney Genie+), there are several attractions that require an additional fee to unlock Lightening Lane time slots. Those attractions are currently:
Magic Kingdom Park: Seven Dwarfs Mine Train; Space Mountain
EPCOT: Frozen Ever After; Remy's Ratatouille Adventure
Disney's Hollywood Studios: Mickey & Minnie's Runaway Railway; Star Wars: Rise of the Resistance
Disney's Animal Kingdom Theme Park: Avatar Flight of Passage
Depending on the day you visit, the additional Lightening Lane price associated with these popular attractions may vary from $7 to $15 per person, per attraction.
Do I need to add Disney Genie+ in order to experience the a-la-carte Lightening Lane?
Not necessarily. You are able to purchase individual Lightening Lane selections, including the previously listed highly-demanded attractions, without committing to Disney Genie+. An individual Lightening Lane price can vary based on the attraction and day, ranging from anywhere between $7 and $15. You may purchase up to 2 individual Lightening Lanes per day, with or without Disney Genie+.
If you choose to add Disney Genie+ to your ticket, you may do so as long as you have active tickets confirmed on your My Disney Experience app. It is also best to verify your travel party within My Disney Experience is up to date so you may accurately and efficiently make and share plans with one another. Sometimes, this can be a particularly confusing process. We recommend going to a Guest Experience tent in the park and allowing a cast member to guide you on how to add guests to your party.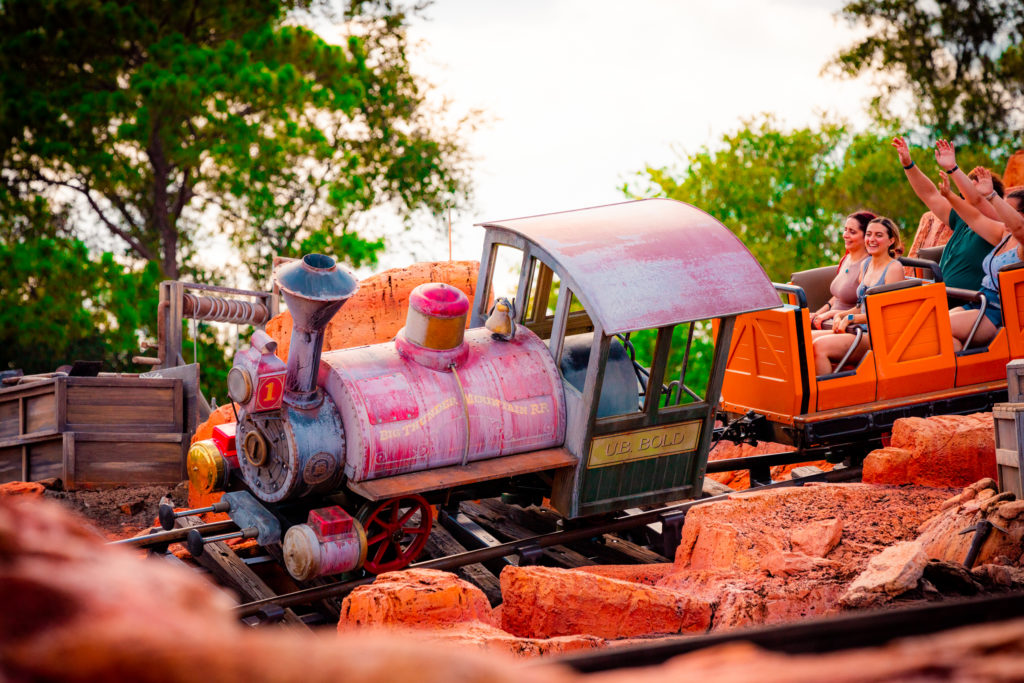 What else comes with purchasing Disney Genie+
In addition to being able to select Lightening Lane experiences throughout the day, Disney Genie+ also allows you to capture photos from your mobile device using Disney PhotoPass lenses. There is a special collection of lenses, featuring beloved Disney characters and icons, that will provide that touch of Disney magic to your photos. Some lenses unlock depending on where you are in the theme parks. In the meantime, some lenses will remain available up until 5:59am Eastern Time on the 45th day after using Disney Genie+ (some states and localities are excluded). Disney Genie+ also allows you to listen to audio tales, which highlights amazing fun facts and behind-the-scene insights during your visit.
So…Is Disney Genie+ worth it?
After learning all there is to experience with Disney Genie+, the answer is….
probably.
Here are the cons:
As a whole, Disney is becoming decidedly more cumbersome and difficult to navigate. This adds to that truth in many ways. If you're just looking for a relaxed day in the park, then Disney Genie+ isn't a wrinkle I'd add to your experience. It can be a frustrating interface to use, and the app requires guests to spend even more time on their phones than usual.
Here are the pros:
Even if used inefficiently, Disney Genie+ will save you time during the day. If you determine you and your loved ones are pressed for time to experience the wide range of offerings in each theme park, adding Disney Genie+ to your day can be a fantastic decision to help guarantee you being able to experience the attractions you hope to see. If you are someone who prefers to construct plans and map out the day's agenda, Disney Genie+ and Lightening Lane will also provide great peace of mind in confirming those time windows for must-do attractions, though it should be noted that using the interface requires a bit of flexibility and "go with the flow" attitude that not everyone possesses.
We hope this helps you decide if Disney Genie+ is the right call for you and your party! Although we all bemoan the retirement of the beloved FastPass system, we can assure you that the joy and satisfaction of bypassing the standby queue for a delightful experience with your family feels the same, even when you have to pay extra for it.
---
Have your own Disney Genie tips and strategies? Share them with thousands of other vacation planners in our OI Community Facebook group. And be sure to follow Orlando Informer on Facebook, Twitter, and Instagram for the latest news and tips at Universal Orlando, Walt Disney World, and other Orlando experiences.