What started off life as a relatively modest affair has since gone on to become one of Universal's most fan-favorite – and most lucrative – elements from the resort's entire history: the Tribute Store.
Tribute originally began as a strictly Halloween Horror Nights affair, debuting during the event's big 25th anniversary outing, in 2015; half retro throwback and half merchandising haven, guests were able to admire props and other pieces from years past while perusing the latest t-shirts, shot glasses, phone holders, and other must-have HHN merch. It was such a success, it got promoted to its own dedicated retail space – in the Macy's façade right next to Revenge of the Mummy, where it's remained ever since and blown out to include an ever-rotating series of rooms, fully themed to one or another of the various film or television franchises that happen to populate that year's haunted houses. (This year, for example, we got to see Frankenstein's castle and Beetlejuice's wacky [after]world, even though, technically, 2020's event was cancelled.)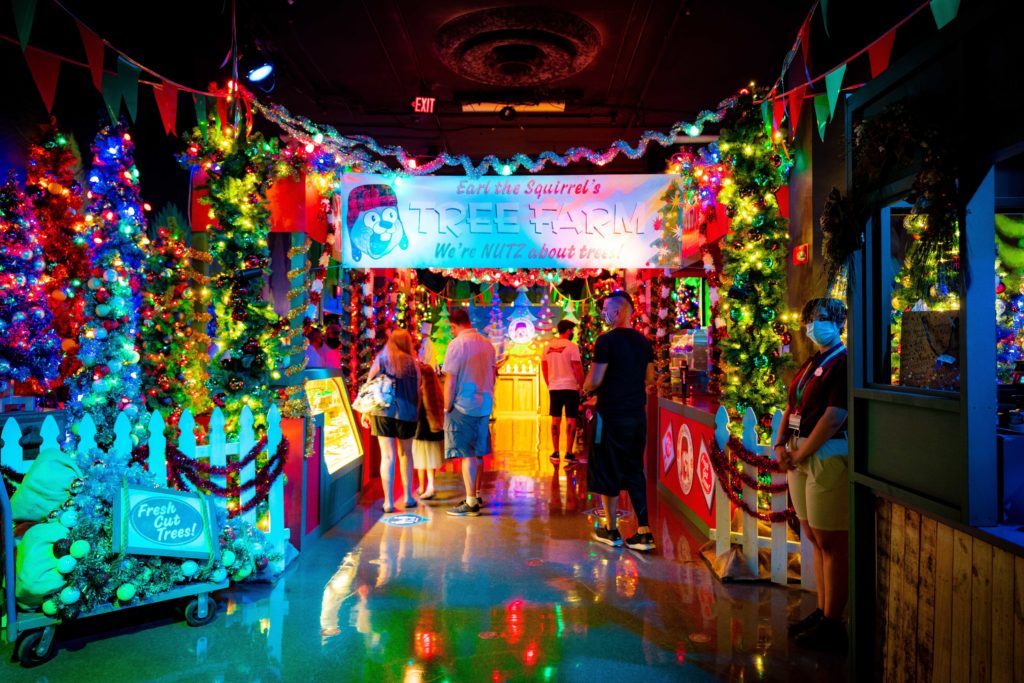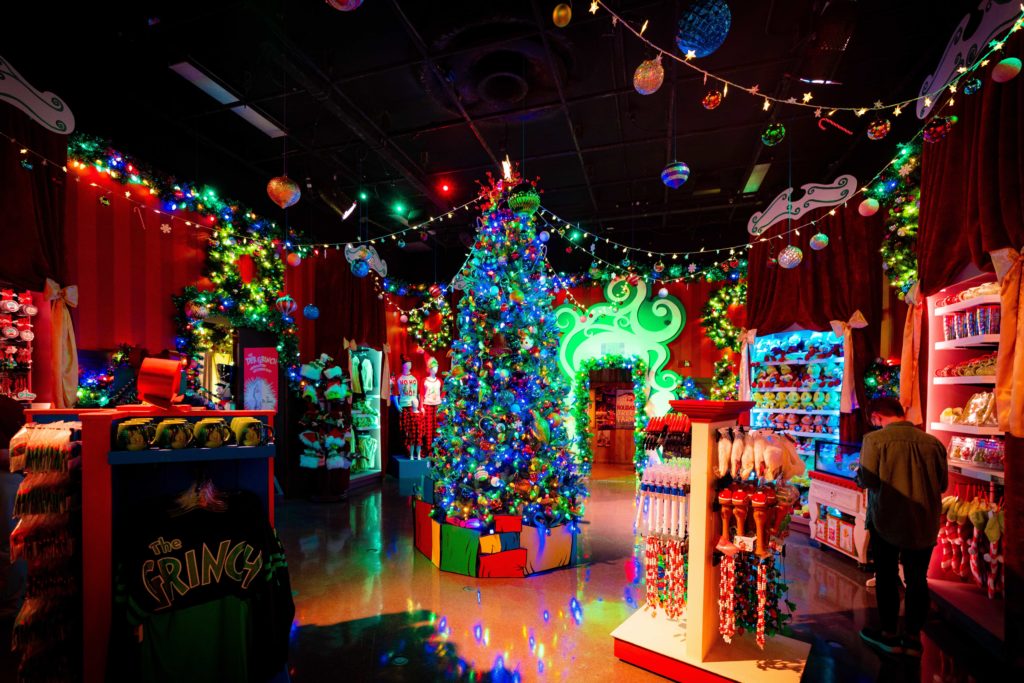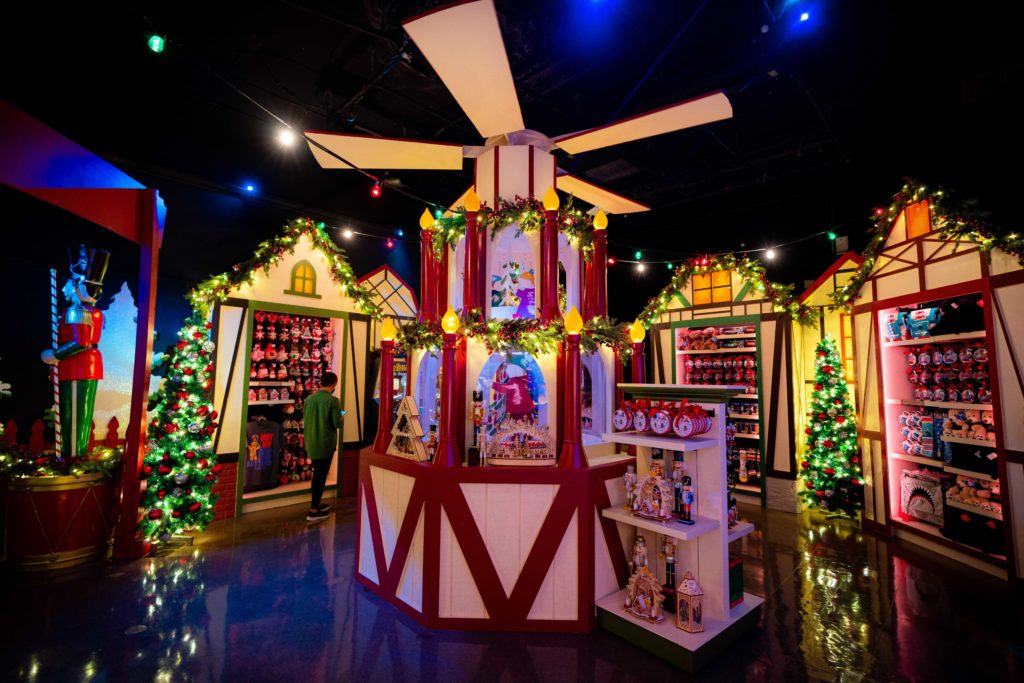 2020 has proven to be a banner year for the Tribute Store, seeing it get exported to two other of Universal's biggest annual events: first Mardi Gras this past February, where it made quite the thematic splash, and, now, the Holidays celebration, where it just opened today. In both of these additional cases, the formula has remained the same, seeking to tie a whole bunch of different products together into one immersive package – even the expanded approach taken by this year's Halloween experience, wherein baked goods were sold to eager fans, has been adopted and incorporated into the festive proceedings.
And what proceedings they are! Using that most recent Halloween setup as its basic template, the yuletide Tribute keeps its predecessor's four rooms but updates their contents and theming, of course, to fit the new occasion. Expect to see a vestibule dedicated to a type of Santa's workshop; a traditional German Christmas market; an entire space given over to Dr. Seuss's How the Grinch Stole Christmas, and another to Harry Potter; and, finally, a home for Earl the Squirrel, the stuffed animal who's been placed in the boughs of Universal Studios Florida's giant Christmas tree for years and who has since become something of an unofficial mascot for the resort's team members (even to the point that he stars in his own Instagram videos and poses with employees for company-party selfies!). Running throughout – and taking a page out of the Mardi Gras Tribute Store – are designated photo spots that, in the words of one attendant, produce ready-made Christmas cards.
(We should point out here that while the Holiday Tribute Store isn't a surprise, thanks to our having spotted it being built and Universal officially acknowledging it in its recent Holidays announcement, the presence of the Boy Wizard and Earl the Squirrel certainly are. It's nice to see author JK Rowling and license holder Warner Bros. get ever more comfortable with sharing its IP crown jewel with Universal more and more [don't forget that Christmas in The Wizarding World of Harry Potter is only three years old at this point], and it's refreshing to see the company reward all of its workers with what is essentially a big inside joke.)
The Holiday Tribute Store's theming, unfortunately, isn't anywhere near as detailed or in-depth as what we saw for the last couple of Halloween Horror Nights or, even, for the inaugural Mardi Gras (with its immaculate recreations of iconic New Orleans locations), but, in a way, that doesn't seem to be the point of this latest Tribute incarnation – it's merry, and bright, and fun, and it emanates Christmas cheer more than what you'd even think. That you even get to see such familiar sights as the Grinch with an overflowing stack of presents next to an appropriately Seussian fireplace or some Hogwarts-bound luggage that seems to have been ripped straight off of Platform 9 ¾ just further pushes the store experience over the top.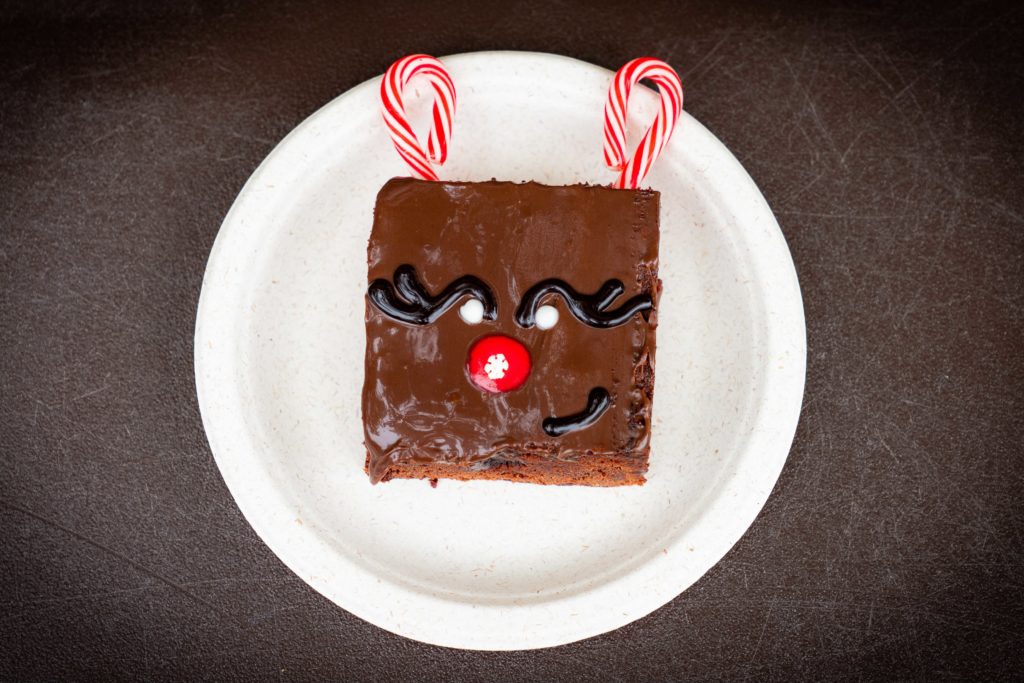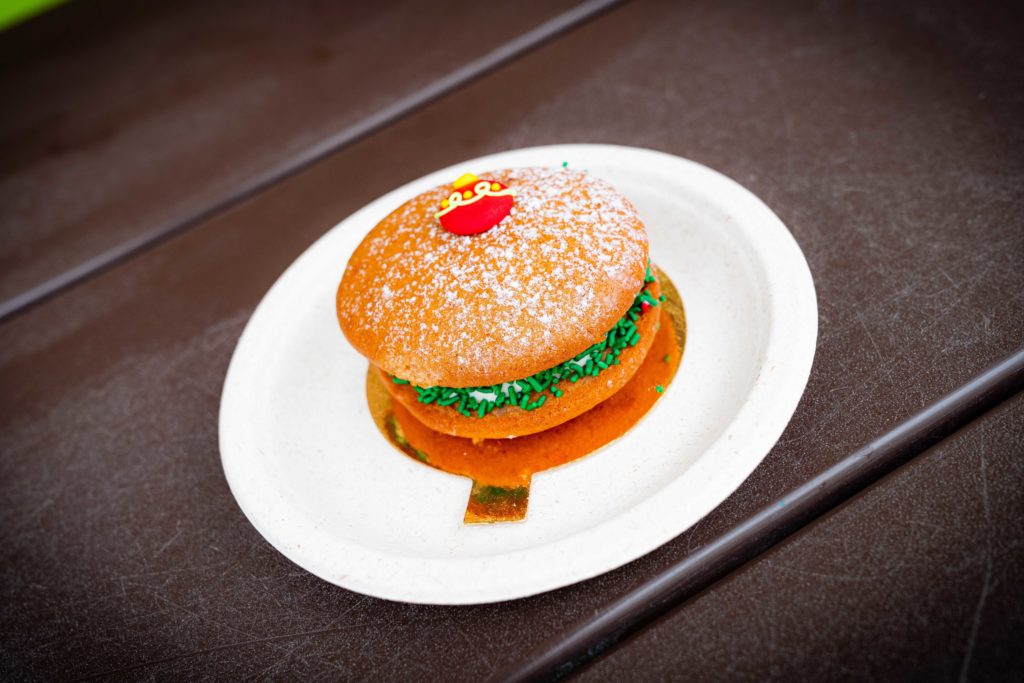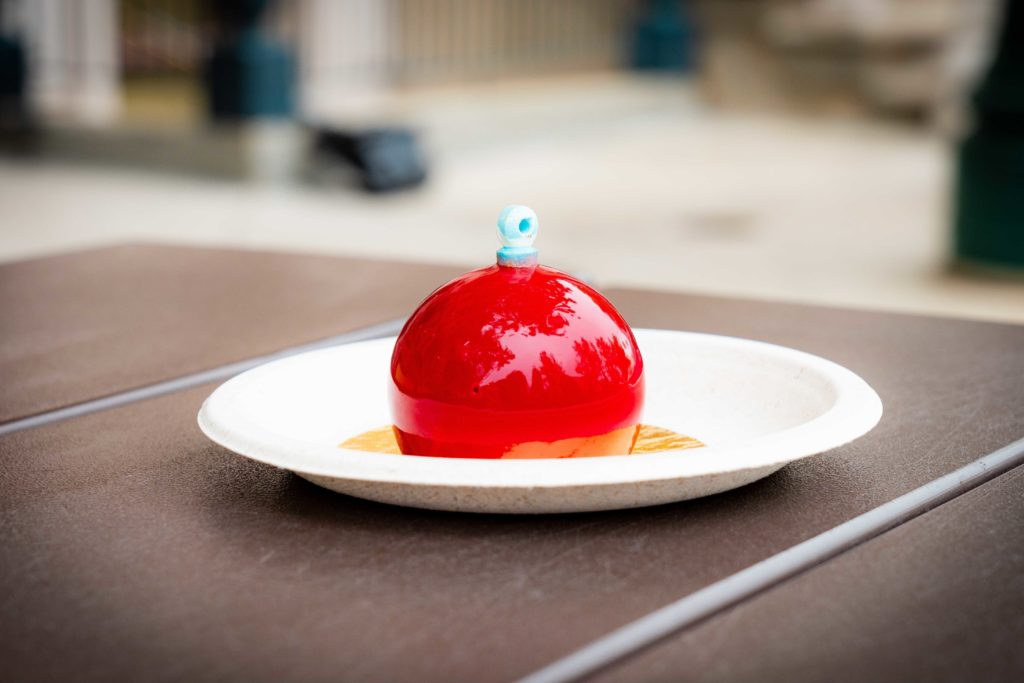 The biggest smiles, however, are saved for the fourth and final room, Earl the Squirrel's Tree Farm, where a preponderance of Christmas trees and fresh-baked sweets create a kind of holiday nirvana. You can tell that Universal's designers poured a lot of attention and heart into this room (Earl's proclivity for spelling plural words with "Z" instead of "S" is a nice touch and a seeming reference to Universal Studios Hollywood's various HHN experiences), and, moreover, the culinary lineup is simple but effective – we might even say that we like it more than what was available during Halloween. (You have to check out Earl's Delicious Holiday Gummy Lightz, which are the sort-of sequel to the HHN Tribute Store's Beating Heart Sour Cherry Gummies and which light up like real Christmas lights when in their display case. They even come in three different flavors: butterscotch, peppermint, and cinnamon.)
Here's what good ol' Earl has on-hand:
Holiday Wreath Cake – $4.99
Gingerbread Whoopie Pies – $4.99
Santa's Dream Cookie – $6.99
Christmas Tree Cones – $4.49
Reindeer Brownies (vegan) – $5.49
Sugar Cookie Tree Stacks – $3.99
Confetti Cake Cupcake – $3.99
Red Velvet Candy Cane Pops – $5.40
Chocolate Peppermint Mousse Ornament – $5.49
Maple Pecan Sticky Bunz – $4.49
Roasted Cinnamon Sugared Nutz – $5.99
Hot Chocolate with Marshmallow Bomb – $5.49
Earl's Nutty Log – $5.99
Earl's Nutty Nog with Alcohol – $10.49
Earl's Delicious Holiday Gummy Lightz – $2.99
We would be remiss if we didn't mention our favorite little detail in the entire store, food or otherwise: the recreation of Universal Orlando Resort's various park icons in building-block form, located at the very front of Tribute, in the Santa's workshop section. If you blink, you'll miss 'em, but if you take the time to locate them hidden amongst the Christmas cheer, you won't be disappointed.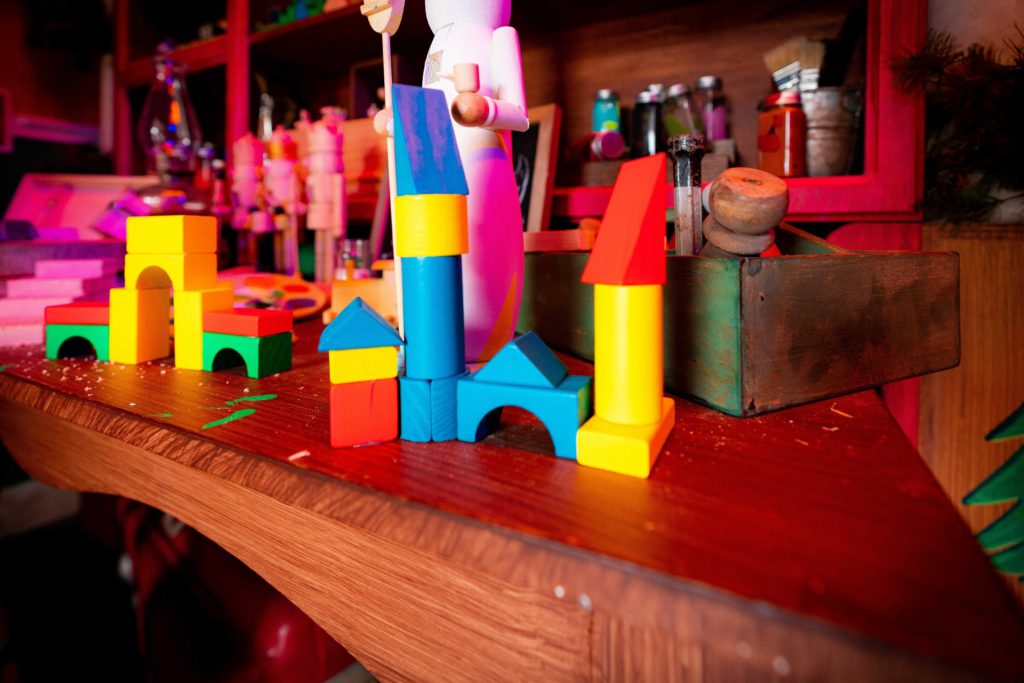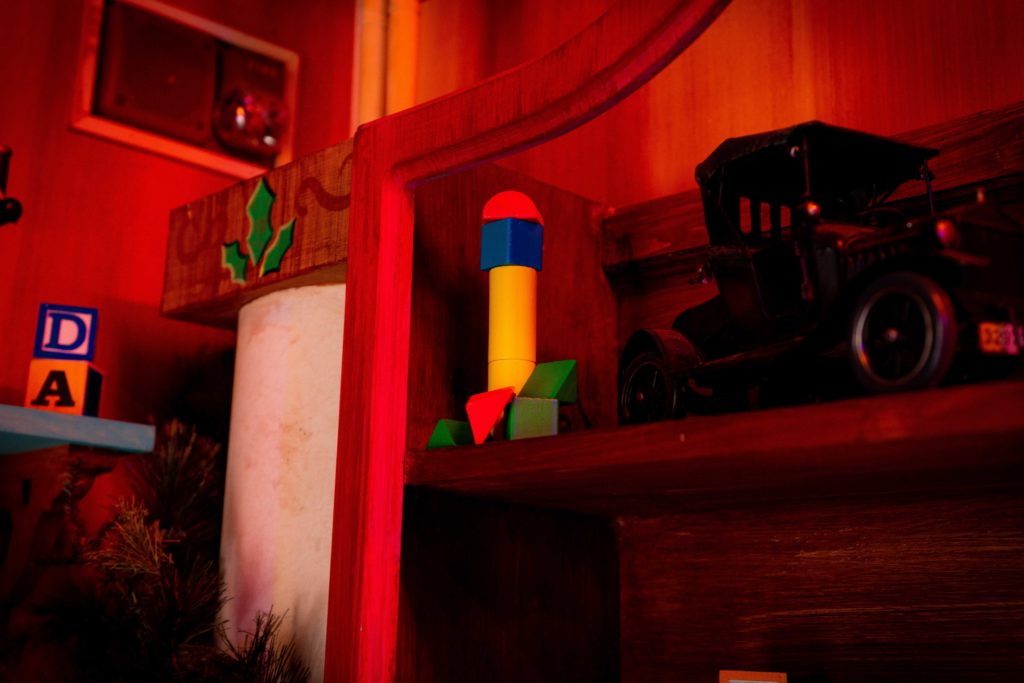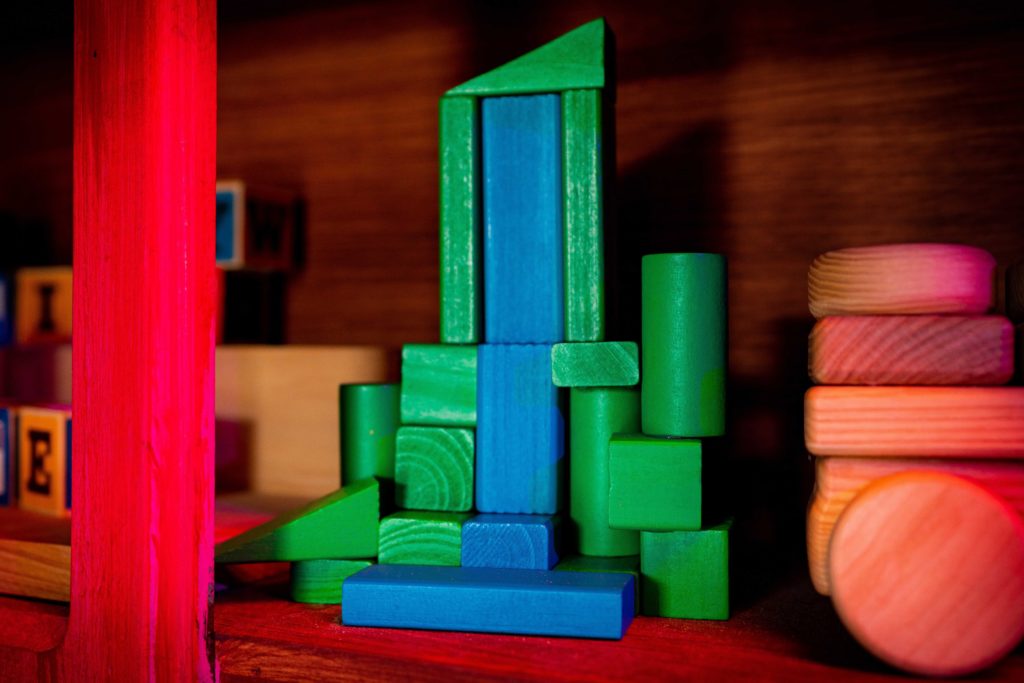 The Holiday Tribute Store can be found in Universal Studios Florida's New York backlot. It'll remain open until the resort's Holidays event ends, on January 3, 2021.
---
What's your favorite part of the first-ever Holiday Tribute Store? Share your thoughts – and pictures! – with 150,000+ other die-hard fanatics in our Orlando Informer Community on Facebook.
And be sure to follow Orlando Informer on Facebook, Twitter, and Instagram for the latest news, tips, and more at Universal Orlando, Walt Disney World, and other Orlando attractions.