Summer love is upon us! The flowers are in full bloom, birds are singing, and the Kingdom is open to all those Disney lovers who are seeking a memorable time. And there is no better place for you and that special someone to have a fun filled Disney date at the most magical place on Earth, the Magic Kingdom.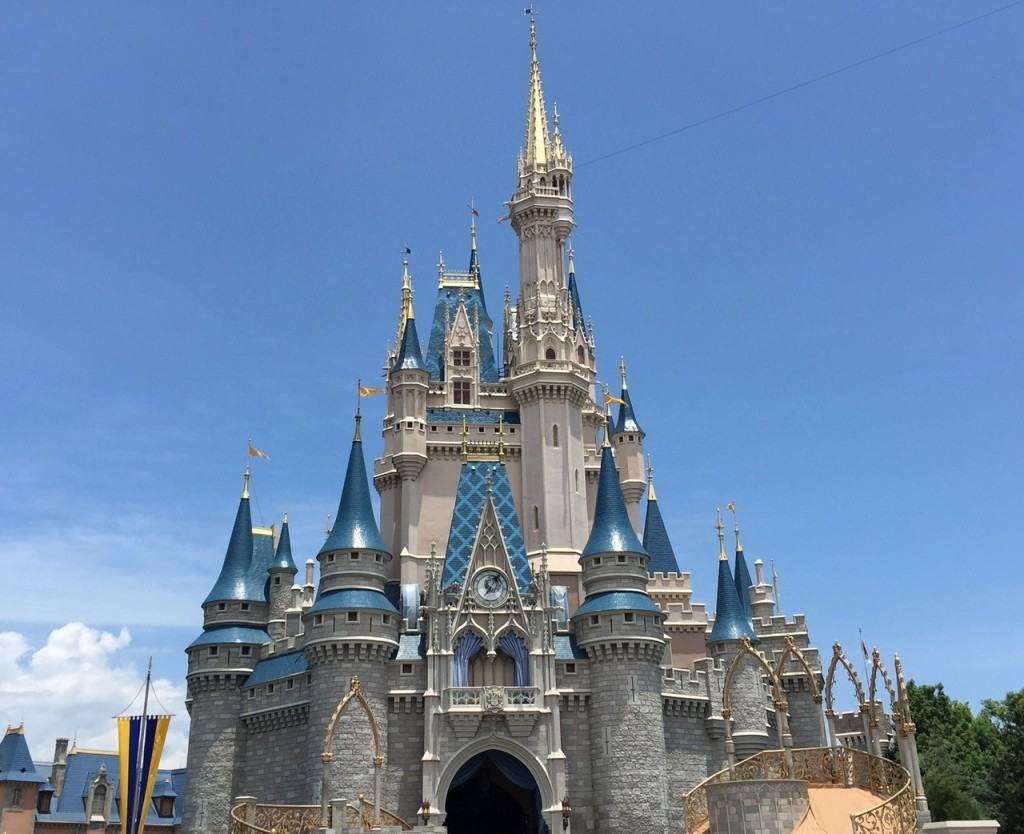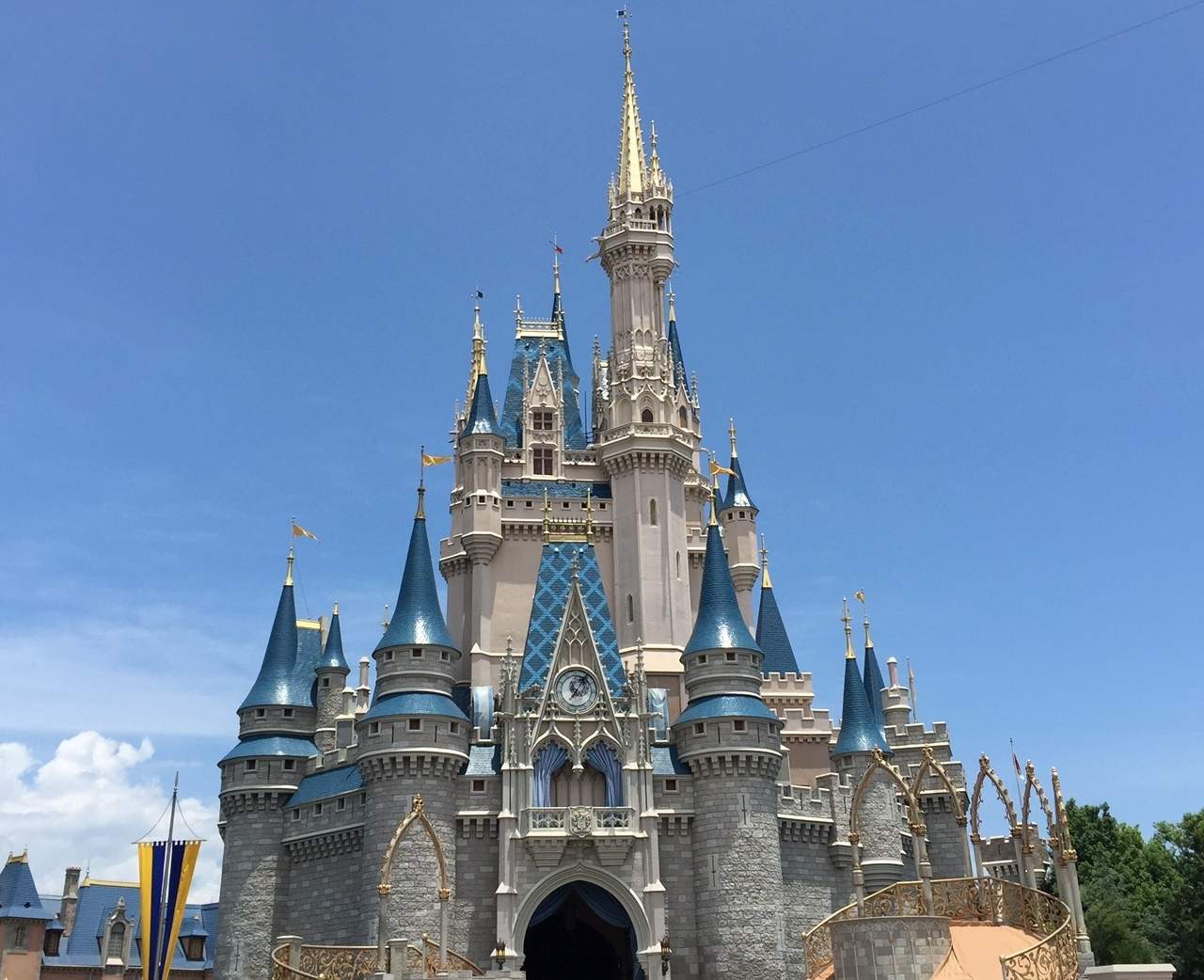 My beautiful wife and I's second date was at Magic Kingdom. We've ridden a lot of rides, tried plenty of food, and enjoyed many shows. Today I'm here to share with you all the things that have worked for us so that you can plan your own ideal Magic Kingdom date. We always have a blast there and hope with these tips you and your date will too!
Before you arrive
Now let us get to the (pink) elephant in of the room: Magic Kingdom is the most expensive single day ticket of all the parks. Depending on which day you visit, prices vary from $105 to $124 for a one-day ticket at Magic Kingdom, so plan on spending few hundred dollars for the half day. Purchase your tickets ahead of time for convenience and pick them up at any of the many windows at the Transportation and Ticket Center. After that is the $20 charge for parking. If you choose to sit down for dinner, then that is yet another (pretty large) expense. But honestly, we always think it's worth every penny.
Seriously though, buy your tickets ahead of time. When you purchase your tickets in advance you can make your FastPass+ reservations early. Disney's FastPass+ service allows you to reserve a return time for select rides, attractions, and shows that will let you bypass the regular line. After you purchase your ticket all you have to do is make a Disney account and link the account and ticket together either online or through the My Disney Experience app (available on all major platforms). With a one-day ticket, you can reserve times for up to three attractions, thirty days in advance of your arrival.
When you arrive
We suggest arriving at least a half hour before the start of your first FastPass+ time. Although my general strategy for obtaining the best FastPass+ times is to get reservations for the attractions that usually have the longest wait times, for the ideal date I think Big Thunder Mountain Railroad, The Haunted Mansion and Buzz Lightyear's Space Ranger Spin are the best choices. With these attractions you get something fast; something competitive; and something dark, moody, and romantic (yes, really). I also highly advise, if possible, on obtaining dinner reservations for Be Our Guest months in advance. You can reserve more Fast Passes, after you have either attended your selections or the reservation time window has passed.
Now when you arrive by car, you will park at the Transportation and Ticket Center. Take the monorail to the Magic Kingdom. As long as the sun is out, you are definitely going to want the air conditioning in the monorail cars to help combat the brutal Florida sun. Save the ferry for later.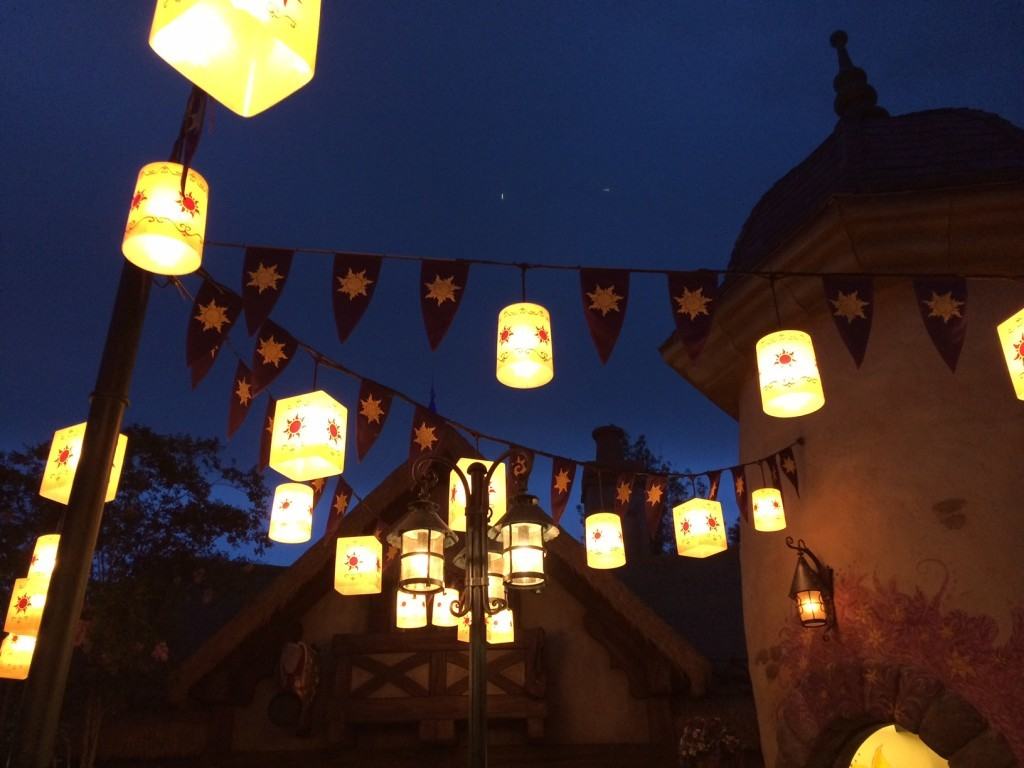 Inside the Park
You two have finally arrived. Grab a park map and head Frontierland where your first attraction will be the Big Thunder Mountain Railroad. Now, Thunder Mountain is a fun little roller coaster that everyone can ride. It offers great theming and amusing (yet potent) little bunny hills as well as some twists and turns.
Alternative Attraction: Splash Mountain. Only if you and your date do not mind getting a little wet (and potentially soaked) or going down a five story drop.
After your wildest ride in the wilderness, head back toward Liberty Square. Make a stop by the Frontier Shootin' Arcade. Have some quarters or cash on hand to start a little friendly competition. Maybe make a wager to see who pays for the churro.
Your next attraction, Haunted Mansion, brings guests on a spooky (yet light-hearted) adventure throughout the ghoul-filled house. It is a dark indoor ride that has excellent air conditioning, even during the little pre-ride show. The two person "Doom Buggy" gives couples some roomy, private seating.  This is a must ride that no couple should miss.
After meeting the hitchhiking ghosts go ahead and grab a bite to eat. I suggest getting some quick-service food since you will be sitting down for dinner. The Magic Kingdom offers plenty of quick serve options. I recommend Pecos Bill's Tall Tale Inn because it offers adequate indoor seating and relatively healthier options in the form of Tex-Mex cuisine.  The best part? It's just a little walk back to Frontierland.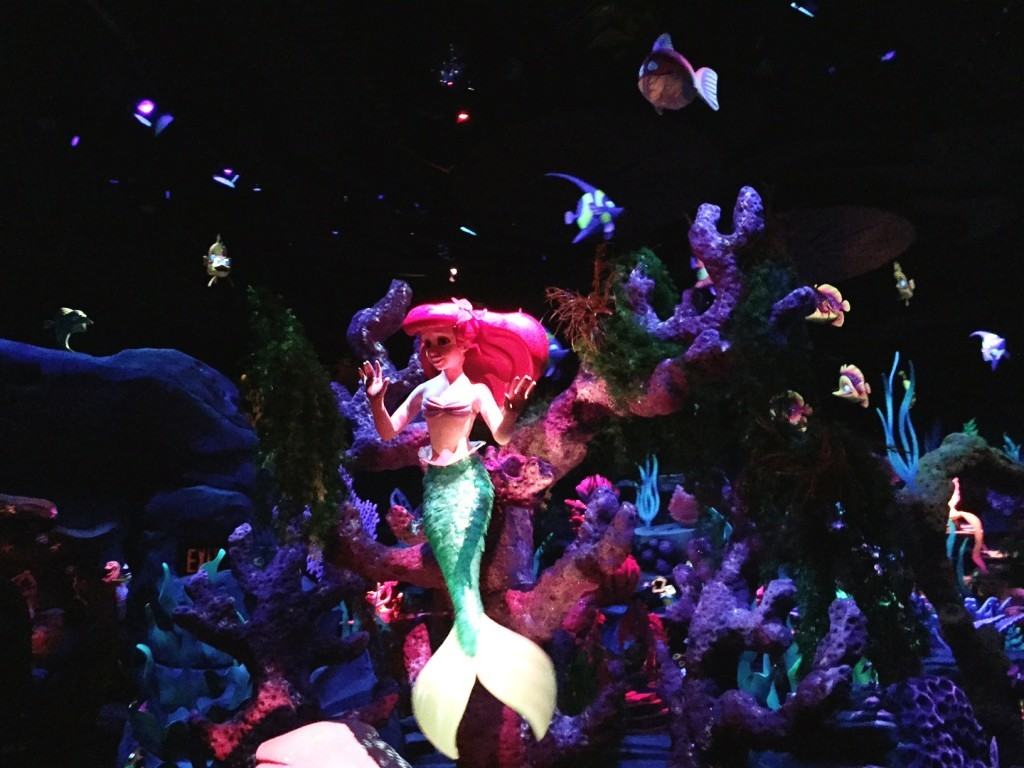 Once your meal is over, make your way over to Tomorrowland. Once there, blast off into space with Buzz Lightyear's Space Ranger Spin. This ride is also inside and offers a great place to cool off. It's also a great way to get another friendly competition between the two of you. There's also a cute photo near the end of the attraction as well!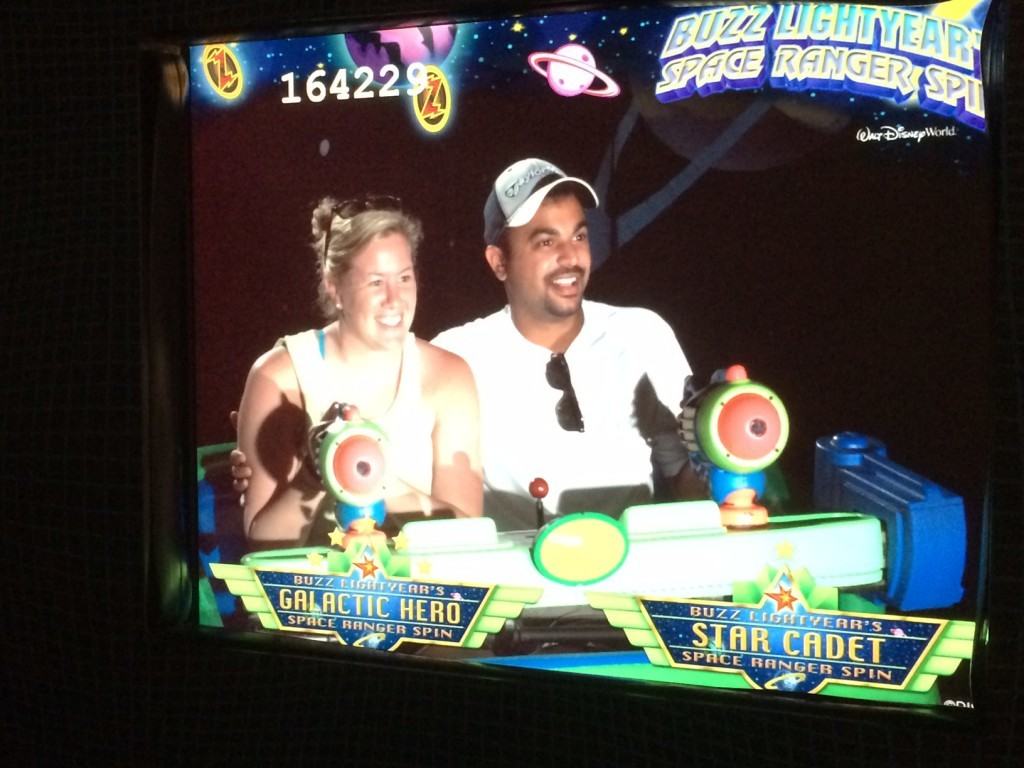 Alternative Ride: Space Mountain. A dark indoor coaster with small drops along with twists and turns. Definitely for the thrillseekers.
Hopefully it will not be long after Buzz Lightyear before your dinner at Be Our Guest. Be Our Guest offers three different dining areas all based off Disney's Beauty and the Beast. This is the only place in Magic Kingdom where you can get beer and wine so go for it. I recommend the grey stuff. The dishes just can't stop raving about it.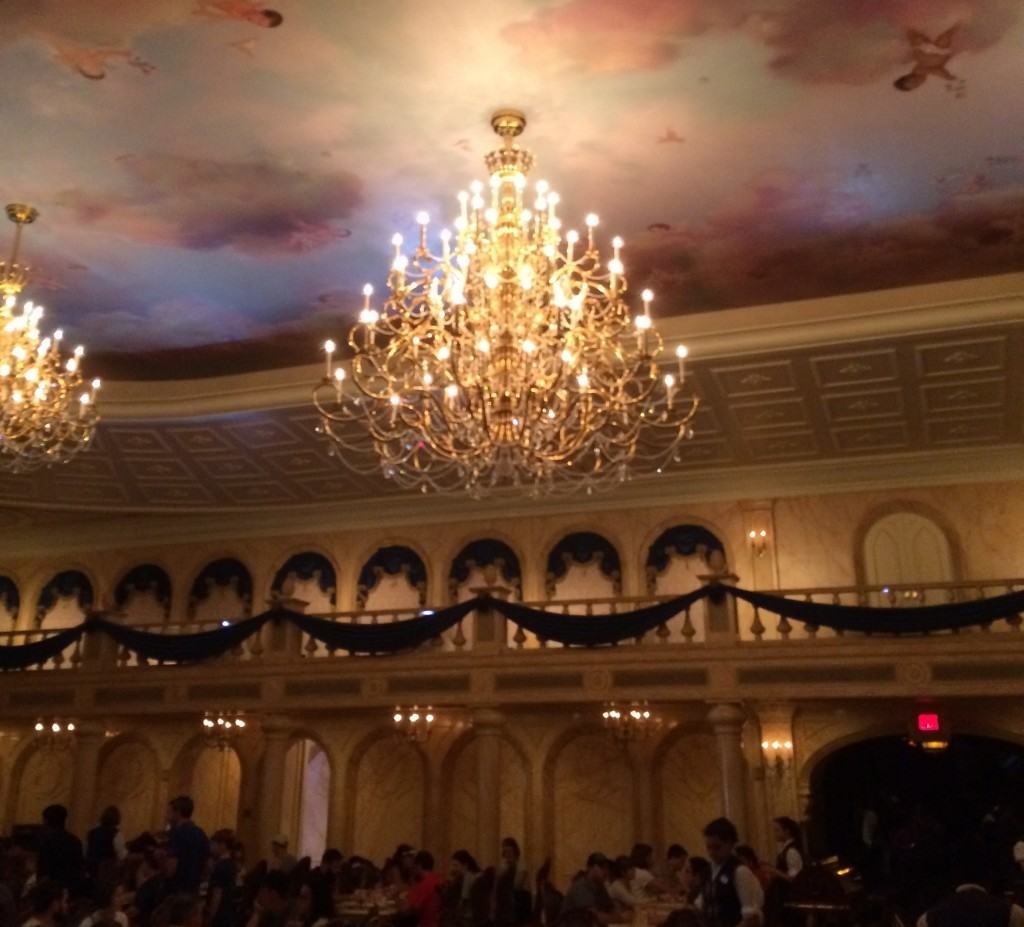 The Finale
If you have time, grab a Dole Whip from Adventureland. Then go find a spot in front of Cinderella's castle to watch Wishes, the fireworks spectacular (I recommend finding a place a half hour ahead of the show). What a better way to end your date with some spectacular fireworks.
But it's not over just yet. Go ahead and take the ferry back to your car instead of the monorail. Head to the top of the boat for a nice breeze and a romantic trip back to the TTC. This is the perfect place for you and that special someone to conclude your ideal Magic Kingdom date.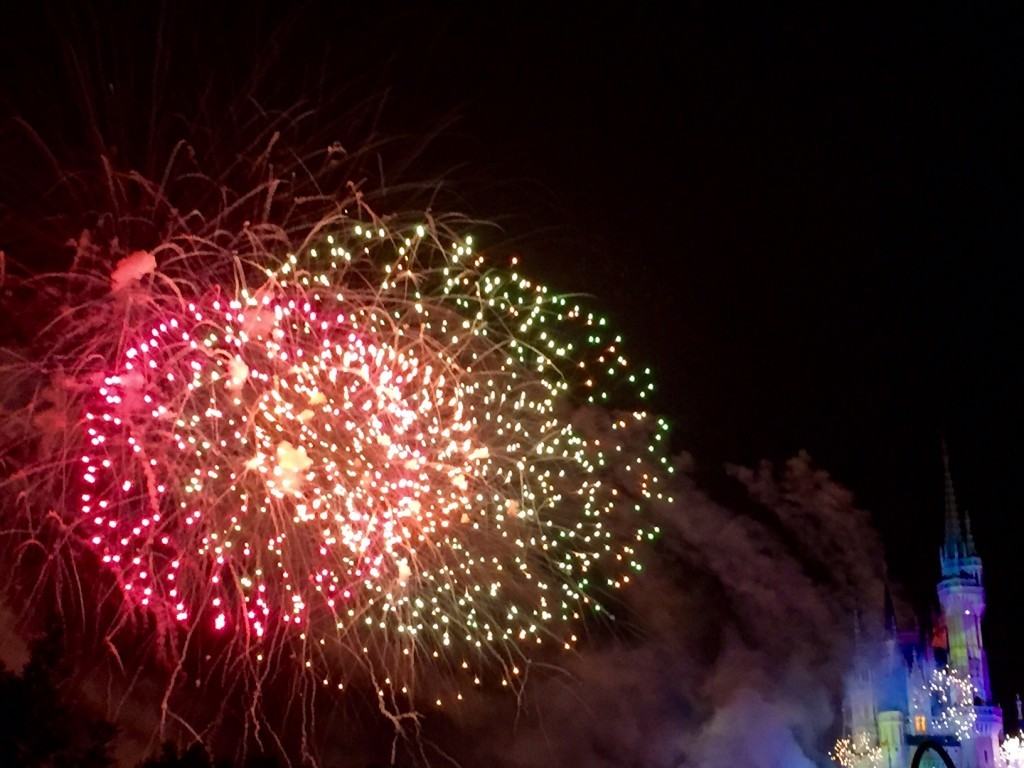 Have you been on a Disney date before? Let us know all about it!