Since its completion in 2015, The Wheel at Icon Park has become a symbol of "the city beautiful" as it stands tall against the Orlando skyline. Visitors enjoying one of the attractions 30 capsules can gaze upon the familiar sights of beloved theme parks, downtown towers, lush Floridian landscape, and East Coast views on their 23-minute experience.
While we marvel at the modern wonders of Central Florida, lest we forget about the beginnings of the sunshine state. To honor the roots of one of the top tourist destinations in the United States, The Wheel at ICON Park has rolled out a new, interactive offering – The Great Florida Road Trip.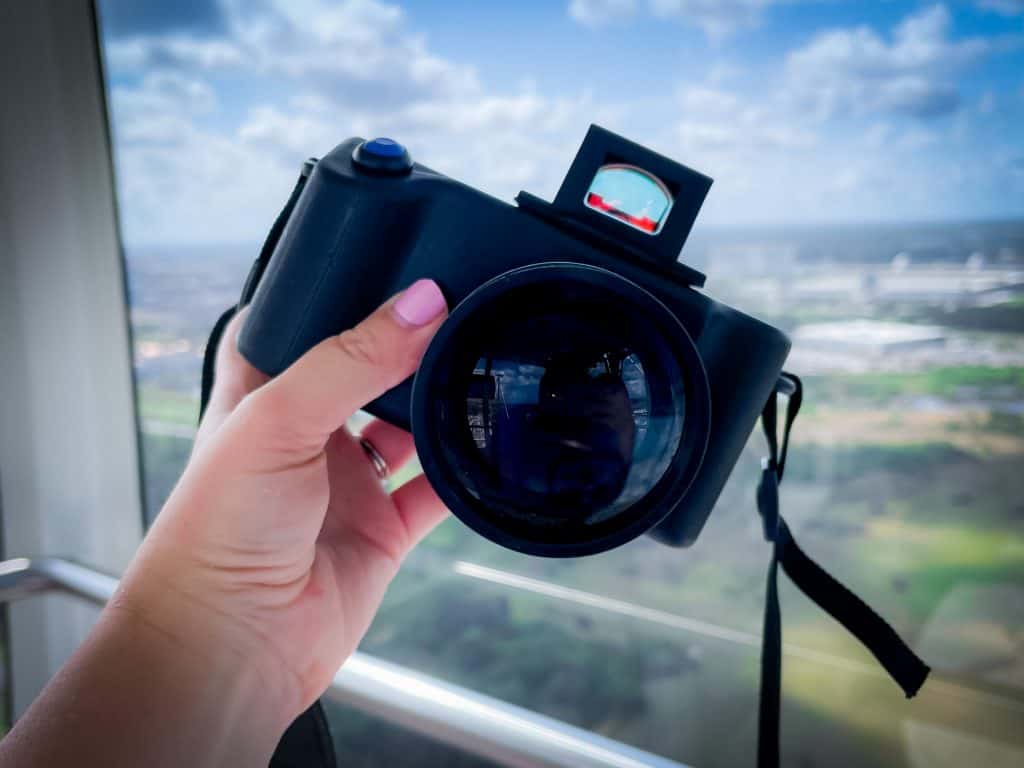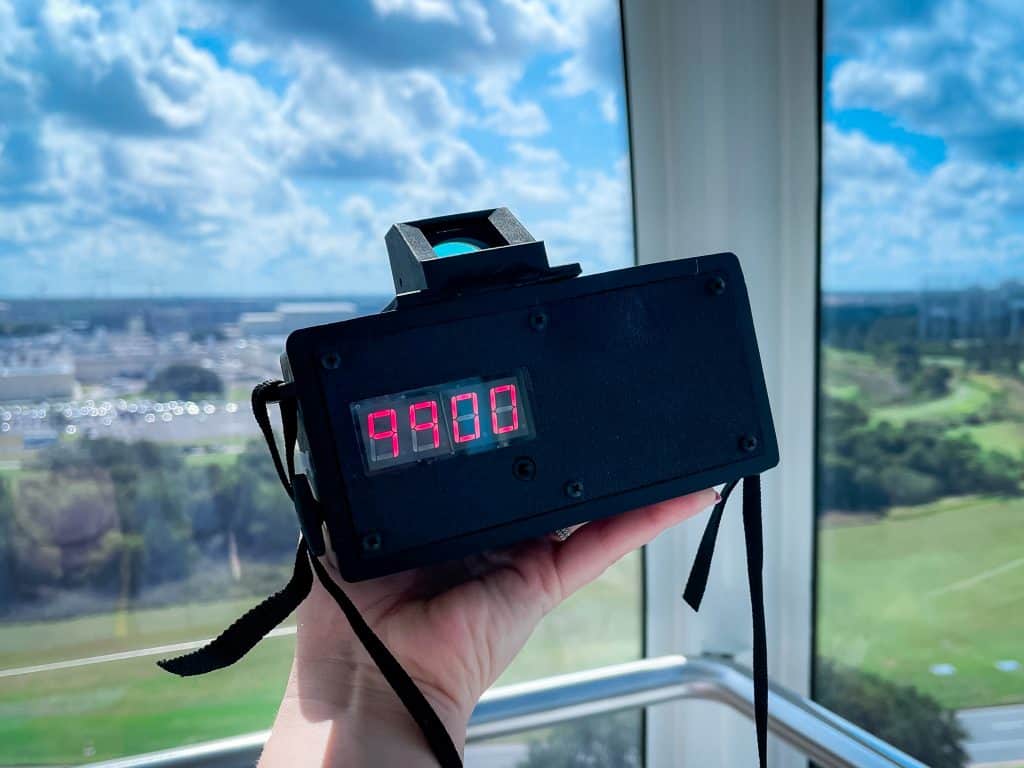 This family-friendly activity has you following the travels of the Flamingoes – feathered folk trekking through midcentury Florida's classic attractions via station wagon. With your Photomatic Camera in hand, you'll help these long-legged tourists capture memories for their scrapbook during your ride on The Wheel. Aim your camera at the various postcards on the roof of the wheelhouse, which are dedicated to Florida landmarks. Whoever in your capsule snaps the most photos during the ride wins a $5 gift card for the "In the Game Arcade" inside the wheelhouse.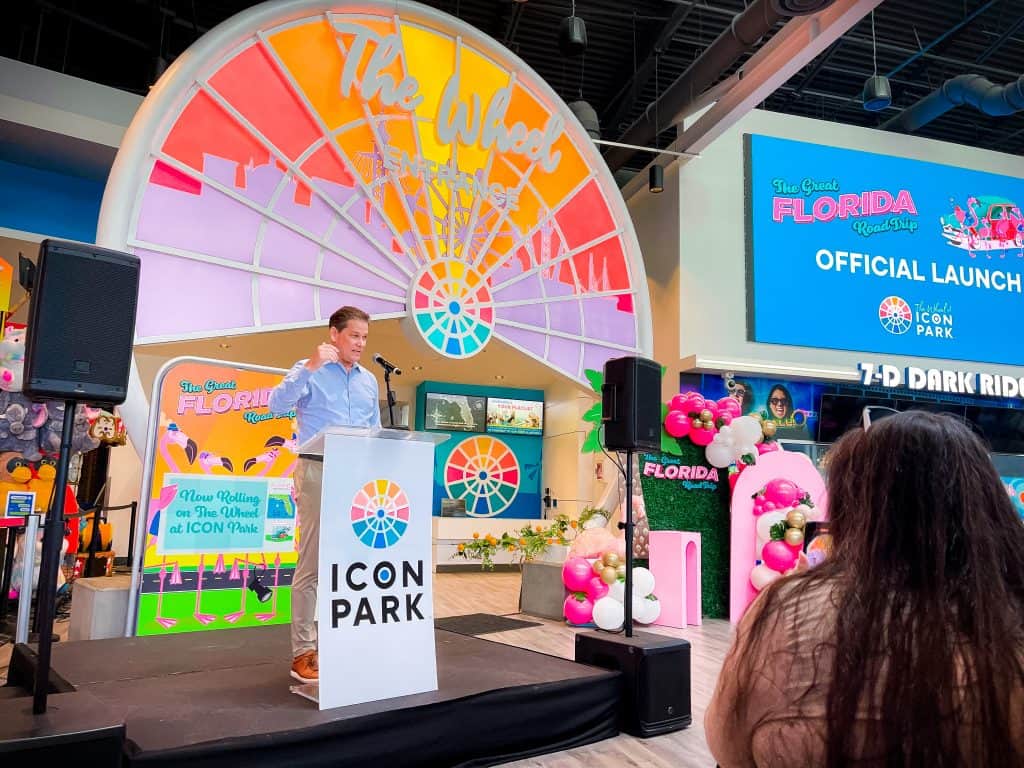 "It's really about pride in our state, in our city, and our industry," Christopher Jaskiewicz, President and CEO of ICON Park stated during the April 26 opening. "It's a very popular state – people are moving here, and people are visiting here. Sometimes the rich history of our state, our city, and our industry can get a little bit forgotten." Jaskiewicz went on to say, "We want to pay respect to Florida's natural beauty, arts, industry, sports history, and it's over 100 years of successful attractions."
To partake in this avian adventure, you can purchase a VIP Wheel Experience ticket that includes a spin on The Wheel, The Great Florida Road Trip camera game, a souvenir photo, and additional food and beverage discounts for $24.99 per person.