The new developments at SeaWorld's parks in Central Florida keep on coming. First, on November 12, the company unveiled the ride POV video of its highly anticipated Iron Gwazi hybrid roller coaster over at Busch Gardens Tampa; this was followed two days later by the start of the holiday season at SeaWorld Orlando, a celebration which will run until the end of the year. And, now, we have another much-looked-forward-to happening: our first on-ride peek at Ice Breaker.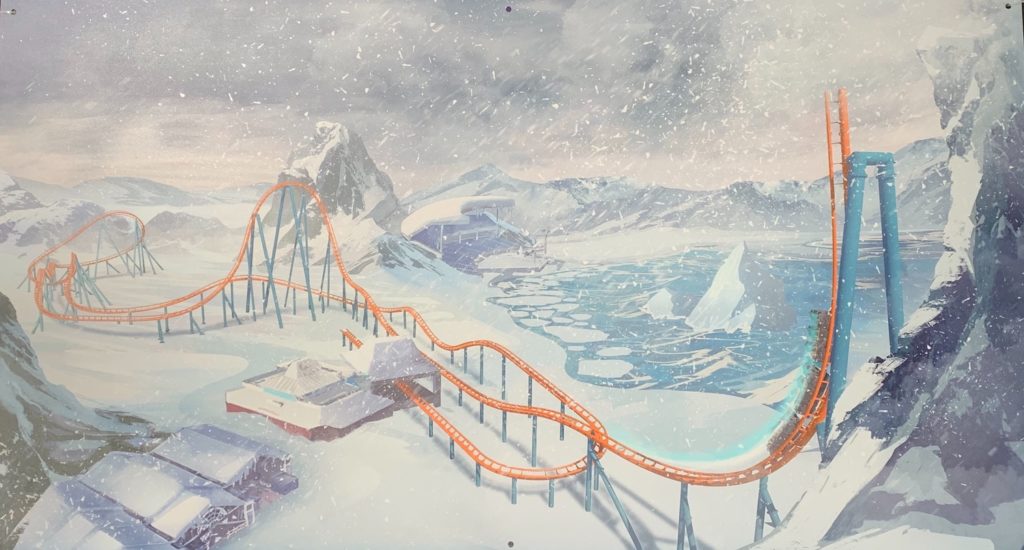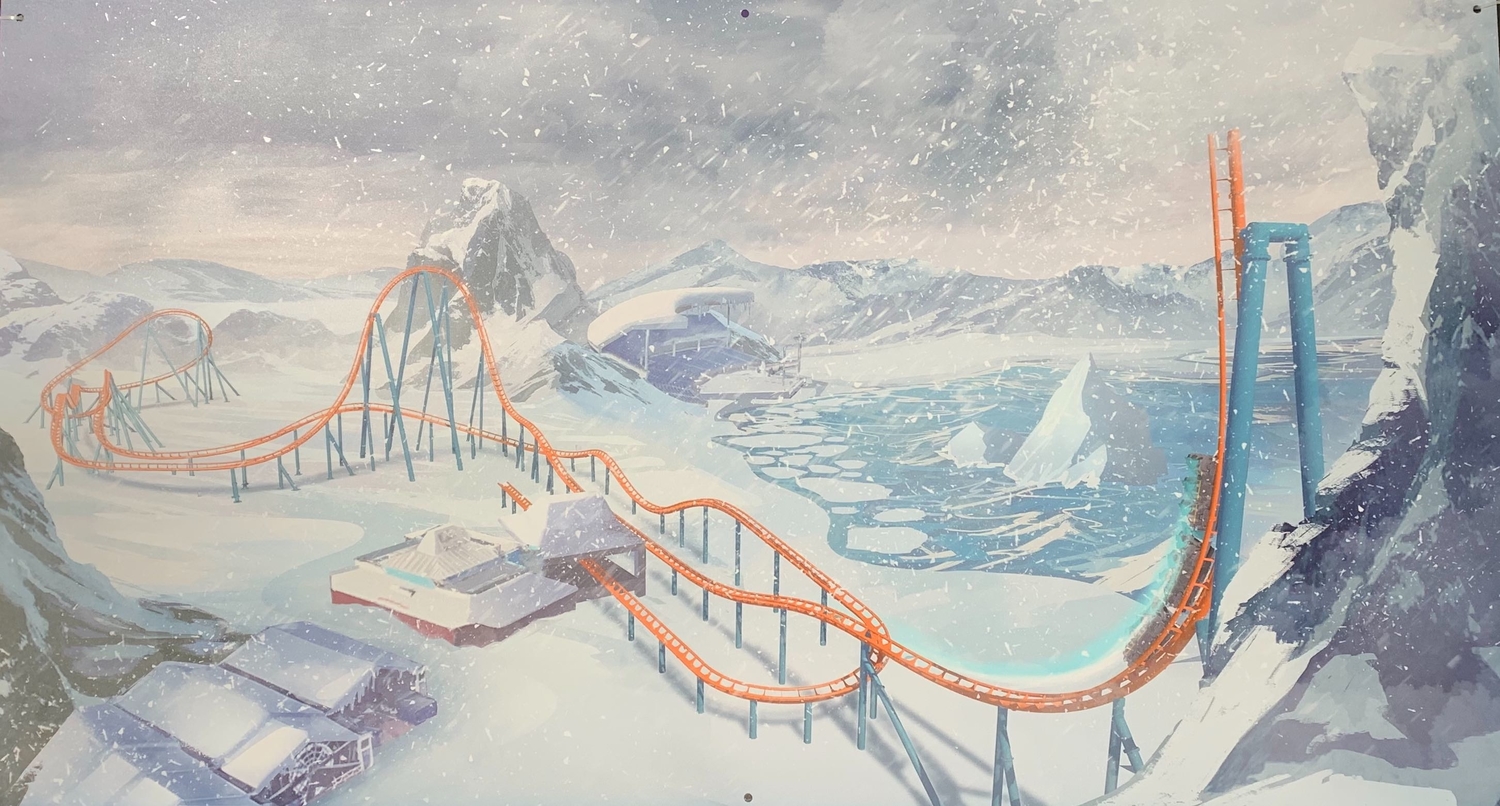 If you need a refresher on the theme park's newest ride, we don't blame you – it's been 14 months since the addition was first revealed, and it's been three since SeaWorld announced that it (along with the rest of its new slate of attractions all across the country) had gotten pushed back from 2020 to spring '21. Doing just a quick deep dive on the roller coaster is more than worth it, though, given its exciting premise: SeaWorld Orlando's first (multi-directional) launch coaster, Ice Breaker features Florida's steepest beyond-vertical drop and tons of airtime as it rockets around 80-foot hills at a top speed of 52 mph. But don't let those stats fool you – unlike its Tampa cousin, Iron Gwazi, the park's newest member will have a focus on being more family-focused, with a 48-inch height requirement that'll open it up to more members of your traveling party. (And it'll still carry SeaWorld's new focus on environmental mindfulness, featuring a message of Arctic and oceanic conservation.)
All of which means that Ice Breaker will be a fun, slightly thrilling coaster that families can hop on together – not unlike Universal Orlando Resort's recent Hagrid's Magical Creatures Motorbike Adventure coaster, which boasts the same height restriction. And, now, thanks to a new update from the company, we can finally get a taste of just what breaking the ice will be like.
The just-released virtual POV video shows a number of elements that look to be park-defining for SeaWorld Orlando, such as that 93-foot, 100-degree spike and the introductory section that has the coaster car be moved laterally unto the main track. When combined with the multiple launches, both forwards and backwards, at the beginning and all those hills towards the end, Ice Breaker promises to be all sorts of exciting – just the ride to kick off a new, hopefully less-restrictive theme-park year.
Ice Breaker debuts at SeaWorld Orlando in spring 2021.
---
Are you excited to hop on Florida's most intense coaster? Share your enthusiasm with 110,000+ other Central Florida die-hard fans in our Orlando Informer Community on Facebook.
And be sure to follow Orlando Informer on Facebook, Twitter, and Instagram for the latest news, tips, and rumors at Universal Orlando, Walt Disney World, and other Orlando attractions.