UPDATE 3:23 pm, 10.22.18: Universal keeps rolling out mobile order to more and more locations, and doing so in a much faster fashion than we had initially thought, just four short weeks ago – now four quick-service restaurants brandish the smart-phone feature, with more doubtless already in the pipeline. Each venue's dedicated guide page in the OI Universal Center is updated as it receives this upgrade.
–
In March 2017, Disney rocked the theming boat by announcing its new Mobile Order initiative, which would allow guests to make – and pay for – their quick-service selections without ever having to stand in line at the restaurant. At the time, we noted it as a natural progression of Disney's FastPass+ and Universal's Virtual Line programs (efforts intended to keep guests out of a physical queue for as long as possible while hopping on a ride) and wondered just when, exactly, Universal Orlando Resort would get in on the smart-phone-enabled food game.
Now, we know our answer.
Just this week, Universal quietly added an "order food and drinks" option to its official Universal Orlando app and started allowing customers to place their orders electronically. So far, only one venue currently supports the trial run: The Burger Digs, over at Islands of Adventure's Jurassic Park, but worry not – employees who milled around the dino restaurant today to help walk everyone through the mobile experience told us that they're already looking into bringing it to other establishments (though one of the project's software engineers, who was on hand along with everyone else, freely admitted that they have no clue which or when that would be).
The process is relatively straightforward, but we're going to help walk you through it nonetheless. Once you have the app open and are looking at its front screen, select the dining tab.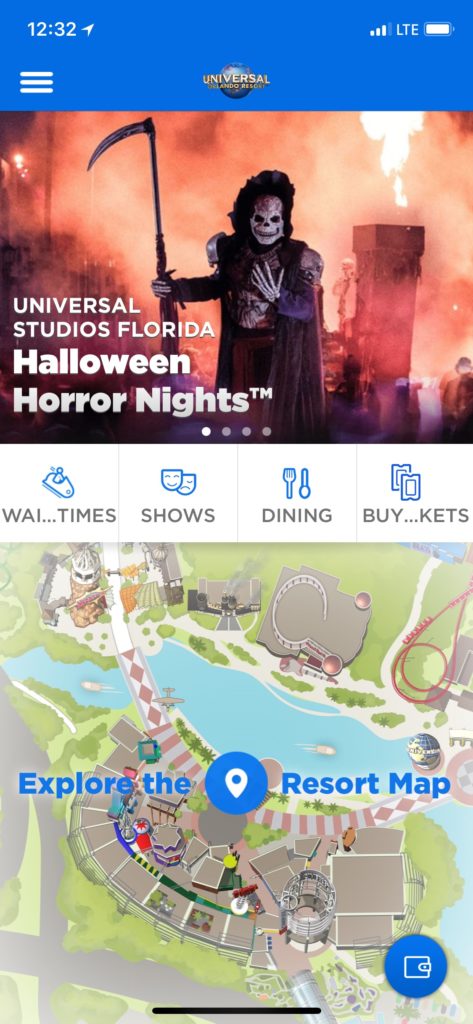 In the "shopping" section here, there is now an option to "order food and drinks."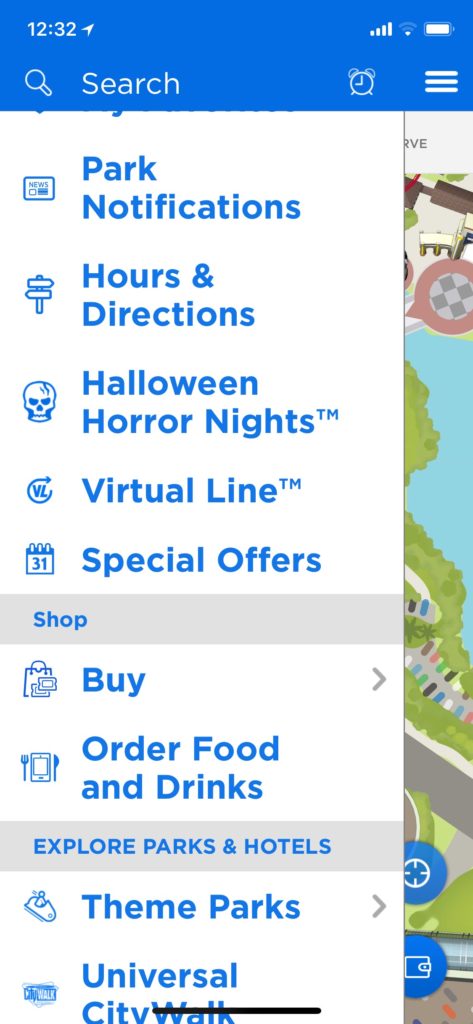 Choosing it will ultimately lead you to a selection of various participating locations, but, of course, that list right now only consists of The Burger Digs.
From there, the restaurant's full menu (or close enough to it) is available to peruse, ranging from combos/platters to desserts to drinks, including – interestingly enough – beers. Once you complete your order, you'll need to submit it and link a credit card to your account (if you haven't already done so, that is). Once Burger Digs's staff receives the order, they'll start to prepare it immediately and will keep you updated on its status via the confirmation screen – a pretty nifty feature.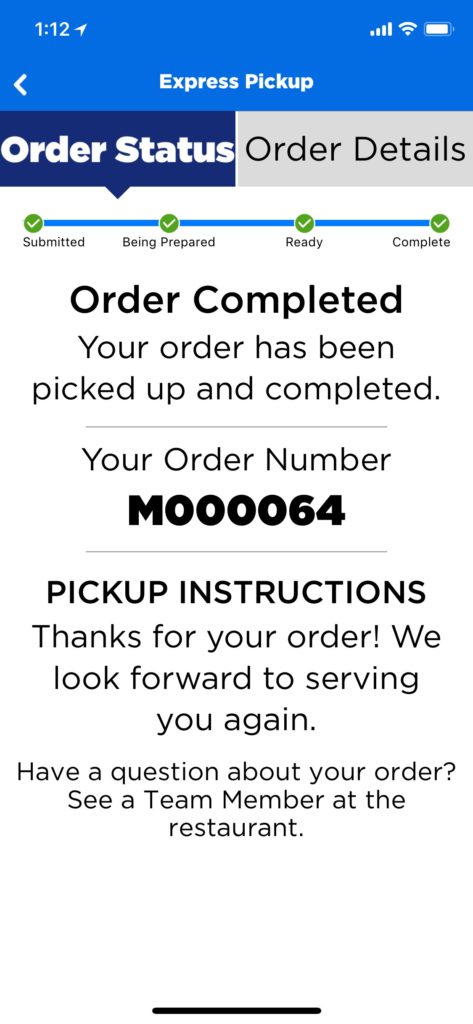 When you finally arrive at the venue, you'll need to make your way over to the specially-marked line, which should – thanks to everyone having already paid online – move rather quickly; just show the team member your confirmation number, and you're good to go.
As pretty direct and self-explanatory as that process is, there are still a few specific items to keep in mind when using Universal's new mobile service:
You have to be inside Islands of Adventure to place your order. Even if you're in next-door CityWalk, the app won't allow you to access the feature.
There are no discounts available. This means that whether you're an annual passholder or have purchased a dining plan, you'll still have to pay full-price for whichever Jurassic munchies you've selected.
You can only pay with a credit card. Not even Universal gift cards are being accepted – for the time being.
Be careful when you place your order! Since the turnaround is pretty quick, your food might be sitting there on the counter for a while, awaiting your arrival. You might want to wait until you're in the general vicinity – or, at least, already heading in that direction – before submitting.
Given the above caveats, we have to note that using mobile order (or whatever name Universal is officially using) may not always be the most ideal solution for you or your party, especially if it's not a particularly busy day at the theme park. Then again, during the crush of the jam-packed holiday season or for those days when your tolerance for waiting in lines has just evaporated, this seems like a great alternative – and will become an even more attractive one once the likes of the perennially-busy The Leaky Cauldron and Fast Food Boulevard over at Universal Studios Florida are added to the mix.
–
Once you've managed to take the new feature for a spin yourself, be sure to let everyone in our Universal Community Facebook group know your thoughts – and your answers to their questions.
And while you're at it, why don't you also follow Orlando Informer on Facebook, Twitter, and Instagram for the latest news and tips at Universal Orlando, Walt Disney World, and other Orlando experiences?