There is no doubt that How to Train Your Dragon is one of, if not the, best animated films that DreamWorks has ever made. The first movie grossed over $620 million at the worldwide box office, and its sequel, How to Train Your Dragon 2, raked in over $490 million. With the first two installments earning over $1 billion and Universal now owning DreamWorks, it's simply a matter of when, not if, we see Dragon come to the theme parks.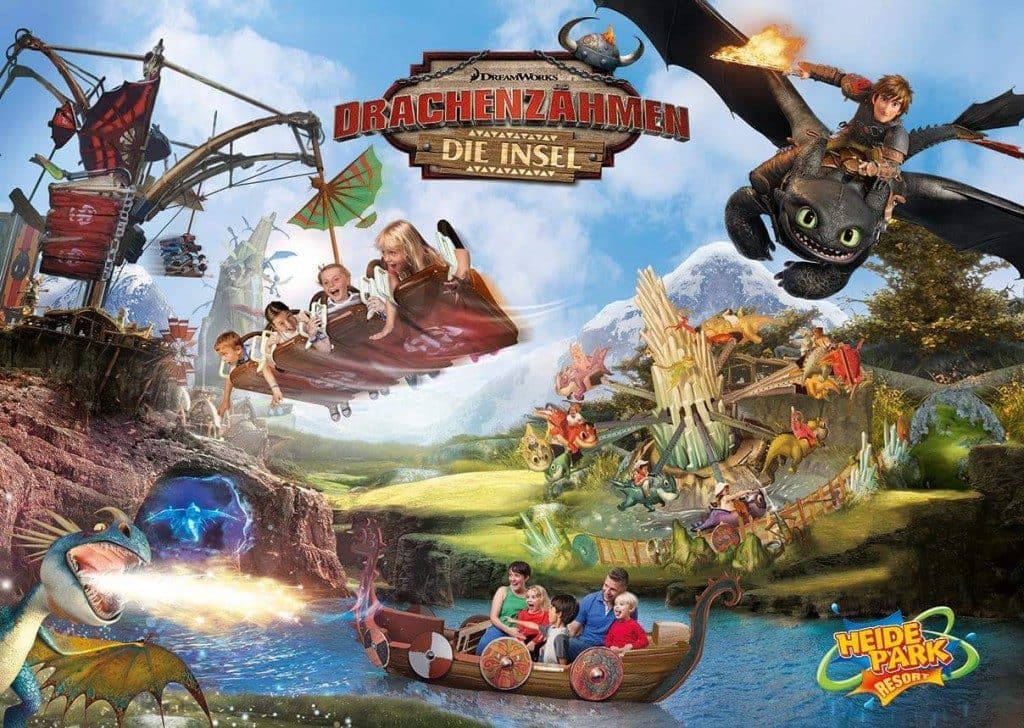 A How to Train Your Dragon theme park area already exists at Heide Park in Germany, but the area consists only of a few flat rides and a moderately-themed water ride. Surely, Universal could expand on this idea and make a truly immersive experience for fans of the franchise – and, just as with Harry Potter, even non-fans – to enjoy.
But how? Let's take a look at three different ways Universal could introduce DreamWorks' biggest hit into their theme parks.
1. Roller coaster
This is probably the most obvious and easiest choice for a How to Train Your Dragon attraction. Who wouldn't love to experience the sensation of flying on the back of Night Fury?
Even with The Incredible Hulk Coaster and – for now – Dragon Challenge, there's still room for Universal to build a family-style coaster, which would be a lot more suitable for the age demographic that this film draws in. Ride designer and manufacturer Intamin, who Universal has worked with a lot lately, makes a family launched coaster, which is currently the base for the new Wave Breaker: The Rescue Coaster coming to SeaWorld San Antonio later this year. This would be a great platform for Universal to build a moderate thrill ride based within the world of How to Train Your Dragon, especially with the capability of providing the sensation of riding on the back of a dragon.
The resort could also go the spinning family roller coaster route and build something similar to Cobra's Curse, which opened last year at Busch Gardens Tampa.
If Universal went for a more extreme roller coaster, they could got for a B&M wing coaster – something which the Orlando area doesn't yet have. The roller coaster cars feature riders on each side of the track with nothing above or below them. Imagine swooping through the village of Berk, much like the Flight of Demons roller coaster at Heide Park (which can be seen above) – it'd be amazing!
The one drawback to this scenario? Universal Orlando already has Dragon Challenge, and with the rumor of it closing in the near future, I don't think the company would want to go and add another dragon-themed roller coaster to its parks immediately afterwards.
2. Simulator
Another, much simpler way to put guests in the middle of Berk would be a simulator. In fact, given the demographic of How to Train Your Dragon, a simulator of some sort may be the best route for Universal to take with the series. Universal is no stranger with simulators, and they tend to make each one progressively bigger and better; just look at The Simpsons Ride, Despicable Me: Minion Mayhem, and, now, Race Through New York Starring Jimmy Fallon.
The next step for Universal to take in the simulator department may be something on an even larger scale, maybe along the lines of the new Flight of Passage attraction coming to Pandora – The World of Avatar over at Disney's Animal Kingdom. Described as a simulator where you are flying on the back of a Banshee, a creature found within the world of Pandora, Universal could take this idea and really run with it.
And then there's the company they are already very familiar with, Dynamic Attractions, who has a great "flying theater" attraction (seen in the video above) that would work perfectly for a ride like this. It would allow guests to participate in a dragon-training class, much like Hiccup does in the first How to Train Your Dragon film. You then board your dragon and are taken for a ride throughout popular landscapes from the movies.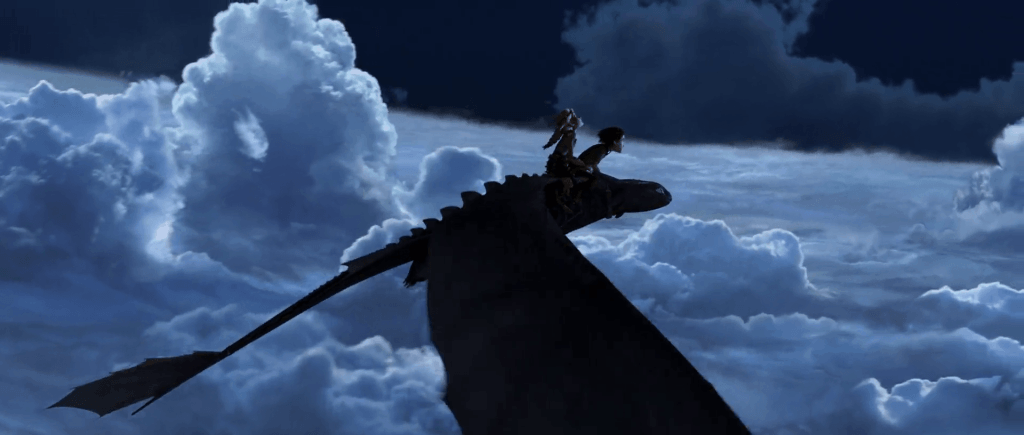 3. Dark ride
This is a biggie. Universal has been on a roll lately with dark rides, from The Amazing Adventures of Spider-Man back in 1999 to the more recent technological wonder that is Skull Island: Reign of Kong. The company sure has a knack for groundbreaking dark rides.
Universal could go the dark ride route by using one of their few remaining original attractions, E.T. Adventure, as the basis; How to Train Your Dragon, being the family-friendly franchise that it is, does not need a crazy, high-speed thrill ride to wow its audiences. E.T. Adventure still, to this day, is one of the most engaging dark rides out there, and the intimacy that it provides its riders would be a huge benefit for Dragon. Now, it is almost 30-years-old, so some updating will, of course, have to be done, but the suspended ride vehicles would definitely be the way to go.
–
How would you like to see How to Train Your Dragon come to life at Universal parks? Let us know on Facebook and Twitter!