I used the Orlando Informer website for absolutely everything when it came to my 21st birthday vacation. I planned a three-day, two-night trip to Universal Orlando Resort starting with my choice of hotel, Portofino Bay. I booked my standard double-queen bay view room several days in advance with the annual pass holder's discount, with the total coming around $250.00 per night. The day before my check-in, I looked back on the website and discovered the deluxe double-queen room at $209.00. I called Portofino Bay Hotel, and within five minutes, I was upgraded to the deluxe room and received the lower rate — that is what I call outstanding service.
I was able to check into the room around 11:00 am the day we arrived, with a Universal Orlando birthday button waiting for me at the Concierge Desk! We went straight to the Express Pass kiosks to print out our tickets. The room at Portofino Bay was absolutely beautiful, with our porch facing one of the pools, where we ended up spending most of our day. We did, however, take the water taxi to CityWalk, where we received free coupon books for all our festivities that night.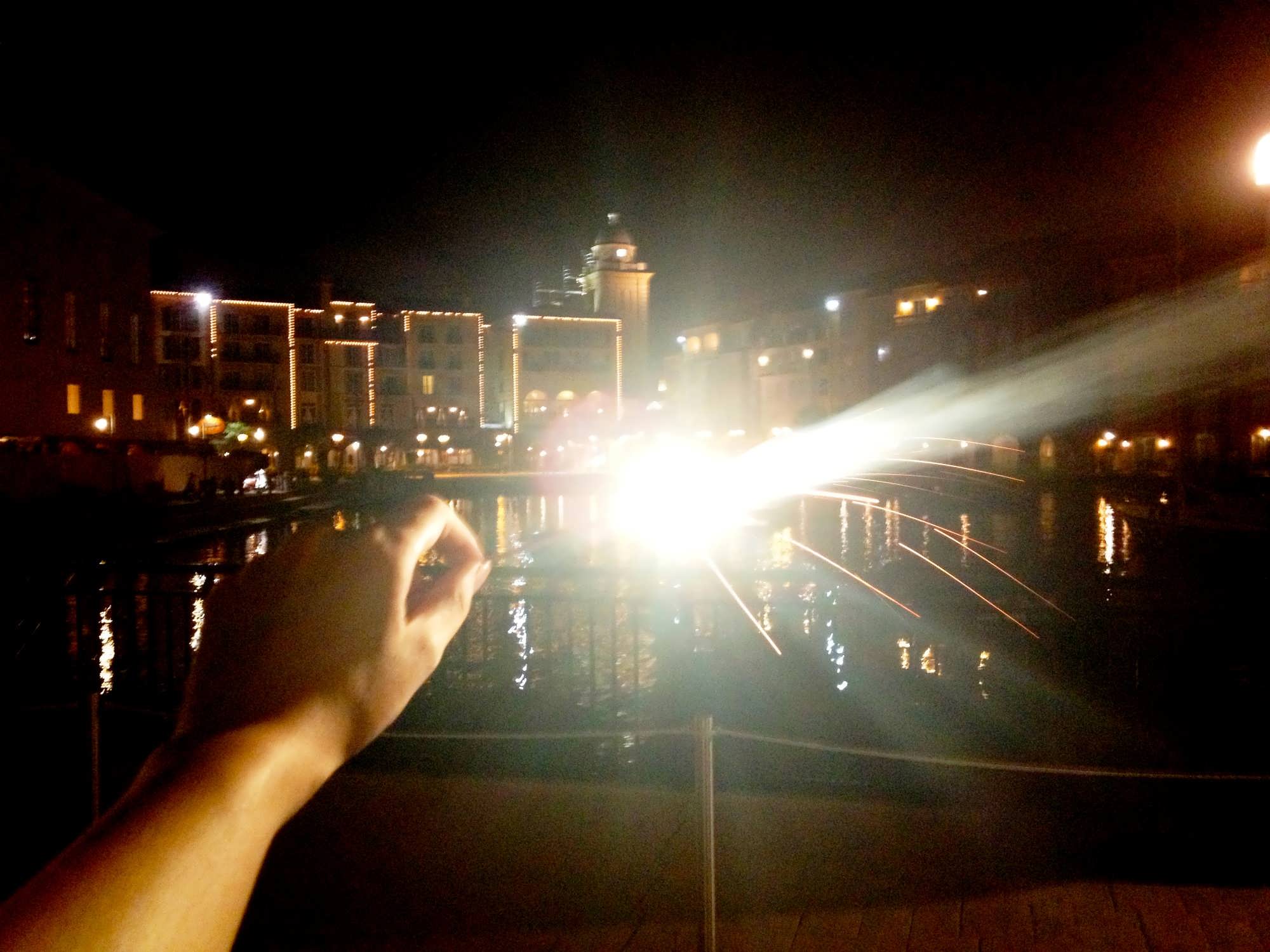 I turned 21 at midnight, so we waited until then to return to CityWalk. We proceeded to buy the CityWalk Party Pass for $11.99, which gave us full access to all seven nightclub venues — seeing that the cover for just one club is $7.00, it's quite a steal.
My first legal drink was a frozen daiquiri at the Fat Tuesday bar: Peaches and Cream (might I add the bartender added a shot for free!).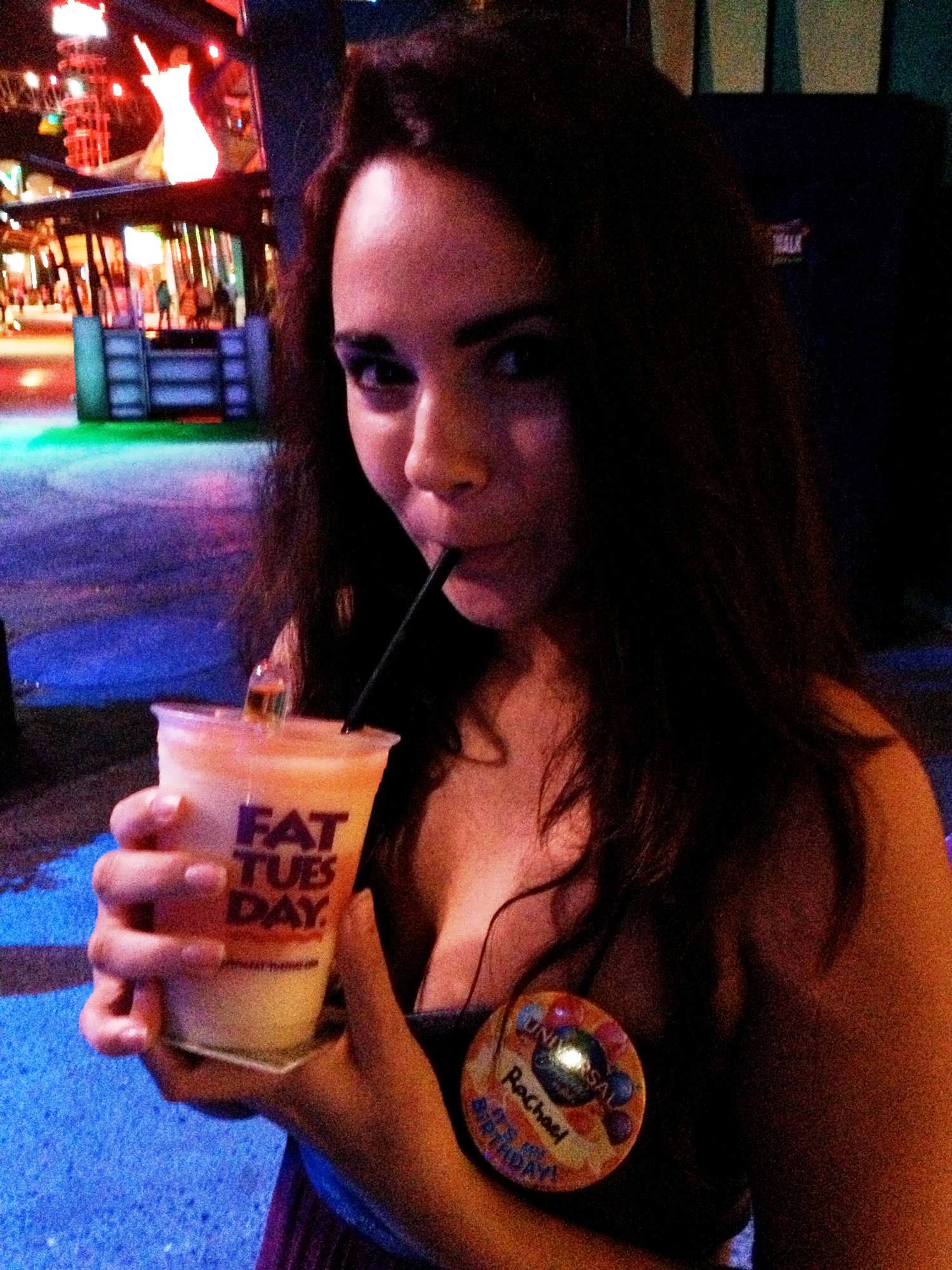 We made an appearance at each of the clubs, which all had their pros. But we spent most of the night at the Rising Star karaoke bar!
I have been to karaoke bars before, but nothing like this. There was a huge stage with all types of lighting, fog machines, and strobe effects. Instead of the normal music coming from a computer or an MP3, the venue features a live band with background singers! There was a ton of seating both upstairs and downstairs that surrounded the stage, so you could have a great view of anyone performing. I had so much fun with my friends just singing at our table and cheering for everyone, but what really made the night was when my boyfriend got on stage and rocked out in honor of my birthday!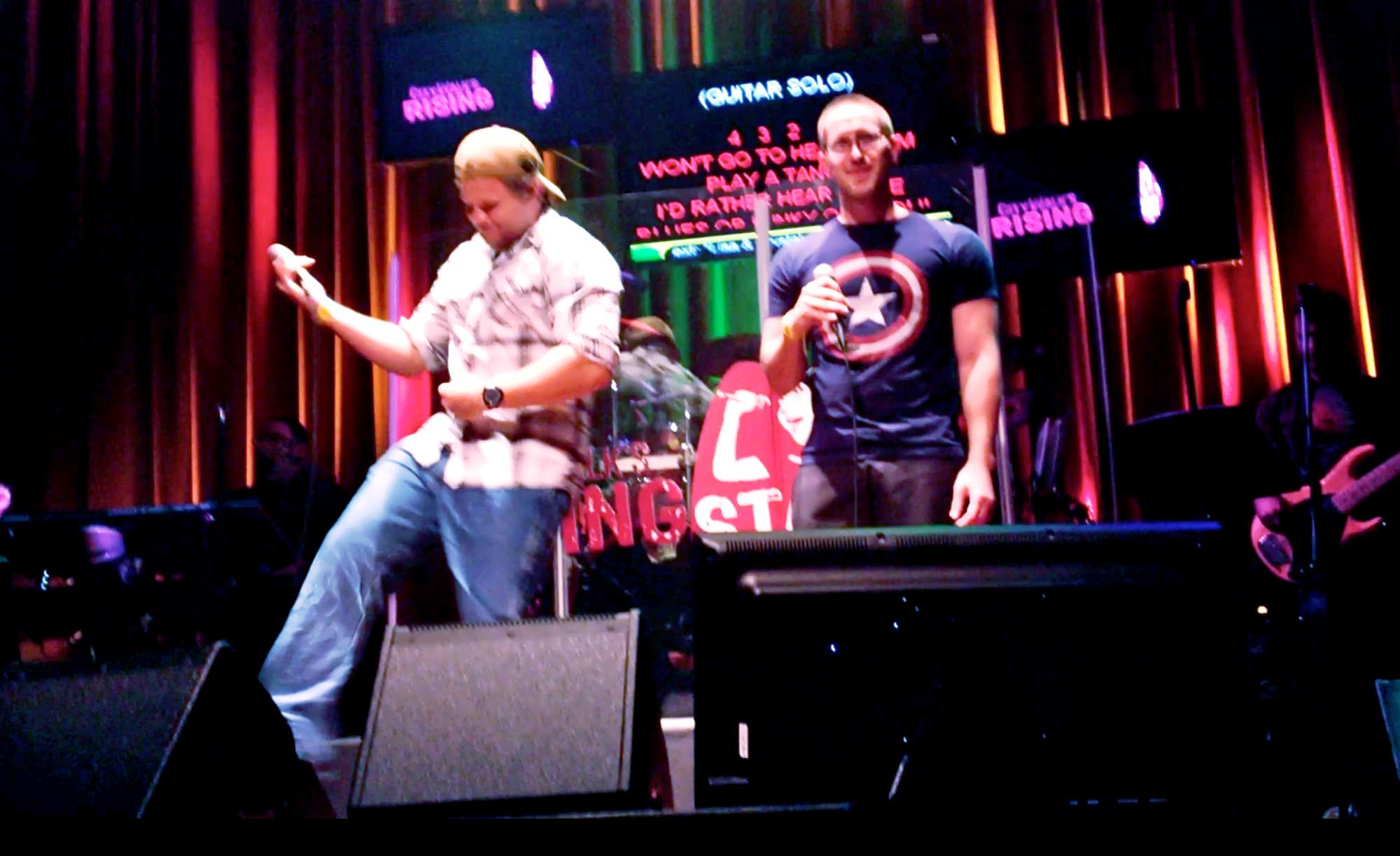 I had such a blast that night my friends and I have already made plans to return within the next week!
I wanted my 21st birthday night to be a memorable experience with my friends that I would cherish forever, and that is exactly what I received. Although all the clubs were topnotch when it comes to the music and dancing, if you want to have a place to talk with friends, I recommend getting your time in the spotlight at Rising Star.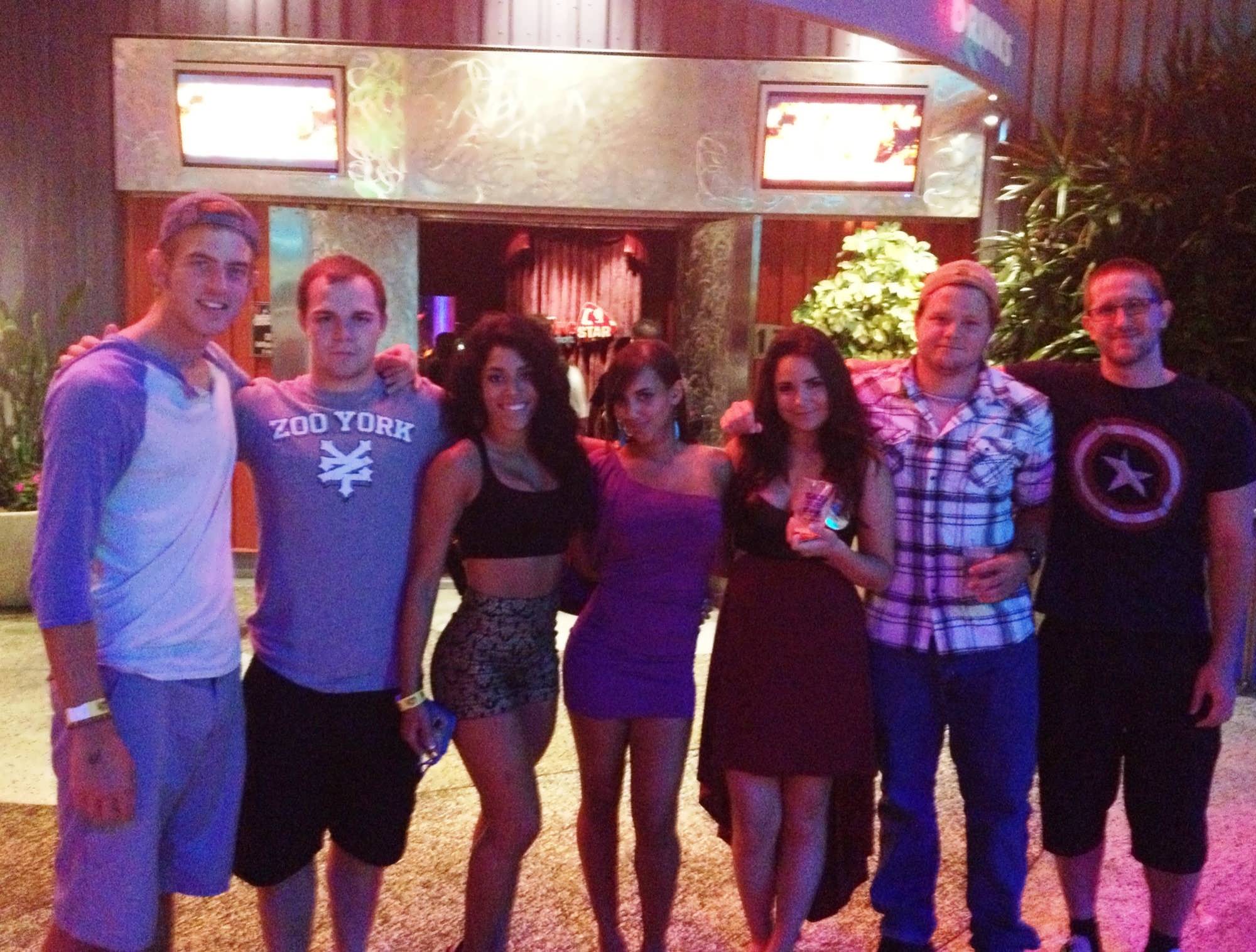 The day of my birthday fell on the Fourth of July. I took advantage of my unlimited Express Pass access, which really was a godsend seeing that it was a busy holiday. With the passes, we were able to walk onto practically every ride at Universal Studios Florida! Everywhere around the park I had Universal team members shouting happy birthday — even on microphones to my embarrassment — and I also received a free meal and cupcake at Fast Food Boulevard!
After a much-needed afternoon nap, we took the water taxis to Royal Pacific Resort to eat at Emeril's Tchoup Chop. My boyfriend and I had a fantastic dinner, along with a free appetizer and drink in honor of my birthday. Everyone at the restaurant was very attentive and kind, and they even brought out the crème brulee I ordered with a candle and "happy birthday" written on the plate.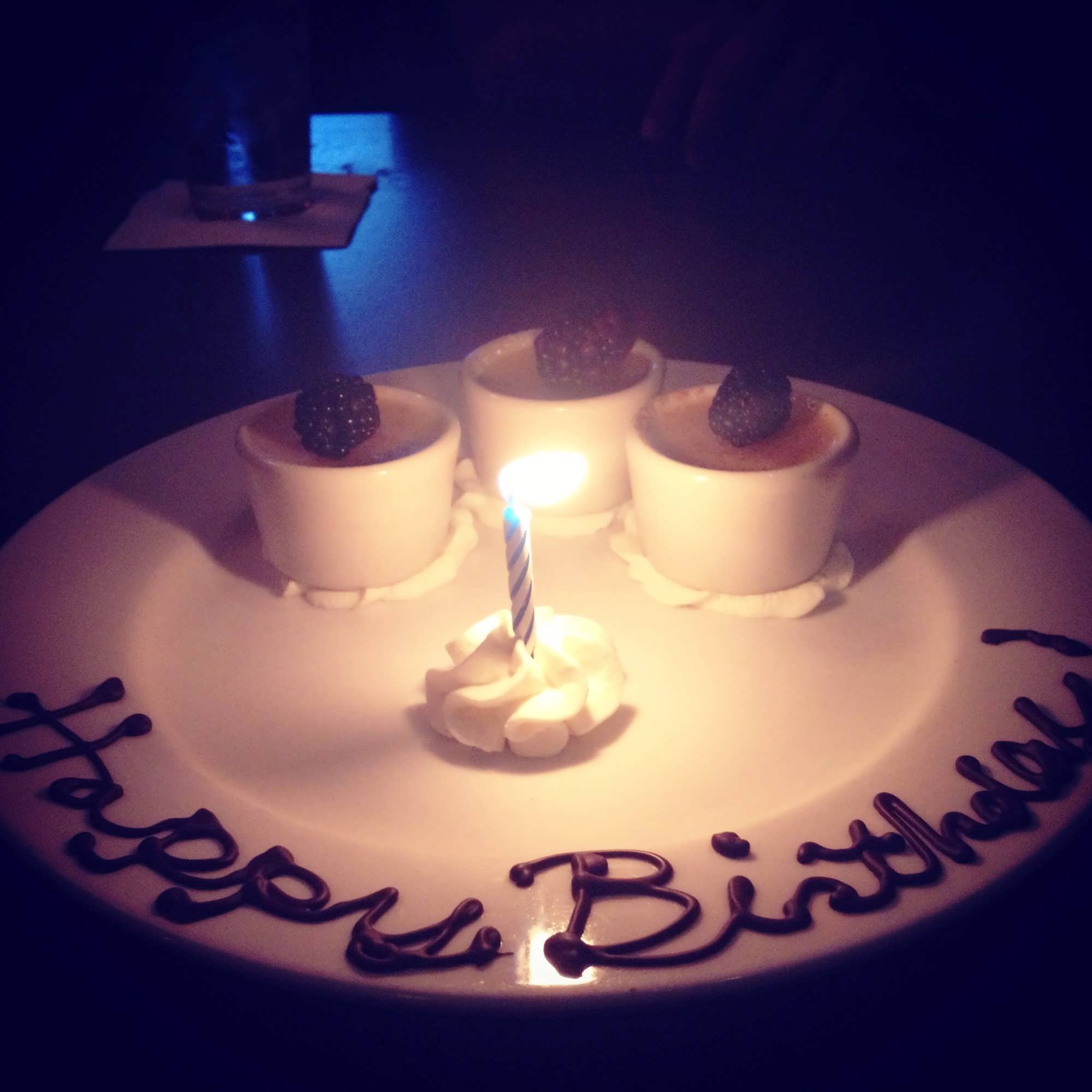 After our meal, we took one of the pedicab bike taxis back to the park and watched the firework display and all the movie clips that make up Cinematic Spectacular, which gets better every time I see it. I even noticed a few new clips the resort must have added recently.
Overall, my birthday could not have gone better. I felt so important the whole time I spent at Universal Orlando, all the team members did everything they could to make it a one-of-a-kind experience, and being able to share the celebration with my best friends made this vacation the best birthday present ever.
– Rachael M.
Is there a better way to party at CityWalk? Let us know in the comments below.