Note from the author: as promised/threatened on the latest episode of the Orlando Informer Podcast, here is the article originally published to commemorate Epcot's 30th anniversary, in October 2012. After detailing how the park lost its way during its first three decades in the first part of our exploration, we now turn to how it can retain its past glory and once again be a beacon for the ages.
We've recently discussed the immense potential, brief — but staggering – success, and long-standing decline of Epcot, one of Disney's first parks and easily its most experimental, audacious, and sophisticated themed undertaking. Well, we're going to continue the conversation by switching from its past to its future: after 20 years of regressing from its high-minded mandate of ditching film franchise tie-ins for scientific undertones, we're going to get the place back in shape again, restoring its status as the shining beacon of the Disney Company's 11 global theme parks. It's time to get back to the future of Future World.
Think that such a grandiose hypothesis of what would easily be a multi-billion dollar reconstitution and reconstruction project is a bit far-fetched, more fanboy daydreaming than an actual plan of action? I understand your reservations, but the massive, $1.1 billion facelift of California Adventure in Anaheim – a park that, just the opposite of Epcot, never got the resources or love from the top brass that it initially needed to succeed, both creatively and financially – is a case study in what Disney is capable of achieving, once it's been publicly chastised enough. Plus, there's been something of an acknowledgement of late that the 41-year-old Disney World complex is in some dire need of sprucing up; the $425 million expansion of Magic Kingdom's Fantasyland is testament enough to this. It is certainly only a matter of (very short) time before Walt Disney Parks and Resorts turns its full attention to the red-headed stepchild that is Epcot…
But what to do? Epcot is some 300 acres in size, nearly three times larger than Magic Kingdom or either of Universal Orlando's two parks; going about updating even just its dilapidated half will be a time-consuming and convoluted process. To help make things as smooth as possible, I've devised my own little call to arms, four basic principles that can act as a mission statement as all the myriads of other details, large and small, are sorted out. They'll serve to restore the once-fabled destination's dignity while simultaneously reinvigorating interest among guests.
Ready? Here we go.
Strip all Disney film and television licenses from the park, thereby reinstating the firewall that protects Epcot's real-world bent. The importance of this distinction – which most visitors probably wouldn't even notice, just as I didn't upon my first visit there 22 years ago – cannot be stated enough. Epcot has to stand on its own two feet, offering up a distinct experience (just as the other Disney World parks were supposed to have originally done, way back when) and staying true to its own credo. This means removing the Finding Nemo characters from the Living Seas pavilion and excising Phineas and Ferb from World Showcase – and that's just for starters.
Is there still room for character meet-and-greets? Absolutely. Special, designated areas, including certain meals at certain restaurants at certain times of the day, can be set up, just as was in operation in the late '80s and early '90s. (Seeing Mickey Mouse, Pluto, and the gang in special astronaut attire pretty much blew my adolescent brain and made the corporate crossovers at least somewhat special, if not completely justified.) In economics, the fundamental, driving element of value is scarcity, and this simple maneuver will singlehandedly add a great deal of specialness to what has otherwise become ubiquitous, commercialized white noise.
Next: as Bill Clinton would say, it's absolutely imperative that Epcot get back in the future business. Mission: Space is certainly futuristic, and Test Track has some leanings in this direction, being dedicated to experimental cars and all, but it still feels like what was Future World's raison d'etre has become something of a wall decal plastered all over the front window. We need to see how regularly traveling in space will affect man, his societies, and his way of life – not just hop on a pretty nifty thrill ride. The Land needs to be about more than just soaring over random landscapes; Wonders of Life, for God's sake, needs to be about more than just being periodically utilized for a bunch of wine tasting.
With this said, though, we should still allow the park to evolve. We have already taken an analytic eye to what Universal has been up to with Universal Studios Florida (in short: it's all but abandoned the film-production-studio angle and has opted, instead, to feature direct – and traditional – themed attraction fare), and there's no reason that Disney can't be allowed to do the same – as long as it doesn't violate its fundamental tenets, of course (just as it'd be hard to imagine a SeaWorld-esque Antarctic land, replete with live penguins and polar bears, at USF). We're being consistent here, not ideologically dogmatic.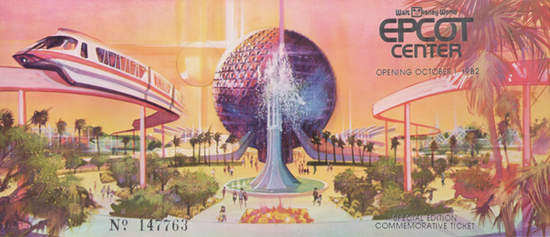 As mentioned repeatedly, the crown jewel in Epcot's lineup was Horizons (see Remembering Disney World's best attraction), and one of the many elements that made that attraction so compelling was its quick inventory of past futures that never quite came to be, from the 1890s to the 1950s. This cataloging and exploring of different realities expands Epcot's strict purview; why not do entire pavilions around this conceit? Sea Base Alpha can be an art deco paradise – not unlike the videogame BioShock's underwater retreat of Rapture – from the '30s as opposed to a genuine (and quickly dated) attempt at mapping out the immediate future. Spaceship Earth can explore, in one quick vignette, various communications technologies that were proposed or briefly experimented with but never fully adopted. Imagine walking through an entire section of the park – say, CommuniCore – that would show what a Nikola Tesla-designed city featuring wireless electricity for the past century would look like?
Epcot was always about possibilities – it's just that, before, these possibilities were exclusively funneled in only one direction. Disney can fix that and make it literally infinite, in all directions at all times, enabling Imagineers and Epcot's corporate sponsors an endless supply of intriguing, valid opportunities for rides, restaurants, and, even, cultural touchstones. Which is not to mention the dizzying potentialities this could impart on the Disney character zones. Why not roll them into the parallel reality fun and make the entire park fully consistent in a way that, say, Magic Kingdom never could?
One final note in this regard: if Disney took this ball and ran with it, they could be the first to do what no other theme park has been able to do thus far – feature multiple versions of the same attraction all throughout the park's 30 years (as well as guess as to what future iterations may look like). Think of Epcot, then, as a giant time machine, truly hopping all over man's – and Disney's – existence. And think of the profits the company can roll in by offering, say, the original version of Pirates of the Caribbean alongside the new, Johnny Depp-infused offering?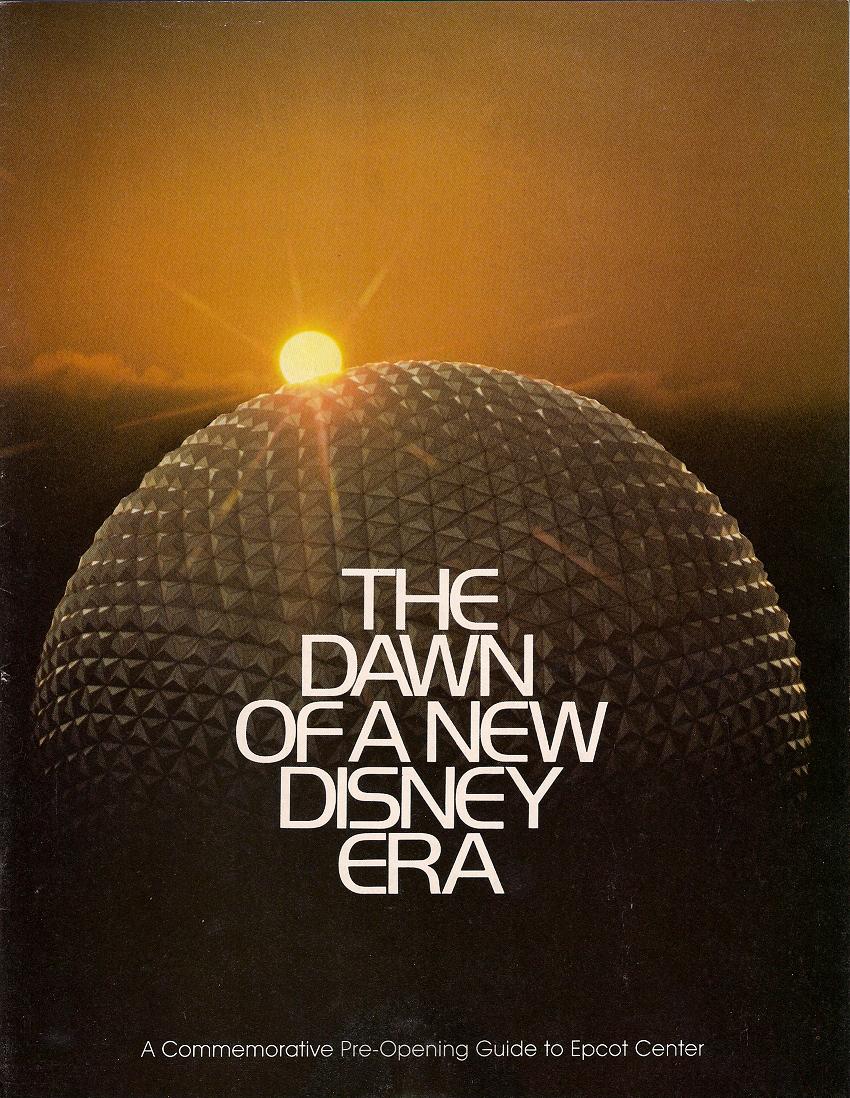 There are, of course, a great many possibilities and ramifications generated just from these four basic guidelines, but, once again, they're a simplified, simplifying starting point. They successfully – or so I hope – scour the past and kickstart the future; from this vantage point, in fact, the future's so bright, I gotta wear my ('80s) shades.
Do you think Disney will ever fix Epcot? Sound off in the comments below.
In the meantime, be sure to check out even more about Disney from the OI Blog Archive:
Top 5 secrets of Disney's Art of Animation resort
Planning a vacation to Orlando?
Want to skip all the work and just price out a vacation to Universal Orlando? We'll find the best deals for you – for free (seriously.) Learn more, or check out some of the current deals: