An Orlando vacation is pretty incredible in itself, but there's a way to take it to uncharted territory. With Orlando's ideal location in the middle of Florida (we don't call it Central Florida for nothing!), it is easy to get to one of the nearby cruise ports and head out to the high seas for adventure.
I have been on more cruises than I can count, and I am here to share my favorite tips for adding a cruise to your Orlando vacation. I have only ever cruised out of Port Canaveral, so keep in mind these tips are based on that experience.
#1 – Schedule your cruise after you've enjoyed the theme parks
Let's be honest: as much as I tell people not to exhaust themselves when touring Orlando's theme parks, you're still going to exude a ton of energy doing so.
Cruising can also be tiring if you try to do too much, but it really can be one of the most relaxing ways to vacation.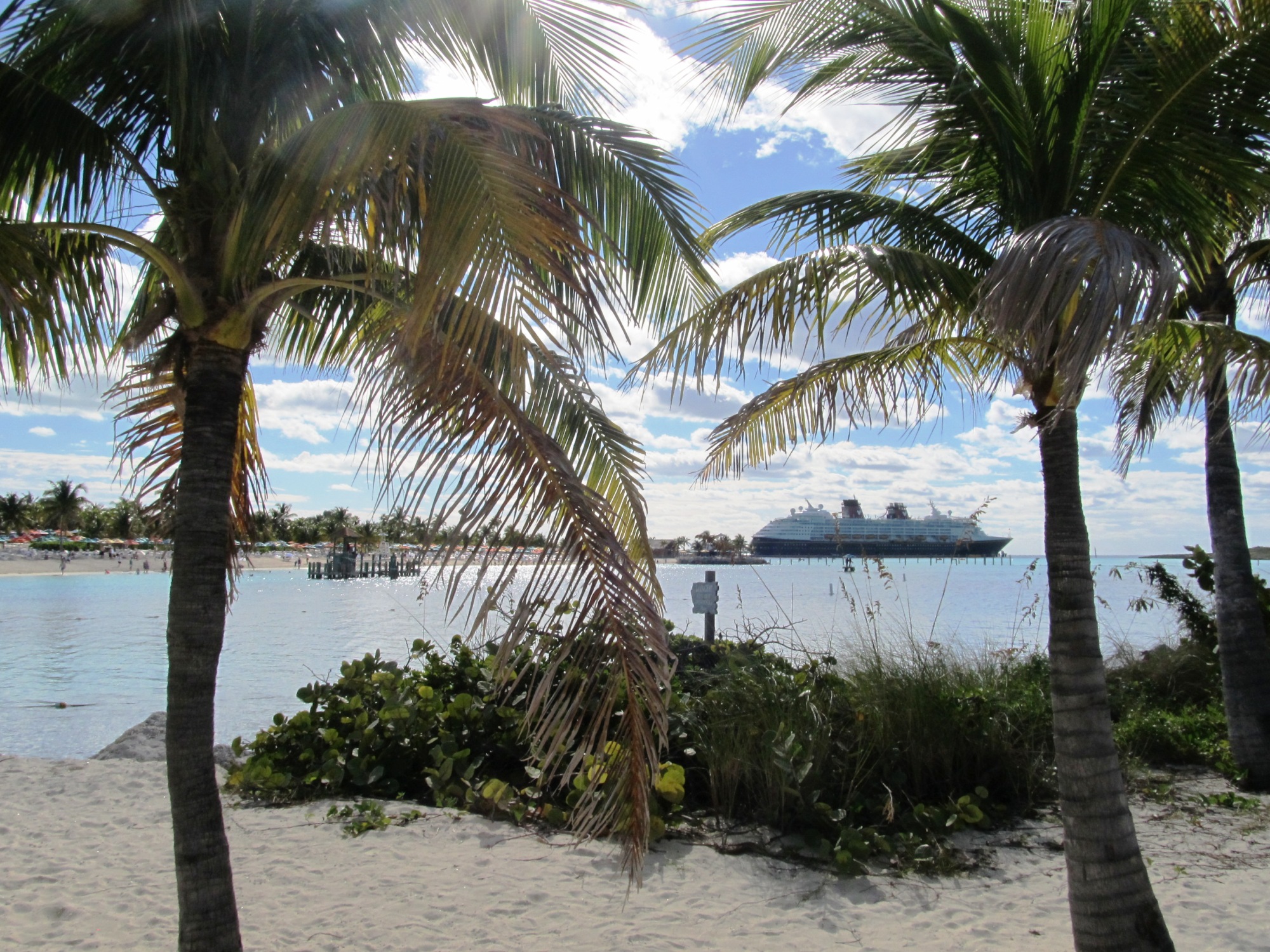 So start off your trip enjoying day after day in the theme parks, then use the cruise to relax and recover.
#2 – Pack for your entire vacation, cruise and all
Whatever hotel you choose in Orlando, if you are going to cruise during your vacation, choose a hotel with either a laundry facility or laundry service.
Check your cruise line's website for information about your itinerary. Are there any theme nights, such as Pirate Night aboard the Disney ships, that you'll want to dress for? Longer cruises sometimes have a dressy or formal night, and I encourage families to participate; it makes for very special memories. Keeping that – and all the extra airline fees for luggage – in mind, you're going to need to repeat a few outfits between your time in the theme parks and your cruise.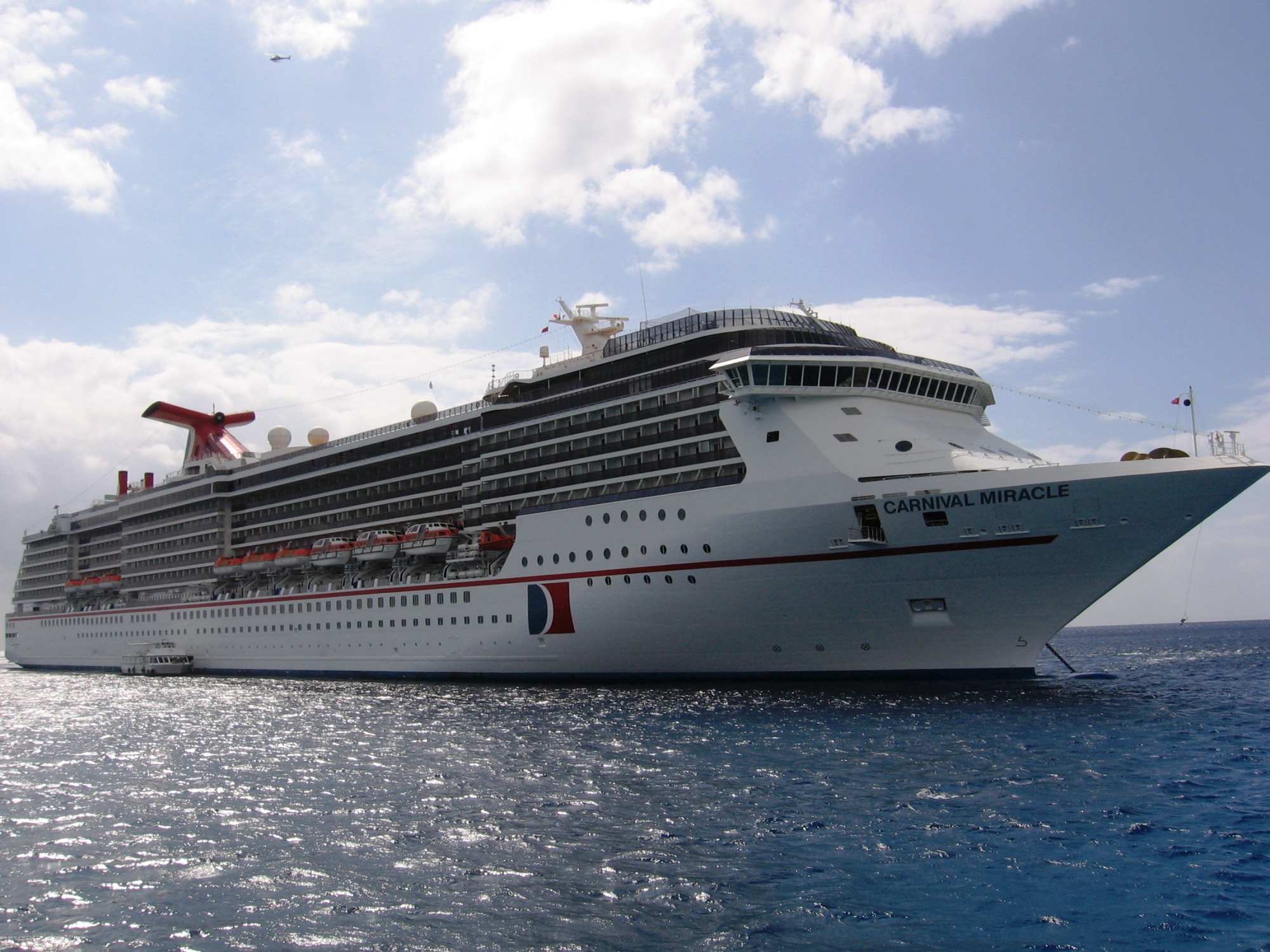 So take advantage of your hotel's laundry facilities and head to the ship with fresh and clean clothing.
#3 – Pack a day bag
What's a day bag, you ask? Well, it is like a carry-on bag where you keep any vital items you may need, like medication and toiletries.
Most cruise ships let you board around noon, but the staterooms are not usually ready until around 1:30pm, so there's no place to put your luggage if you elect to carry it with you rather than using the assistance of a porter (like a bellman).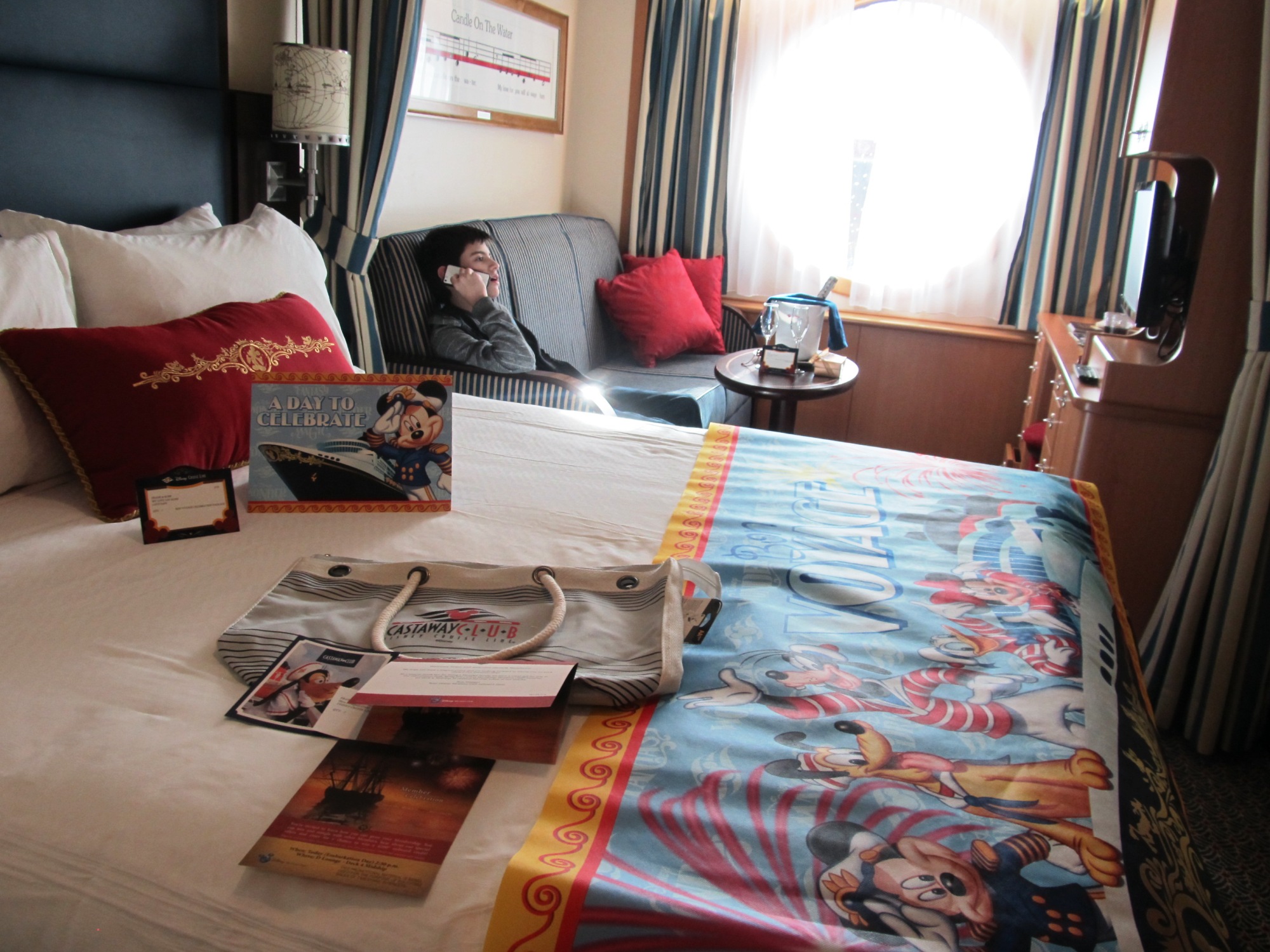 So if you get on the ship early and want to enjoy its pools, you'll need to have your swim wear and change of clothes ready in your day bag.
Personally, I prefer to get on board the ship right at 1:30pm, go straight to my stateroom, then grab lunch before the mandatory lifeboat drill.
<script async src="//pagead2.googlesyndication.com/pagead/js/adsbygoogle.js"></script>
#4 – Book a night at the beach near your port
I can't think of any major Florida cruise port that isn't near a nice beach community.
Cruising is very relaxing, but if you overdo it, you may not feel rested. And it is not fun to have to rush off the ship and worry about catching a flight that same day.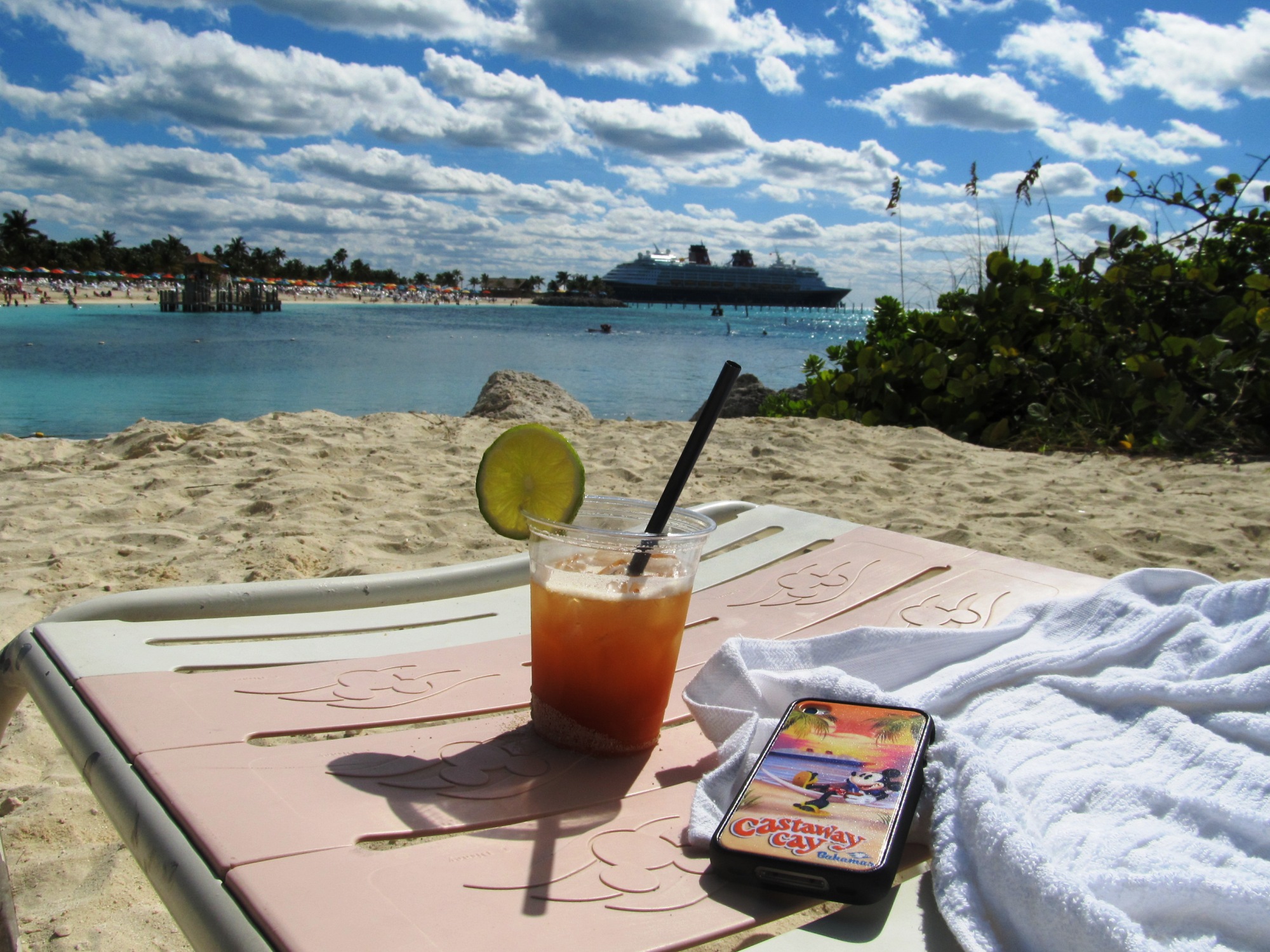 So if the beach is a novelty to you, then I recommend booking a night at the beach near your port for the night your cruise ends. This way, you can get off the ship, head to the beach, and end your Orlando-area vacation chilled and relaxed.
#5 – Rest well and hydrate the night before your cruise
If you select a cruise out of Port Canaveral, you're only an hour away from Orlando, so you won't have to deal with the typical travel-day fatigue. Just hop on the "Beach Line" (the 528 Toll Road), and it's practically a straight line. Yes, it is a toll road, but it will only cost you $3.50 (with a SunPass) or $4.25 (cash) each way, which is pretty much worth it just for the ease of the drive.
Plus, towards the end of your journey, you'll reach a bridge welcoming you to the sparkling ocean waters and an awesome view of the cruise ships waiting to welcome you at Port Canaveral.
But I digress.
You'll want to rest well so that you can fully enjoy your first night on the cruise. Plus, traveling of any kind can take its toll on you. While you're out in the parks, you should be keeping yourself hydrated.
However, it is even easier to get dehydrated on the cruise ships for a couple of reasons: the air is recirculated, you're catching some rays, and the food is usually pretty rich. And many adults like to indulge in the local elixirs while sailing.
#6 – Research your options for transportation to the port
If you have your own car – not a rental – then I recommend just driving on down. Yes, you will pay to park your car while you cruise, but lots of hotels near the ports will offer park-and-stay packages with discounted parking at the hotel if you book a night before or after the cruise, with transportation service to the port from the hotel, to boot.
Port Canaveral is the closest port to Orlando, so chances are you will chose a cruise from here. To park right next to your ship at Canaveral, the rates are: three days $60; four days $75; five days $90; and seven days $120.
There are some satellite parking lots, but I have never used one and, thus, cannot personally vouch for their convenience or security.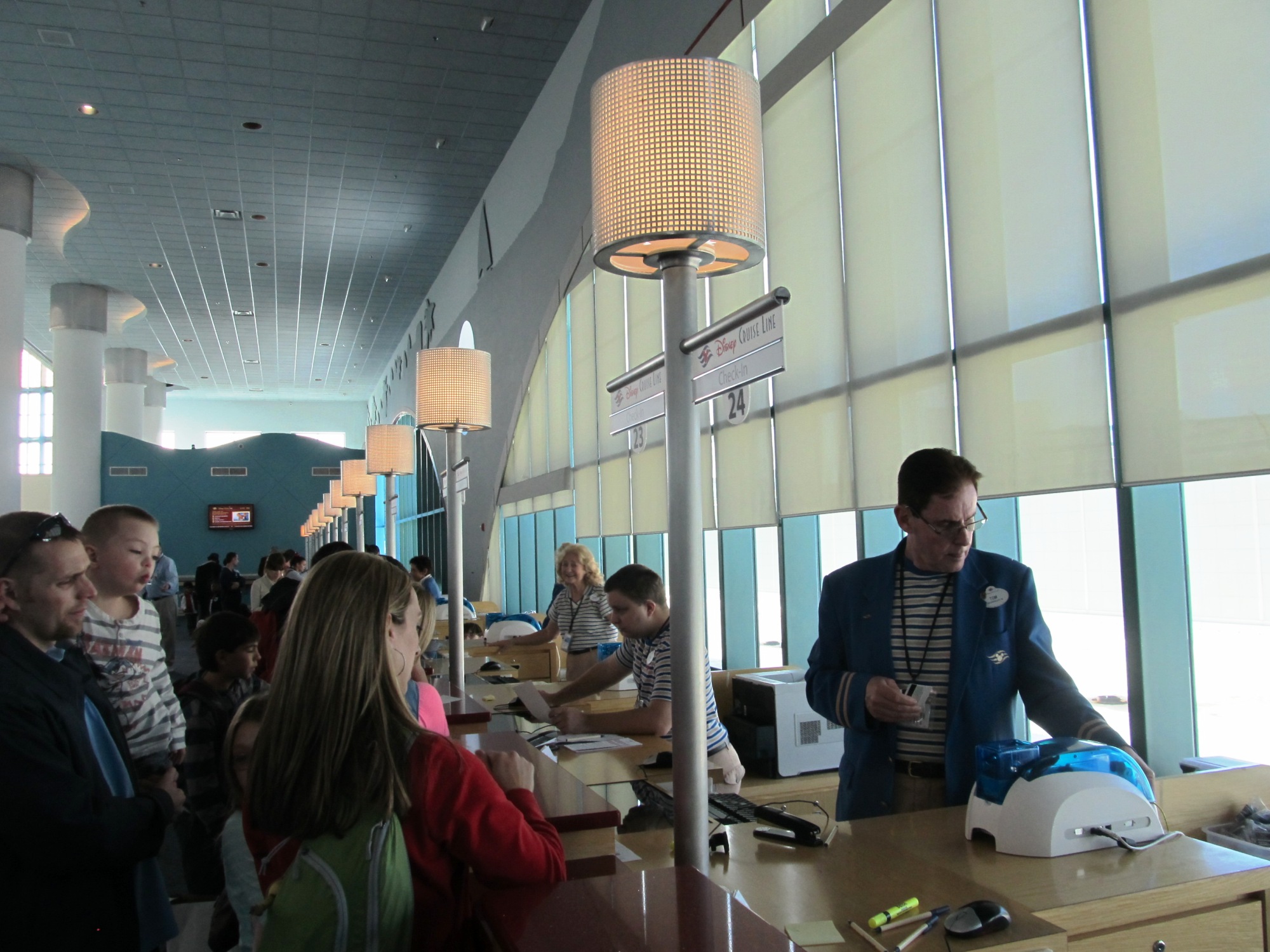 Disney Cruise Line offers transfers from the Walt Disney World resorts. This transfer service is $70 per person over the age of three roundtrip, or $35 one way.
There are other transportation vendors in the area that can get you to the port for less money, but I assure you, the voyage from Orlando to Canaveral or from Canaveral to Orlando is the more magical for using Disney's transfer service.
Wrapping it all up
Essentially, my recommended Orlando and cruise vacation itinerary looks like this: theme parks, then cruise, then one night at the beach before heading home.
If you are embarking on a Disney cruise, don't spend your time at the Disney theme parks worrying about getting character pictures and autographs – the character experiences on the Disney Cruise ships are more unique and plentiful.
Finally, don't overdo it during any part of your vacation; enjoy each moment and return home rested, rejuvenated, and full of unforgettable memories.
Have your own tips for cruising? Share them in the comments below.
Planning a vacation to Orlando?
Want to skip all the work and just price out a vacation to Universal Orlando? We'll find the best deals for you – for free (seriously.) Learn more, or check out some of the current deals: