As is well-known by now, The Wizarding World of Harry Potter redefined the way that theme park operators think about their food offerings and the way that guests view it as part of their get-away-from-reality vacations. No longer is the standard, boring fare of hamburgers and mac-'n-cheese the order of the day, served up in barely-themed cafeterias; now the dishes are lifted directly from their source material, and the buildings they are served in are just as detailed as any walk-through attraction.
The Three Broomsticks caught Disney off-guard and left it strangling to catch up, which it ultimately did with its New Fantasyland expansion two years later (and, more specifically, the split counter-/table-service Be Our Guest restaurant). Universal attempted to land a definitive counterpunch with both Springfield and Diagon Alley immediately afterward, but the additions mostly served to up the quota of exclusive gastronomical delights instead of addressing the infrastructure of the venues themselves (though, to be fair, The Leaky Cauldron's RFID-equipped candles, which allow team members to bring your food directly to your table, is more than a nod to the Beauty and the Beast eatery).
This has left Disney an opening to pounce on what has become the newest front in the theming wars: eating. And pounce it has, which will put Universal firmly on the defensive and will set the stage for the next round of innovation and one-upmanship.
And all of this can be found concentrated in one single venue: Satu'li Canteen, the sole restaurant in Animal Kingdom's upcoming Pandora: The World of Avatar expansion, which was just blown wide open by the company.
Introducing Mobile Order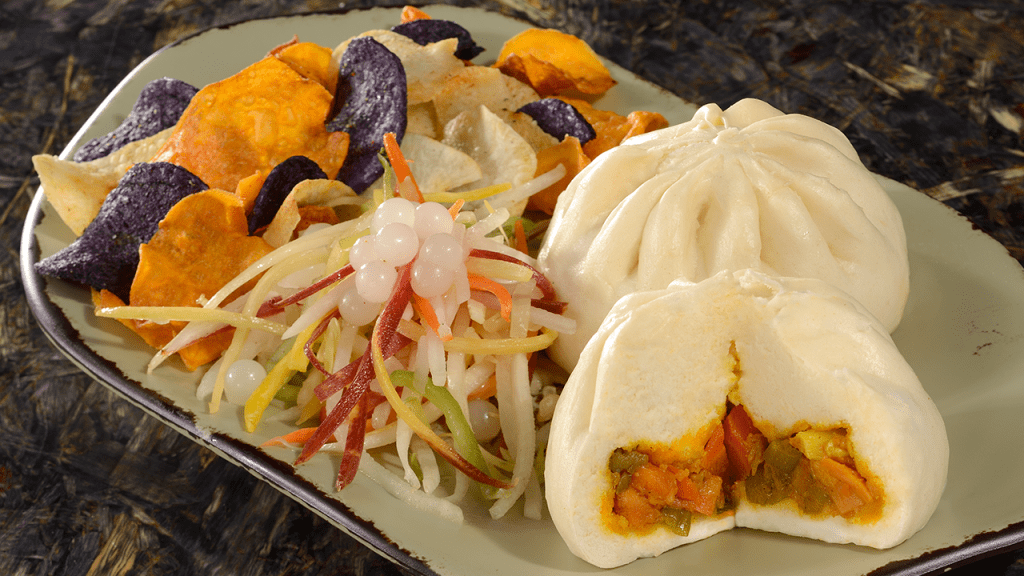 Let's start with the big news first, yes?
Universal has been making much noise about its Virtual Line system, in which guests will obtain return times for a whole slew of attractions, starting with Race through New York Starring Jimmy Fallon at Universal Studios Florida next month and then proceeding to every single ride at Volcano Bay, which opens in May – and this doesn't even take into consideration the extra steps that Fallon takes to remove the entire queue system, replacing it with a series of open, free-roaming waiting areas.
Disney is returning the favor, but applying it to the arena of food, hoping to alleviate the long lines and overall congestion that mars what would otherwise be an impeccable experience at the Wizarding venues. Mobile Order is a new system that will be made available through the company's My Disney Experience application (just as Virtual Line is accessible through Universal's own app); using it, users will be able to order their food – yes, including making modifications and customizations – and then pay for it. Once they arrive at Satu'li, they'll hit the "I'm here" button, which is the cooks' cue to start preparing your order; the app will then notify the patron that his meal is done, and he'll go to pick it up at a specially marked window, bypassing the standby line altogether.
Think of this as the Virtual Line equivalent of eating your Avatar food; while there is still a wait, it's not in a queue that's crammed full with other people, which then allows guests the option to explore the nearby vicinity (and, maybe, go purchase some new, exclusive souvenirs). What's even more intriguing is Disney's promise that other quick-service locations all across Walt Disney World Resort will start supporting Mobile Order by year's end.
It's hard to overstate the utility of such a system. Imagine arriving at Three Broomsticks, telling the kitchen staff you've arrived (electronically, of course, or maybe by using your interactive wand), and then either wandering the magical aisles of Honeydukes, picking up some dessert for after your meal, or putting your feet up at the Owlery across the street. No, it's not a perfect solution to a rather messy problem – foot traffic in Hogsmeade Village would sure to skyrocket, for example – but it very much fits with Universal's newly-made pledge to make waiting in line an extinct phenomenon.
Introducing fast casual to the Disney parks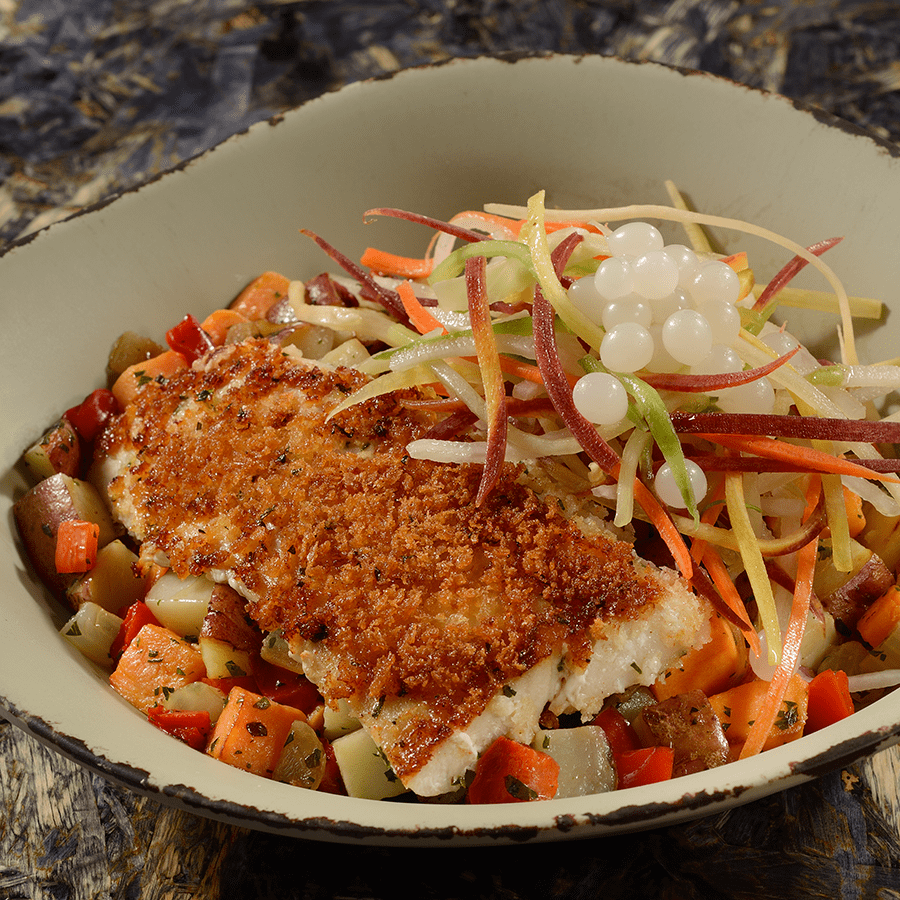 The fast food industry has taken a huge hit over the past 20 years, and most of that can be laid squarely at the feet of the ever-growing fast-casual market, which is still best exemplified by Chipotle: consumers enter, tailor their food to their individual tastes (no yucky cream cheese, please), and then pay, all still within wait times that are impossible to be had at a traditional, table-service restaurant. (It's such a hugely popular model, in fact, that McDonald's has been experimenting with the set-up for a little while now.)
The Canteen (open for lunch or dinner) will be the first Disney World location to adopt the fast-casual approach. Patrons order and customize their food exactly as if they were at the popular Mexican grille, starting with a base (quinoa and vegetable salad, red and sweet potato hash, mixed whole-grain rice, or romaine and kale salad) and then moving on to the main layer (wood-grilled chicken, slow-roasted beef, sustainable fish, or chili-spiced fried tofu) and the topping (charred onion chimichurri, black bean vinaigrette, or creamy herb dressing).
Prevalent here in these options, of course, is the other main component that has seen fast-casual's explosive success: the comparative health of the ingredients. Satu'li's offerings, in fact, read like a way-too-conscious effort to capitalize on healthy alternatives or "sustainable" products – which is by no means a misguided or unappreciated attempt. Particularly when compared to pizza and, even, yogurt, the Pandoran selection will seem positively otherworldly – no coincidence, surely.
Earlier today, we spoke about how the World of Avatar's culinary options are strained when compared to the Wizarding World's selections. Getting the full reveal on the land's menu does nothing to dispel this, but it does serve to underscore just how creatively Disney's Flavor Lab, working in conjunction with Walt Disney Imagineering, has endeavored to realize an entire cuisine that is completely off-camera. No, Pandora will offer no item that will draw guests into Avatar as Butterbeer, in all its many, splendid varieties, does for Harry Potter. The question now, though, is whether the systematic reimagining of the theme park eating experience will be enough to not only compensate for such a source-material lack, but also to, perhaps, make it irrelevant.
Oh, yeah – there's one more question to be asked, as well: what does Universal do to counter-counter-attack? Orlando Informer's sources tell us that the company is looking to make a big splash (excuse the expression) with Volcano Bay's culinary selection, which should be revealed sometime in the very near future. It'll be interesting to see if the TapuTapu wearable can be used for a Mobile Order-esque experience.
Let the theme park wars continue on, unabated.
–
Be sure to check out all the rest of Pandora's food offerings, as well. And then you can follow Orlando Informer on Facebook, Twitter, and Instagram for the latest news, tips, and more at Universal Orlando, Walt Disney World, and other Orlando attractions.