How do you celebrate the 30th anniversary of Halloween Horror Nights? Easy – you lean in heavily on the event's past and conjure up a massive retrospective haunted house.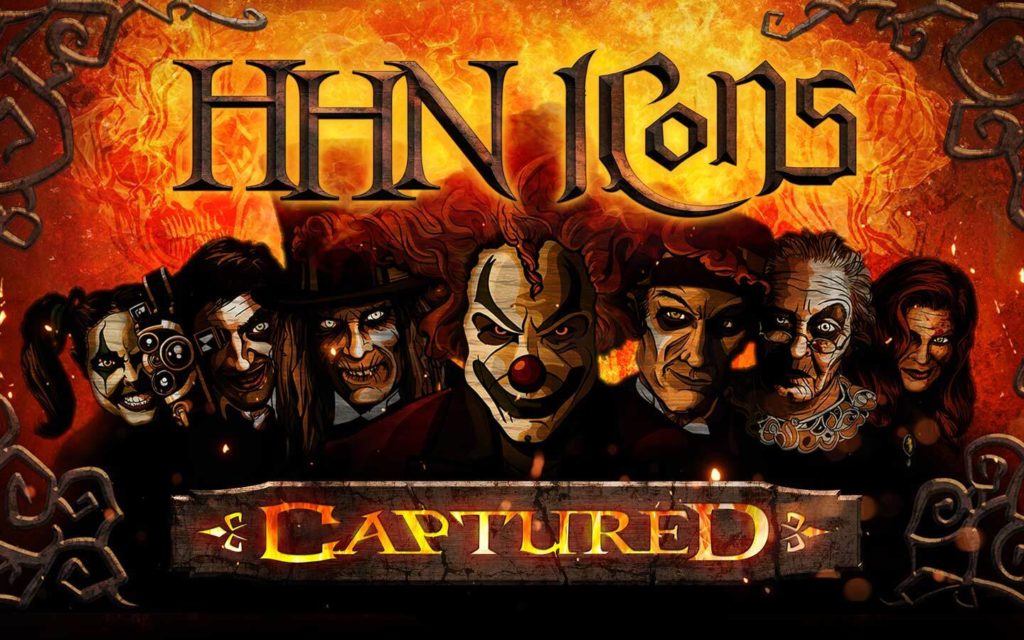 Your favorite Horror Nights Icons band together in one terrifying maze – The Caretaker, The Director, The Usher, The Storyteller, Jack the Clown, and Chance are all together in this all-new, original house. Guests will have to evade the terrors that pursue them, escaping such traps as The Storyteller's bed of nails and The Caretaker's mortuary.
Doing an anniversary haunt has itself been a time-honored tradition of Horror Nights, with three previous years having been headlined by such an experience: 2006 (which was dubbed Sweet 16), 2010 (Twenty Years of Fear), and 2015 (which, sadly, features no fancy subtitle). How, exactly, to pull off these celebratory houses was solidified in the last two of these instances, in which a great number of environments and characters from the previous years' mazes and scare zones were compiled together to fashion a sort of greatest-hits experience.
But, perhaps, the more interesting component of these two flagship haunted houses was the framing device that Universal had devised – the narrative that would draw guests into the scare-filled stroll down memory lane and which would itself borrow heavily from the event's history. For 2010's tribute experience, called Horror Nights: The Hallow'd Past, attendees entered the haunt under the guise of visiting the Halloween Horror Nights prop warehouse, seeing a collection of items from the annual event's first through 19th years. It's only when you reached the 2010 section that things went awry, and all the characters and creatures from years past came to life to suddenly torment you – topped off by none other than the icons themselves, those towering figures who have come to represent HHN and dominate its mythology over the decades (such as Jack the Clown and his deranged significant other, Chance). Meanwhile, the premise of 2015's Jack Presents: 25 Years of Monsters & Mayhem saw Jack the Clown himself preside over all the flashbacks to all the previous years in a carnival-style setting, releasing the "catalog of creatures in one maze," as Universal put it at the time.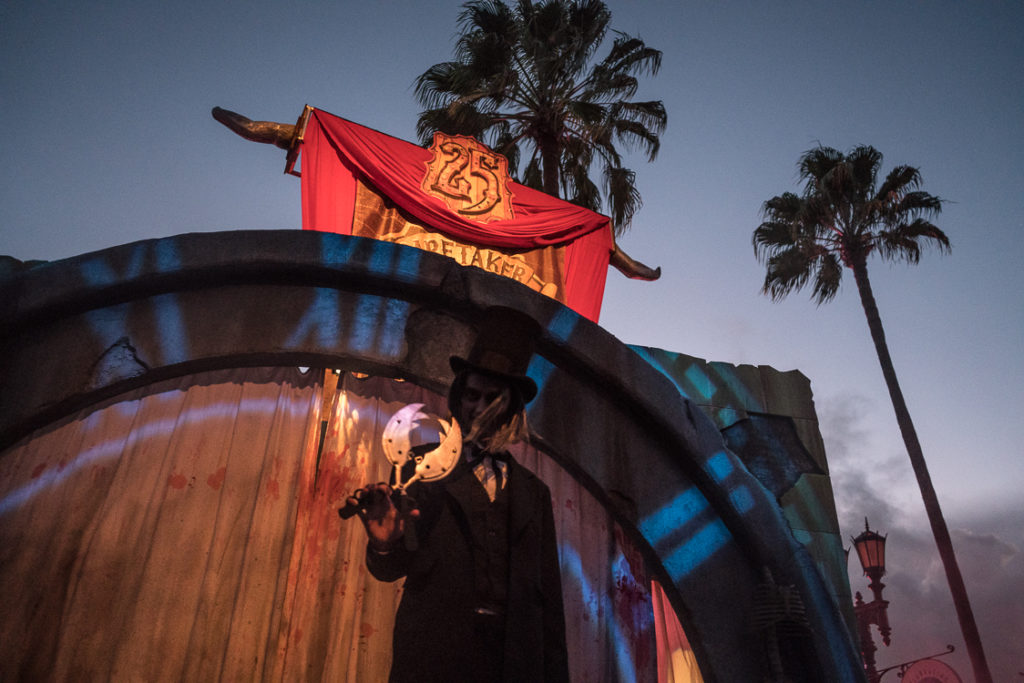 Working hand-in-bloody-glove with these haunted houses was sister scare zones that – you guessed it – also acted as nostalgia-filled tributes. Called HHN: 20 Years of Fear and Icons: HHN, respectively, the main draw was in seeing characters and creatures that you may have encountered years earlier, but the 2015 zone threw in one extra wrinkle: as its name might imply, four of the biggest icons were trotted out once again and given their own stages from which they periodically performed a type of mini-show – the Director, the Usher, the Caretaker, and the Storyteller would, at specific times throughout the night, murder one victim or another in his or her own trademark style. Universal itself summed up the experience that year as the reunion of "the eeriest icons and most cadaverous characters of the last 25 years of Halloween Horror Nights."
2006's event, meanwhile, took this nostalgic approach and put something of a different spin on it, extending the anniversary proceedings from just one haunted house and scare zone to, essentially, all of them. Each of Sweet 16's seven mazes was a revisitation of seven previous, "classic" ones, making them into either sequels or prequels (Dungeon of Terror: Retold, for example, was meant to be a follow-up to the very first HHN maze, Dungeon of Terror). And that year's four scare zones took the idea even further, specifically looping back to the houses and zones from two years previously, adding on their own extensions to those experiences. The sole exception here, however, was Horror Comes Home, which operated in the same exact way as the anniversary zones of 2010 and 2015 but with one extra flourish: four fires were lit at night, with a face of an icon contained in each, illuminating the red fog that drenched the familiar sights and sounds of the area.
HHN Icons: Captured will join Beetlejuice, The Haunting of Hill House, The Texas Chain Saw Massacre, and Universal Monsters: Bride of Frankenstein Lives! at Universal Orlando's Halloween Horror Nights, which runs for a record-breaking 42 select nights, from Friday, September 3 to Saturday, October 31.
---
Find out everything you ever wanted to know about HHN – plus more! – in our insider's guide. And then discuss it all with 150,000+ other Universal die-hard fans in our Orlando Informer Community on Facebook.
And be sure to follow Orlando Informer on Facebook, Twitter, and Instagram for the latest news, tips, and more at Universal Orlando, Walt Disney World, and other Orlando attractions.