Yes, yes – amazing rides, such as Harry Potter and the Forbidden Journey, and other engrossing attractions, like Tales of Beedle the Bard, make up the vast bulk of The Wizarding World of Harry Potter's experiences (and generate most of tourists' excitement). However, it's been in another realm entirely that Universal has applied the most consistent amount of attention to keep its already-legendary theme-park lands fresh and engaging: food.
Butterbeer has been the main vehicle for expansion here, which is completely unsurprising, given the original drink's instant and immense popularity (Universal sold one million servings within the first six months of the Wizarding World's opening in Orlando alone – and now it has sister locations in Japan and Hollywood to expand the liquid empire's reach). A remarkable four further Butterbeer permutations have been added to the original cold and frozen varieties: ice cream (introduced in 2014 with the debut of Diagon Alley), fudge (2015), potted cream (2016), and the hot version of the drink (2014), which is still only available seasonally.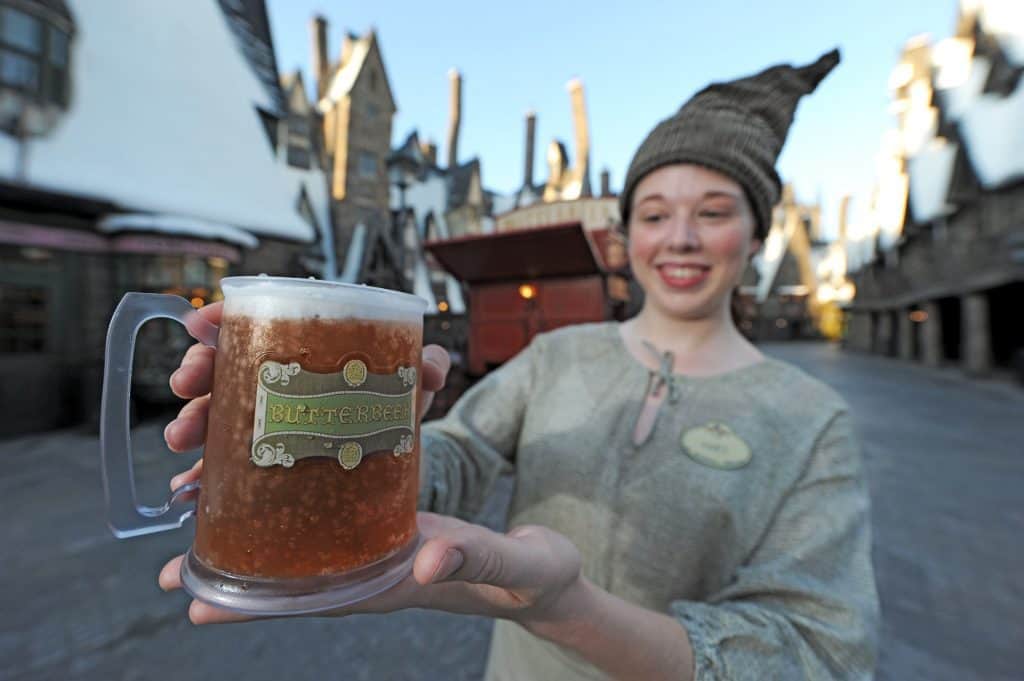 But if there's a second-place contender for most-tweaked gastronomical offering, it would have to be chocolate frogs, one of the two most recognizable sweets from the Harry Potter mythos. While neither the candy itself nor the incredible packaging it comes in has been altered since its introduction all the way back in June 2010, what has seen updating is the selection of the Famous Witches and Wizards Cards that it comes with. The original set of five trading cards included the most famous wizard of them all, Albus Dumbledore, and the four founders of Hogwarts School of Witchcraft and Wizardry: Godric Gryffindor, Rowena Ravenclaw, Helga Hufflepuff, and Salazar Slytherin (fun fact: Universal's recreation of Hogsmeade represented the first time that fans could actually see [and hear] these characters, thanks to their inclusion as talking portraits in Forbidden Journey's queue).
Since then, Universal has only added one further card to the collection – the duplicitous Gilderoy Lockart, who was initially introduced as one of the exclusive pieces of merchandise at this past year's Celebration of Harry Potter but has since passed into regular circulation in the lands' gift shops. Now, however, this state of affairs is going to change, as Universal has just today announced that the character of Hengist of Woodcroft will be added to the mix. The medieval wizard may be something of a head-scratcher for you – after all, his is a name that only pops up a scant handful of times across all seven books – so allow us, then, to help fill in the magical blanks.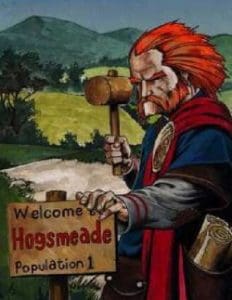 Hengist was born sometime in the 10th century in Woodcroft, Gloucestershire. After attending Hogwarts (where he was sorted into House Hufflepuff, in case you're curious), he was driven from his home by a mob of persecution-happy Muggles; that forced him to create a new place of residence, one which eventually became an entire village that ultimately went by the name of Hogsmeade (reportedly, his new house was specifically The Three Broomsticks). In Harry Potter and the Sorcerer's Stone, Hengist is one of the very first trading cards that Harry gets – now, fans eager to retrace the Boy Wizard's footsteps can add one more recreated scene to the pile (they can even eat their frogs on the Hogwarts Express!).
In the books, it's established that there are at least 101 Famous Witches and Wizards Cards floating around out there, which means that there's more than enough material left for Universal to realize in real-world form for years to come, even if the company only issued one new card a month. In this way, chocolate frogs could move to the sweets forefront of the Wizarding World, offering guests yet another reason to come back each and every year to one of the most magical places on Earth (sorry, Magic Kingdom).
You can peruse the full trading-card list over at the Harry Potter Wiki, if you so desire. Personally, our galleons are on the one and only Gringott, the goblin who founded Gringotts Wizarding Bank, being one of the next candidates for inclusion at Universal's Wizarding World (since it would serve as another crossover with yet another attraction, this time being Harry Potter and the Escape from Gringotts, but of course) – though we're also hoping for Bertie Bott, the creator of the Every-Flavor Bean, to make his lenticular appearance sooner or later, as well. You can offer your own best bets in the comments below or, even better, over on our Facebook community.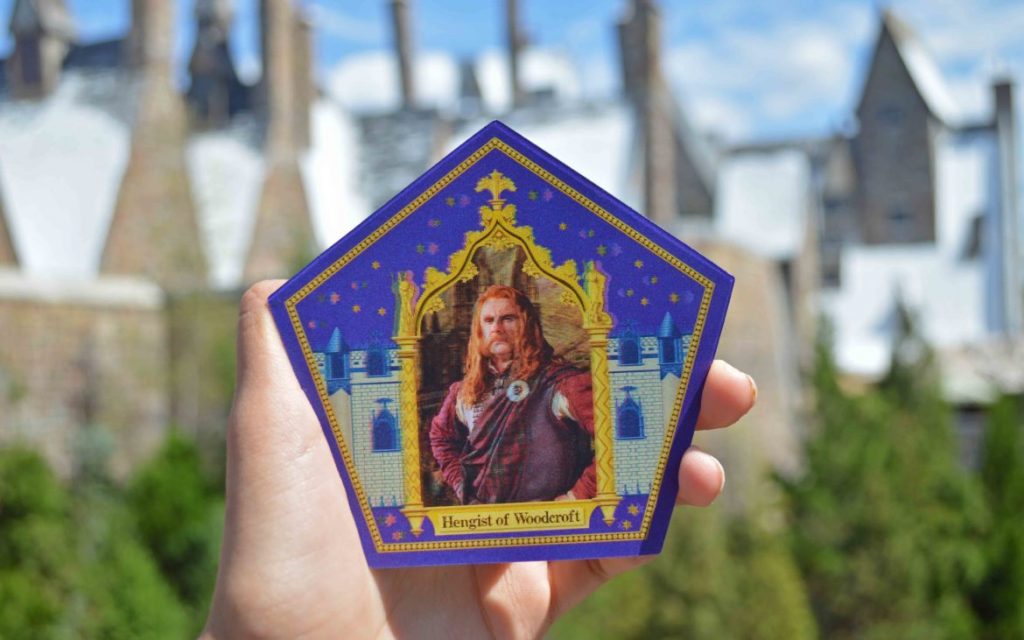 In the meantime, if you wanted a guaranteed way to get all four Hogwarts founders' cards, you can hit up Universal's online store (sadly, Dumbledore and Lockhart are only available by pick-of-the-draw).
The chocolate frog boxes that Hengist of Woodcroft's cards will be in are specially marked, at least for a short period of time, just as Gilderoy Lockharts's were initially. They go on sale starting tomorrow.
–
Want a complete rundown of what sweets you can buy in the Wizarding World? Be sure to see our complete merchandise guide for both Hogsmeade and Diagon Alley.
And for even more on Harry's wondrous world, follow Orlando Informer on Facebook, Twitter, and Instagram.