How do you celebrate the 30th anniversary of Halloween Horror Nights? Easy – you name-drop one of the most critically acclaimed horror properties of recent times. Universal Studios announced that The Haunting of Hill House will be an all-new, featured maze at Halloween Horror Nights at both Universal Studios Orlando and Universal Studios Hollywood.
The Haunting of Hill House was a short book published in 1959 to instant success and abiding acclaim (including, eventually, by Stephen King himself, who has called it one of the most important horror novels of the 20th century). The fifth of six books that Shirley Jackson penned, it cemented her status as a major literary mover and shaker during the '50s and '60s – even if she's since lost her status as a household name, which is, sadly, a common occurrence in the world of print fiction – and has proven to have a long shelf life in the world of adaptions: it has been translated into film twice (in 1963 and '99, both under the name of The Haunting), two stage plays ('64 and '15), and, even, an audiodrama ('97).
But it is its television adaptation that has given Jackson's most famous novel its current cultural cache. Filmmaker Mike Flanagan, who was the writer and director of Doctor Sleep (see how the King references keep on coming?), developed The Haunting of Hill House for Netflix in October 2018, using the source material as a jumping-off point and greatly expanding the narrative to fill a 10-episode run. This version centers around the Crain family and jumps primarily between the years 1992 and 2018, showing how the house-flipping parents move into the haunted Hill House with their five children and how the trauma that was inflicted upon them there then carries forward for the remainder of their lives, with a combination of spirits and hallucinations that won't leave them be. Although largely reworked from Jackson's conceptualization, there are still a number of similarities and parallels, and there is, underneath it all, a huge focus on character development, familial relationships, and – especially towards the end – some playing around with the plane of existence that we humans find ourselves trapped in.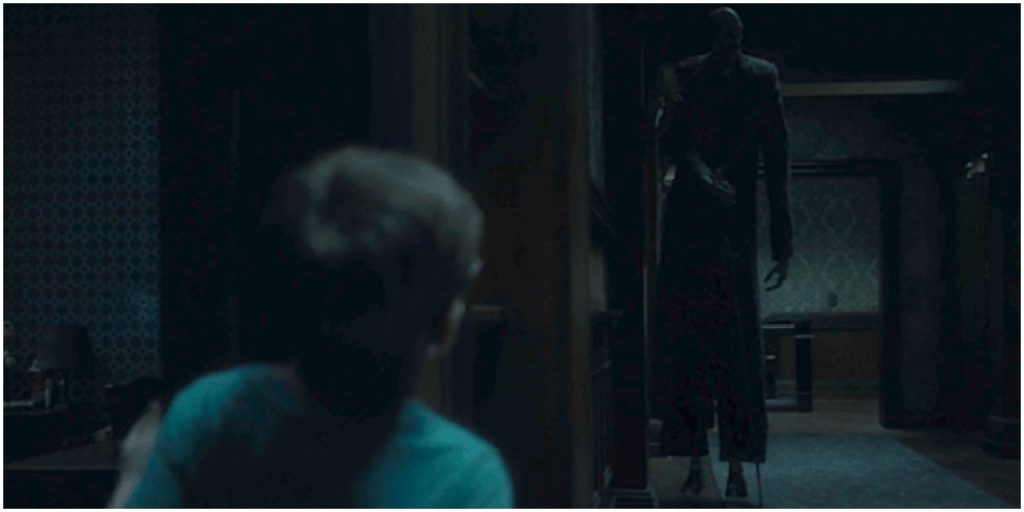 While the TV show is light on jump scares, there are still several suspenseful elements or sequences that can more than translate well to the haunted-house format. Universal Orlando has confirmed that the so-called Tall Man (who really is some eight feet tall) will make an appearance, perhaps stalking six-year-old Luke by floating down the hallway. The Ghost in the Basement (the zombie-esque creature who menacingly crawls out from behind some Prohibition-era barrels) and The Bent-Neck Lady will also be featured in the house. Sure-fire scares could come in the form of suddenly-shattering windows (from a massive "hail" storm) or the absolutely mammoth amount of hidden ghosts spread throughout each and every episode. Some spirit or another lurks in the background of most camera shots (sometimes right out in plain sight, when two characters are having an otherwise-normal conversation), which would make for a fun throughline in the maze – as a great Easter egg hunt for repeat visits, if nothing else. As guests go through the house, they can expect to continuously see a mysterious red door that can't be opened. Fans of the show know what that means. And, finally, Hill House's underlying sense of dread that continues to build throughout its 10 installments, while perhaps difficult to achieve in a haunt, could be the atmospheric cherry on top of the Horror Nights experience.
The Netflix series went on to cement its phenomenon status with a follow-up season, called The Haunting of Bly Manor, in October 2020, recasting several of the actors from the initial outing in a story that was similarly based on another influential horror tale, this time the 1898 novella The Turn of the Screw. Flanagan has stated that there are no plans for a third production at the moment, though many are hoping this is only a temporary situation and that the anthology can continue to grace the streaming platform at some point in the future.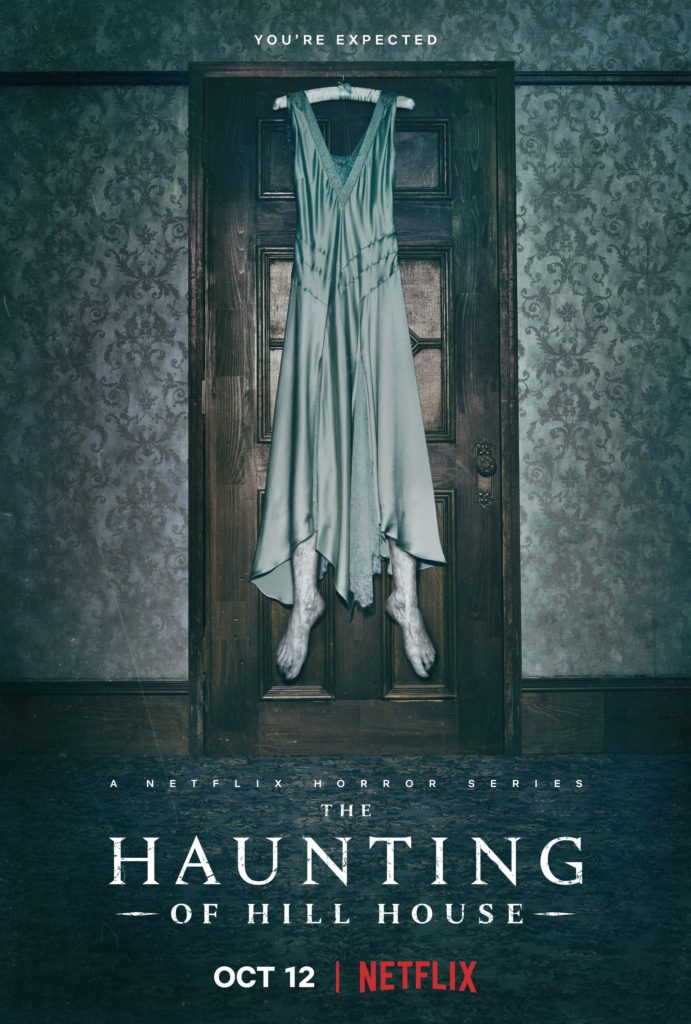 HHN fans will also want to be on the look out for Hill House-specific merchandise. There will, at the very least, be a t-shirt for you to remember your experience by. Still need even more reasons for Hill House to make its HHN debut? We have three additional ones, which we initially discussed all the way back in October 2018, when the TV show first premiered. You can find that article here.
The Haunting of Hill House will join Beetlejuice at Universal Orlando's Halloween Horror Nights, which runs for a record-breaking 42 select nights, from Friday, September 3 to Saturday, October 31. Tickets are on sale now!
---
Find out everything you ever wanted to know about HHN – plus more! – in our insider's guide. And then discuss it all with 130,000+ other Universal die-hard fans in our Orlando Informer Community on Facebook.
And be sure to follow Orlando Informer on Facebook, Twitter, and Instagram for the latest news, tips, and rumors at Universal Orlando, Walt Disney World, and other Orlando attractions.