UPDATE (1:08 pm 10.04.17): the second wave of HHN 2017 merchandise has arrived, including items from this year's haunted houses. See below for pictures and more info.

When Williams of Hollywood quietly opened in November 2015, offering a smorgasbord of former theme-park props and vintage movie memorabilia, fans instantly fell in love. From perusing pieces of old attractions like Beetlejuice's Graveyard Revue to lovingly flipping through Back to the Future film posters ("Enhancement under the Sea" all the way!), guests were able to relive their childhoods in tangible, collectible form (something which Orlando Informer's editor-in-chief, Taylor Strickland, managed to do when he purchased one of only a few fiberglass cows that were flown about and featured in the queue of Twister: Ride It Out).
Today, the prop shop is trying out something new, something which just might increase its theme-park street cred even more.
Williams of Hollywood has always had a strong vein of Halloween Horror Nights supplies, partially because of the rather devoted nature of the event's fanbase and partially because of how temporary each and every Horror Nights is; each year brings an entirely new roster of attractions, providing for a steady flow of merchandise – signage from the various bars, molds that were used to create the scareactors' masks, and, of course, props from the various haunted houses and scare zones.
But for 2017, Universal will be providing brand-new, custom-made merchandise to Williams, items crafted exclusively for the Universal Studios Florida store. Today saw the release of a Jack the Clown bust, allowing a never-before-seen rendition of the character who has become the face of the 27-year-old event to be taken home with fans. Only two have arrived thus far – the prototypes that were used to make all the others of the limited run – and both had already been sold within the first few hours, even with a price tag of $500. (How do we know? Easy – we bought one! James Keaton, the actor who originally portrayed the role of Jack, purchased the other.)
I think I'll take him home with me! #HHN27 #JackTheClown pic.twitter.com/Dm4ThNRhtL

— Keastuntacular (@Mrfurious32821) September 28, 2017
New Jack sculpture from the prop shop! #HHN27 https://t.co/XCoPYrXpLu pic.twitter.com/UsrMF1nJdK

— Taylor Strickland (@WTStrick) September 28, 2017
But worry not, Horror Nights devotees – the main shipment will be landing on store shelves sometime soon, and we were led to believe that it'll contain several different-colored Jacks. The pricing may also change, since the forthcoming sculptures will be created with different materials. Even better, a whole palate of follow-up busts will be right behind them, many of which are taken specifically from this year's lineup: zombies from Dead Waters, the "Robed Summoner Demon Head" from The Fallen, and vampire and scarecrow heads from Hive and Scarecrow: The Reaping, respectively.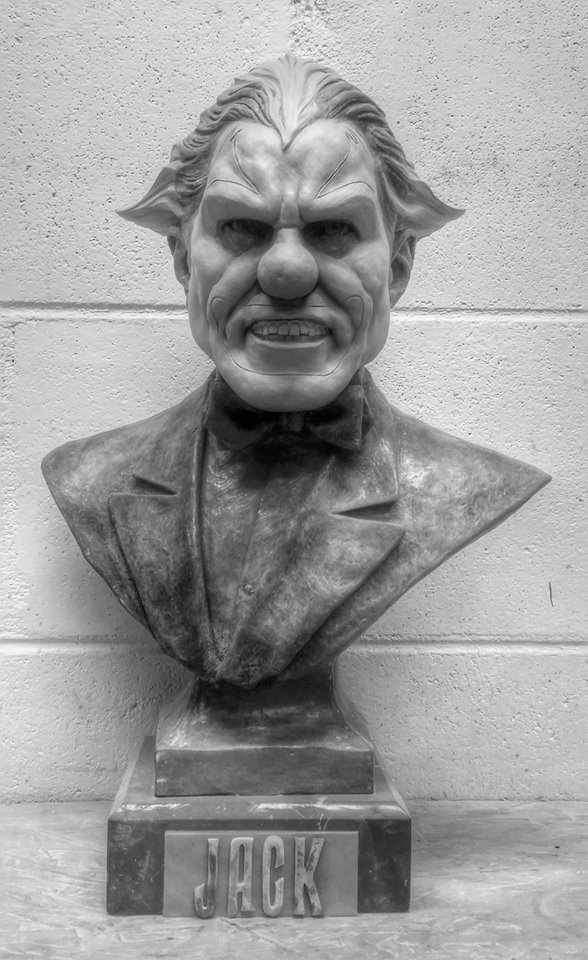 This is an incredible way for fans to take a piece of Halloween Horror Nights home with them, something which many an attendee has wistfully wished for while shuffling through the event's many meticulously-detailed haunts – for all those who can afford the steep price tags, that is. And especially considering that this is a version of Jack that has been labeled as "Gentleman Jack" in the HHN fan community – a take on the character that was rumored to have been considered for a particular storyline in 2015 – we should expect all the follow-up items to sell out just as quickly as this initial batch.
But perhaps even more exciting is the door this opens for the future. It's obvious that when, say, Terminator 2 3D: Battle across Time closes down early next month, various bits and pieces from the long-lived attraction will find their way into the store – but what if custom-made Mario statues or Pokemon art prints also pop up to commemorate the soon-to-arrive Super Nintendo World? Or, what's more, what if those attractions that never were similarly manage to land in Williams? As cool as a never-used concept for Jack the Clown is, it pales in comparison to Universal's Royal Egyptian Resort or Sylvester McMonkey McBean's Very Unusual Driving Machine, to name just a few.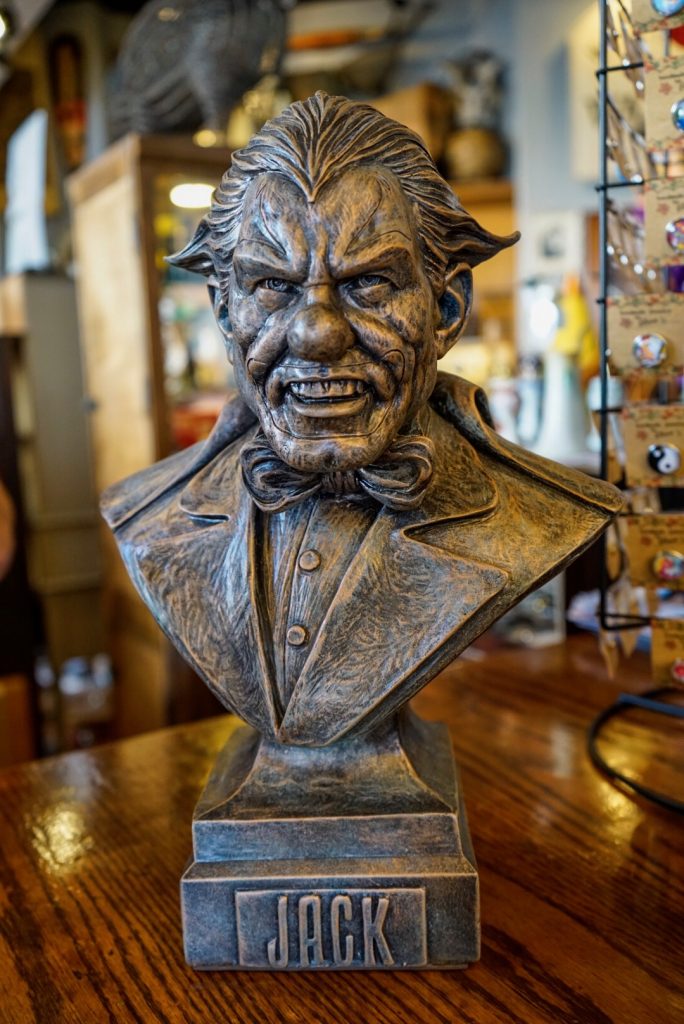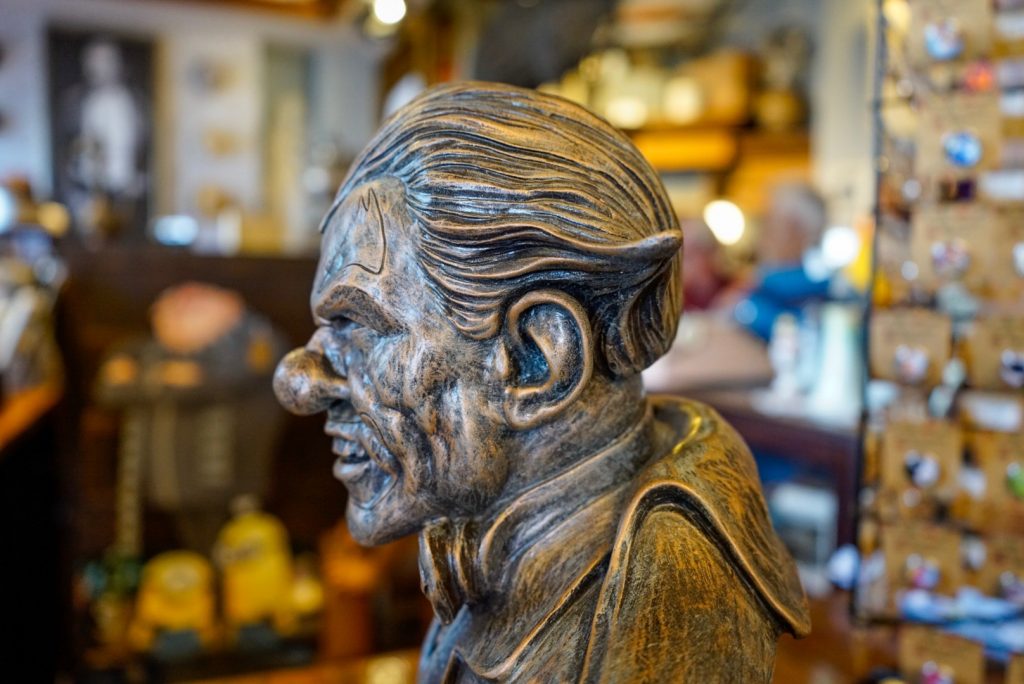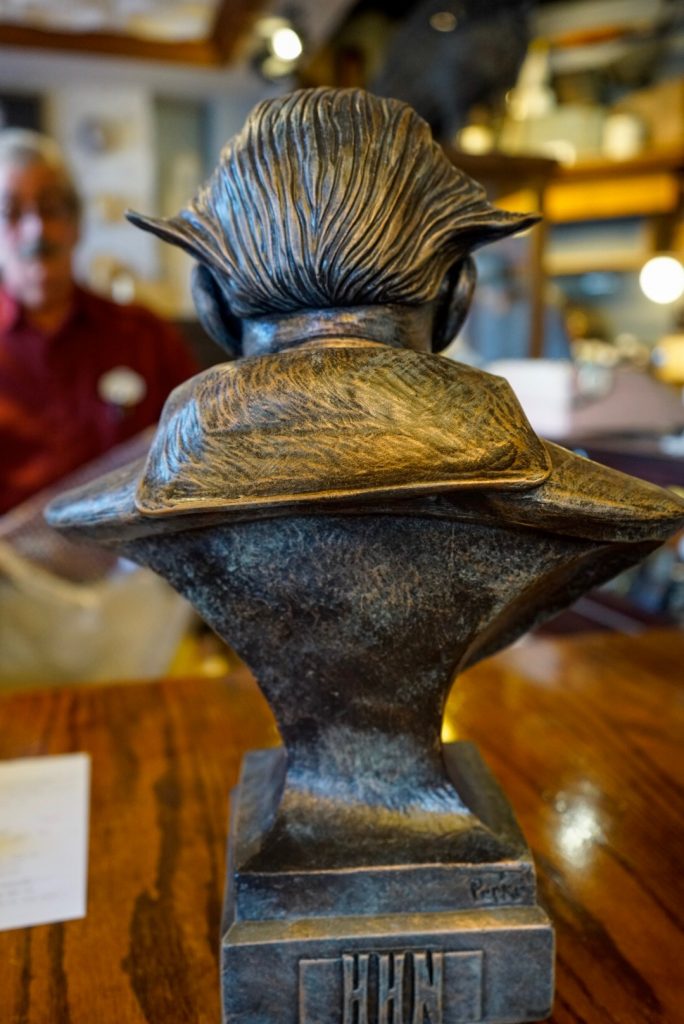 UPDATE: here is the second wave of HHN 2017 items, which are in the midst of arriving now: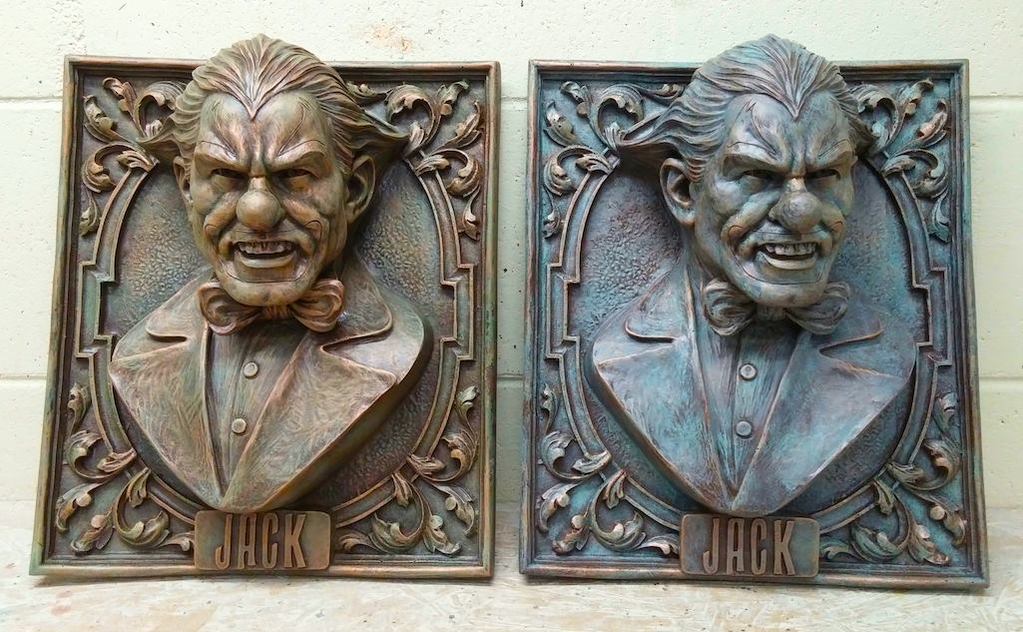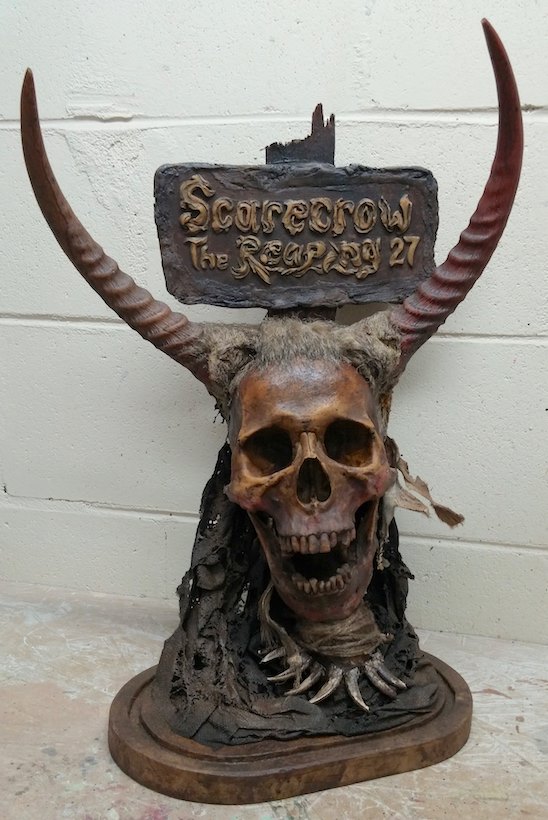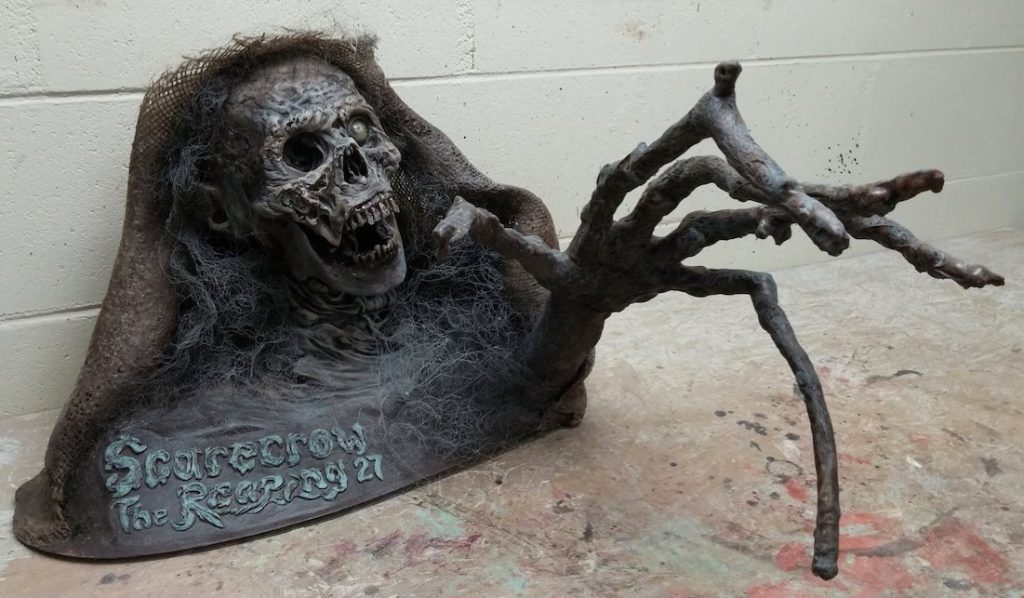 –
Find out everything there is to know about HHN 2017 in our complete insider's guide.
And be sure to follow Orlando Informer on Facebook, Twitter, and Instagram for even more on Halloween Horror Nights.