Here's the Orlando theme park news you need to know for the week of July 19.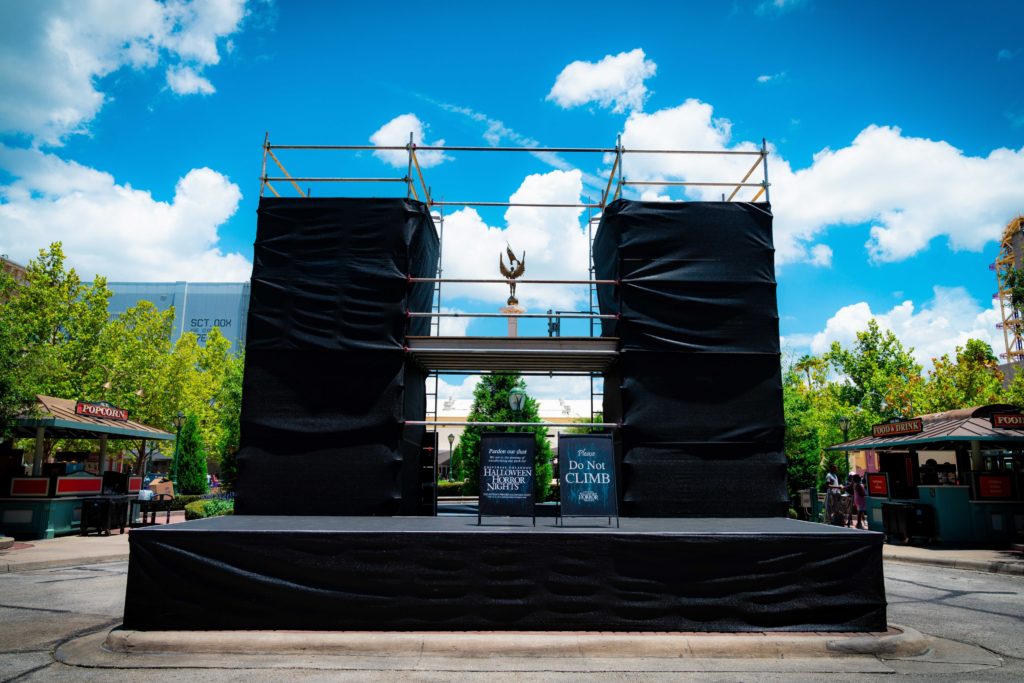 1. The countdown to Halloween (and Halloween Horror Nights) is on!
We are officially fewer than 100 days out from Halloween. Universal Orlando Resort has been busy preparing for the 30th anniversary of their premier Halloween event. Various scaffoldings and stage set-ups were installed throughout the park this week, growing more excitement for Halloween Horror Nights despite our first week in a while with no house announcement. Beetlejuice shirts were also re-released at Five and Dime and are available for purchase. Universal Orlando's Halloween Horror Nights will run for a record-breaking 42 select nights, from Friday, September 3 to Saturday, October 31. Don't miss out!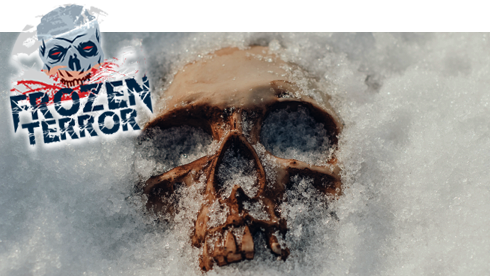 2. Howl-O-Scream has some chilly updates
SeaWorld Orlando released several Howl-O-Scream elements this week. Here's a brief overview of each one:
New haunted house: BENEATH THE ICE. A research facility was lost in the wilderness above the Arctic Circle. Guests are on a rescue expedition, but will things go as planned?
New roaming haunt: FROZEN TERROR. Even if you feel safe away from the frozen research facility, something lingers in the atmosphere. The Arctic has changed, and you'll have to escape the clutches of the frozen undead.
New themed bar experience: TORMENTED. In the last of the frozen installations, guests can seek shelter from the horrors around them in this themed bar experience.
New show: MONSTER STOMP. Far from the frozen tundra, this show transports guests back in time to Victoria-era London. Who is there to steal the show? Jack the Ripper himself. Join in the singing and dancing to this unconventional rock show.
Join in on the haunts this fall starting September 10 – we'll have tickets available from Orlando Informer soon!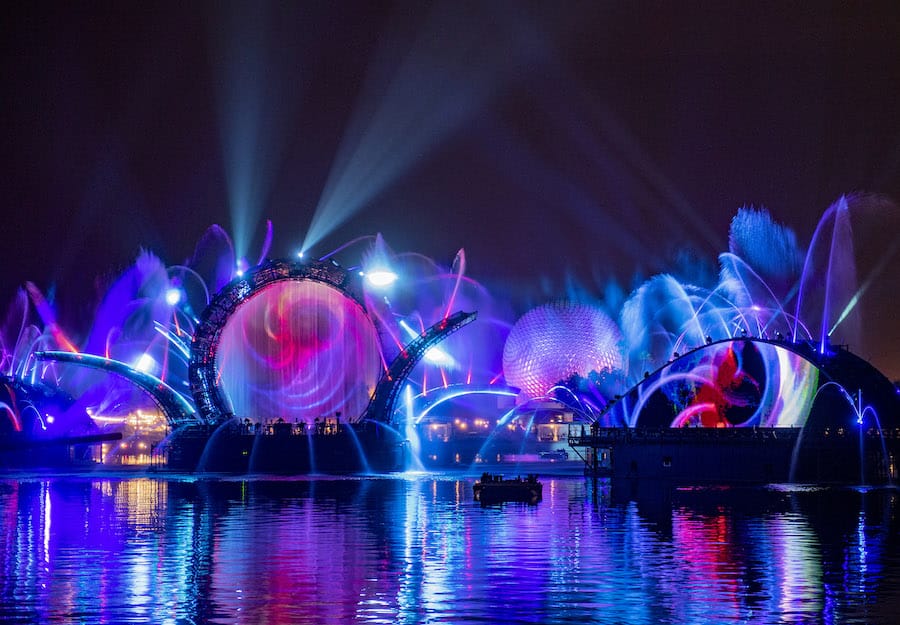 3. Dreams really do come true: Disney attractions reopening
A number of Walt Disney World attractions are set to return or reopen, and you can now mark your calendars! These announcements give every indication that the parks are gearing up for the 50th Anniversary celebrations. Here's a recap of what's been confirmed:
August 1 – "Wonderful World of Animation" show returns at Hollywood Studios
August 8 – Monsters, Inc. Laugh Floor reopens at Magic Kingdom
August 15 – "Beauty and the Beast – Live on Stage" show returns at Hollywood Studios
August 21 – Turtle Talk with Crush at EPCOT returns
September 28 – "EPCOT Forever" nighttime spectacular will show for the last time at EPCOT
September 29 – "Happily Ever After" nighttime spectacular will show for the last time at Magic Kingdom
The nighttime shows will end at the conclusion of September to make way for the 50th Anniversary nighttime spectaculars debuting on October 1. Guests can enjoy "Disney Enchantment" at Magic Kingdom, or "Harmonious" at EPCOT. Read about both special shows here.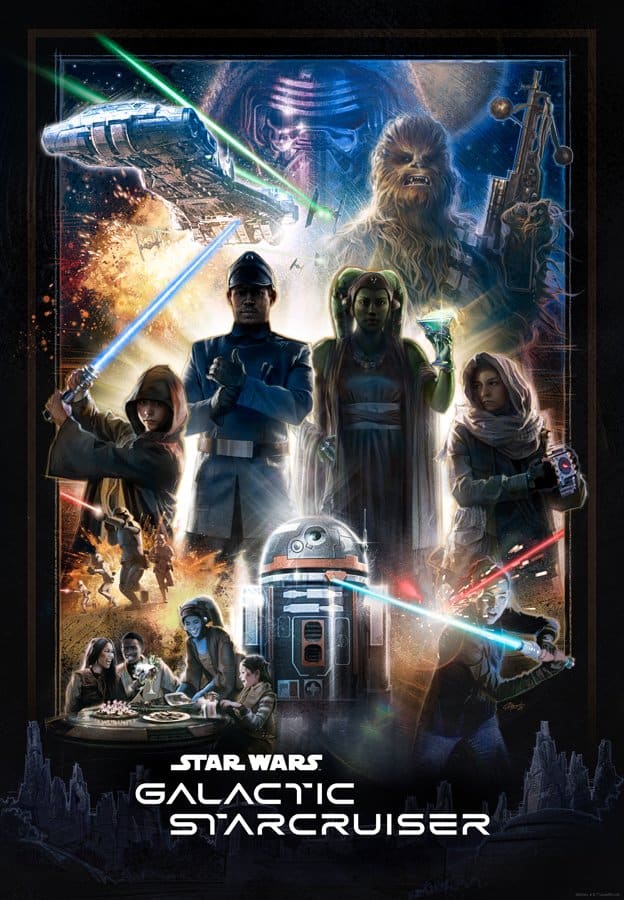 4. A short time away in a galaxy relatively close to here…
Walt Disney World released a poster for Star Wars: Galactic Starcruiser, their Star Wars luxury hotel set to open in 2022. This impressive, two-night stay is a one-of-a kind experience and promises complete immersion for guests. Although anticipation for the hotel has been building as much as the structure itself has, the details have been relatively under wraps. Disney promised to give an in-depth public discussion about the hotel soon. The experience will surely expand on the already-immersive Star Wars: Galaxy's Edge. Read all about that here.
That's it for this week's news. See you at the parks!