The lore of Universal Orlando Resort's Halloween Horror Nights is an extensive book to open. Within its lengthy scrolls are dreadful tales, lovingly conjured by the park's creative team, that have been brewed and told over the course of three decades. In this time, Universal has given us several original icons and a deeply woven mainstream mythos that connects each of their stories. As beloved as the famous legends are, there's one charming gourd who made his way into Halloween Horror Nights history after finding swift popularity in the most spontaneous fashion – a growth of which may or may not have been a wicked one. I'm talking, of course, about Lil' Boo.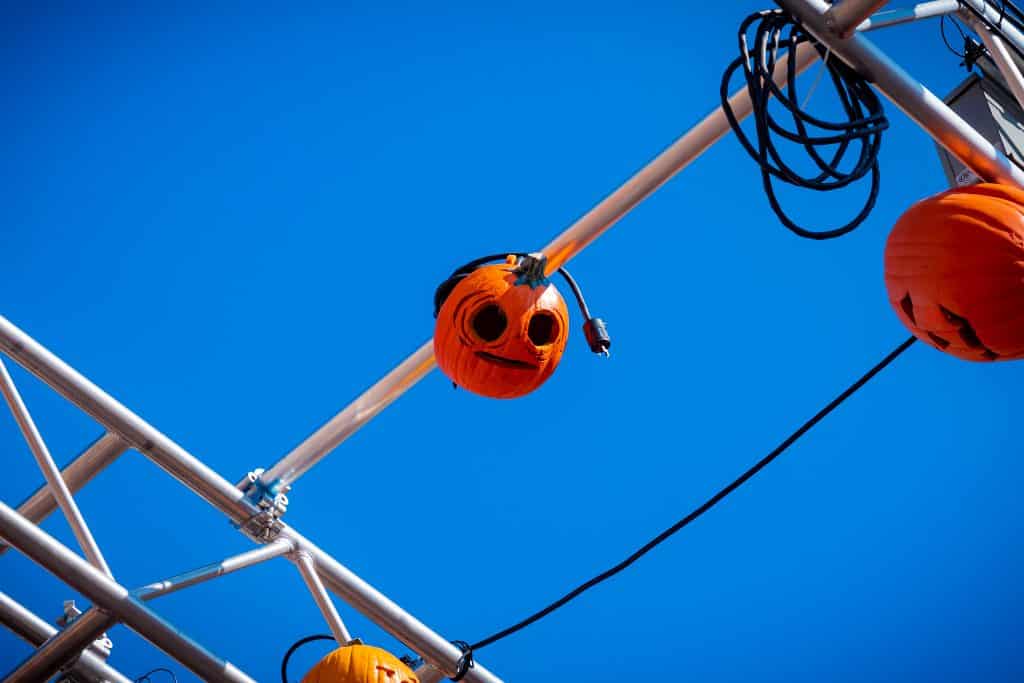 The seeds of Lil' Boo
While his origin resembles that of another in-park character, the story and fandom of Lil' Boo is unique in that they were entirely unintentional. In fact, when one digs deeper into Lil' Boo's history, there doesn't appear to be any prior evidence of Universal Creative having any intent for him. Aside from one of Universal Orlando's social media outlets coining his name, Halloween's most adorably nervous jack-o-lantern was not referred to in an official capacity until this year (more on that in a moment.). This begs the question – when was the pivotal seed planted for Lil' Boo's rise to life? Well, readers – to answer that, we have to time-hop back to a specific point leading up to Halloween Horror Nights' 27th year.
In 2017, Universal Orlando employed the talent of a third-party team to create the scenery for their Trick 'r' Treat scare zone. As we focus our gaze towards what was a seemingly common workroom, the attention is on Emory Alvarado, one of the artists tasked with carving the many pumpkins that would fill the Central Park area that year. While watching the scare zone's namesake movie for some inspiration with the rest of her team, Emory was found in a momentary productive snag. Facing the looming pressure of a deadline, the future parent of Lil' Boo used their creative vexation as motivation to power through, and thus, our anxious-faced hero was born. He may have yet to have been named, but he'd find himself welcomed at Universal Orlando's Halloween Horror Nights amidst his pumpkin brethren that year.
Lil' Boo finds root
It was during Universal Orlando's Team Member Preview of the event's 30th year that the world first discovered Lil' Boo. Posting a picture on Twitter, user Connor Webber (@TheConnorWebb) made a nonchalant and cheeky claim to his favorite jack-o-lantern in the entrance arc of the event's Wicked Growth house. Thinking nothing of it, he conversationally asked for the favorites of his followers, and the response was unanimous – the internet had immediately fallen in love with the endearingly panicked pumpkin. The reasons for this vary a bit – some enjoy the unique carvings that makeup Lil' Boo's face, others gravitate towards his highly relatable expression. Whatever the case might be, the attention was so epic that the park's HHN account jumped in and tagged it as Lil' Boo.
Although Wicked Growth would go on to win House of the Year, it was clear that Lil' Boo had stolen the show and the hearts of guests. Over the short year since, his popularity has skyrocketed. To date, Lil' Boo has received a fan-made account on Twitter, his admirers have created a variety of art inspired by him, and Emory has produced some pretty amazing work based on this creation, including a short story on Lil' Boo's tale and how it ties into Wicked Growth's lore.
Lil' Boo – HHN 31's true icon
As we shift gears into the parks and present time, it's in this writer's humble opinion that as much as the Pumpkin Lord is this year's softly stated icon, Lil' Boo is the true star of Universal Orlando's Halloween Horror Nights' 31st year. Universal Studios Florida may be his home, but event goers from all over the world swarm all over property to seek him out wherever pumpkins can be found. He's been fully embraced by Universal Orlando in just about every sense. They tweeted a "Nuts about the holidays" crossover with Lil' Boo and Earl the Squirrel on National Nut Day and his likeness is seen in multiple scare zones and much of this year's event merchandise. Guests can even catch him in the night-time lagoon show, Ghoulish!: A Halloween Tale, and visit Lil' Boo in fully embodied form as part of the All Hallow's Eve Boutique in Islands of Adventure.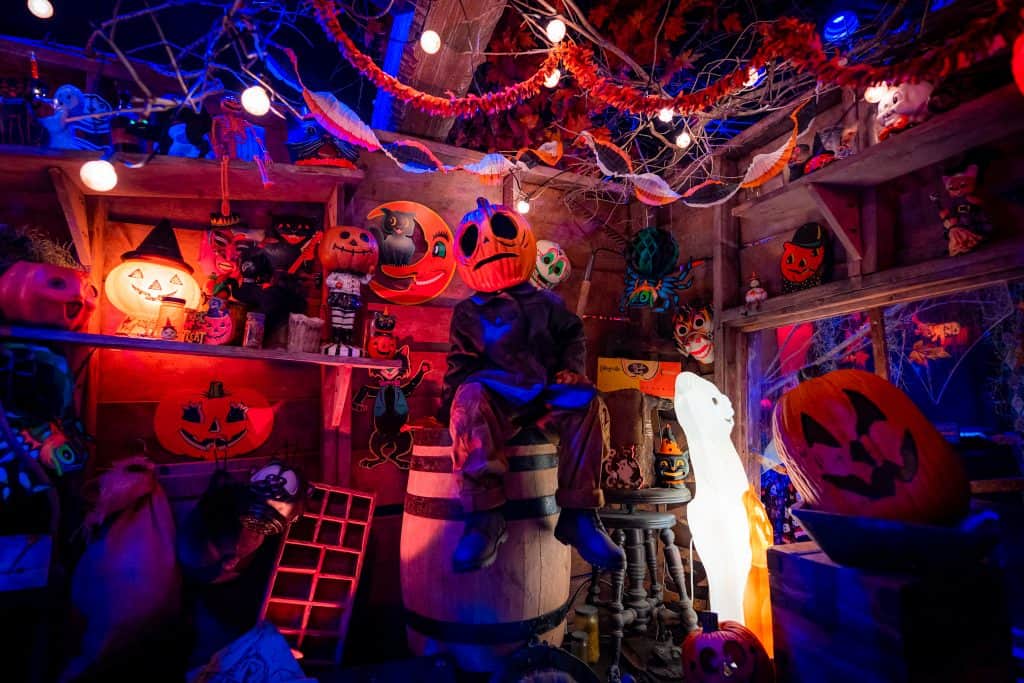 As we close this look into Lil' Boo's roots and rise to fame, we have to wonder what the future will harvest for him. As this was yet another instance of Universal Orlando embracing a present fandom, the only thing for certain is that nothing is certain for him at the moment. This year could easily be one of happenstance and greatly appreciated by fans of one of the nation's premier theme parks. To be clear, we've never been ones for speculation, but we can only hope that he takes his rightful throne alongside the likes of other recognized icons. Of course, those who disagree are entitled to stand by their opinions. However, not even the Pumpkin Lord can argue that he's certainly deserving of his title as a prince of Halloween Horror Nights.
---
Learn more about Halloween Horror Nights in our insider's guide, then discuss it all with 150,000+ other Universal die-hard fans in our Orlando Informer Community on Facebook. And be sure to follow Orlando Informer on Facebook, Twitter, and Instagram for the latest news, tips, and more at Universal Orlando, Walt Disney World, and other Orlando attractions.