Update 9/18/12
Many of you already know that this spring Universal launched an all-new nighttime lagoon show called Cinematic Spectacular. The show combines famous movie scenes from Universal's 100-year history projected onto state-of-the-art water curtains with fountain effects, fireworks, and an impressive soundtrack. It has been a huge hit with park guests, which is why we were all bummed to learn that the show would not be incorporated into Halloween Horror Nights. (Vacation planners, please note that the show isn't even running during USF's regular daytime hours on HHN nights — see our Cinematic Spectacular page to learn more).
However, we now have official confirmation that, while we may not be getting a Halloween version of Cinematic Spectacular, Universal will indeed be using the lagoon show water curtains and fountains during HHN. Here is their description:
Throughout the night, the Universal Studios Lagoon will play host, visually, to several horrifying tributes complete with choreographed fountains, lasers and light. From its murky depths, atmospheric homages to Alfred Hitchcock, the Universal Classic Monsters, Alice Cooper and The Child's Play series will invade our guests' senses as they experience all the terrifying thrills HHN22 has to offer.
Since a portion of the standard Cinematic Spectacular show is a tribute to Universal's horror movies, from this description it sounds like the park is going to use the scenes and effects they've already got programmed, but display them as a standalone mini-show instead of one part of the larger Cinematic Spectacular production. This isn't to say it won't be impressive — we're very excited, I'm sure there will be some new stuff added, and the nighttime atmosphere of the lagoon provides the ultimate backdrop for such an experience.
Here's a quick clip from the horror movies section of Cinematic Spectacular.
[youtube_video]AXFAoNlWH-0[/youtube_video]
Is this what the HHN lagoon show will be like?
Original post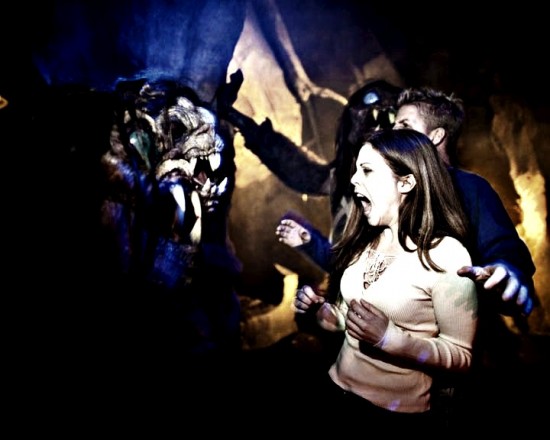 Ready or not, here come the zombies. Halloween Horror Nights 2012 starts this Friday at Universal Studios Florida! And while there may not be a crystal clear theme this year, there is a ton to be excited about, including The Walking Dead, Silent Hill, and a completely re-imagined street experience.
I'm proud to say that Orlando Informer may host the largest, completely updated travel guide for this event (although all of our Universal Orlando info is enormous and totally up-to-date, so maybe that isn't a surprise). Anyway, we encourage you to read through our HHN notes and prepare yourself — especially if you have never been to the event before.
And don't think we're done covering this event. As soon as it begins, are pages will be fully updated again with media and even more advice to ensure you get the most out of your Halloween party dollar. In fact, just a few days ago we added a bunch of photos from Universal Studios showing many HHN decorations already out on the street. And this morning we published a brand new page — our "After the apocalypse" survival guide. Let's look at the first four tips…
#1 – Pack you wallet
Halloween Horror Nights is a separately ticketed event. One way or another you need to purchase admission. There are lots of deals and combos, which are explained in our 2012 HHN admission guide. For the purposes of the survival guide, just be aware that purchasing admission to visit Universal Studios Florida and Islands of Adventure does not get you into Halloween Horror Nights. Likewise, purchasing admission for HHN does not get you into the parks during the day.
#2 – Get your bearings
Don't buy tickets for Halloween Horror Nights in California! The Hollywood park hosts their own version of Halloween Horror Nights and unwitting guests buy tickets for the wrong coast all the time.
If you accidentally buy tickets for Halloween Horror Nights at Universal Studios Singapore — well then you are beyond saving.
#3 – Setting up base camp isn't free either
Universal usually reduces their parking fees or lets guests park for free later in the evening. However, during Halloween Horror Nights, plan on paying full price ($15 for self-parking, $20 for Preferred) until 10:00pm. Also, for Premier Passholders, remember that the complimentary valet parking benefit is not available during HHN. Learn more about parking at Universal
#4 – Chill out
Orlando's average low temperature in September is 72.4 F (22.4 C), and our average low in October is 65.8 F (18.7 C). Depending on how cold these temperatures sound, consider bringing layers with you to HHN. Lockers are available for rental too (see our Complete guide to Universal rental and ride lockers). If you happen to forget a light jacket or sweatshirt, don't worry — Universal has gobs of HHN apparel they can't wait for you to buy!
You can see all 13 tips on this page.
Well, I'll see you at Halloween Horror Nights 2012. I'll be the guy with a blinky cup 🙂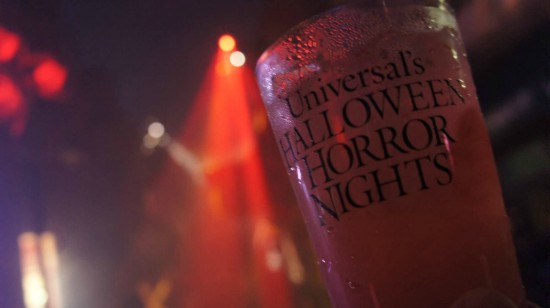 PS. If you are planning on going on a HHN peak night (Oct 5, 6, 12, 13, 19, 20, 27), I hope you've already bought your HHN Express Passes!