In an announcement that surprised many, Universal Studios Japan revealed today that for the first time ever there will be a Halloween event in their Wizarding World of Harry Potter. This comes on the day after NBCUniversal announced a multi-business partnership which grants them the rights for "Harry Potter" and "Fantastic Beasts" fan events, movie screenings, and promotional activities at their theme parks in Orlando, Hollywood, and Japan.
Halloween comes to The Wizarding World of Harry Potter in Japan
The Halloween event will only take place in Japan's Wizarding World and will run for 54 days, beginning September 14 and ending November 6, 2016.
During the day, "Magical Trick or Treat" will be offered. In this experience, guests can trick or treat around Hogsmeade. Villagers will be handing out sweets to guests of all ages.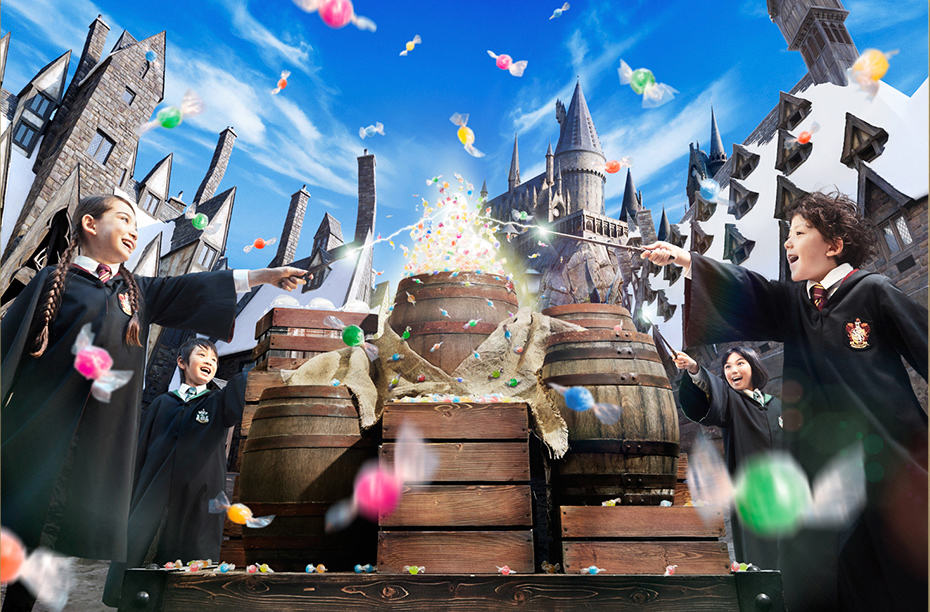 Things will become even more interesting once the sun begins to set. Death Eaters will invade Hogsmeade, producing moments of darkness. "Death Eater Attack" will join the entertainment lineup of the Wizarding World in Japan. Death Eaters will make appearances in full Death Eater garb as guests come face-to-face.
Death Eaters have never made a physical appearance at any Universal theme park, outside of last year's Celebration of Harry Potter event at Universal Orlando where guests could capture a photo with one.
This experience will likely be the darkest experience yet to come to The Wizarding World of Harry Potter, which has typically been closed or opened with no decorations during Halloween Horror Nights in Orlando.
Of course, any special event must have special food. During this limited time event in Japan, a "Hallowe'en Dessert Feast" will be offered. Beginning in early September, visitors will be able to sample a selection of desserts inspired by Harry Potter and the Philosopher's Stone. Options will include mountain-shaped chocolate ganache treats to carrot cake, ensuring all guests will be able to find something that satisfies their sweet tooth.
Additionally, the Great Feast will also be offered Hallowe'en style. This special menu will have a juicy pork rib platter with other special dishes for the fall, including pumpkin au gratin.
In the books, the Hallowe'en Feast was held at Hogwarts School of Witchcraft and Wizardry on October 31 every year. The Great Hall was decorated with live bats and "Rubeus Hagrid's pumpkins carved into lanterns large enough for three men to sit in". The Feast would boast candy-filled pumpkins, apples, black cauldrons of big lollipops, carrot cake, bats, orange streamers, goblets of coloured candy, possibly pumpkin juice, and even entertainment. (source)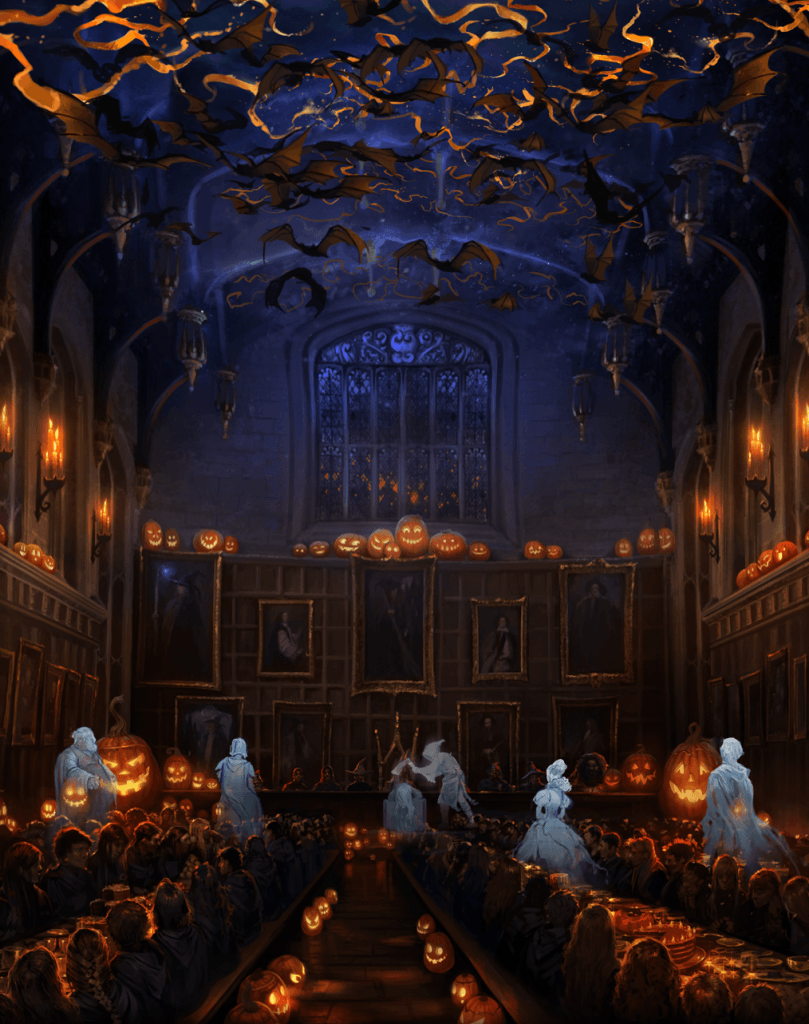 More food options for Universal Studios Japan will be revealed later this month.
The future of Harry Potter events in Orlando and Hollywood
It's very unlikely that the partnership announced yesterday will stop here. While The Wizarding World of Harry Potter in Orlando and Hollywood is not expected to have any special Halloween festivities this year, the possibility remains open for the future.
As first reported by Orlando Informer in one of our most popular stories ever, Universal Orlando is considering a Yule Ball and holiday themed Harry Potter events. While nothing is expected this December, the Halloween festivities in Japan only paves the way for this next step in Orlando. As guests clamor for the addition of a Yule Ball, rumors only continues to intensify following yesterday's announcement of future "Harry Potter" and "Fantastic Beasts" fan events, movie screenings, and promotional activities.
As always, Orlando Informer will keep you updated on the latest news and rumors. Be sure to not miss out by following us on Twitter, liking us on Facebook, and following us on Instagram!
Would you like to see Hallowe'en entertainment come to The Wizarding World of Harry Potter at Universal Orlando? Let us know below.