It is not unusual to see Universal do at least one retro haunted house for its Halloween Horror Nights each and every year, and for 2014, that throwback came in the form of Halloween, recreating the classic 1978 film. It was a fan-favorite, leading the company to make 2016's historical entry (well, one of them, at least) Halloween: Hell Comes to Haddonfield, which, of course, was based on 1981's Halloween II. Now, after taking last year off, Universal is continuing the tradition by bringing 1988's Halloween 4: The Return of Michael Myers to 2018's event, thereby retelling the first three chapters of the seminal franchise in haunt form.
Wait – confused as to how the fourth movie can only be the third installment? We should probably take this one step at a time.
Halloween's history and overarching narrative, after 40 long years, is probably well-known, but that doesn't make it any less convoluted – or any less necessary to explain. The original movie's release in 1978 was a jolt to both horror fans and the film industry, helping to cement the still-nascent slasher sub-genre, to set the standard for modern cinematic horror, and, of course, to (eventually) establish the commercial dominance of franchises in Hollywood; within just the next four years, two sequels followed, with eight further installments landing over the course of the subsequent 36 years (amazingly enough, Halloween II and Halloween III: Season of the Witch were separated only by an absolutely unbelievable 12 months – a feat that actually repeated itself with Halloween 4: The Return of Michael Myers and Halloween 5: The Revenge of Michael Myers at the end of the '80s). Along with Jaws, one can call Halloween the original Star Wars or Marvel Cinematic Universe (meta) series.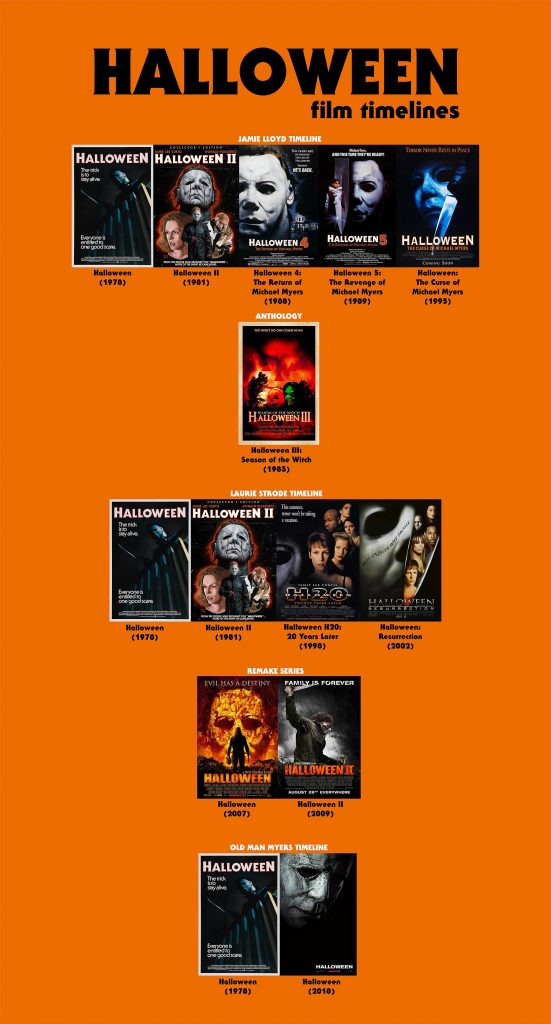 And what a labyrinthine series it is – the soon-to-be 11 chapters actually co-exist (or not) in a series of five different timelines. 1982's Halloween III was meant to transform the franchise into an anthology collection, offering different stories that all take place on the titular day of Halloween (not dissimilar to another Halloween Horror Nights alumnus, Trick 'r Treat); audiences hated it and demanded the return of the villainous Michael Myers, making the release a strange one-off. The fourth through sixth chapters, 1988's Halloween 4 to 1995's Halloween: The Curse of Michael Myers, all continue the narrative from the original two films but don't feature Myers's protagonist sister, Laurie Strode (Jaime Lee Curtis), forcing them to instead focus on Laurie's daughter, Jaime Lloyd (Danielle Harris and, later, J.C. Brandy). When Curtis finally did agree to come back to the property, her off-screen death had to be ignored and replaced with a new continuity – which means that 1998's Halloween H2O: 20 Years Later and 2002's Halloween: Resurrection are direct sequels to Halloween II, ignoring all the other movies that were released between them. And in 2007, all eight of the previous installments were eschewed in favor of a remake series, although it proved to be a remarkably short-lived affair: this particular sub-series consists just of the familiarly-named Halloween (2007) and Halloween II (2009).
In the years following the 10th film's release, the rights to the franchise switched hands yet again, with the new studio seeking out the now-legendary Blumhouse Productions (yet another Horror Nights mainstay) to bring the latest chapter to life. After quickly dismissing the idea of doing another remake and subsequently bringing on-board original co-creator John Carpenter (the director of the first movie, the co-writer of the first two, and the producer/composer of the first three), the filmmakers opted to craft a new sequel to the 1978 Halloween – and although this means that the new production would serve as the third (or is that the fourth?) Halloween II, the crew opted to reuse the original's title, making this release Halloween (2018) and, perhaps, an appropriately confusing move.
There are actually several reasons as to why Halloween 4's presence at HHN 2018 is actually fitting, beyond the fact that it continues Universal's now-four-year-long effort to retell the cinematic series in maze form. For starters, there's the little fact that the 1988 film is one of the more beloved by fans, given its status of cementing Halloween as the franchise it continues to be to this day (what better installment to select for this '80s-centric Horror Nights?), but there's also the matter of that new release hitting theaters this October – it marks not only the return of Jamie Lee Curtis to the fold after a 16-year absence, but also of Universal Pictures, which is distributing one of the movies for the first time in three-and-a-half decades.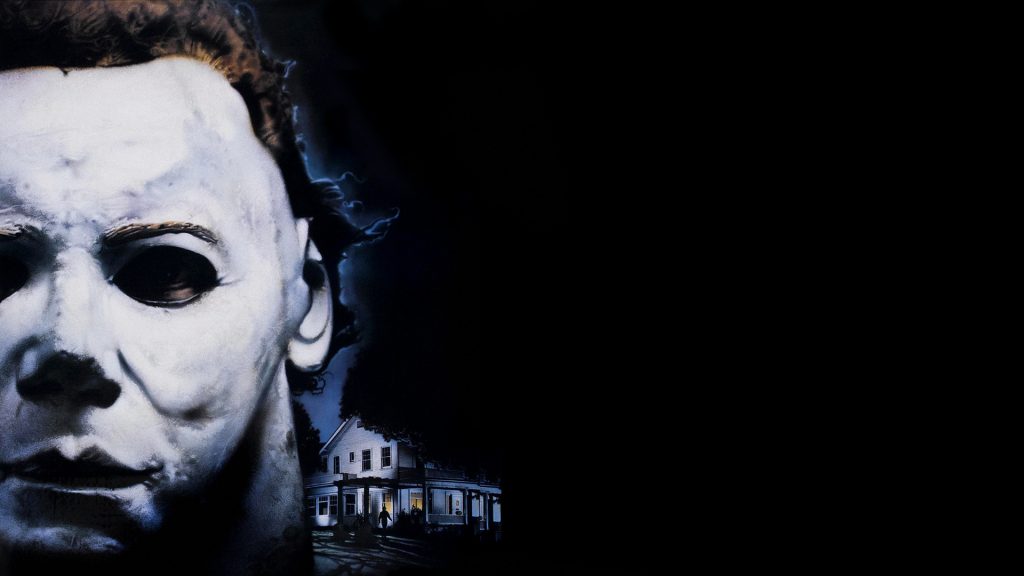 As for what to expect out of the property at this year's Horror Nights, Universal had this to say:
Guests will follow Myers as he escapes the mental hospital, encounters his first victims at Penney's Gas Station and Diner, and wreaks terror on Haddonfield, all set to Alan Howarth's ominous score. The maze will include horrifying scares by Myers in his classic featureless white mask and navy jumpsuit, with guests dodging his bloody knife at every turn. Halloween fanatics can expect a cameo by Myers's psychiatrist, Dr. Loomis, and other famous characters from the film as they try to escape the bloodbath.
Halloween 4: The Return of Michael Myers will join Stranger Things, Dead Exposure: Patient Zero, Trick 'r Treat, Slaughter Sinema, Carnival Graveyard: Rust in Pieces, Seeds of Extinction, and Poltergeist at Universal Orlando's Halloween Horror Nights, which runs for a record-breaking 34 select nights, from Friday, September 14 to Saturday, November 3.
–
Find out everything you ever wanted to know about HHN – plus more! – in our insider's guide.
And be sure to follow Orlando Informer on Facebook, Twitter, and Instagram for the latest news and tips at Universal Orlando, Walt Disney World, and other Orlando experiences.