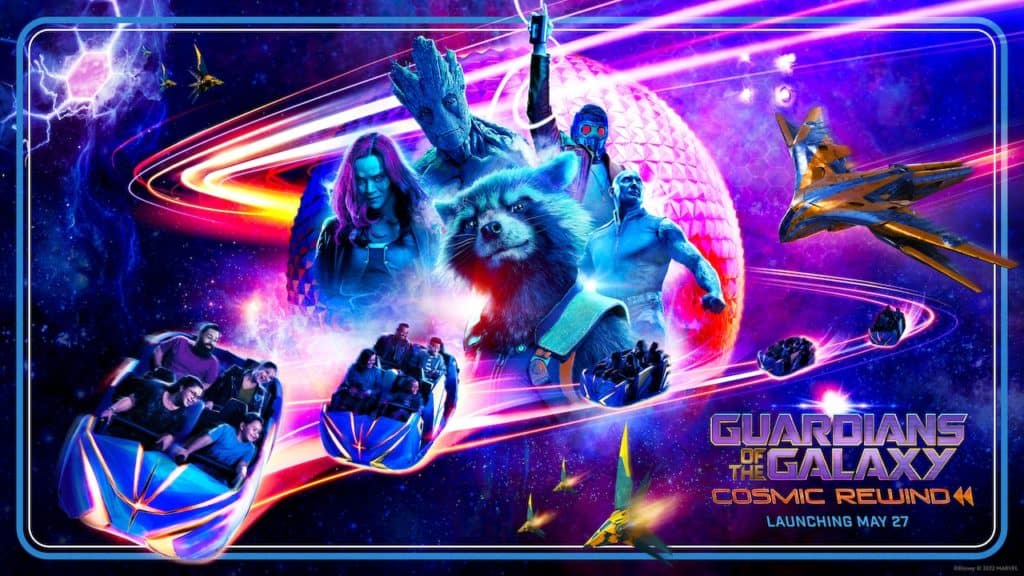 The long-awaited official launch date for Guardians of the Galaxy: Cosmic Rewind has finally been revealed. Mark your calendars for May 27.
It's been almost five full years since Disney Parks and Resorts made the long-awaited (and fully expected) announcement that Guardians of the Galaxy would be coming to Florida in some fashion. For a while, the rumor (and fear) was that Disney would be importing the same Guardians of the Galaxy overlay to Twilight Zone Tower of Terror that they had done to the attraction in California Adventure.
Thankfully, that was not meant to be and instead Disney announced that Guardians of the Galaxy: Cosmic Rewind would be a brand-new indoor roller coaster, and that it would be homed in what was then Ellen's Energy Adventure in the Universe of Energy Pavilion. Five years, a new CEO, and a global pandemic later, we are finally on the brink of experiencing this groundbreaking attraction for real.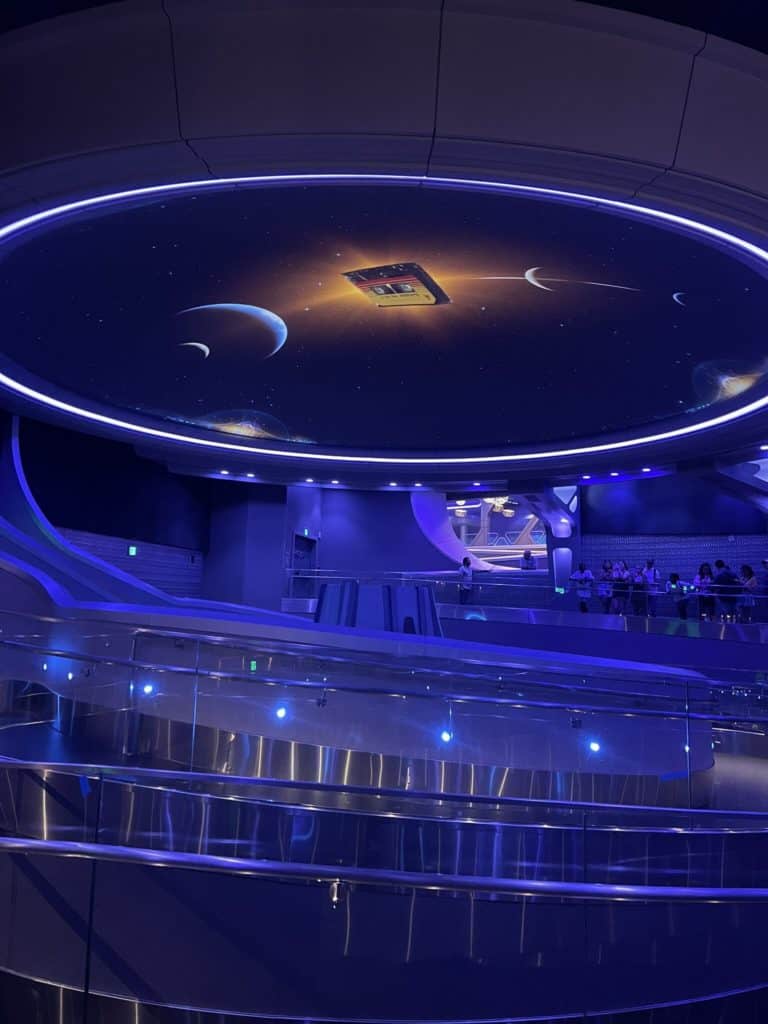 Last week, Disney revealed details of the queue for the first time, giving us all a peek into The Guardians of the Galaxy: Cosmic Rewind queue for the first time. Revealing an area called the Galaxarium, the queue features design elements highly similar to other attractions in EPCOT – namely, neon blue lighting, futuristic details, and a space-inspired focus.
This morning, a new promotional video was also released alongside some details of the attraction. It looks like the Guardians of the Galaxy are enjoying some well-earned R&R when they're interrupted by a transmission from Earth – specifically, from EPCOT. A member of Nova Corps yells out: "This is an SOS from Nova Corps … Our outpost on Earth's EPCOT is in danger!" and later on: "Everything is disappearing!" Rocket and Groot are on it, and a sleepy Star Lord gets swept up in the next adventure for guarding the galaxy.
The attraction is the latest in a relatively long line of space-themed attractions and additions to the parks in recent years. Galaxy's Edge in Disney's Hollywood Studios opened in 2019, and last month the inaugural journeys of Star Wars: Galactic Starcruiser finally took place, immersing families in storied space-themed hotel experiences. Just last year, EPCOT opened Space 220 restaurant to less-than-stellar reviews, and Magic Kingdom is currently constructing a copy of TRON Lightcycle / Run (which exists already at Shanghai Disneyland).
It all goes to show that our preoccupation with space hasn't gone anywhere, but rather simply changed and evolved as we have over recent decades. The space race has turned from exploratory inquiries to seemingly accepting that space is where we are all headed next. No longer do we have to ask the questions of how space travel is possible, and instead our curiosity has transformed into imagining what life will be like once we get there. Guardians of the Galaxy: Cosmic Rewind is just one adventurous branch of these imaginings. See you all on May 27!
---
Are you ready to help save the galaxy? Let us – and thousands of other Disney fans – know in our Orlando Informer Community on Facebook. And then be sure to follow Orlando Informer on Facebook, Twitter, and Instagram for the latest news, tips, and more at Universal Orlando, Walt Disney World, and other Orlando attractions.