The Great American Pie Festival is back in Celebration this weekend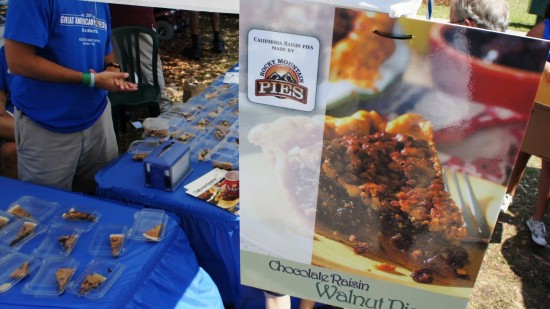 For the eleventh year in a row, the town of Celebration, Florida will become the Pie Capital of the World April 28th and 29th, 2012 when thousands of pie lovers, tasters and bakers gather together for the Great American Pie Festival sponsored by Crisco. The highlight, as always, will be the Never-Ending Pie Buffet, featuring award-winning pie, ice cream, toppings and beverages from some of our fine sponsors!
This year, pie lovers from across the country will be treated to sweet offerings by Bakers Square Restaurants and Pies, Bonert's Slice of Pie, California Raisin Marketing Board, J. Horner's Desserts, Kroger's Private Selection, Publix Super Markets, Inc., Rocky Mountain Pies, Tippin's Pies, Smucker's Toppings, The Folger Coffee Company, Village Inn and Wick's Pies.
Thousands of children will make their own pies at the Crisco Kids Creation Station. There will be pie decorating, pie scaping, pie tin art and many more pie activities to enjoy. The Pietopia Demonstration Stage sponsored by Village Inn and Bakers Square Restaurants featured entertainment and baking demonstration by chefs from across the country. Of course, no pie festival would be complete without a Pie Eating Contest, sponsored by Private Selection.
Hours: Saturday, April 28, 2012 11AM-7PM, Sunday, April 29, 2012 12-5PM.
Cost: Demonstrations and entertainment are free, Never Ending Pie Buffet $10/adults, $5/seniors 65+, children 5-12. Children's area, including children's pie making, bounce houses, crafts, etc. $10/children under 3-12, adults $5.
Official site: http://www.piecouncil.org/Events/GreatAmericanPieFestival/
Volunteer application (PDF file): http://www.piecouncil.org/_docs/VolunteerApplication3-25-12.pdf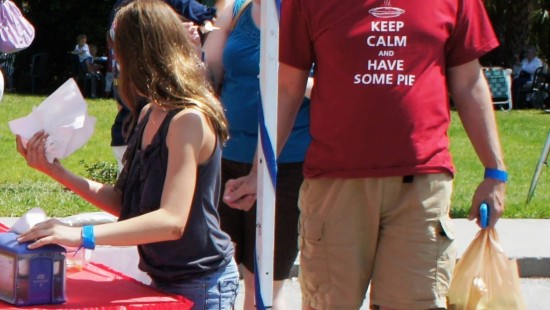 2011 Great American Pie Festival – video
Click the play button to start the video. Note: Our videos do not stream in HD by default to ensure fast performance. If you would like to view the video in HD, start the clip and then adjust the bitstream to 720p or 1080p.
[youtube_video]RRlFGpyb6Hg[/youtube_video]
2011 Great American Pie Festival – photo gallery
Click any image to view it full-screen. When the full-screen image is open, click to the right to advance through the gallery. If several thumbnails are missing, try reloading this page in your browser.