As a member of the gluten-free community, I am always cautiously skeptical yet optimistic that I will find a restaurant where I can eat more than a burger with no bun, grilled steak, or grilled chicken. I decided to give Mythos at Islands of Adventure a try recently to see what was on the menu for gluten-free eaters.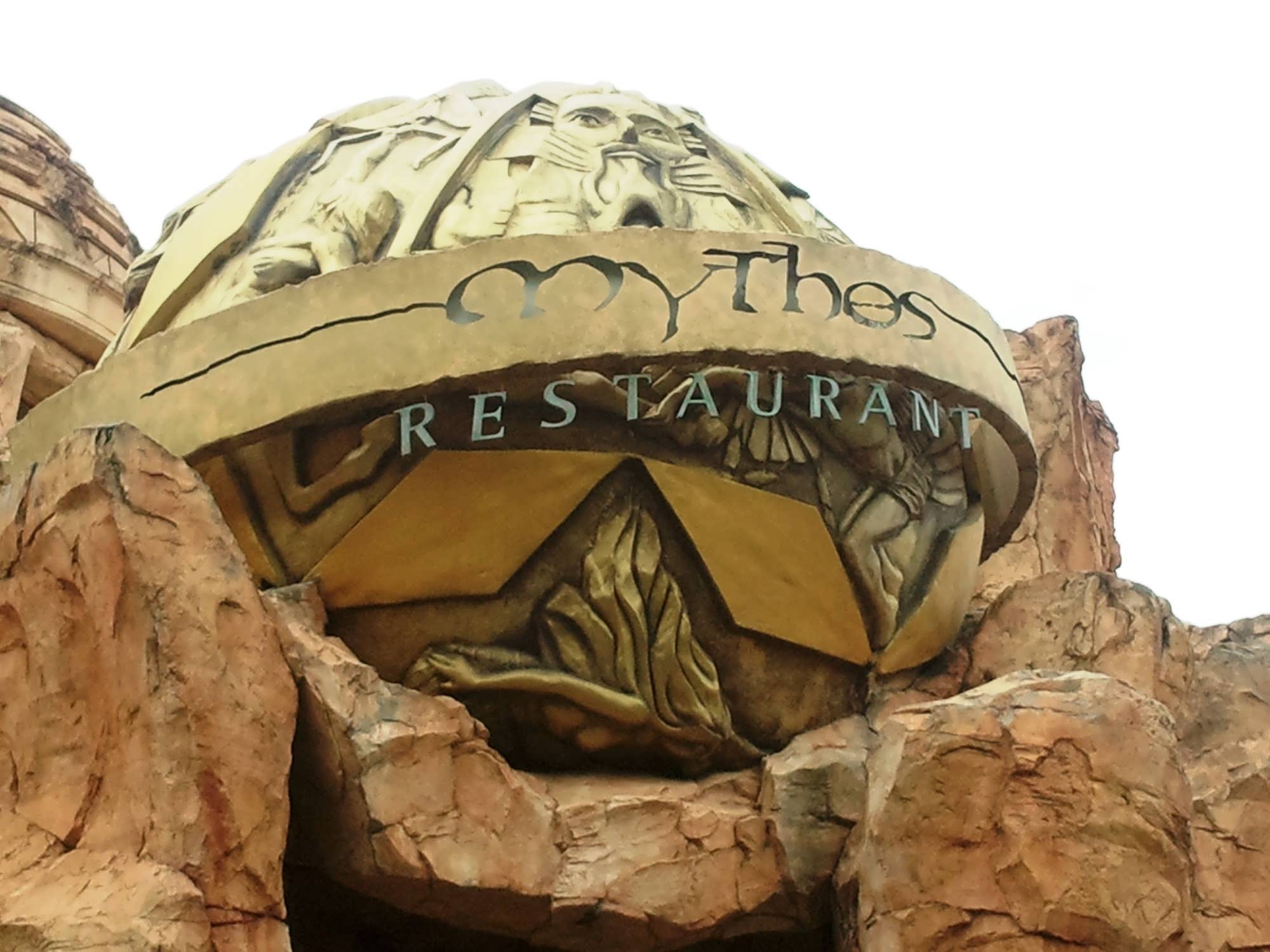 Once I actually got inside the restaurant, after touring the entire, incredibly themed outside, I was immediately taken aback by the amazing ambiance on the inside. Well, certainly if the food was nearly as great as the architecture, then I was in for an amazing treat. I can assure everyone else in the gluten free community that I to be blown away by what I was about to see and taste.
The menu is very clearly marked with options that can be made Gluten Free. In addition to what is on the menu, the chef is more than willing to accommodate any need that any guest with food allergies may have. I do have small children that are also gluten free (not with me during this visit), so I also inquired about a children's menu and how it could be made gluten free. Again, I was told that the chef would accommodate us in anyway that was physically possible with the reality of a child's palate also. They have an appetizer, salad menu, main course, and dessert that we can eat too.
The appetizer that I ate on the day I visited was a Gratin of Wild American Mushroom Cassoulet.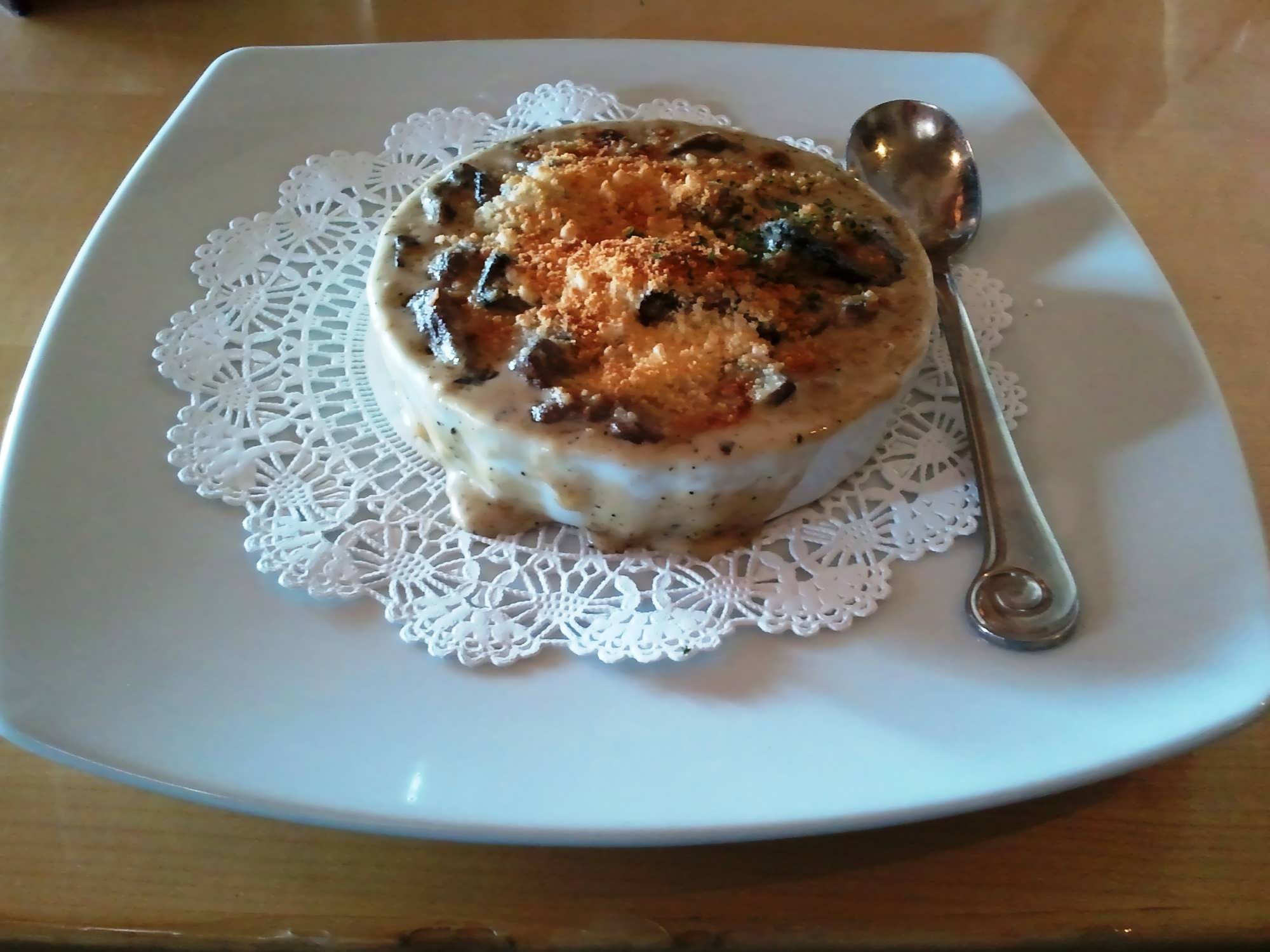 It was a well portioned plate of mushrooms with shallots in a sherry wine cream sauce sprinkled with Parmesan cheese. It was delicious! I ate the quickly and was ready for the main course.
I had enough to choose from that I didn't feel as though I wouldn't enjoy what I was about to get. Aside from what is clearly marked on the menu, our server also informed me that they could make a burger and chicken sandwich with a gluten free bun. I asked our server what kind of flour was used in the bun before I ordered anything. She wasn't sure so went to the kitchen to inquire. I was quite surprised when she brought me out the actual ingredient list cut our from the side of the box. She certainly didn't have to do that but I was very impressed that she went out of her way to make sure that I got the answer as specifically as she was capable of providing.
After all that I actually went with the Mythos Pad Thai. Now, I must admit here that I am not a fan of spicey food of any kind. Our server did tell me that I could order this dish without the heat but I chose to order it as close to original as possible. I have also never eaten a pad thai anywhere else either. I was, again, blown away with the dish that I received.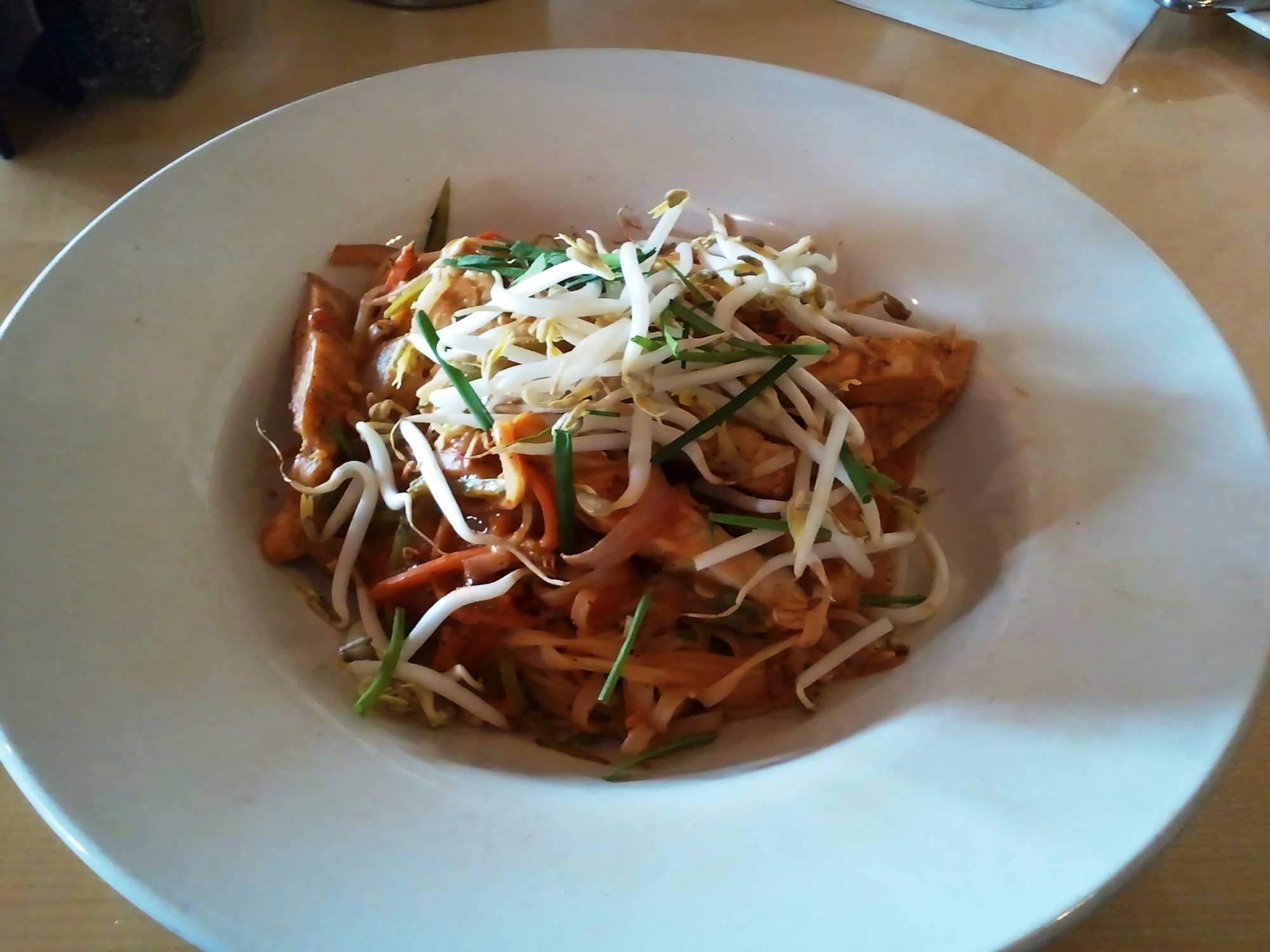 It was more than enough to fill me up, but it was absolutely delicious as well. A great blend of pad thai peanut sauce, rice noodles, onions, red peppers, pea pods, and I chose to add chicken to mine. Now, after thoroughly enjoying this I didn't have a lot of room for dessert, but how could I turn that down after everything that I had eaten so far was so delicious?
I went with the gluten free version of the Chocolate Banana Gooey Cake. It is flourless, actually made with rice flour, so right off it's a go. The only alteration that had to be made for me was to not place a fried plantain on the top. For the restaurant to know that anything fried in a common fryer is most certainly problematic for anyone gluten free, before I had to ask, was refreshing.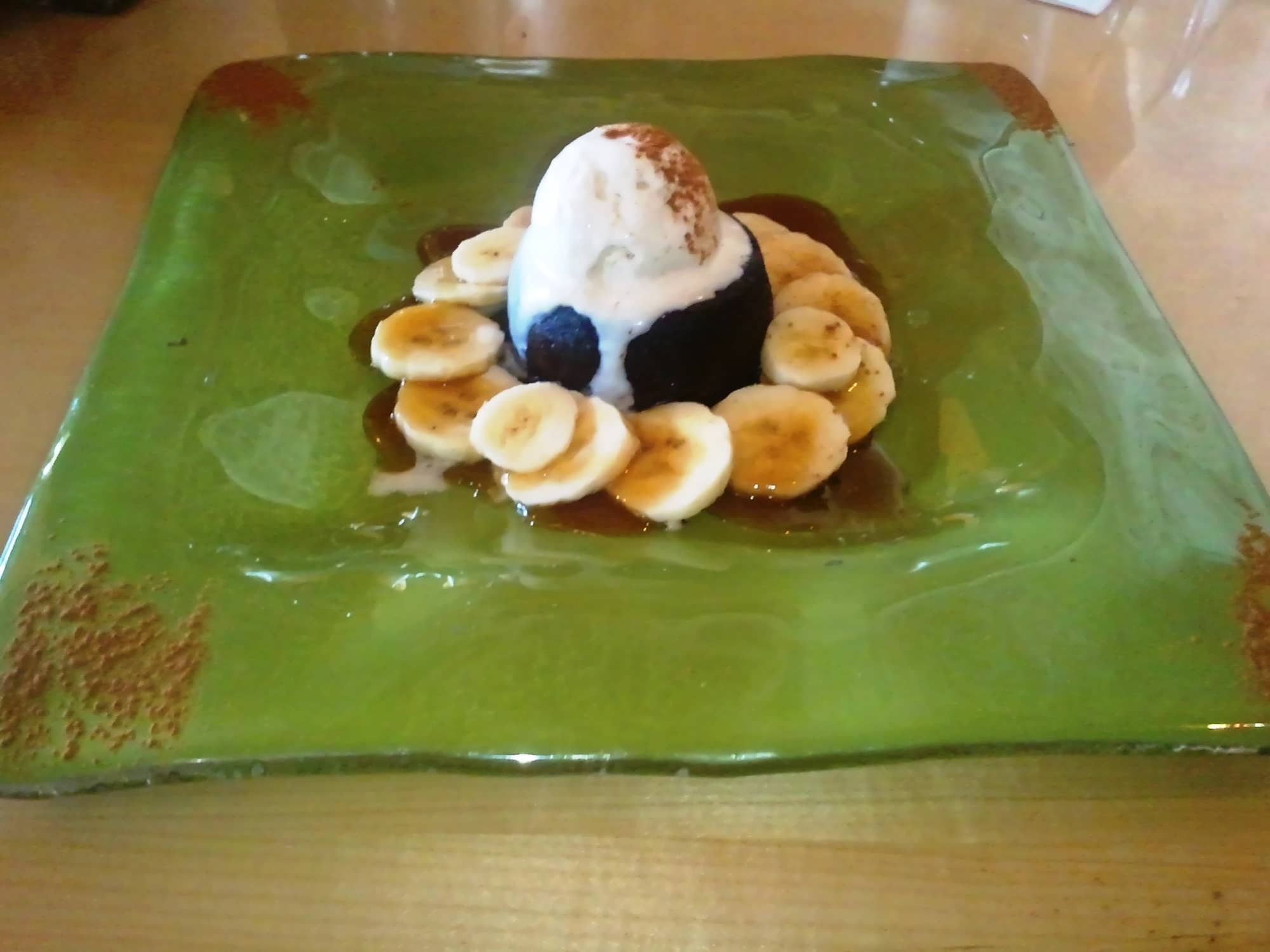 The dessert, as you might have guessed, was delicious. Wow, was this stuff great. I couldn't eat it quickly enough.
My overall take on Mythos: The list of items that can be order gluten free is more than adequate, the ambiance is amazing, and the food was delicious all the way around. I can easily see how Mythos was named "#1 Theme Park Restaurant in the World" for several years in a row. I certainly concur and give this restaurant five magic wands.
What's the best meal – gluten-free or otherwise – that you've had in the parks? Tell us all about it in the comments below.