Chances are, when you tell your family that you've booked your big Universal Orlando or Walt Disney World trip, everyone will be excited about going. (And, chances are, everyone else you tell will be at least a little bit jealous.)
A big part of the fun of an Orlando theme-park vacation is the excitement and anticipation of a magical vacation ahead. Sometimes, though, there may be someone who's a little less than thrilled. Maybe one of your little ones doesn't know quite what to expect, or maybe you have a grumpy teen (or adult) who just isn't in the mood for some park fun. Not to worry! I've put together some tips that are sure to help you get anyone giddy with excitement for your next trip.
1. Get everyone involved in the planning process
If you're the designated travel planner for your family or group, you have a lot of responsibility on your shoulders to make sure things go as smoothly as possible. But, while you may be the one in charge, that doesn't mean you can forget about everyone else's opinions – and that means the little ones, too!
For younger children, be sure to take the time to find out what they like and dislike. Are they particularly fond of Po from Kung Fu Panda? Is Seven Dwarfs Mine Train a must-do ride? Do loud noises – like fireworks, for example – scare them? By figuring out what they love (and what they don't), you can more easily plan the best vacation for the littlest travelers in attendance.
For teens (or grumpy adults), you can ask them to create a list of what they most want to see and do. Maybe they'll want to hit all the big thrill rides, or maybe they're hoping to spend some time lounging by the pool. Regardless, chances are that, by getting them involved, you'll also get them more interested and excited for the trip – and you'll help ensure that everyone has fun!
2. Have a themed movie night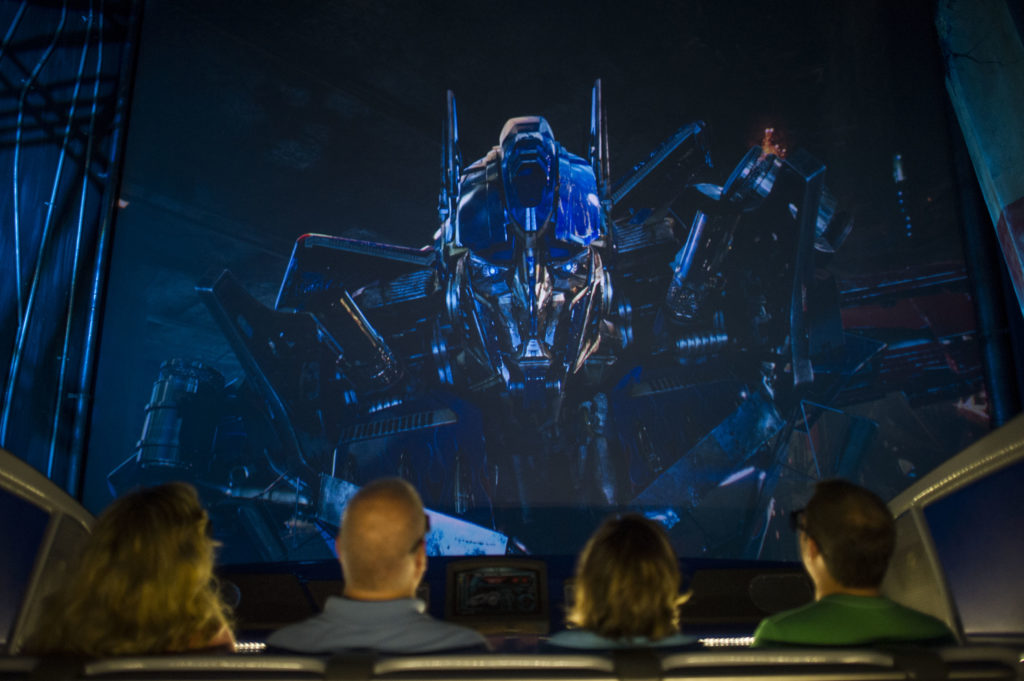 Whatever theme park you choose to visit, it's likely that many of the rides and shows there are based on films (or, in the case of Pirates of the Caribbean, there may be films based on the ride!). A great way to get kids of any age excited is with a movie marathon themed to your vacation. Below, I've included some must-watch suggestions to get you started. (Of course, use your discretion as to which flicks are most appropriate based on your child's age and preferences.)
Universal Orlando Resort
Harry Potter and the Sorcerer's Stone
E.T. the Extra-Terrestrial
Shrek
Popeye
The Mummy
Men in Black
Jurassic Park
Transformers
Walt Disney World Resort
Cinderella
The Lion King
Frozen
Toy Story
Ratatouille
Raiders of the Lost Ark
Star Wars: Episode IV – A New Hope
Pirates of the Caribbean: The Curse of the Black Pearl
3. Craft a countdown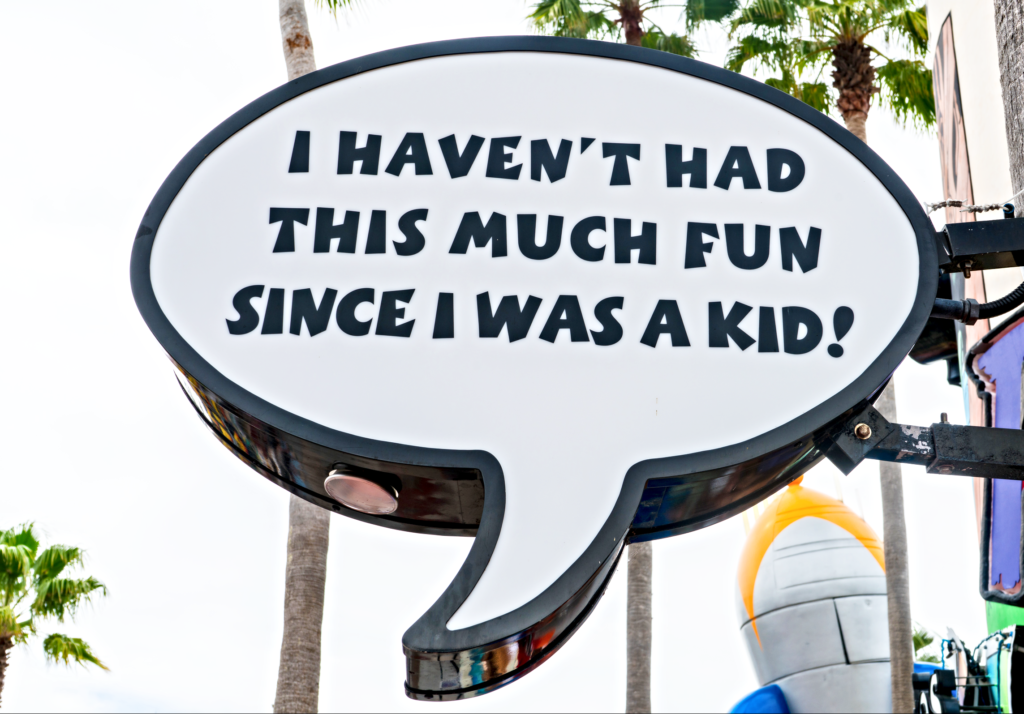 Nothing builds excitement quite like watching as the date of your vacation gets closer and closer. A great way to do so – and to get the kids involved at the same time – is to create a countdown together and put it on display at home! You can even make it into a fun craft; for example, you could try making a paper chain, where each link represents a day until your Orlando adventure. Hang it somewhere visible, like on the fridge or family bulletin board, and watch as your chain gets shorter and shorter as you get closer to your trip. Or you could make a tear-away countdown featuring the number of days that remain. Have the kids decorate the pages to represent your vacation – Cinderella Castle on one page, Big Thunder Mountain Railroad on the next – and tear off a new page every day to reveal how many days remain.
Whatever your preferred countdown method, it can serve as a great visual reminder of your upcoming trip and an opportunity to get crafty with your kids.
4. Have your kids earn their souvenir and snack money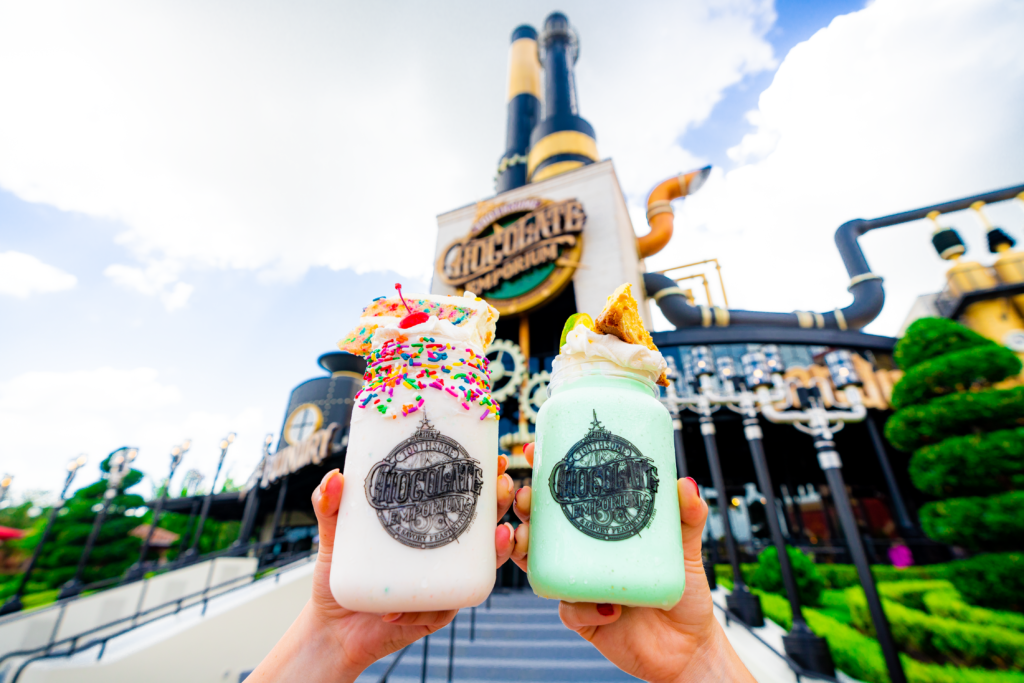 Here's a win-win situation: you get your kids to finish their chores, maintain good grades, or get along with their siblings, and they get money to spend on vacation! Kids love to feel independent, so allowing them to purchase whatever trinkets or treats they would like will give them yet another reason to look forward to the vacation. This is also a great way to teach them a little lesson in responsibility, both in the earning process and in how they manage their money while on vacation.
You could even combine this with my previous tip and make a chore calendar. Mark the day of your trip on your calendar and write down tasks or chores on the days leading up to it. Your kids can then cross off each day they complete a chore on and watch as the day of the vacation – and the day they'll get to spend all their hard-earned cash – draws ever nearer.
5. Be careful not to overdo it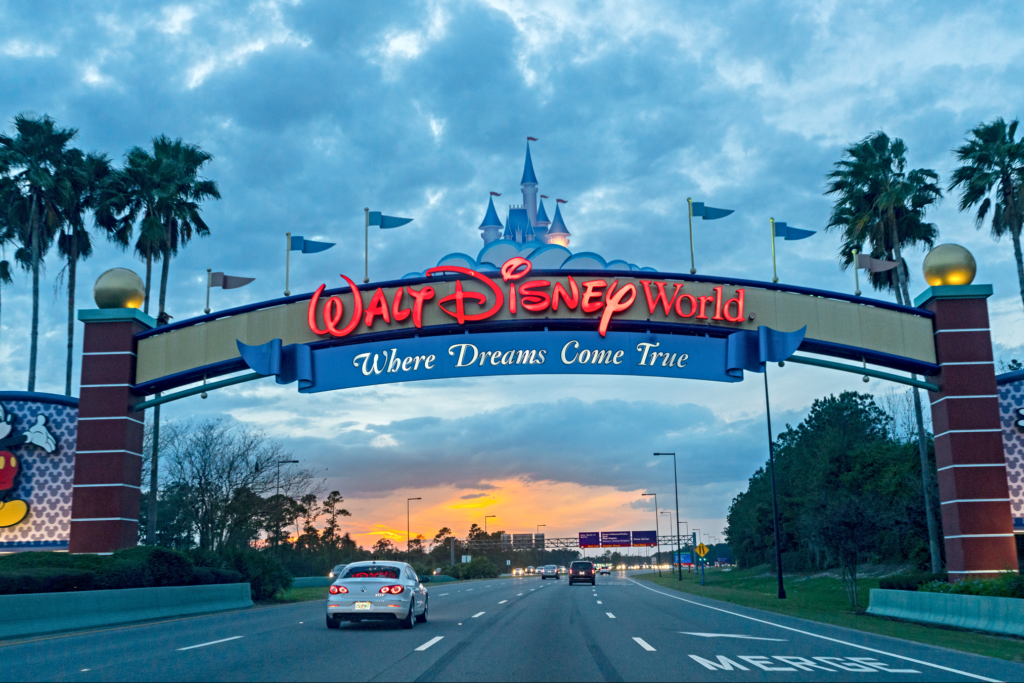 I know, I know – this sounds like the opposite of everything I suggested above. But while it's fun to plan out your stay, watch your favorite movies, and think about Universal and Disney non-stop, don't forget to save some of the magic for when you get there!
Planning is an important part, but be careful not to plan so much that your time in the theme park becomes a mundane march from one attraction to the next. And while counting down may be exciting, try not to let it take up all of your family's free time in the months before you actually go on your trip; otherwise, you might find yourself a little burnt out on the theme-park experience before you even see Mickey Mouse or walk into Hogwarts Castle. Remember what Mom always says: everything in moderation.
---
Do you have a unique idea for getting your kids excited for a theme-park vacation? Let us – and thousands of other Universal fans – know in our Orlando Informer Community on Facebook.
And be sure to follow Orlando Informer on Facebook, Twitter, and Instagram for the latest news, tips, and more at Universal Orlando, Walt Disney World, and other Orlando attractions.