Today, Universal Orlando Resort opened their first designated Quiet Room, a space where guests can enjoy a "safe, quiet, low-stimulation" environment to take a sensory break from the busier aspects of the park.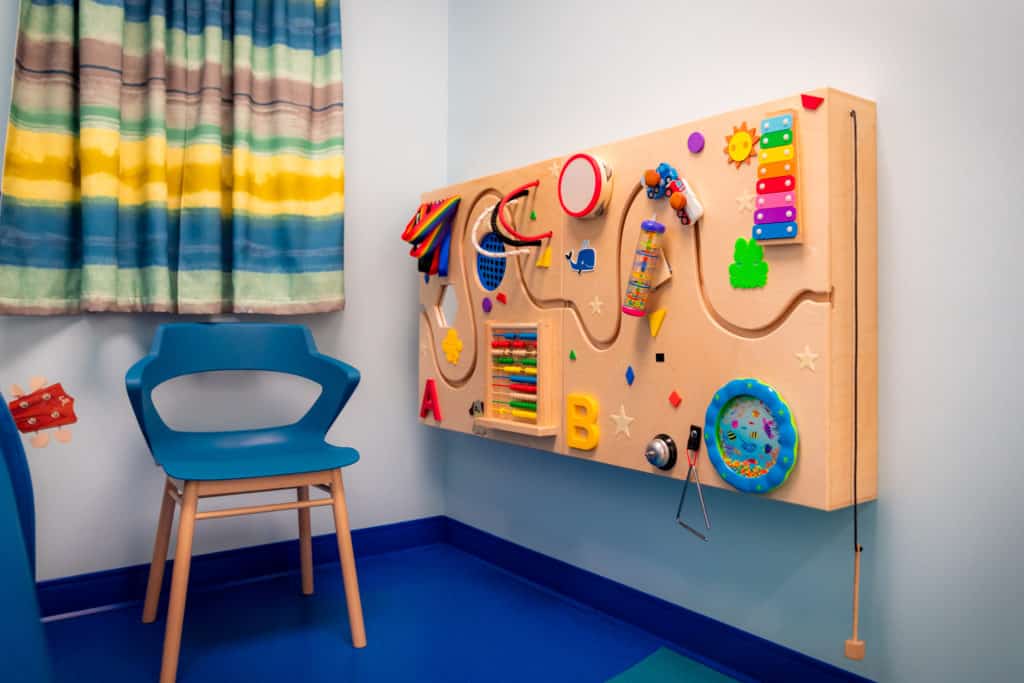 In recent years, theme parks have been more respectful of guests who require accessibility and aid when enjoying the parks. Universal Orlando Resort is no exception to this shift, and has been mindful of the changes needed to make sure all guests have the opportunity to experience Universal Studios Florida and Universal's Islands of Adventure with their friends and family in a safe and enjoyable way.
The quiet room unveiled today is a step in that direction. The space was designed in partnership with Universal's Creative and Guest Safety & Accessibility teams, and the collaboration between the two teams produced a wonderful addition to Guest Service offerings. The quiet room provides a small but inviting space equipped with focusing activities, tactile toys, and familiar faces, all housed neatly in an environment overlaid with a soothing color scheme.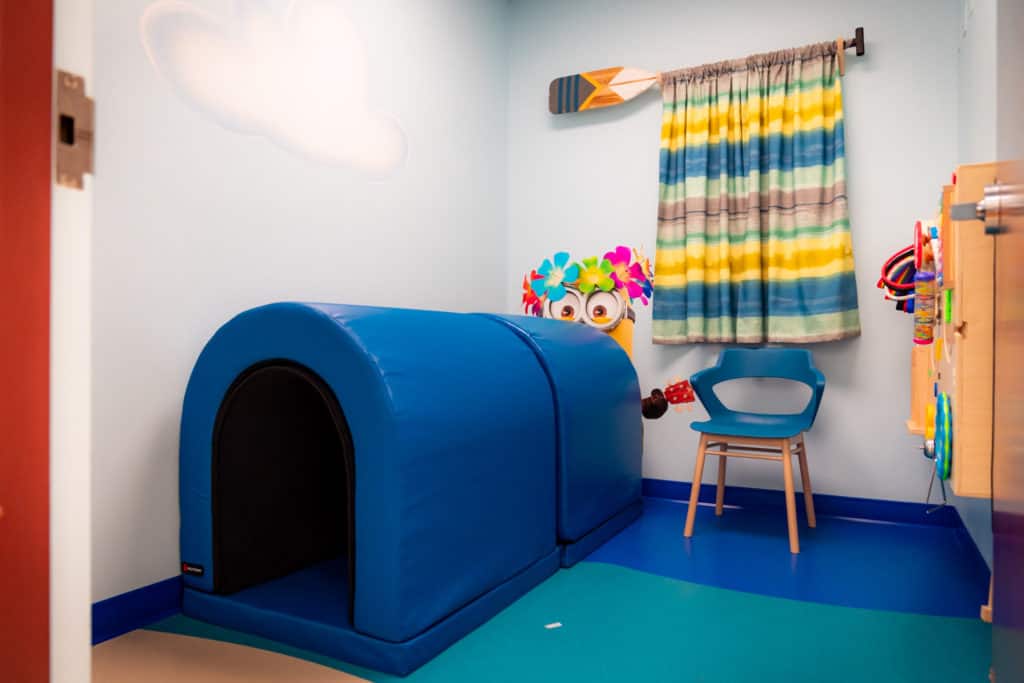 Universal will undoubtedly take the next few weeks and take notes of how to best operate the room so that guests can utilize it to fully meet their needs. Right now, using the room is on a first-come, first-serve basis, and parties will be permitted to use the quiet room for 30 minutes at a time. This will ensure that guests are able to take some time and rest from the business of the parks while also being mindful of other guests who might need this space.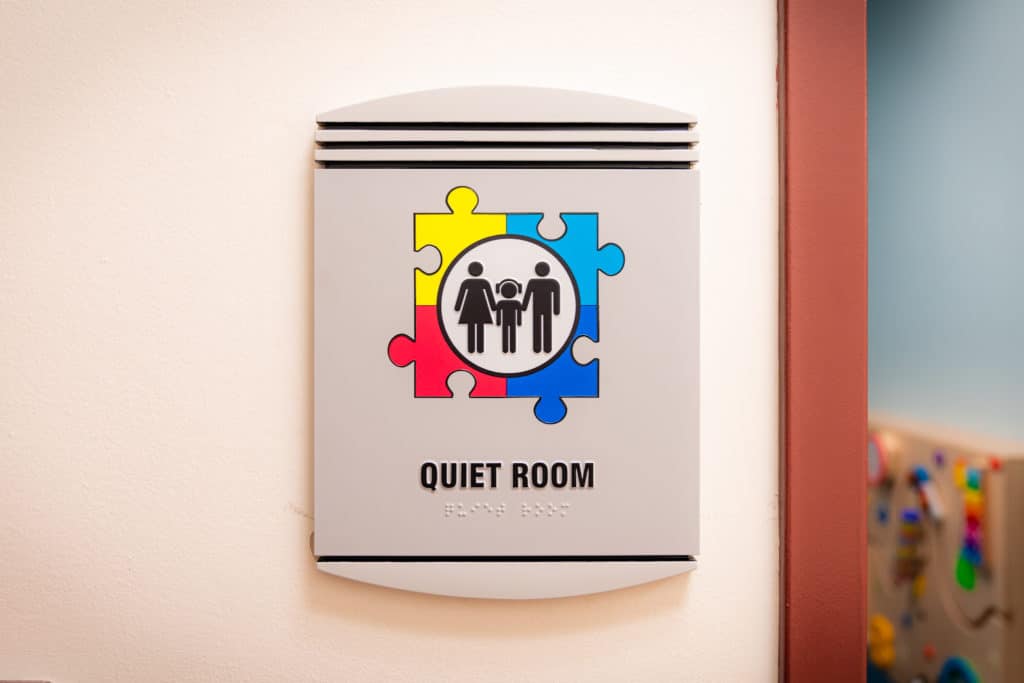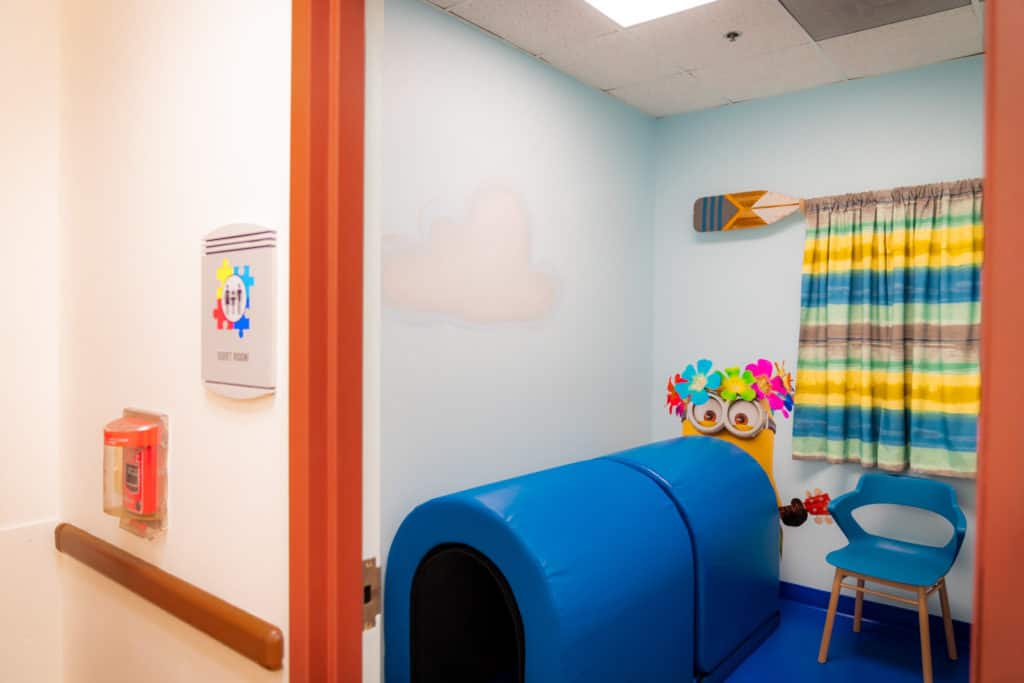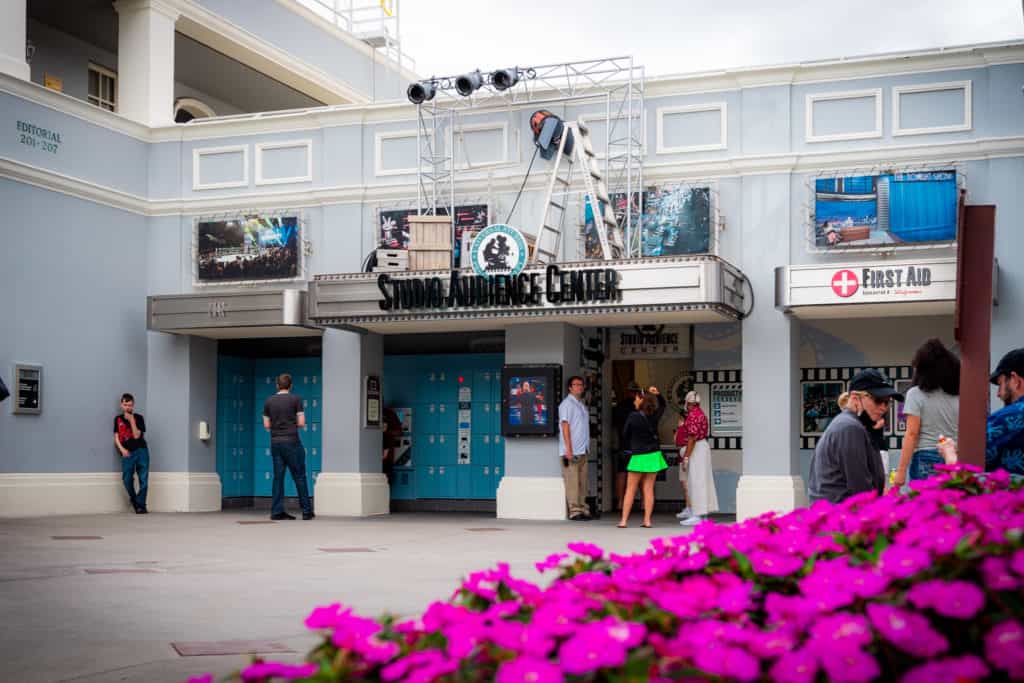 The room will be sanitized between parties, and a team member will be on the premises to assist guests if needed. If there is a queue to use the room and your party requires assistance quickly, guests will be invited to Health Services or Guest Services to use the calmer spaces these offices can provide. Although these are non-designated quiet areas, they can often provide a sensory break in the day, and until the opening of the official quiet room today, this is what all guests used if they required a few minutes of peace.
We know this quiet room will help countless families take full advantage of all the wonderful experiences Universal Orlando Resort has to offer!
---
Be sure to follow Orlando Informer on Facebook, Twitter, and Instagram for the latest news, tips, and more at Universal Orlando, Walt Disney World, and other Orlando attractions.