When Cirque du Soleil announced that it was ending its famous La Nouba show at Walt Disney World Resort after 19 years (and 9,000 performances!) back in December 2017, many were left scratching their heads and wondering what could possibly be next; a nearly-two-decade run would, of course, necessitate a refresh of some sort, but the commonly held belief was that the beloved Disney production would require something particularly special to replace it.
After getting a small sprinkling of sneak peeks and updates over the course of the past seven months, today we finally received a definitive answer: Cirque's new performance looks quite formidable, indeed, more than bringing its Disney presence into the 21st century while looking firmly to Walt Disney's halcyon past. Called Drawn to Life, the premise revolves around a 12-year-old girl named Julie who discovers a gift left behind by her late Disney-animator father: a piece of unfinished animation. She enters its world – one "sprinkled with her Disney childhood memories" – and embarks upon a journey of self-discovery that also just so happens to help illuminate her future.
All of this is old news, however – what's new is that we got the chance to actually see this narrative setup in action this morning, when Disney invited Orlando Informer to a preview of the upcoming show.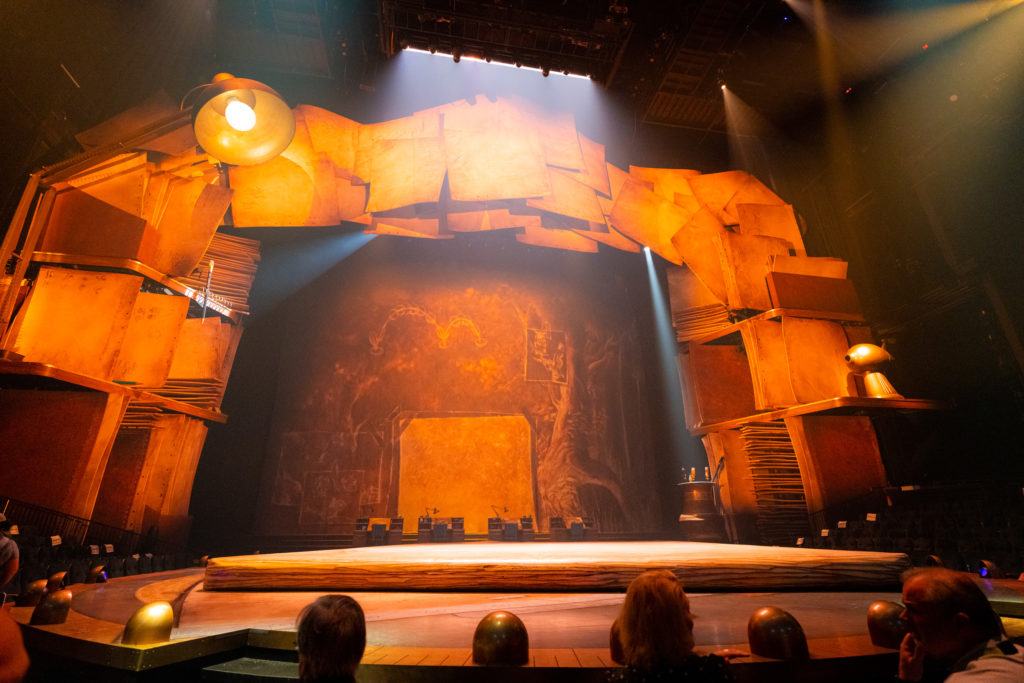 What we experienced didn't disappoint. The motif of animation runs all throughout the production, from the costumes to the set (which is designed to resemble an animator's desk gone haywire, replete with oversize sheaths of paper, a giant animator's lamp, and at least one desk that suddenly springs to life, galloping off-stage), and imbues the production with a spirit that's altogether unique from its Disney Springs predecessor – and practically every other Cirque number, to boot. A large pencil guides the protagonist throughout the story, and animation itself is deployed on the stage, with both classic and brand-new content being projected – there are "new technologies and art forms to portray the innate physicality of animation," Drawn to Life's writer and director, Michel Laprise, said. (We should also note that the new cartoon sequences were headed up by none other than Eric Goldberg, the animator best known for designing Aladdin's Genie.)
Of course, the production design and multimedia blurring only complement what is the core of every single Cirque performance: the acrobatics. There will be ten total scenes in the finished product, although we only got to sample two of them today – "Rhythmic Gymnastics" and "Aerial Pole," which is the sequence where our friend the pencil comes into play (doing a theatrical version of the classic pencil tests that animators of yore used to employ). For Drawn to Life, the company is upping the status quo by incorporating a total of 65 artists from all over the globe, including Japanese "Waku Waku" acrobats and stilt walkers from West Africa who just may be "redefining [their] art." Animation is projected here, too, and really helps to up the intensity level of the performances while also still imbuing everything with that classic Disney feel. The resultant effect is really hard to oversell.
But it just may be easy to pinpoint its origin. When La Nouba ended over two years ago, Disney took Cirque du Soleil's designers on something of a little tour of its various experiences, including the theme parks, on-site hotels, and the campuses of its animation and Imagineering departments, in an effort to distill the Mouse House's essence into the new production's creative DNA. The results speak for themselves – the show sparkles with a vibrancy and depth that can only come from such a collaboration, making it a worthy addition to Disney Springs, Walt Disney World, and Cirque's pantheon of experiences.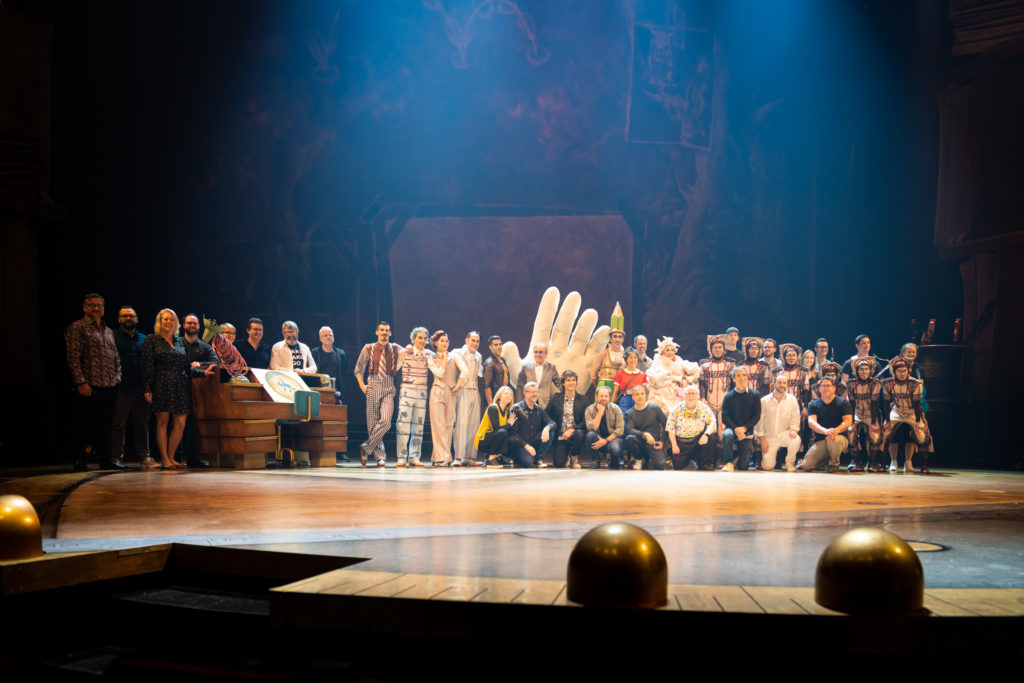 Cirque du Soleil: Drawn to Life opens for previews on March 20 and officially premieres on April 17. It will hold two showings per day, Tuesdays through Saturdays, thereafter at the former La Nouba theater in Disney Springs.
–
Share what you're most looking forward to seeing in Drawn to Life – or what you most miss about La Nouba – in our OI Community Facebook group.
And be sure to follow Orlando Informer on Facebook, Twitter, and Instagram for the latest news, tips, and rumors at Universal Orlando, Walt Disney World, and other Orlando attractions.