Did you know SeaWorld Orlando offers experiences outside rollercoasters, live shows, and animal exhibits? During your visit to this immersive park, you may add a unique animal experience that allows you to get up close and personal with some of nature's most beautiful and majestic animals and mammals. One such experience is the all-new Beluga Encounter.
The Beluga Encounter allows you to personally meet beautiful and fun-loving Beluga whales in their natural habitat (Wild Arctic Exhibit). On this 30-minute walking tour, guests will learn how SeaWorld takes care of their beluga whales, and just why they are such mystifying creatures on our planet. A SeaWorld tour guide will escort guests behind the scenes to observe the layout of the mammal's care facility. Animal trainers are waiting for you to arrive to further explain how they work with these mammals daily. They explain how much food beluga whales consume and what type of care they receive by SeaWorld's team, so that their lives are constantly enriched.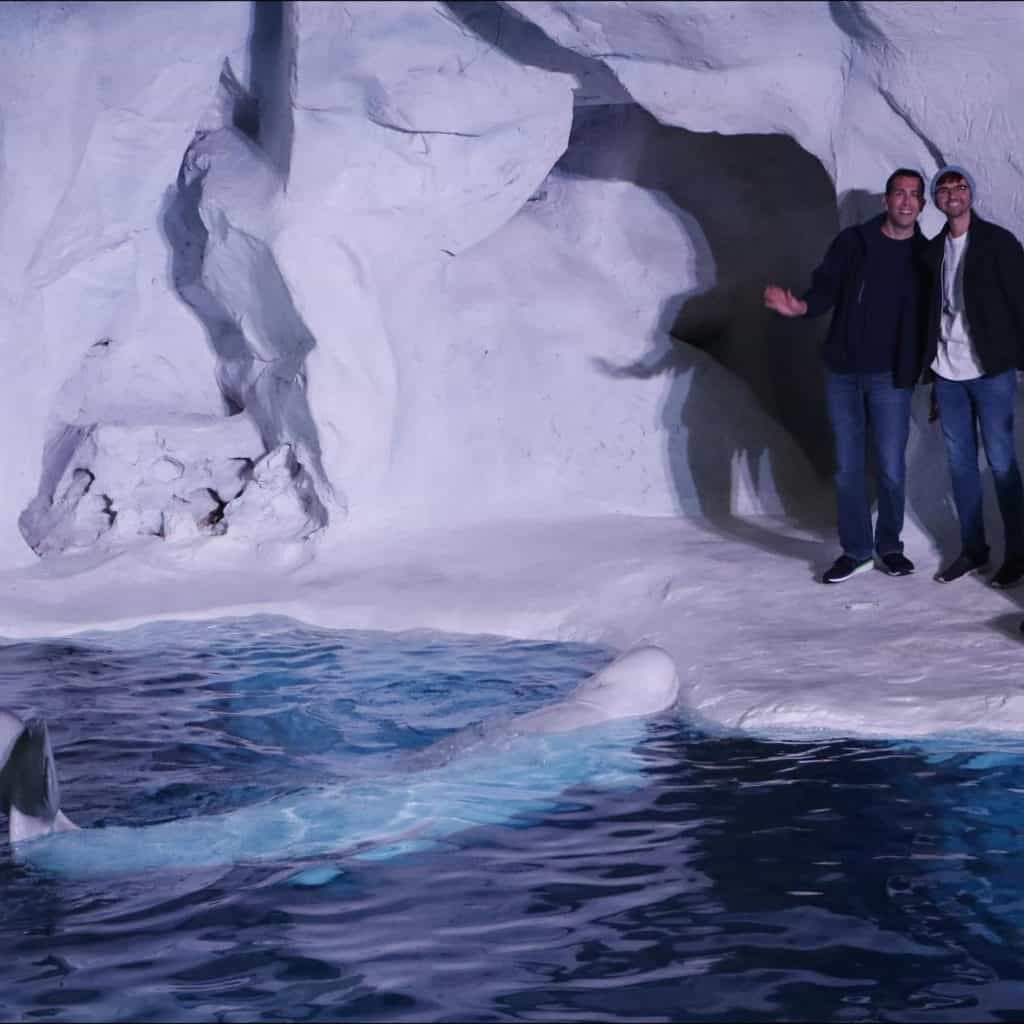 The tour group you're taken on is small in size, allowing for a more intimate and personal experience. Even then, the animal trainers will split the tour up in smaller groups and proceed to take you outside to where the beluga whales are. SeaWorld daytime guests will be able to see you as they look in the general exhibit viewing area. With you literally inside the exhibit, you'll be able to get right up to where the tank begins and interact with one of the beluga whales. The animal trainer will teach you some simple movements you could emulate to communicate with the beluga whale. Lastly, you'll be able to feed your new friend several times with fish they enjoy.
Due to how close you will get to the water, you will be asked to put all your personal belongings inside a complimentary locker within the care facility. A SeaWorld professional photographer will be present to capture these wonderful moments of you interacting with the beluga whales, but photos are not included with the price of the tour.
And now for the nuts and bolts. This tour is available most days, and starts at $60.00 per person. Due to the popularity of these animal experiences, it is highly suggested you book these tours in advance on SeaWorld's website. Upon arrival to the park, you'll check-in for your tour at the base of the Observation Tower and meet your tour guide there. Once ready, the tour guide will escort the tour group to the location of the experience. Park admission is required, but is not included.
---
Would you enjoy the Beluga Encounter at SeaWorld Orlando? Share your story with us – and thousands of other SeaWorld fans – by connecting with our Facebook, Twitter, and Instagram! Be sure to follow us for more information, tips, and the latest theme park news you love.

Looking for SeaWorld Orlando tickets? Check out Orlando Informer Tickets! You can also discuss vacation planning with our SeaWorld Community on Facebook!