Yes, Orlando's identity is tied to its theme parks, but there is an entire arts and cultural scene woven throughout the city that visitors sometimes overlook.
Experiencing the City Beautiful's art, history, and culture through a visit to its museums will make your Central Florida vacation more enriching and memorable. Take a break from the busy theme parks and enjoy a relaxing visit to a museum or escape a rainy day inside a historic center. Many museums offer reasonable admission prices, making it an affordable vacation activity.
As someone who grew up here, with memories of field trips and family time in the museums, I have my favorites. Check out some of the best institutions Orlando has to offer.
Art museums in Orlando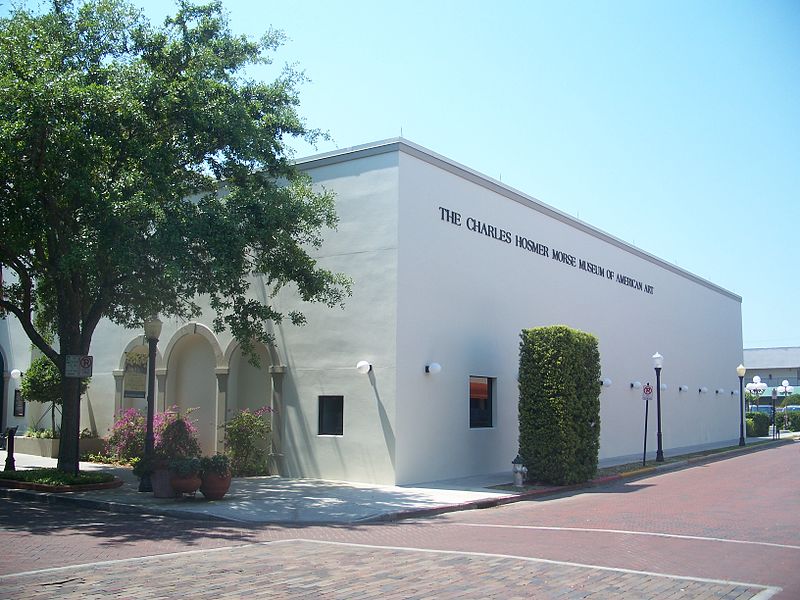 If you're going to visit just one museum in Orlando, I strongly suggest the Charles Hosmer Morse Museum of American Art. Located along Central Florida's poshest drag, Park Avenue in Winter Park, you can make a whole afternoon of your visit. This museum features works of art by Louis Comfort Tiffany, whose last name you may recognize – Louis Comfort Tiffany is of the Tiffany family that's behind Tiffany & Co. jewelry. The art contained within the walls of the Morse Museum are incredible works made using stained glass and other materials. (Keep in mind the Charles Hosmer Morse Museum is closed on Mondays. All visitors are free on Fridays, from 4:00 to 8:00 pm, from November through April.)
While you're in Winter Park, you may want to consider a visit to Cornell Fine Arts Museum and the Alfond Collection of Contemporary Art. Both are located at Rollins College, which is a private college with an exquisite campus and a neighboring boutique hotel, the Alfond Inn. You can view a wide array of awe-inspiring art both at the museum and in the collection on display at the inn. Admission is free to both!
Want even more art while in Winter Park? There's an exquisite sculpture collection a few minutes from where the Morse Museum and Rollins College are located. The Albin Polasek Museum and Gardens offers a fascinating collection of over 200 works by Czech-born sculptor Albin Polasek, and what makes this experience so unique is that the majority of the art is outside in the gardens. Take in the sculptures on display on the shores of Lake Osceola, at the sculptor's home, and linger in the shade underneath majestic trees and enjoy bright and cheerful flowers. This picturesque location is on the National Register of Historic Places. (Note that the museum and gardens are closed on Mondays.)
Another artful area in Orlando is Loch Haven Park, where you will find both the Orlando Museum of Art and the Mennello Museum of American Art. The Orlando Museum of Art was founded in 1924, and for many locals like me, it is the beacon of the art community within Central Florida; no matter what exhibits are on display, you're sure to view inspiring and interesting art here. Nearby is the Mennello Museum, which showcases art by Earl Cunningham that has been described as a combination of folk and pop culture. (Like many others, both of these museums are closed on Mondays.)
Orlando history museums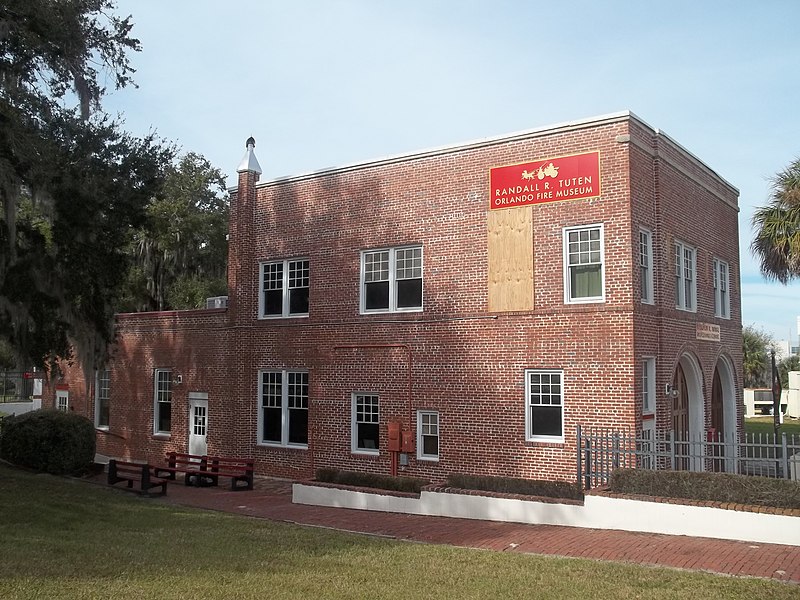 In the heart of downtown Orlando is one of my favorite treasures, the Orange County Regional History Center, which showcases Orlando and Orange County's history (as the name might imply). A variety of exhibits help to paint Orlando's rich heritage at this incredible history center. Theme-park fans can have a little fun here as there is a collection of memorabilia, news articles, and other items that show how Orlando became the themed capital of the world. There is also a somber tribute to the Pulse Nightclub tragedy and how Orlando came together during that historic moment. (This museum is open seven days a week and offers free admission on the third Thursday of each month, from 6:00 to 9:00 pm.)
Also in downtown Orlando is the small and humble Orlando Fire Museum. Located inside a historic fire station, this museum is a treat for anyone with an affinity for fire fighters, including kids – not only are there interesting details to learn about firefighting, but also Orlando's history, as well. (This museum is only open on Fridays and Saturdays.)
Escape the hustle and bustle of downtown Orlando and the attractions area by going to the Maitland Art and History Center.  There are actually five different museums to explore across two campuses: the Maitland Art Center, Maitland Historical Museum, Telephone Museum, Waterhouse Residence Museum, and Carpentry Shop Museum. The Waterhouse Residence Museum is a preserved Victorian home located at lovely Lake Lily Park – you'll walk among Victorian furnishings and view turn-of-the-century woodworking tools and other items. Artists can take up residence in studios here to create inspiring works of art, and as you visit the Waterhouse residence, be sure to stroll on the first brick road to ever be laid in the state of Florida.
See? The Orlando area does have some pretty cool history!
Unique Orlando museums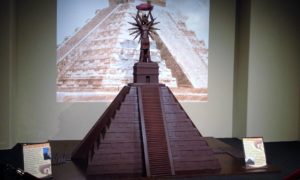 Two of the most unique museums in Orlando are along International Drive. And as you explore the museums, be sure to visit some of the nearby restaurants and attractions, as there is a lot to do along this corridor.
Start off at Ripley's Believe It or Not. You'll be amazed at the exhibits and the facts – and, maybe, you'll even be a little grossed out, too. Having visited both the Orlando and St. Augustine Ripley's, as a kid and an adult, I can say the things I saw there have certainly stuck with me.
And then end your tour of International Drive on a sweet note. The Chocolate Museum and Cafe is a trip into the wonderful world of chocolate. Your visit starts off learning about the origins of chocolate while inside a tropical rainforest; then you can gaze at incredible chocolate sculptures, the sweetest art you may ever see. There's also machinery on display so you can see what it takes to get the sweet stuff, and, finally, your tour finishes with a tasting of some of the world's finest chocolate. If you're craving even more chocolate, there is a cafe with coffee, wine, sandwiches, and all kinds of dessert. It's the sweetest museum in Orlando!
–
Find even more hidden Orlando experiences and treasures in our OI Community Facebook group, where 90,000+ vacation-planners converse and hang out.
And don't forget to follow Orlando Informer on Facebook, Twitter, and Instagram for the latest news and tips at Universal Orlando, Walt Disney World, and other Orlando experiences.