The Walt Disney Company, as you may have noticed, is a large enterprise, comprising a wide range of media and markets. The biennial D23 Expo, which is held in Anaheim this year from Friday, July 14 to Sunday, July 16, celebrates it all, with panels scheduled to highlight upcoming films and showcase the latest in consumer products – and everything else in between.
For our purposes, however, it's the theme park-centric presentations that hold the most weight. There has been an intense round of rumors and speculation leading up to this weekend's exposition, explained partially by the excitement that continues to build over certain Disney projects (such as the still-mostly-mysterious Star Wars Land), but also partially explained by the sheer scope of the 50th-anniversary-celebration preparations that are currently ongoing across all four parks of Walt Disney World Resort (each theme park will be getting new attractions and/or other types of expansions for the big shindig in 2021). If even half of the anticipated announcements are made, it'll be a big showing for Disney Parks and Resorts this year.
Given just how much is going on, and given the packed schedule of this weekend's events, we thought it might behoove us to take a quick guided tour of what to expect and when to expect it. And oh, yeah – just because we're feeling particularly nice on this fine day, we thought we might include a few of the other, non-theme-park panels that may still be of interest to Disney World fans, just to ensure you can be on-hand for all of the expo's big news.
Disney Parks and Resorts's panels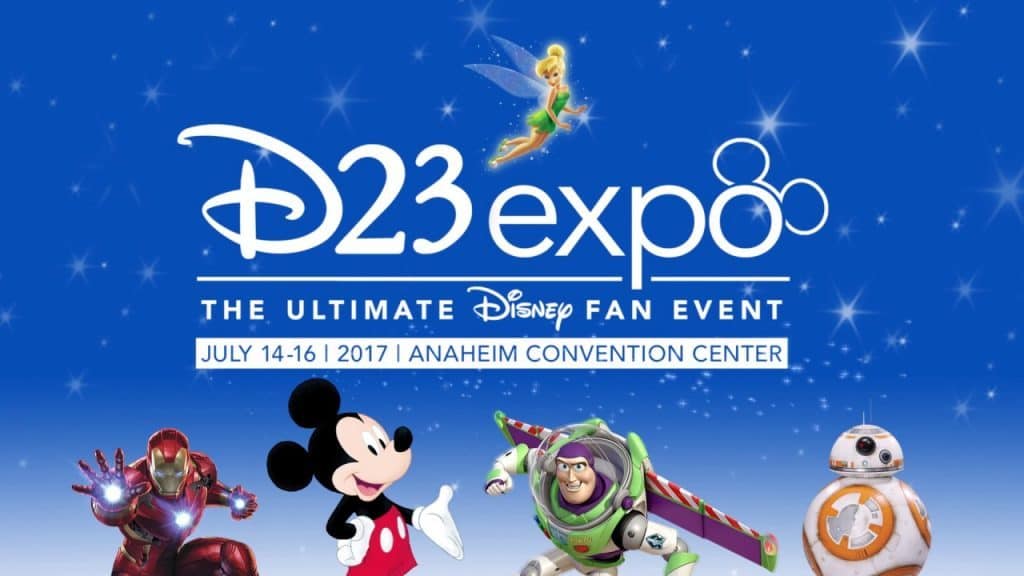 Across D23 2017's three days, there will be several presentations devoted to Disney's various theme parks and resorts around the world (with a pretty big emphasis on domestic matters, it seems like). Here's a quick listing of them all, along with their official descriptions from Disney itself:
Pirates of the Caribbean: 50 Years of Swashbuckling Adventures in Disney Parks
(Friday, July 14, 3:30 pm – 4:30 pm)
From its early origins at Disneyland to the latest technical achievements of Pirates of the Caribbean: Battle for the Sunken Treasure at Shanghai Disneyland, Imagineers will share buccaneering tales of developing this signature Disney Parks attraction around the globe.
Park Stars: Original Characters of the Disney Parks
(Friday, July 14, 6:00 pm – 7:00 pm)
Figment, Big Al, Chandu, the Hatbox Ghost, and Liver Lips McGrowl are just a few of the many Disney characters created specifically for Disney Parks. Join Imagineers Jason Grandt and Diana Brost as they take you on a journey around the world to meet many of the fun personalities that appear in Disney Parks attractions and shows.
Marc Davis Goes to WED Imagineering: The Amazing Artistry and Designs of the Legendary Disney Imagineer
(Saturday, July 15, 10:00 am – 11:00 am)
When Walt Disney asked directing animator Marc Davis to "take a look" at some of his attractions at Disneyland in late 1960, it began a second career for one of his top animators – who immediately began working for WED Enterprises, now known as Walt Disney Imagineering. Davis led the design efforts and strove to inject his trademark humor into attractions like Jungle Cruise, Walt Disney's Enchanted Tiki Room, Pirates of the Caribbean, Haunted Mansion, it's a small world, Country Bear Jamboree, America Sings, and many, many other Disney theme park classics. Join Pixar's Pete Docter and Walt Disney Imagineering's Christopher Merritt as they share amazing and unseen artwork and photographs they have discovered in the process of writing a new book on this Imagineering Legend.
Walt Disney Parks and Resorts
(Saturday, July 15, 3:00 pm – 4:30 pm)
Walt Disney Parks and Resorts Chairman Bob Chapek will show guests what's new and what's next for resorts around the globe.
Writing with Walt: Researching in the Magic Kingdom of Good Eating
(Sunday, July 16, 10:00 am – 11:00 am)
This talk examines the research, interviews, and serendipity that led to the first food book about Walt Disney at home, the studio, and Disneyland. Marcy Smothers's upcoming book, Eat Like Walt, is a culinary tour of the park's six lands. Every attraction has a story, and so do many of the menu items. Disneyland's food transports us as much as it satiates us, or, as Walt declared, "The food is as fabulous as the fun, too."
Inspiring Women of Imagineering
(Sunday, July 16, 12:15 pm – 1:15 pm)
Meet some of the talented women of Walt Disney Imagineering. Guests will hear personal stories and get an insider's look the Imagineering process from these creative and technical professionals building on Disney's rich legacy of female Imagineers.
Voices of Disney Parks
(Sunday, July 16, 2:30 pm – 3:30 pm)
See – and hear – the people behind some of the most recognizable voices heard across Disney Parks. From famed attractions to favorite characters, these talents have done it all, and guests will hear personal stories and feel as though they've stepped into a Disney Parks recording booth.
Sleeping Beauty Castle Walkthrough: 60 Years of Walt's Most Charming Tableaux
(Sunday, July 16, 3:30 pm – 4:30 pm)
In 1956, Walt Disney tasked some of his most talented Imagineers to re-create scenes from the then-in-production animated film Sleeping Beauty inside Disneyland's iconic Sleeping Beauty Castle. The result, which opened on April 28, 1957, was a magical attraction that allowed guests to stroll through the previously-unexplored winding passageways of the castle while viewing charming dioramas that re-created scenes from the beloved film. Join Imagineers Tony Baxter and Christopher Merritt as they take you through the history and development of this beloved attraction, from its beginnings in the 1950s through to its "re-awakening" in 2008.
Maps of Disney Parks
(Sunday, July 16, 4:15 pm – 5:15 pm)
Kingdom Keepers author Ridley Pearson, Disney Legend Marty Sklar, and fellow Imagineers will take the stage to explore the history of Disney Parks through Maps of Disney Parks: Charting 60 Years from California to Shanghai.
Legends of Walt Disney Imagineering
(Sunday, July 16, 6:00 pm – 7:00 pm)
Disney fan John Stamos leads this legendary conversation between Imagineers Marty Sklar, Tony Baxter, and 2017 Disney Legend inductee Wayne Jackson, who will share stories from the amazing Disney experiences they've had a hand in creating around the globe.
A Galaxy of Stories pavilion
In addition to all the above presentations, Disney will have a special pavilion set up during the three-day event that is devoted to Star Wars Land.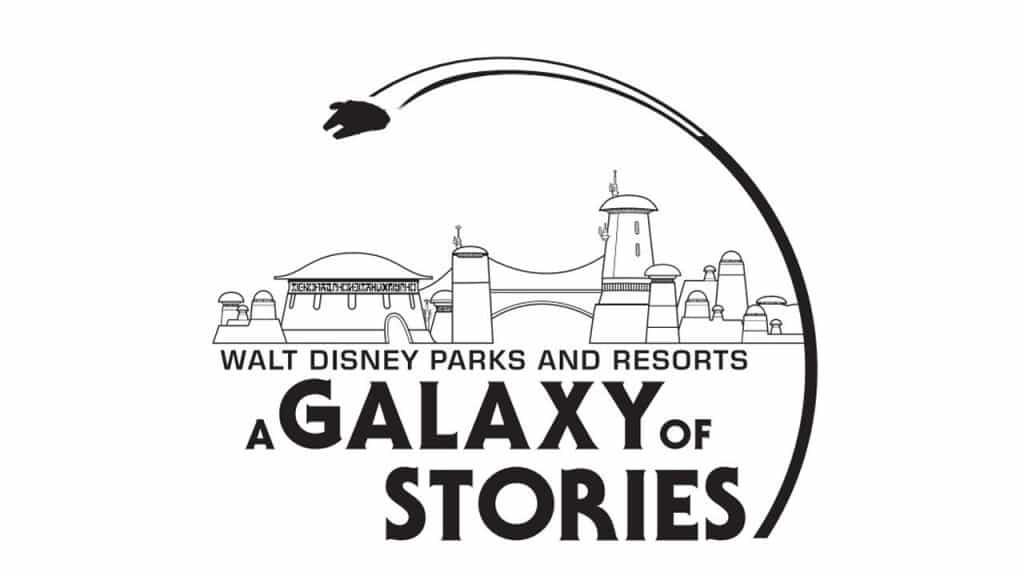 Here's the official description:
Guests can catch a glimpse of the locations, starships, creatures, and droids that will populate this remote village on the Outer Rim, and experience the world premiere of a detailed model showcasing the immersive 14-acre lands coming to Disneyland and Disney's Hollywood Studios in 2019. There will be plenty of artwork and media on display to show guests the creative process bringing the Star Wars galaxy to life.
The best of the rest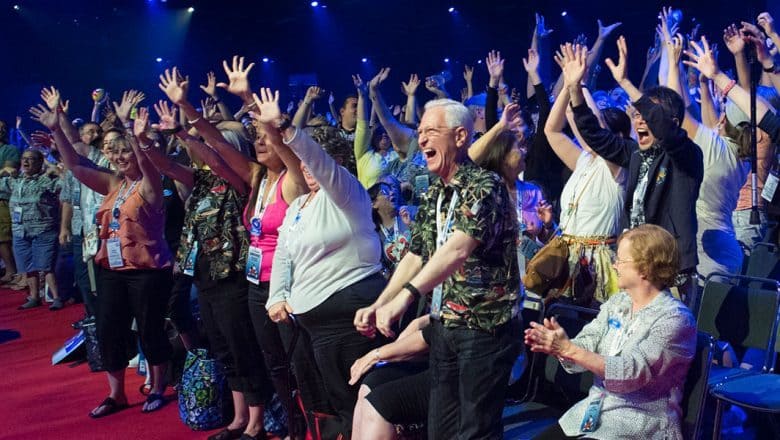 Films, comics, animated shorts, Marvel, Star Wars, Pixar – there's quite a bit to take in with 2017's D23. While it's nearly impossible to follow every panel, here are the ones where we think the most interesting discussions will be had or the most noteworthy revelations will be dropped.
Cup o' Joe
(Friday, July 14, 1:15 pm – 2:15 pm)
Joe Quesada, chief creative officer of Marvel, will take the stage for a no-holds-barred panel on everything Marvel.
Pixar and Walt Disney Animation Studios: The Upcoming Films, Hosted by John Lasseter
(Friday, July 14, 2:30 pm – 4:30 pm)
Join host John Lasseter, chief creative officer of Pixar and Walt Disney Animation Studios, as he presents "Pixar and Walt Disney Animation Studios: The Upcoming Films." Watch never-before-seen footage from Pixar's upcoming feature Coco and Walt Disney Animation's Ralph Breaks the Internet: Wreck-It Ralph 2, and be prepared for surprise announcements, musical performances, and appearances by star voice talent.
Disney, Marvel Studios, and Lucasfilm: Live Action at The Walt Disney Studios
(Saturday, July 15, 10:30 am – 12:30 pm)
The Walt Disney Studios is home to the biggest and most beloved brands in filmmaking today, with a number of highly-anticipated projects from Disney, Marvel Studios, and Lucasfilm in the works. At this exclusive presentation featuring never-before-seen footage, surprise star appearances, and more, you'll get a behind-the-scenes glimpse at an exciting array of spectacular films on the horizon from these world-class studios.
Creating the Worlds in Pixar's Universe
(Saturday, July 15, 12:15 pm – 1:15 pm)
Pixar's films are filled with beloved characters living in relatable-yet-previously-unimagined worlds. Join Pixar production designers and artists who have created the mountain tops, oceans, and "monstropolises" in which your favorite characters live. These artists create the setting and cultivate the mood of every scene using extensive research, incredible imagination, and each individual director's vision, giving life to the amazing worlds in Pixar's movies.
Level Up! The Walt Disney Company's Videogame Showcase
(Saturday, July 15, 1:00 pm – 2:00 pm)
Experience never-before-seen gameplay, trailers, special guests, and other unforgettable surprises from across the Disney, Star Wars, and Marvel games portfolios in this must-see showcase. Jimmy Pitaro, Chairman, DCPI, will kick off the presentation, which will feature many show-stopping moments, including announcements from Marvel and more information about the highly-anticipated games Star Wars: Battlefront II from Electronic Arts and Kingdom Hearts III from Disney and Square Enix.
Olaf's Frozen Adventure: A Sneak Peek at the New Frozen Short Film
(Saturday, July 15, 2:30 pm – 3:30 pm)
Be among the first to see exclusive and behind-the-scenes footage from Walt Disney Animation Studios's newest Frozen holiday short film event, the highly-anticipated Olaf's Frozen Adventure. The film, which features the talents of the original Frozen cast, as well as brand-new songs, is directed by the Emmy-winning team Stevie Wermers-Skelton and Kevin Deters (Prep & Landing) and produced by Oscar-winning producer Roy Conli (Big Hero 6, Tangled).
The Evolution of Pixar's Characters
(Saturday, July 15, 6:00 pm – 7:00 pm)
From the waves in their hair to the shoes on their feet, Pixar characters are designed to be full of personality and to tell a story. Hear from the legendary Pixar artists who have created the most memorable characters in the company's history. These are the visionaries who start with an initial doodle and see the evolution of a character through to final animation – the people who let technology influence the art and make the impossible possible.
Yesterday's Tomorrow: Disney's Magical Mid-Century
(Saturday, July 15, 6:00 pm – 7:00 pm)
Don Hahn's new book, Yesterday's Tomorrow: Disney's Magical Mid-Century, is a valentine to Disney of the 1950s and '60s, an era of optimism, relaxed lifestyle, and innovative design. Author Don Hahn takes us on a lavishly-illustrated journey through the era, with rarely-seen art and photography of the mid-20th century reflecting the unique style that Walt Disney and his artists pioneered. If you've seen Sleeping Beauty, read Dwell magazine, shopped at Design Within Reach, or watched Mad Men, this talk is for you and all those who love this extraordinary era at Disney.
PopDisney: Six Degrees of Separation
(Sunday, July 16, 5:00 pm – 6:00 pm)
How were the many worlds of Disney – such as Marvel, Lucasfilm, and the Muppets – all connected long before they were part of The Walt Disney Company? Join archivist Justin Arthur and Disney character voice Bret Iwan on a lively exploration of Disney's place in the pop culture spectrum, strange historical facts, and little-known connections across the years, featuring rarely-seen clips and imagery.
–
We here at Orlando Informer will be on hand to deliver all the biggest and most exciting news to you as it drops this weekend. Be sure to keep your eyes peeled on our blog, Facebook, Twitter, and Instagram feeds for all the latest.