On the continued march to Walt Disney World's 50th anniversary in 2021, Disney has been readying each of its resort's four theme parks for the big event, refreshing their attractions or expanding them with brand-new lands. So far, Hollywood Studios has been the out-and-out star of this preparatory work, getting such additions as Toy Story Land and Star Wars: Galaxy's Edge – but Epcot, it seems, is right behind its neighbor.
Today at the D23 Expo, the company announced a whole slew of changes for Disney World's second park, starting with the fact that Tom Fitzgerald, one of the chief Imagineers responsible for creating the park back in the late 1970s and early '80s, will be spearheading the makeover charge.
Next came word that Disneyland Paris Resort's Ratatouille ride will be coming to the French pavilion, while the China showcase will be getting a new, updated 360-degree movie.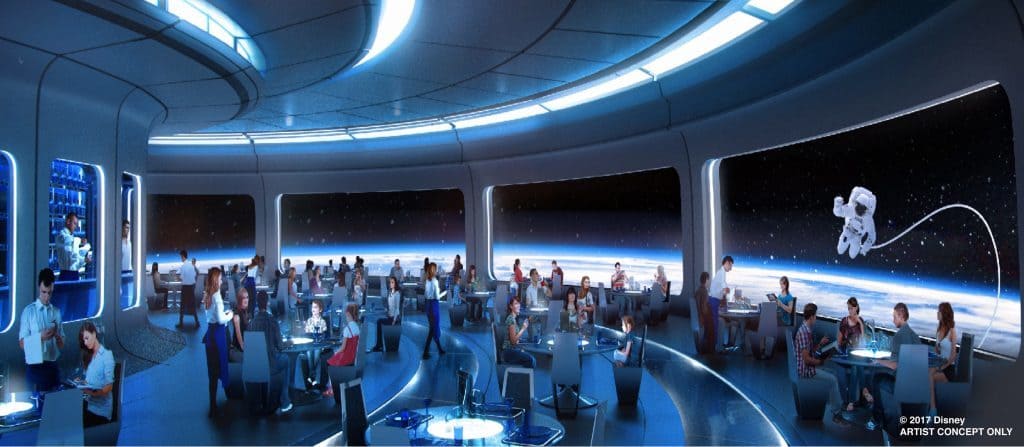 Future World won't be left out of the renovations. In addition to Guardians of the Galaxy receiving its own E-ticket attraction, Mission: Space will be getting a whole new mission added to its ride experience – as well as a brand-new table-serve restaurant installed next door.
Though not the system-wide makeover that Hollywood Studios is currently in the midst of receiving, these new developments are nonetheless vital for Epcot; the once-mighty park has slowly come adrift, leaving its original identity behind and facing the reality of having its Future World appear decidedly anachronistic (a fate that is also befalling Magic Kingdom's Tomorrowland).
But there were even more announcements to be had at today's D23 theme park panel! Both Magic Kingdom and Hollywood Studios got their own E-tickets unveiled, as well (Tron Lightcycle Power Run and Mickey and Minnie's Runaway Railway, respectively), as well as Disney World receiving new transportation options (gondolas and Uber-like Minnie Vans), and, the most exciting one of them all, the confirmation of a Star Wars-themed hotel.
–
For more on D23, Walt Disney World, and other Orlando attractions, be sure to follow Orlando Informer on Facebook, Twitter, and Instagram.