Editor's note: This article is being republished from our archives. Enjoy!
The attraction building might look a bit plain from the outside, but I can assure you there is a whole other world waiting for you inside E.T. Adventure at Universal Studios Florida.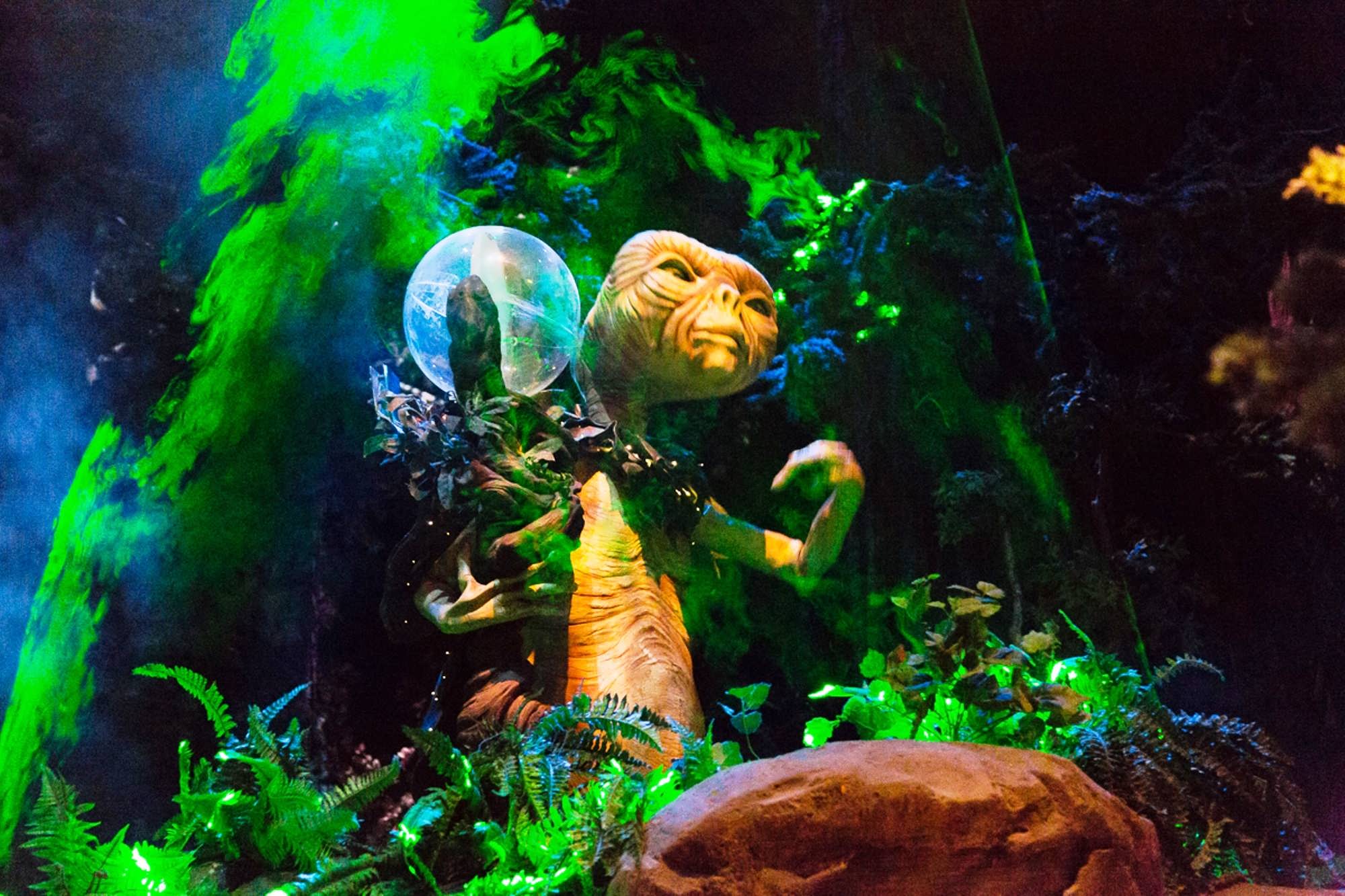 E.T. Adventure at Universal Studios Florida.
Starting off with the preshow for this attraction, you first get an explanation from Steven Spielberg of what is happening on E.T.'s home planet and that he needs your help. You make your way into the next room where you will receive your Interplanetary Passport; you will need this in order to travel to E.T.'s planet and to receive a special message from E.T. at the end of your journey.
The next part of the preshow is one of my favorite scenes! You begin the experience by entering a forest where police are looking for you. E.T.'s teacher, Botanicus, also makes an appearance here. Every so often he will speak to you about how he is desperately hoping for E.T.'s return. The whole section of the queue is extremely detailed and immersive (as is the whole ride). If you take the time to look around, you will notice other key items from the actual movie, like the Speak & Spell with " H E L P E T" displayed on it. Perhaps most memorable, there is a distinct smell in the forest that adds to the magic of it all. If Universal offered camp-outs in the forest, I would do it without hesitation!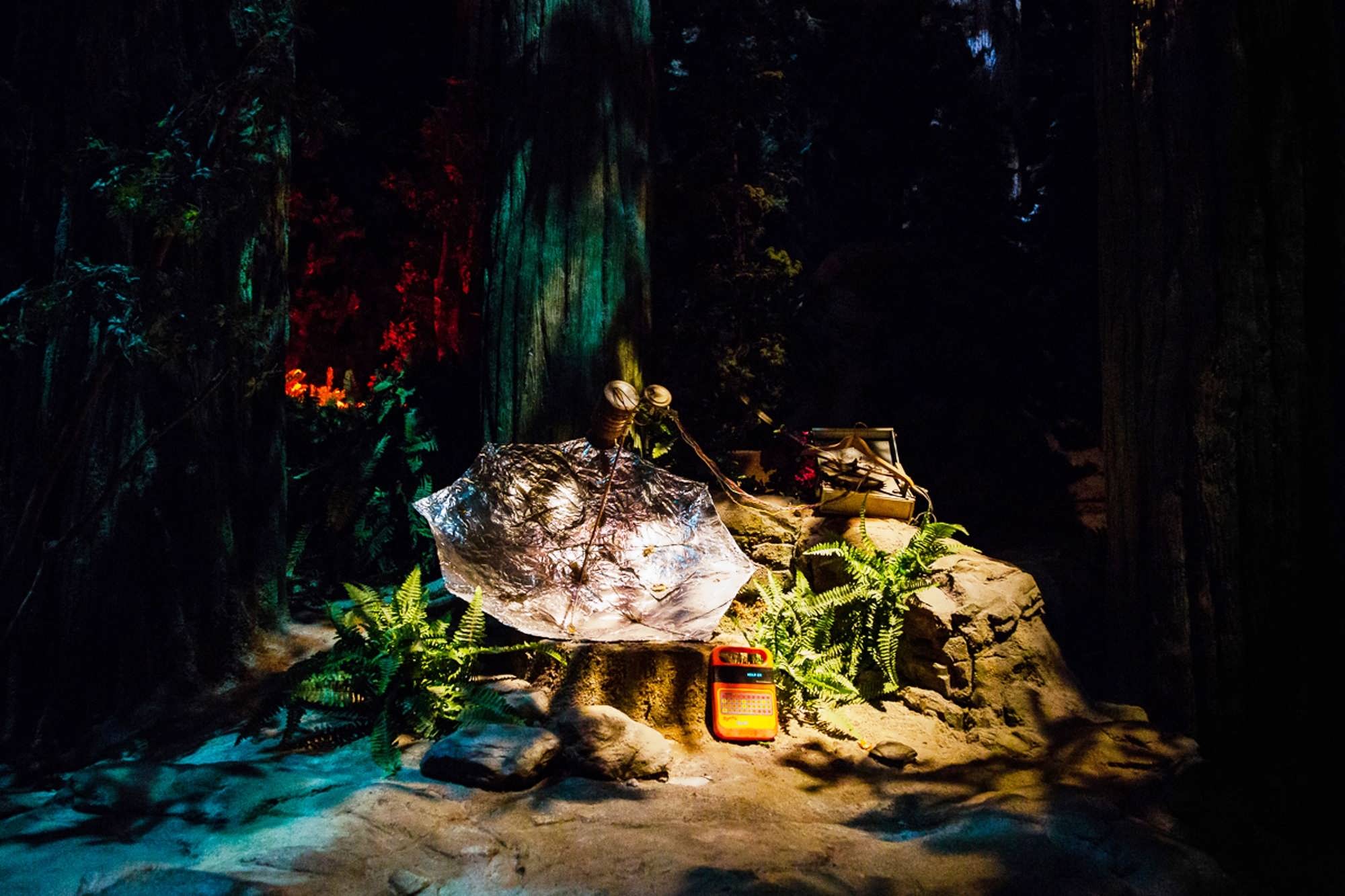 E.T. Adventure at Universal Studios Florida.
After you escape the police in the forest, you board the bikes that serve as the ride vehicle. These bikes seat four across, three rows deep, making it easier to ride with all members of your party. This is where your journey to E.T.'s planet begins, so be sure to turn in your Interplanetary Passports before climbing onto your bike. If you're lucky, you might even be the person who transports E.T. in their bike basket! The bike with E.T. is located in the front row, middle seat.
I don't want to give too many details about the actual journey to E.T.'s planet, but along the way you will be chased by police and scientists through the forest, fly over the city with a fantastic view, and finally encounter a magical celebration on E.T.'s Green Planet with all of his friends. At the very end, be sure to listen for a very special message from E.T. himself at the end of your adventure.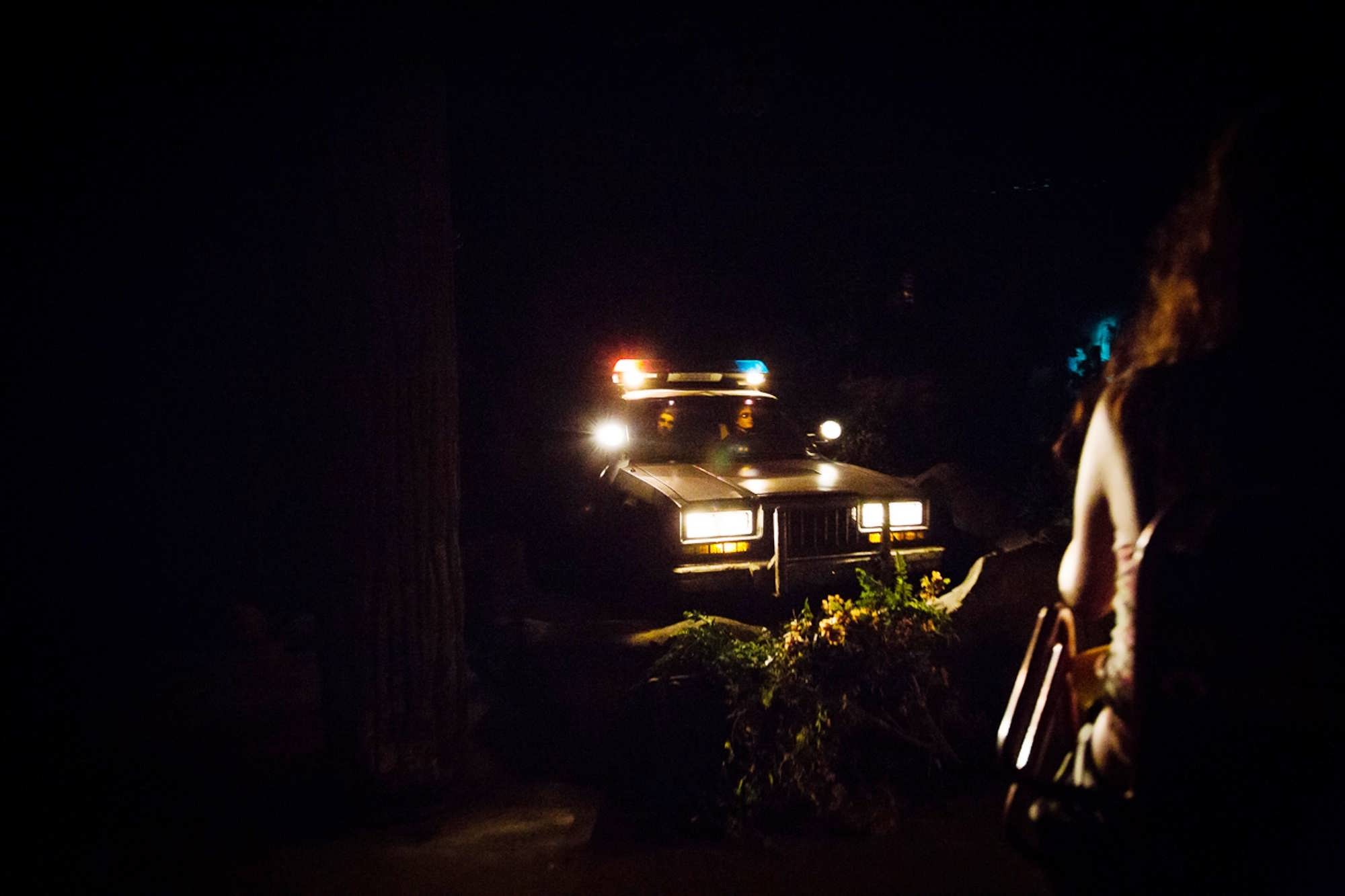 E.T. Adventure at Universal Studios Florida.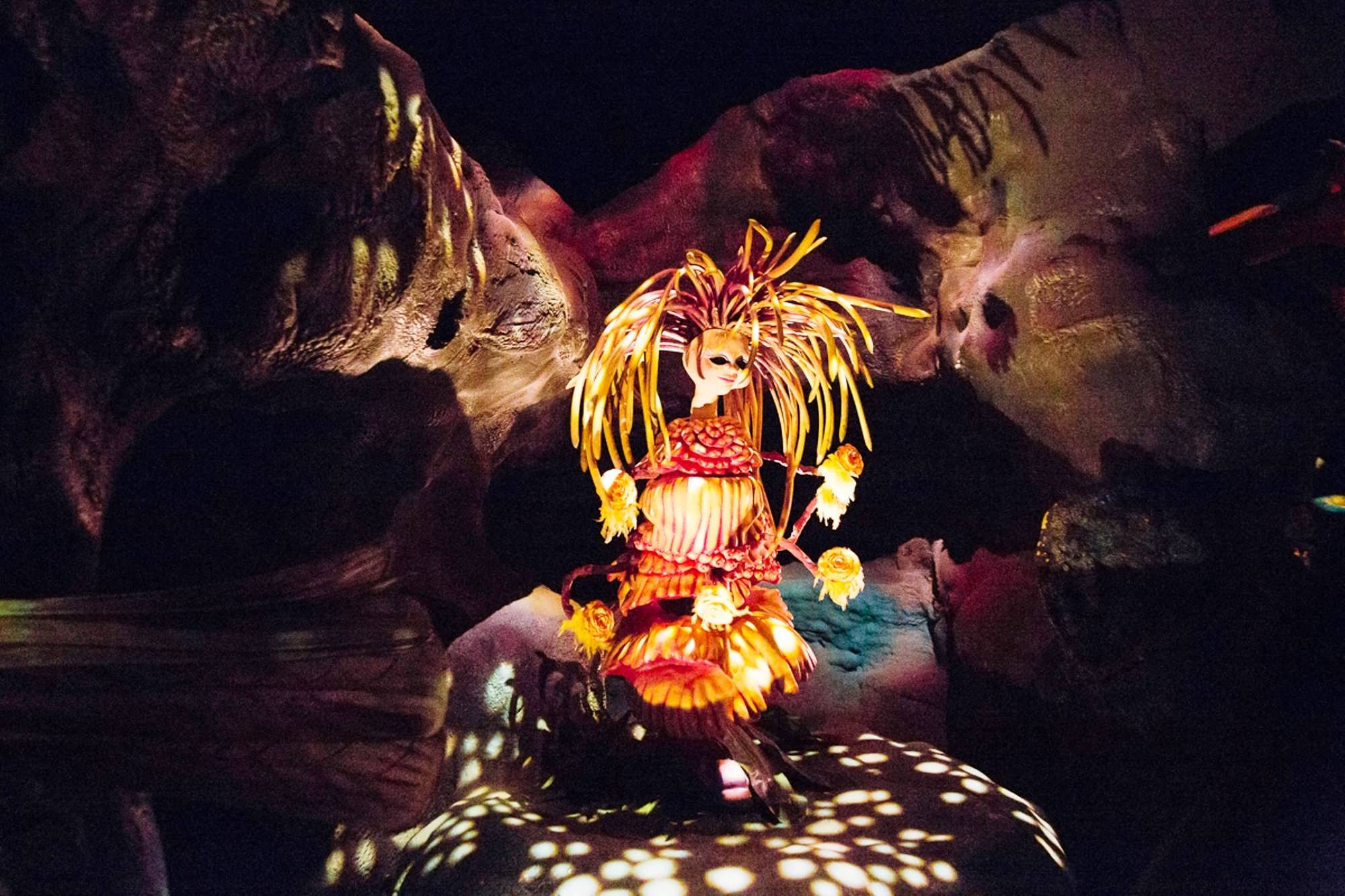 E.T. Adventure at Universal Studios Florida.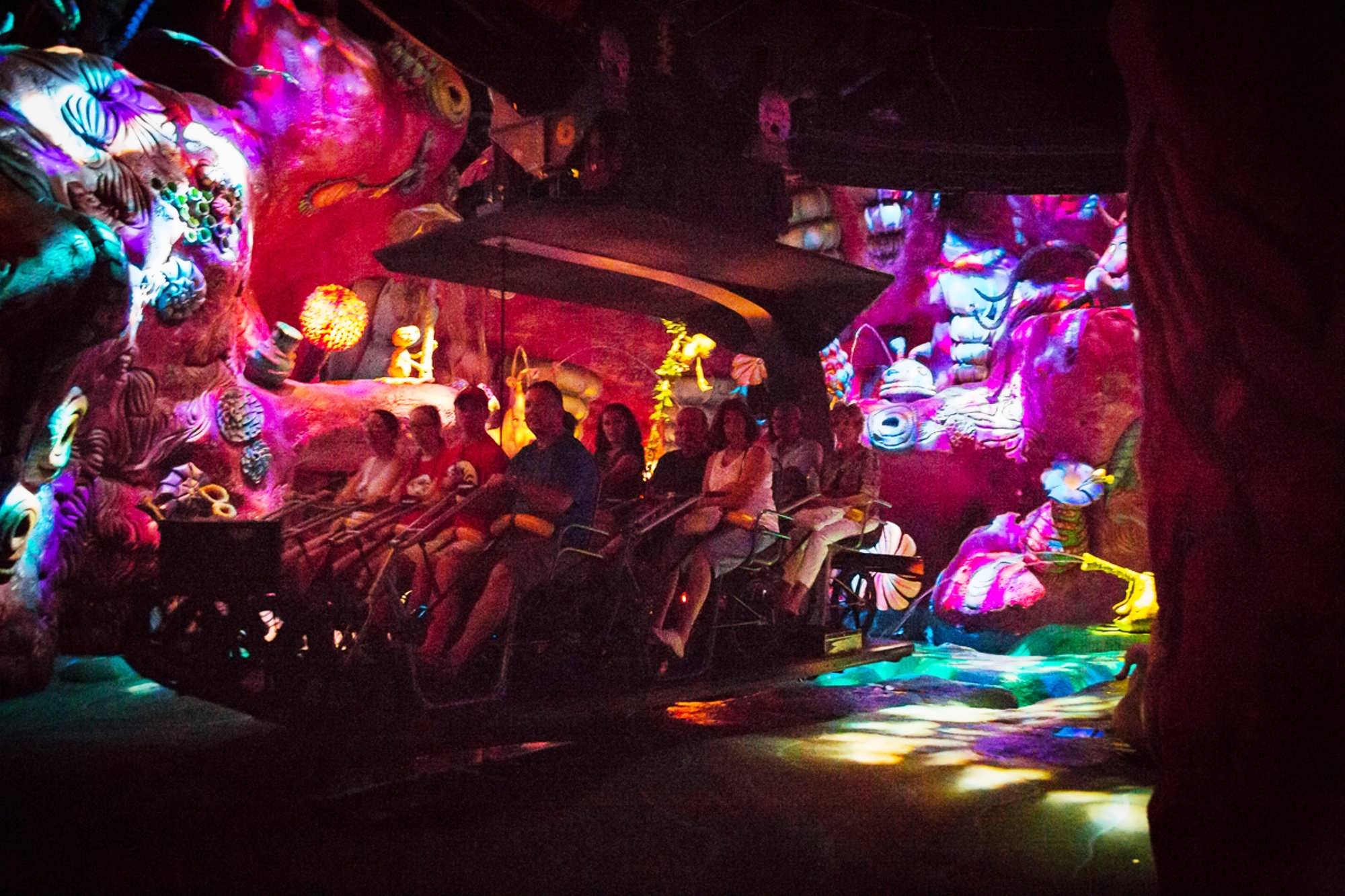 E.T. Adventure at Universal Studios Florida.
This Universal Orlando attraction is unique as it is one of the few attractions left that does not rely on video screens, high tech effects, or simulator motions. Most of the ride is set up like a large movie set with animatronics and props throughout. Even those who have not seen the movie can easily follow along in this adventure. Many people seem to overlook this attraction inside USF's Woody Woodpecker KidZone, but it is by far one of my all-time favorites! I LOVE the fact that it is an entirely immersive experience, with all real props instead of simulator effects. It makes you feel like you are truly on an adventure with E.T., and that you really traveled to another planet. It's a kid-friendly magical experience that all ages will enjoy.
Ride Facts:
E.T. Adventure opened on June 7, 1990. With the closing of JAWS in early 2012, it is the only major opening-day attraction that is still in operation.
Each guest receives a personalized message from E.T.
Composer John Williams wrote the music for the attraction.
When you arrive on E.T.'s home planet, he is gone from the bike basket.
The ride exits into an E.T. gift shop, where you will have the opportunity for some E.T. and friend photo ops (see below).
Children between 34″-48″ must be accompanied by a Supervising Companion.
Offers Universal Express Pass access.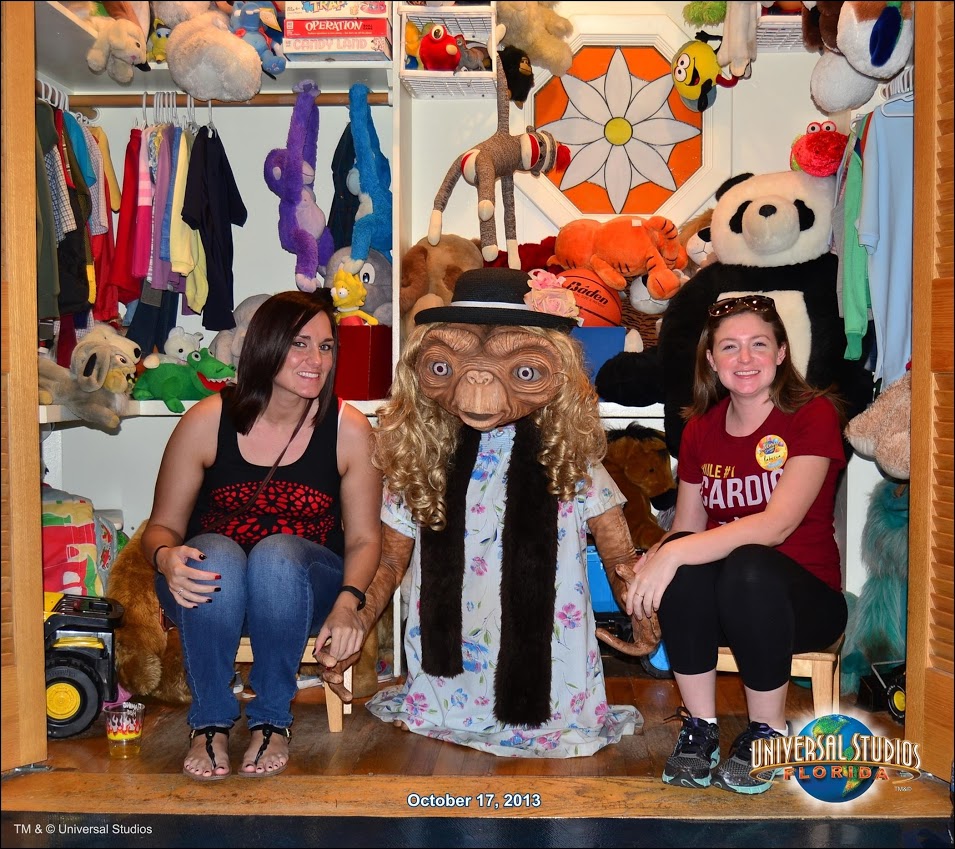 E.T. Adventure photo op. Thanks, Audrea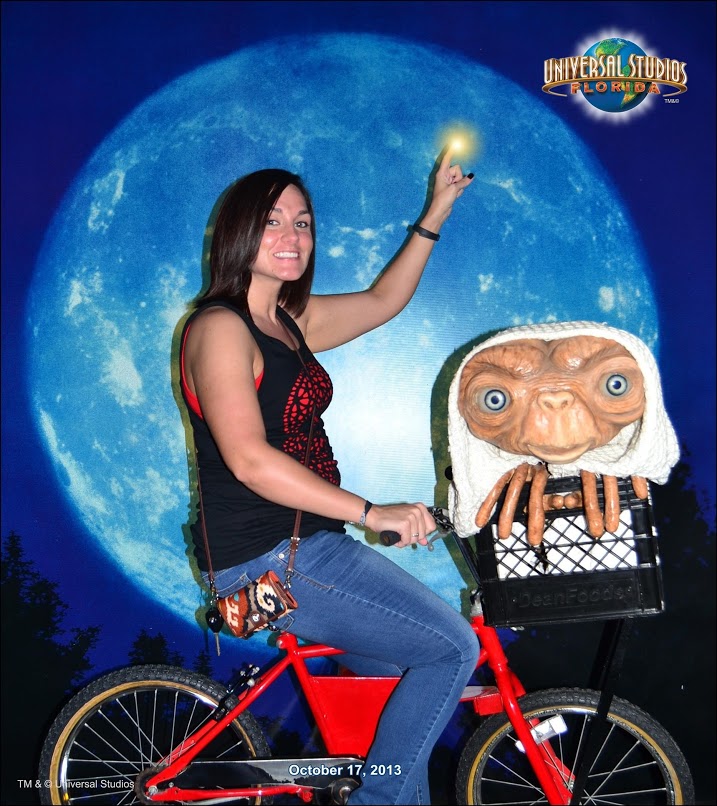 E.T. Adventure photo op. Thanks, Audrea
E.T. is one attraction that has many passionate fans. Here is a ride review of E.T. Adventure submitted by one of our readers:
You can learn more about the attraction on the E.T. Adventure page in the OI Universal Center.
"I'll Believe in You All My Life"
E.T. was a blockbuster when I was a very young girl. As a girl, I remember being entranced by the story of the friendly little alien who visited Earth and impacted the lives of everyone he met. As a little girl, I loved geraniums, named my first pet "Gertie," had an E.T. cake for my 4th birthday (yes, I remember!), wished for a Speak-and-Spell, and loyally suffered through the Atari nightmare that is this movie's namesake. My love of this story continued into my adult life. One of the best first dates I ever had was with a gentleman who knew of my love for the movie and thought it would be fun to attend the re-release in 2002, just so I could see it on the big screen once more.
All that said, when my husband and I went to Universal Orlando on our honeymoon, the bar was set extraordinarily high. My husband even gently warned me that I may be disappointed as we waited in the queue for this attraction.
I wasn't. Not by a long shot.
I understand that many feel this ride is outdated, boring, and needs to be updated or replaced. I respectfully disagree. As a little girl who was entranced by E.T. and Elliott riding the flying bike in the light of the moon, you can imagine how excited I was to see that our "ride" was one of these bikes. I didn't think it was possible to feel like a little girl again as a grown-up in my 30's… but I did. Especially when E.T. popped up to fly with us! Universal does a wonderful job of recapturing the magic and fun that makes E.T. such a timeless and iconic classic. The end is also wonderful, with E.T. acknowledging you by name as he bids you farewell.
Universal works incredibly hard to create memorable moments for folks who visit their parks. For me, riding a flying bicycle with E.T. WAS that moment. I literally cannot think of that day without a smile coming to my face. As a new parent, I sincerely hope this attraction will still be around for me to share with my daughter when we take her to Universal Orlando. I cannot think of a better gift to pass to my daughter.
– Ann
E.T. Adventure – photo gallery
[sharedmedia=gallery:albums:75]
<script async src="//pagead2.googlesyndication.com/pagead/js/adsbygoogle.js"></script>