Park history fans rejoice! The battle of fire and ice continues in the recently-announced Halloween Horror Nights house, Dueling Dragons!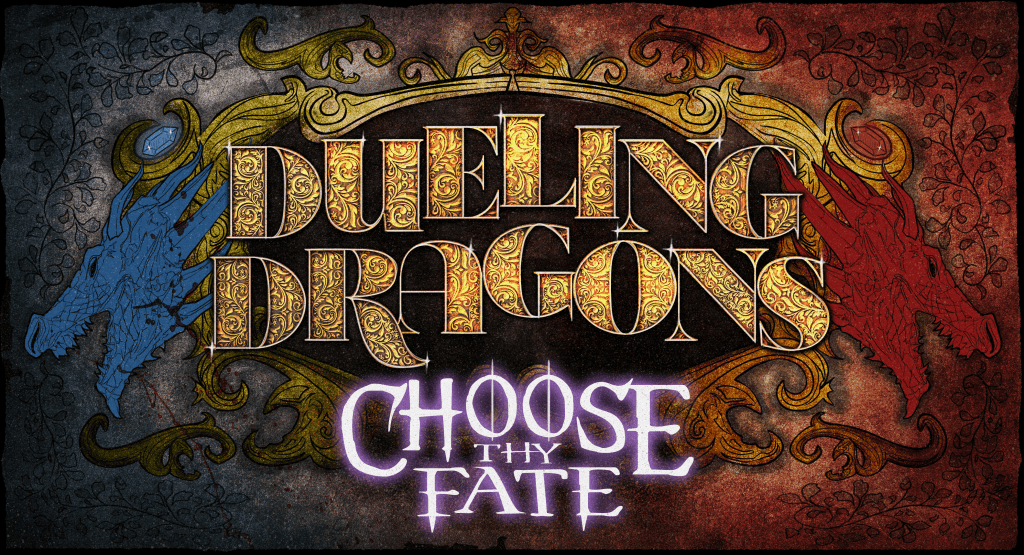 Here's how Universal described the house:
Two warlocks of great power were turned into dragons after trying to take Merlyn's spell book. Now you and your friends are caught in their epic battle. You must choose a path and a victor.
What's interesting about this dragon-filled house is that it is not only a nod to an archived attraction but appears to have four different endings in somewhat of a "choose your own adventure" style. 
Long before the land of Butterbeer lived Merlinwood, a fantastical land in Universal's Islands of Adventure based on another mythical wizard – Merlin. This area's main draw was the Dueling Dragons inverted coaster, an opening-day attraction, where we follow the battle between the Ice Dragon and the Fire Dragon. The ride featured dueling tracks based on each dragon where the trains originally simultaneously dispatched.
In 2010, the attraction was renamed to Dragon Challenge and rethemed for the opening of The Wizarding World of Harry Potter. Instead of a battle between fire and ice, the two tracks were given the new names of Hungarian Horntail and Chinese Fireball.
Dragon Challenge closed in 2017, releasing the land to a new resident – Hagrid's Magical Creatures Motorbike Adventure. However, the original rides, like Dueling Dragons, that paved the way for today's latest and greatest still hold a place in many hearts.
It's exciting that we will watch the story of these two dragon foes develop and unfold after six years of cease-fire during Halloween Horror Nights, running September 1 through November 4. Find out everything you need to know about tickets here.
---
Discover everything you ever wanted to know about HHN – plus more! – in our insider's guide. And then discuss it all with 160,000+ other Universal die-hard fans in our Orlando Informer Community on Facebook. And be sure to follow Orlando Informer on TikTok, Threads, Facebook, Twitter, and Instagram for the latest news, tips, and more at Universal Orlando, Walt Disney World, and other Orlando attractions.