So you had enough of the theme parks. Or to begin with, you were never a fan of the parks. Or maybe you just want to find a cheap drink without having to pay a ridiculous admission fee. Well, whatever your reason or reasons, Downtown Orlando may be the right place for you.
Not to get confused with the formerly known Downtown Disney, Downtown Orlando ("Downtown") is about a thirty-minute drive from Walt Disney World or fifteen minutes from Universal Orlando Resort.  Downtown can be fun for all ages and all types of people. It offers loads of entertainment, great restaurants, and bars. If you end up driving there, the only thing of concern is parking.
Where to go and how to get to Downtown Orlando
Downtown roughly lies east along I4 with the northern line as Robinson Street and Southern line as South Street.  The eastern line being Summerlin Avenue, just East of Lake Eola. Of course there are places that lie just beyond, but that will be the general area for purposes of this article.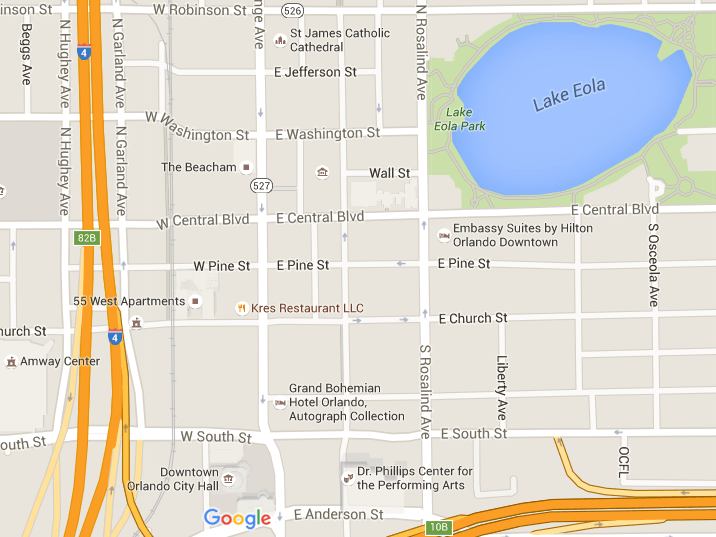 The best way to get to Downtown is by car. AMTRAK also has a station just south, but you would need to bus it or car to the Downtown area. There are private commercial parking lots and there are government parking garages. All are fine (just remember to keep your doors locked) and will range anywhere between $5 to $10. Unless you're doing some fine dining at a hotel, stay clear of expensive valet parking.
Downtown also offers a bicycle sharing program. For $8 an hour visitors can ride around the city in their bike lanes. Return it to anyone of their many kiosks.
Once you're in the area, no need to taxi it to other places. Every place you want to be is within walking distance.
Entertainment at Downtown Orlando
A great area to relax and take in the scenery is Lake Eola. Around the lake is a sidewalk that is around a mile in length. They offer paddle boat rentals that are in the shape of swans that run for $15 each half hour. Every Sunday there is a farmer's market with fresh fruits, vegetables, and bread. Every once in awhile you can catch a free local concert or movie. A truly fun time can be had there without breaking the bank.
A somewhat new addition to Downtown is the Dr. Phillips Center for Performing Arts. Finished in 2014, the venue offers various performances in multiple theaters including, but limited to concerts, operas, and plays. Not as new, but still state of the art, the Amway Center has been home to the Orlando Magic since 2010. The Amway Center can hold over 18,000 people for a basketball game and over 17,000 for concerts. Although the Amway Center is West of I4, it's a very cool venue and worth taking a short taxi cab ride over.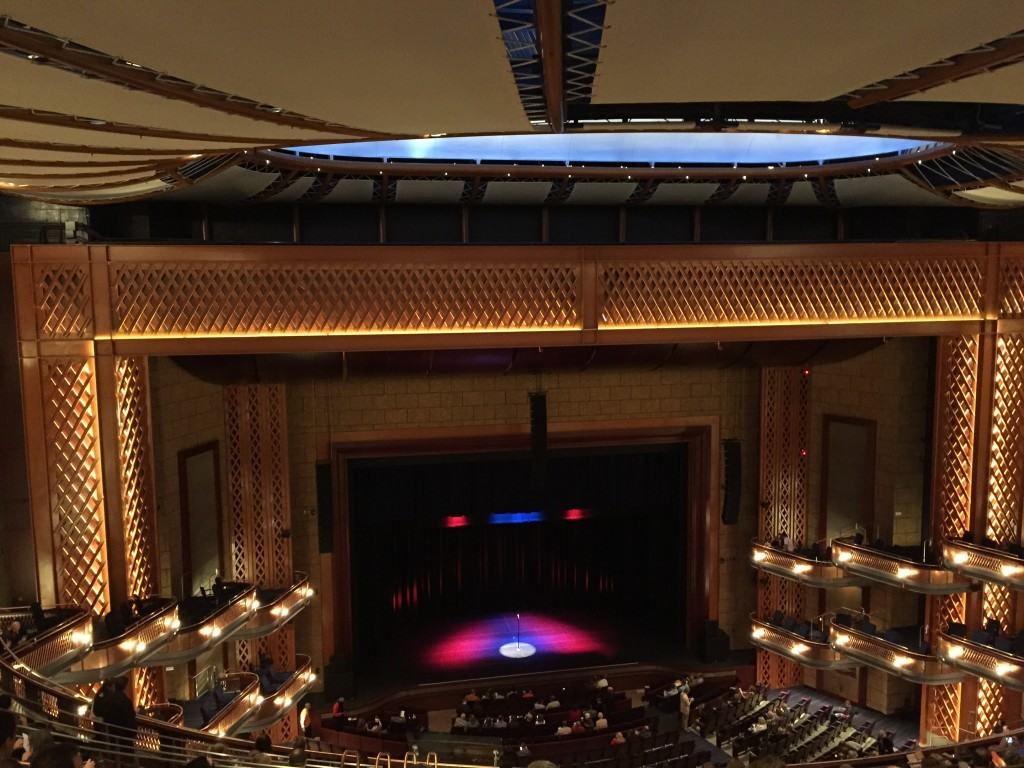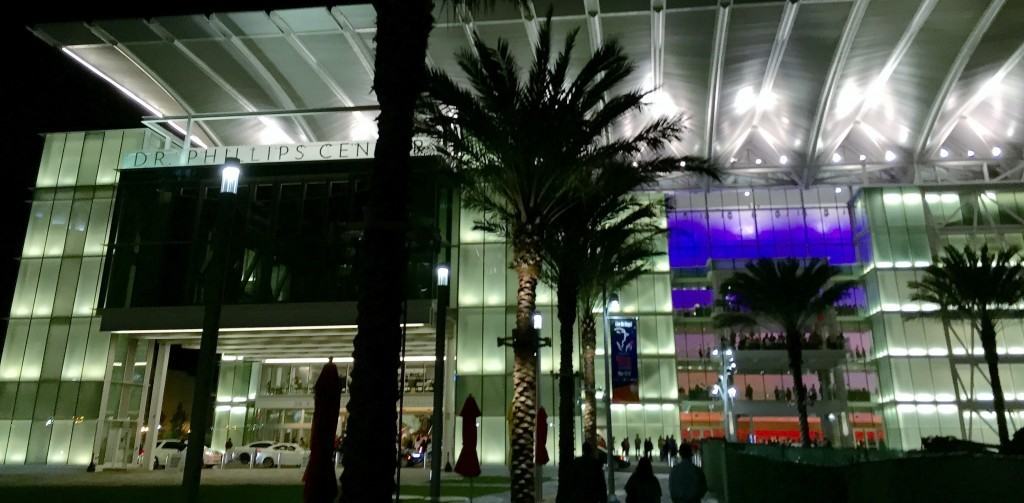 Orlando also has their own professional soccer teams, Orlando City (male) and Orlando Pride (female). They currently play at a stadium that's a 5-minute drive away, but will soon have a brand new stadium for the 2017 season that will be within walking distance. Get excited because Orlandoans loves their soccer and once you're there, you will too.
Another fun spot to hang out is Wall Street Plaza. It's a group of fun bars and restaurants. The street is closed off to cars, so people can freely restaurant and bar hop with total ease. Something is always happening every holiday and they often have a large outdoor screen to watch games. Although sometimes they have a cover charge for big events, it kind of keeps some of the riff raff away.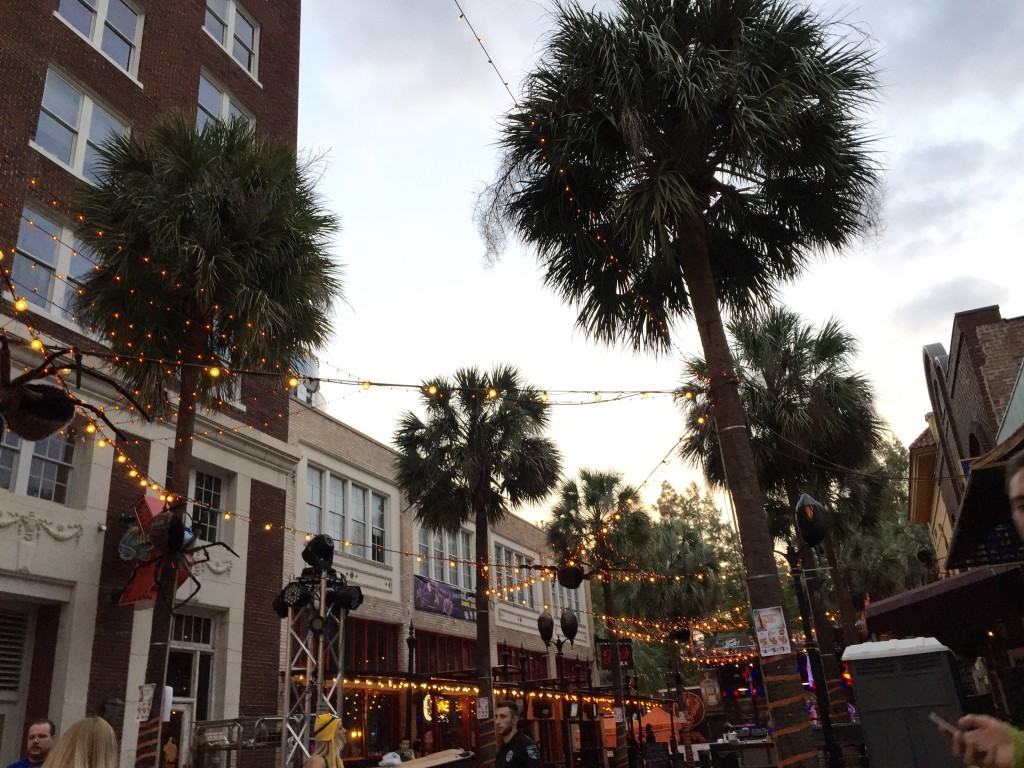 Restaurants/Bars in Downtown Orlando
Speaking of bars and restaurants, there is, in my opinion, a slightly more upscale version of Wall Street Plaza called Church Street. It of course lies on Church Street and just west of Orange Avenue. On Church street exists an excellent swanky steakhouse called Kres Chophouse. Kres serves some of the most delicious steak and best of all, you can add toppings like Foie Gras! Close by there is a three story bar, each level having its own vibe. The third story is a rooftop bar called Latitudes, which is an absolute blast. Most places have happy hour drink specials, so make sure to show up early and ready.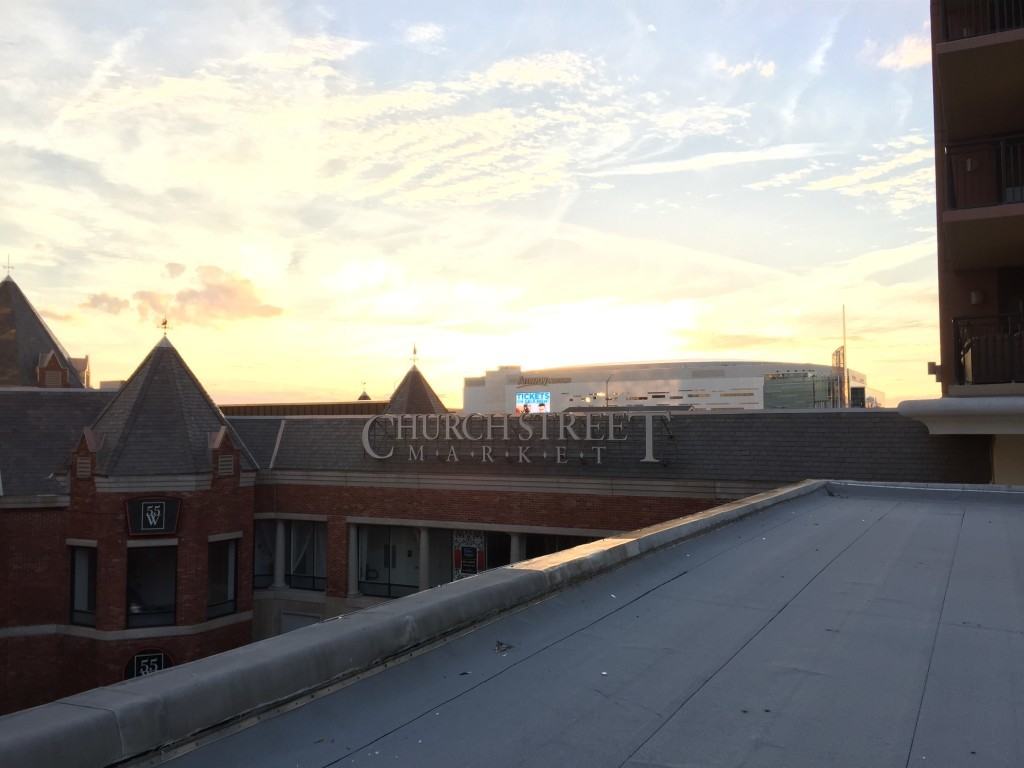 Spread around the city there are plenty of other restaurants and bars. Another great bar is The Courtesy which offers fancy drinks with a dark ambiance. If you like Spanish food, the former food truck turned restaurant, Super Rico Colombian Bistro offers excellent tasting and cheap delicacies.  Franks and Steins has a variety of draught beers, hot dog combinations, and games. However, don't be limited by my choices, there are many other places to go so don't be afraid to just walk around until you find something nice.
Where to stay when visiting Downtown Orlando
Downtown doesn't offer too many options as far as hotels compared to what's around Disney and Universal. You're basically looking at a few choices if you want to walk from your hotel to the main areas. The best and most central location is the Marriott owned Grand Bohemian Hotel. The Grand Bo, starting around $199, offers a very posh atmosphere and has its own restaurant and lounge.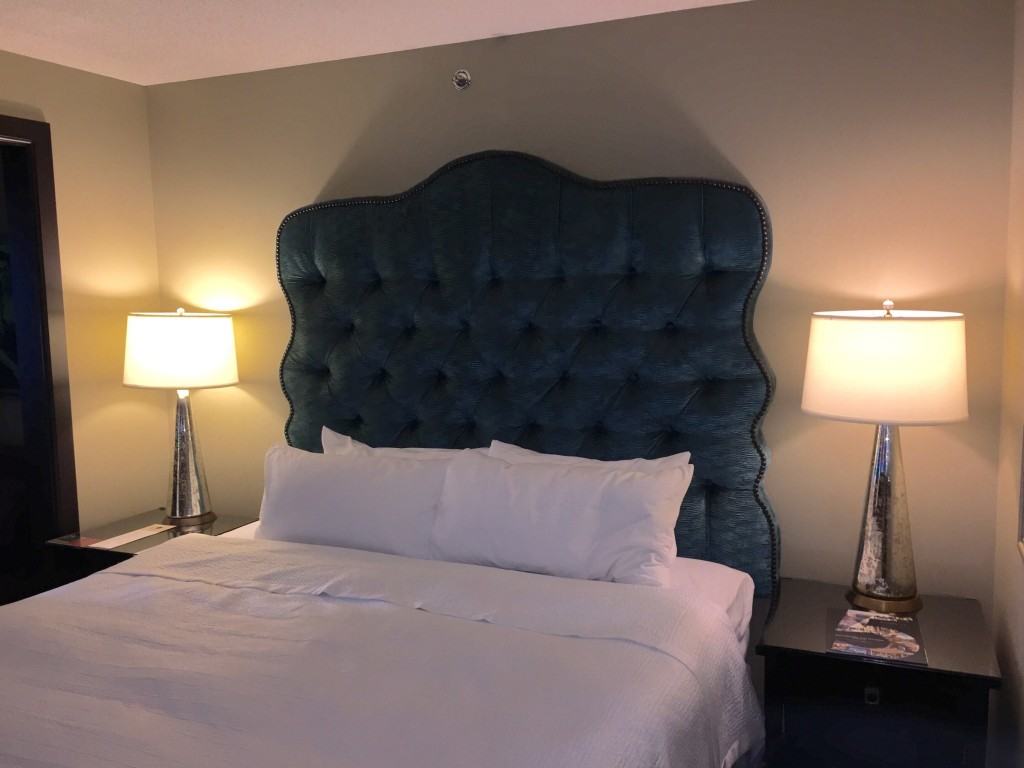 Sometimes a slightly cheaper alternative and not too far away is Aloft Orlando Downtown. Right across from the Dr. Phillips Center for Performing Arts, this place has hip styling and a large bar on the first floor. Around the same price and farther north toward Lake Eola is the Hilton's Embassy Suites. Embassy Suites is nothing special like the aforementioned hotels, it's just a regular Embassy Suites, but with nice views of the Lake.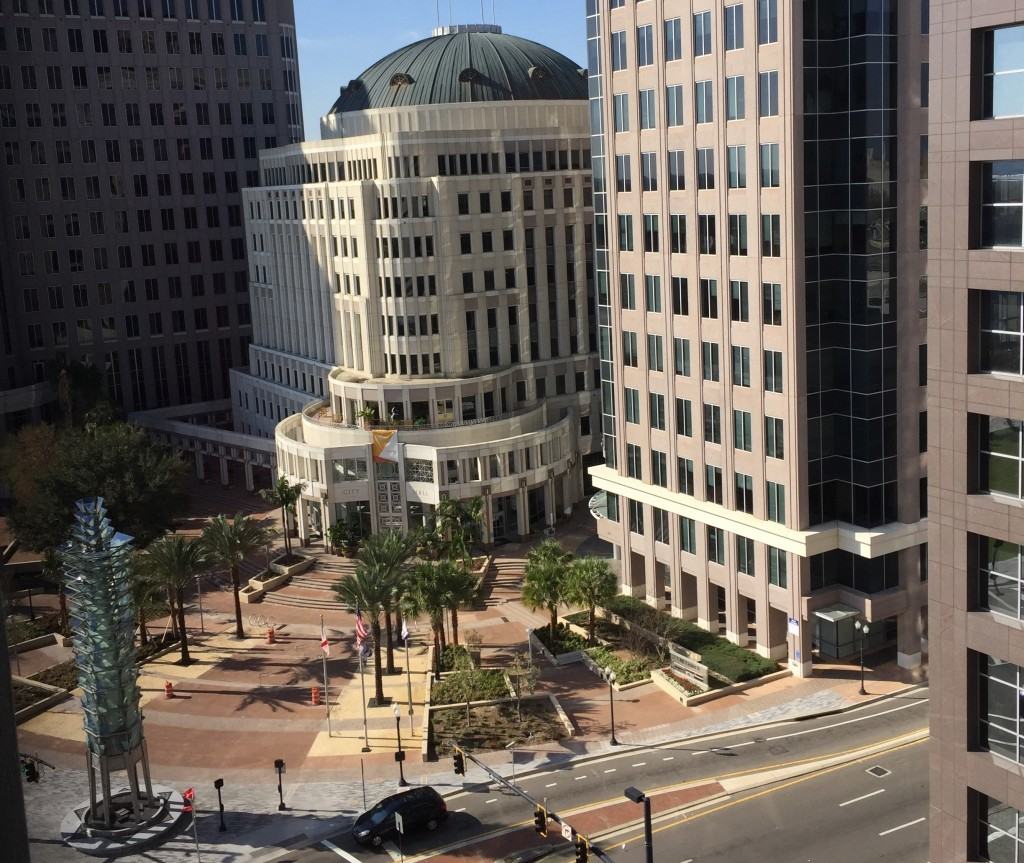 The farther you go away from the main area, the cheaper the hotels. However, keep in mind that you will taxi or drive yourself over, which will negate some of the money you're saving.
Consider adding Downtown Orlando into your next trip
Downtown Orlando can be a lot of fun if you enjoy good food and drinks. Whether you want to catch a concert or game, Downtown offers a variety of options. Want to get away from the parks? Then this is your place.
Have you ever been to Downtown Orlando? What'd you think? Let us know in the comments!