Welcome, glampers, to Fort Wilderness Resort & Campground! Here, you stand among the wild frontier (or Walt Disney World Resort's version of it, anyway). You've settled into your campsite and are ready to start your visit to the most magical place on Earth, but there's a dilemma: you have little-to-no knowledge of how the transportation works, and while you may have your own vehicle, driving yourself isn't an option for one reason or another (especially considering the daily cost of parking).
Fortunately, it's no secret that Disney boasts complimentary transportation throughout its property. However, this brings you to the task of navigating the intricacy of Disney Transit. Never fear – your trusted Informants are on the case! With this guide, I'll explain your best options as simply as possible to give you some understanding of how to get around Disney World from Fort Wilderness.
Let's get started, shall we?
Hotel-hopping transportation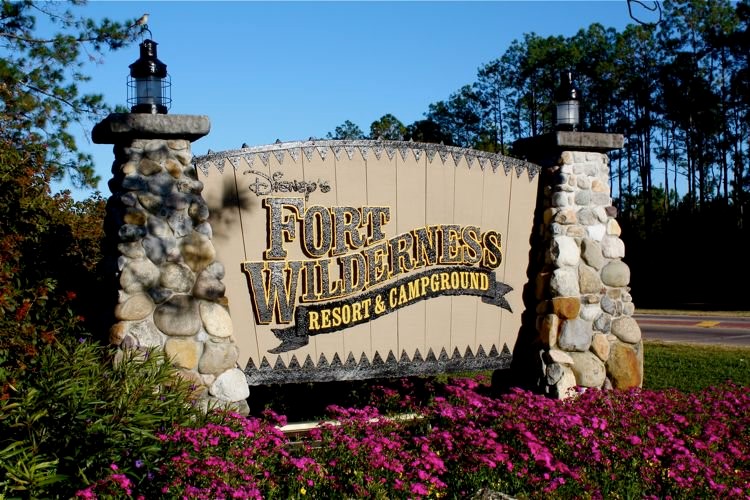 Since there's much to get into, I'll begin by focusing on getting to the other hotels from Fort Wilderness first, as this makes it easier to approach.
Starting from the campgrounds, you have options. There's always the bus network that runs about every 15 to 20 minutes throughout Walt Disney World. These can get you just about anywhere but can be a slight hassle and – frankly – boring. If I may suggest, I always take advantage of the water taxis when available. These run approximately every 20 minutes, are the more scenic route, and also provide direct transit to both Wilderness Lodge and the Contemporary Resort. (If dining at Ohana's in Polynesian Village Resort or going for Afternoon Tea at the Grand Floridian are within your interests, you would need to transfer boats at the Transportation and Ticket Center to either one of these hotels.)
The Transportation and Ticket Center is a pretty central hub, with direct transfers via bus and monorail to three hotels (the Polynesian, Grand Floridian, and Contemporary), Epcot, and Magic Kingdom. If this seems like a lot, don't worry – Disney makes it nearly-foolproof for you, with plenty of cast members around and signs directing you to wherever your destination may land.
Sailing the Seven Seas Lagoon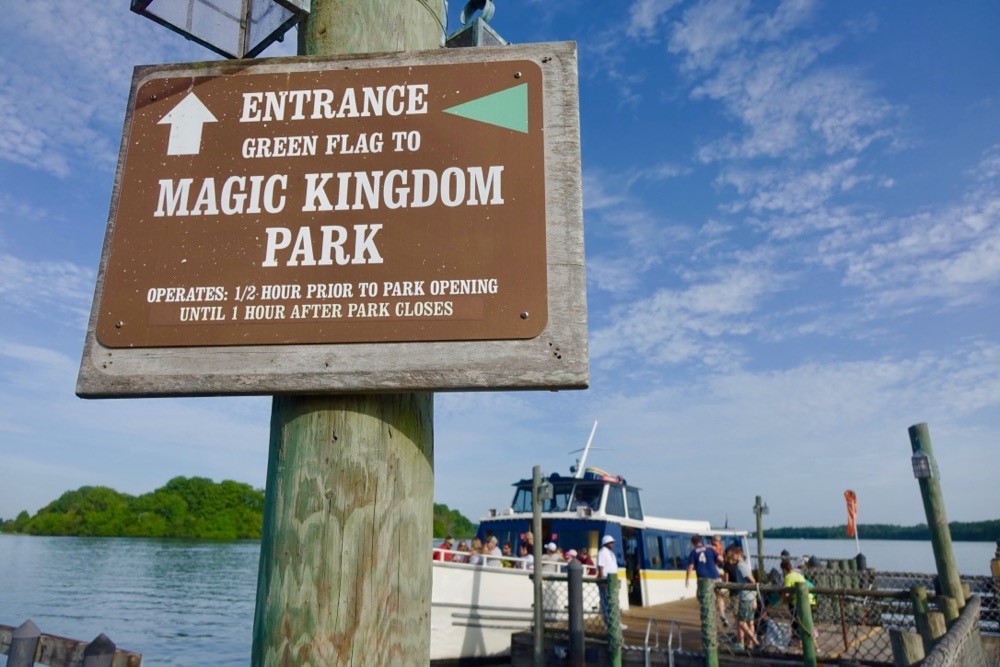 There's no question that we have to visit Cinderella Castle at Magic Kingdom at some point during our stay. But how do we get there? The obvious choices are the monorail or ferry from the Transportation and Ticket Center, if that's what you fancy. You'll also have a few direct options between Magic Kingdom and Fort Wilderness, with the water taxis as the best choice. Regardless of my personal bias, this is a wonderful option, as you essentially get a tour of the Seven Seas Lagoon, and, if you're lucky, you may pass by the Electrical Water Pageant on your way back to the campsite in the evening.
Any veteran Disney park-goer will attest that the crowds involved are no joke, so Plan B would be the shuttles; it won't be nearly as relaxing, but it's still a direct form of transportation that gets the job done (and the air-conditioning on a hot, Florida day is a godsend!). Since we're on the subject, Disney offers direct buses from Magic Kingdom's gates to Disney Springs, Wilderness Lodge, and any of the other resorts. There's even been word of a future walkway between Grand Floridian and Magic Kingdom – what a time to be alive!
He who wields a golf cart rides a king's chariot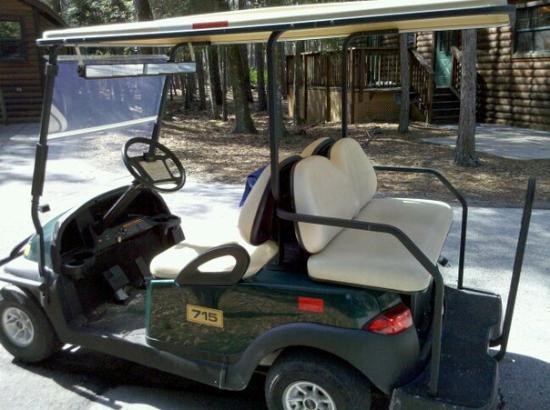 Now that we've gotten our priorities out of the way, let's talk about Fort Wilderness itself for a second. This property is deceivingly massive at 700 acres, with 799 campsites and 409 cabins; when you add in the fact that driving your own vehicle is restricted to entering and exiting the campgrounds, it can be a trek to simply eat breakfast at the Trail's End restaurant. If you don't want to add any further costs to your budget, there's hope! You can always fall back on the complimentary buses going around the grounds, which are easy enough to use, with plenty of campground maps to go by. (Although, as a counterpoint concerning the shuttles, getting to the designated stops could take some time, depending on where your tent or cabin is.)
If you're open to paying for the extra luxury, you could rent a golf cart during your stay. The additional fee varies, and there's always the availability factor to consider, but it's hard to argue the freedom of coming and going at your discretion. The wife and I came to this conclusion on our last stay at Fort Wilderness, during Mickey's Not So Scary Halloween Party. We'd attempted riding the buses and almost immediately switched to renting a golf cart for convenience's sake – not to mention the fun we had riding around and looking for forest critters whenever we went to Trail's End or one of the depots.
It is fair to note that guests are welcome to bring their own golf carts or some other form of transportation (i.e., bicycles, skates, scooters, etc.), so long as it's within Fort Wilderness's guidelines. You don't necessarily have to resign yourself to throwing your entire wallet at Disney.
–
Hopefully, the information bestowed upon you has helped get a basic handle on traversing Walt Disney World from Fort Wilderness. It may seem daunting, but I trust you'll be a pro at this in no time! Now take a seat in front of the fire, roast some marshmallows, and take in the magic of the stars.
Also, be sure to share your experiences at Fort Wilderness with thousands of other vacation planners in our OI Community Facebook group. And then follow Orlando Informer on Facebook, Twitter, and Instagram for the latest news and tips at Universal Orlando, Walt Disney World, and other Orlando experiences.