While we've known for some time that Caribbean Beach Resort at Walt Disney World Resort would be getting something of an overhaul, we had no idea what, exactly, those details would consist of. Now we do, thanks to the "12 Days of Disney Parks Christmas" promotion that Disney's currently throwing.
Here's what we know so far:
The quick-service Old Port Royale area will now be transformed into a "port of entry" where guests will check in before "embarking on their island vacation." Look for easier access to various dining, amenities, services, and shopping, including the pre-existent Calypso Trading Post.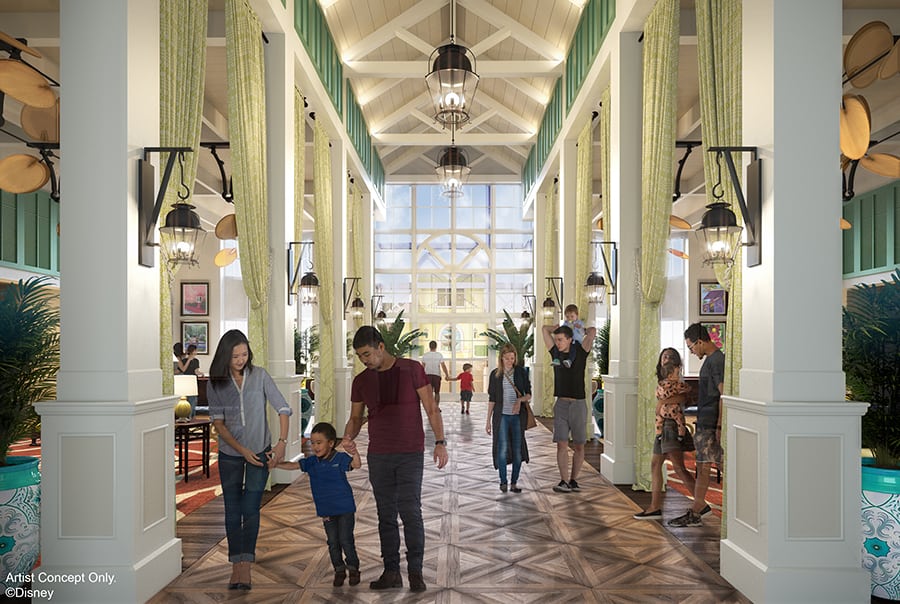 Still located here are Centertown Market, a quick-service eatery, and Shutters, table-service. The former has been expanded but also enclosed, separating it off from the rest of Old Port Royale and providing for a new "indoor street-market vibe." Expect to see glass-bottle lights, open shutters, awnings, wooden light posts, and various "unique" seating areas alongside specialty coffee drinks. The latter, meanwhile, can be found in the area's waterfront section, which is meant to give the restaurant a tropical beachfront-home feel. Its design aesthetics include floral patterns (meant to represent the Caribbean's natural beauty) and handmade items that were constructed out of elements found from around the region.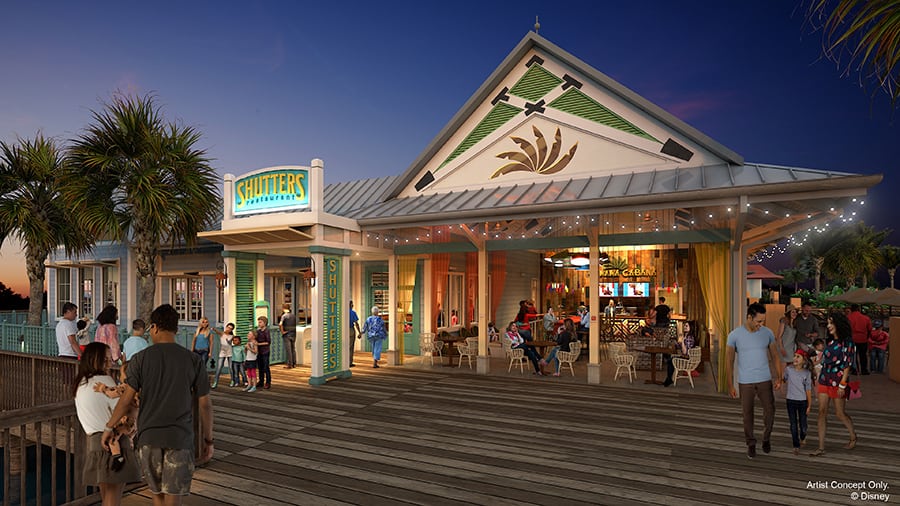 What is a modern hotel without a hoppin' poolside bar? Banana Cabana is also undergoing a facelift, replete with steel-drum lights and a central communal table fashioned out of a wooden boat.
We're expecting even more info on Caribbean Beach soon, but before then is sure to be a whole host of other Disney Parks and Resorts revelations, such as this one. Keep it tuned to Orlando Informer on Facebook, Twitter, and Instagram for all the info as it drops.