"So, where's the best place to eat while I'm at Disney?"
It's a favorite question on forums across the internet, partially because the dining options at Disney are diverse and, sometimes, daunting to vacationers. With all the choices Disney offers, the answers to the question are never quite the same, but some familiar favorites rise to the top every time: Le Cellier, Crystal Palace…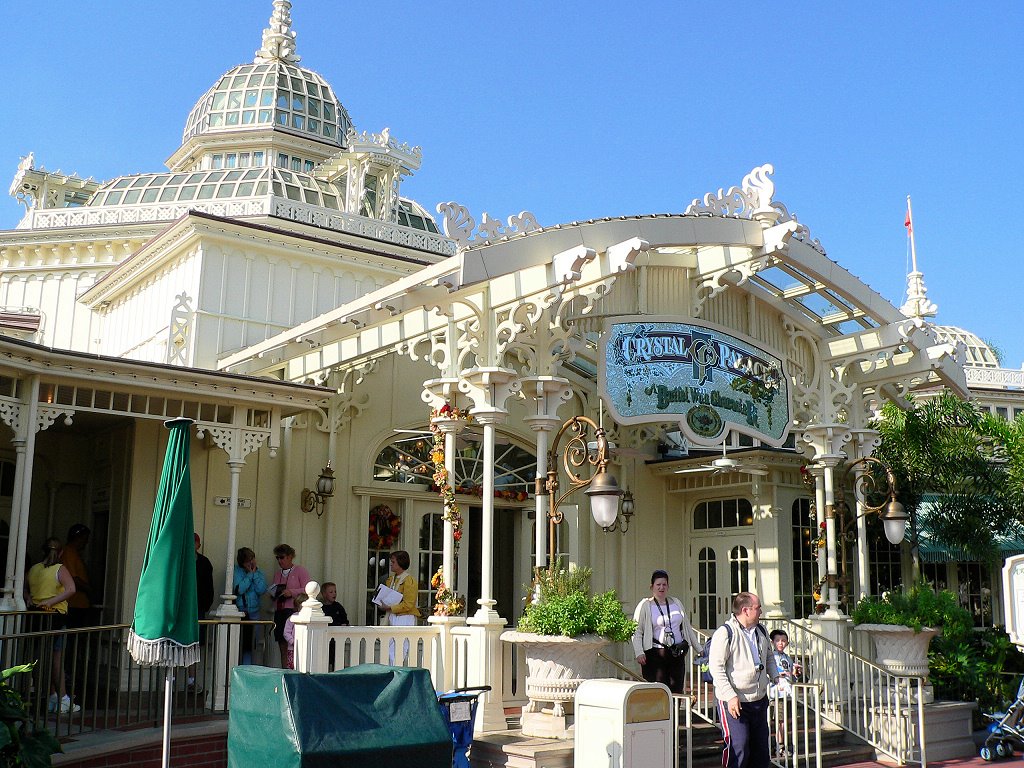 But many times, those answers fail to consider one of the most important options in Disney dining: the remarkable restaurants housed in the resorts just a few steps beyond the parks. Quite frequently, those resort dining options offer better food, better service, and better value for guests' money than their in-park counterparts. Because of their location outside the parks, however, many guests don't consider them when planning their trip, and that omission is a loss!
So why dine at a resort restaurant?
The food
Resort restaurants are outside the bustle of the parks and are often more specialized, particularly the table service (sit-down dining) locations. Their chefs are frequently serving a lower volume of clients under less rushed conditions, so the food is often of higher quality.
The service
In-park restaurants are immediately visible and are the places where most park guests focus their dining expectations. Those restaurants, particularly the popular ones, handle a mind-boggling volume of customers, and it is part of their job to move patrons in and out in a quick, efficient way.
If you're grabbing a quick bite before you head off to your next ride, that speed may be an advantage, but if you're interested in a slow, enjoyable meal off your feet, it's hardly ideal. Resort restaurants, because of lower pressure, treat their guests to high-quality service without the time constraints of park dining.
The value
The resort restaurants frequently provide higher-quality menu items, greater diversity, and equal or larger portions for prices comparable to or lower than the park restaurants. If you're looking for a truly great meal or the best value on your Disney Dining Plan, resort restaurants may be your best bet.
For example, take the dearly beloved Le Cellier Steakhouse in Epcot's Canada pavilion. The dining experience here is really lovely; the dim stone-roofed dining area is delightful, and the steaks are great (that mushroom risotto is out of this world). But the restaurant is almost always booked to capacity, guests are moved in and out constantly, and the prices at Le Cellier have recently received an increase that reflects its popularity, including its rise to a two-credit dining experience on the Dining Plan.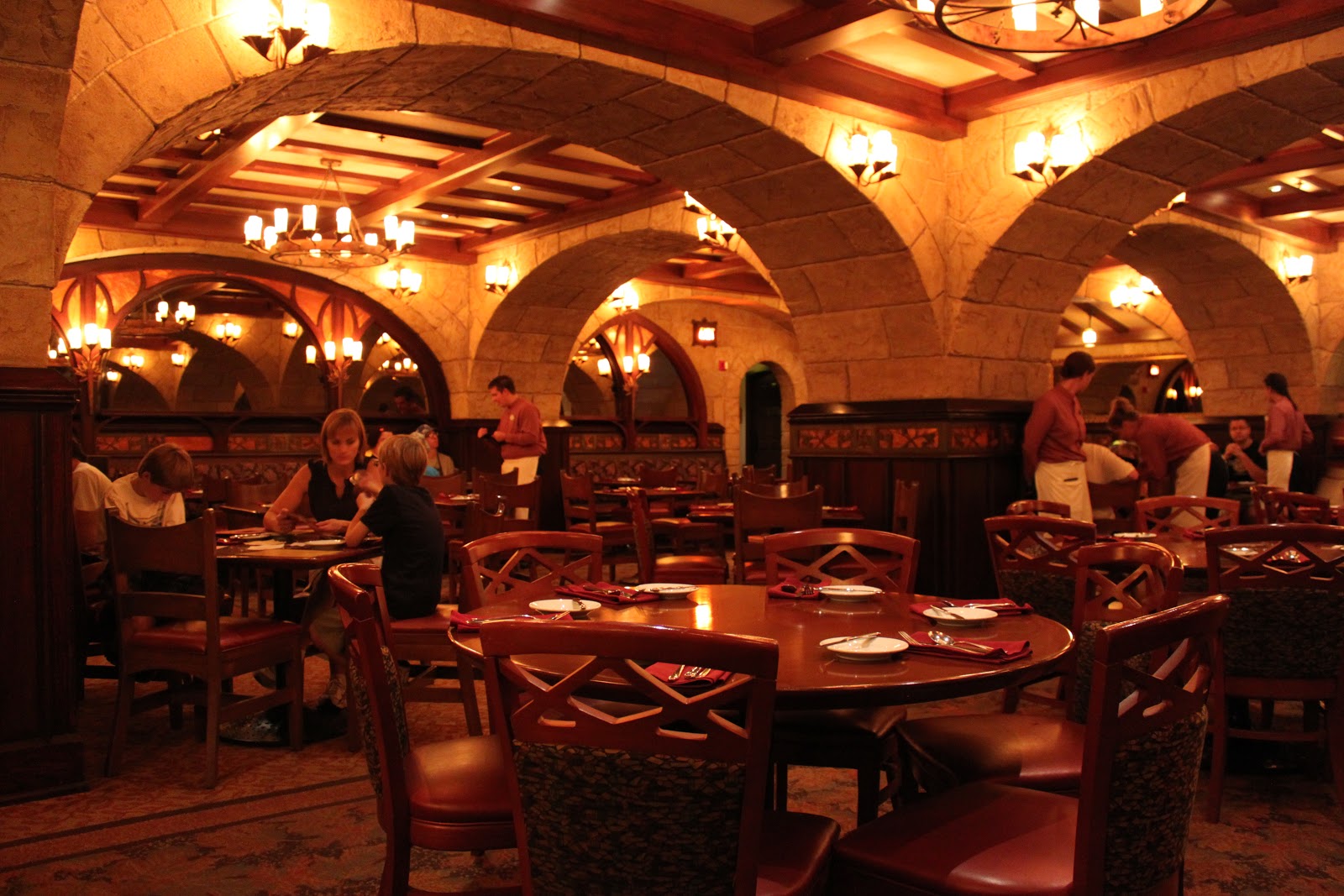 A few steps beyond the International Gateway (the path leading out between England and France at Epcot) is the Yachtsman Steakhouse, a beautifully luxurious location at the Yacht Club Resort. The restaurant features dry-aged steaks, truffle mac-n-cheese, and a mouthwatering variety of desserts. It is rarely booked to capacity, and its servers encourage guests to take their time and enjoy their meals. The prices are equivalent to the park restaurant… and the Dining Plan credit is exactly the same.
Given the choice, Yachtsman is a better experience, has better food, and represents a better value.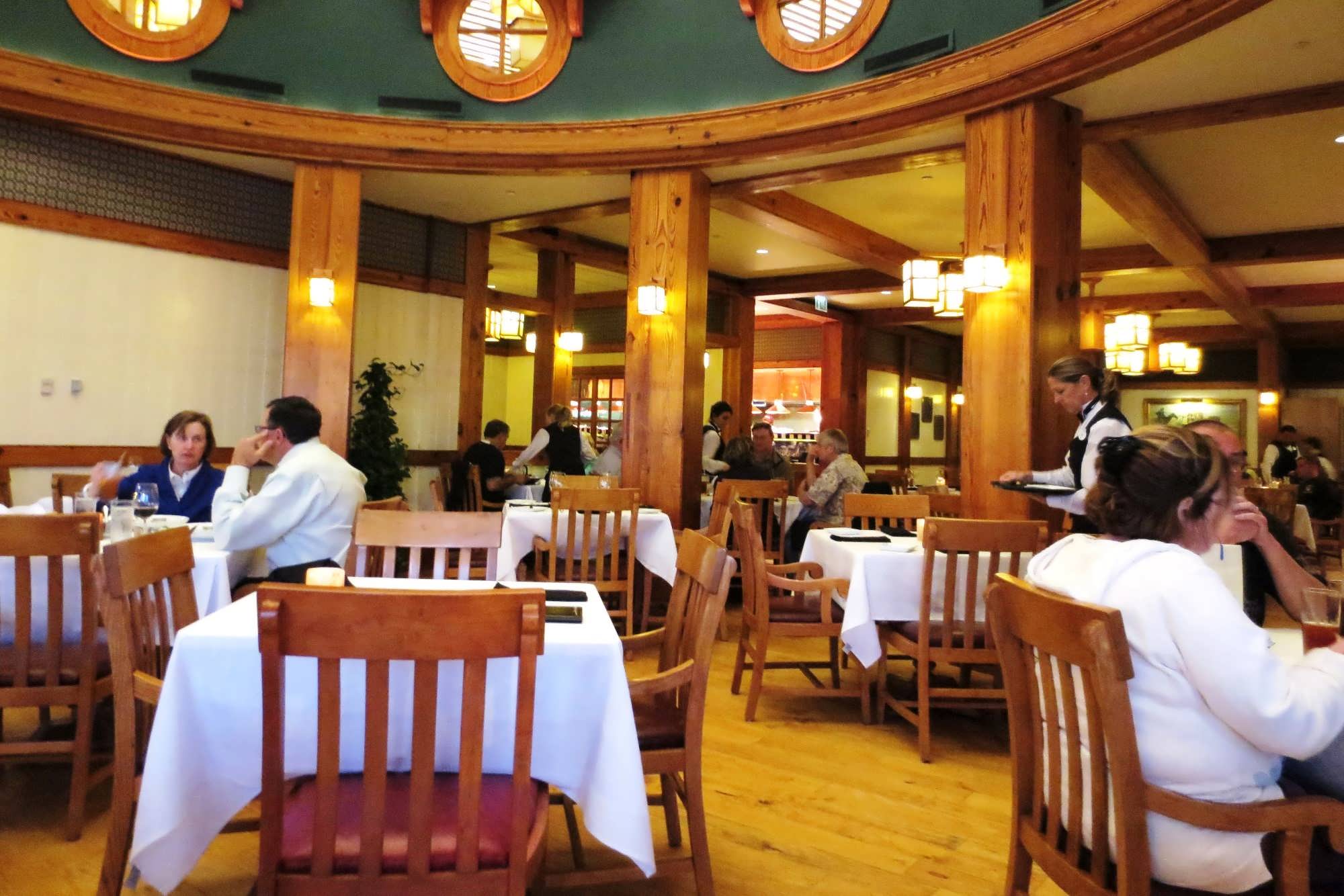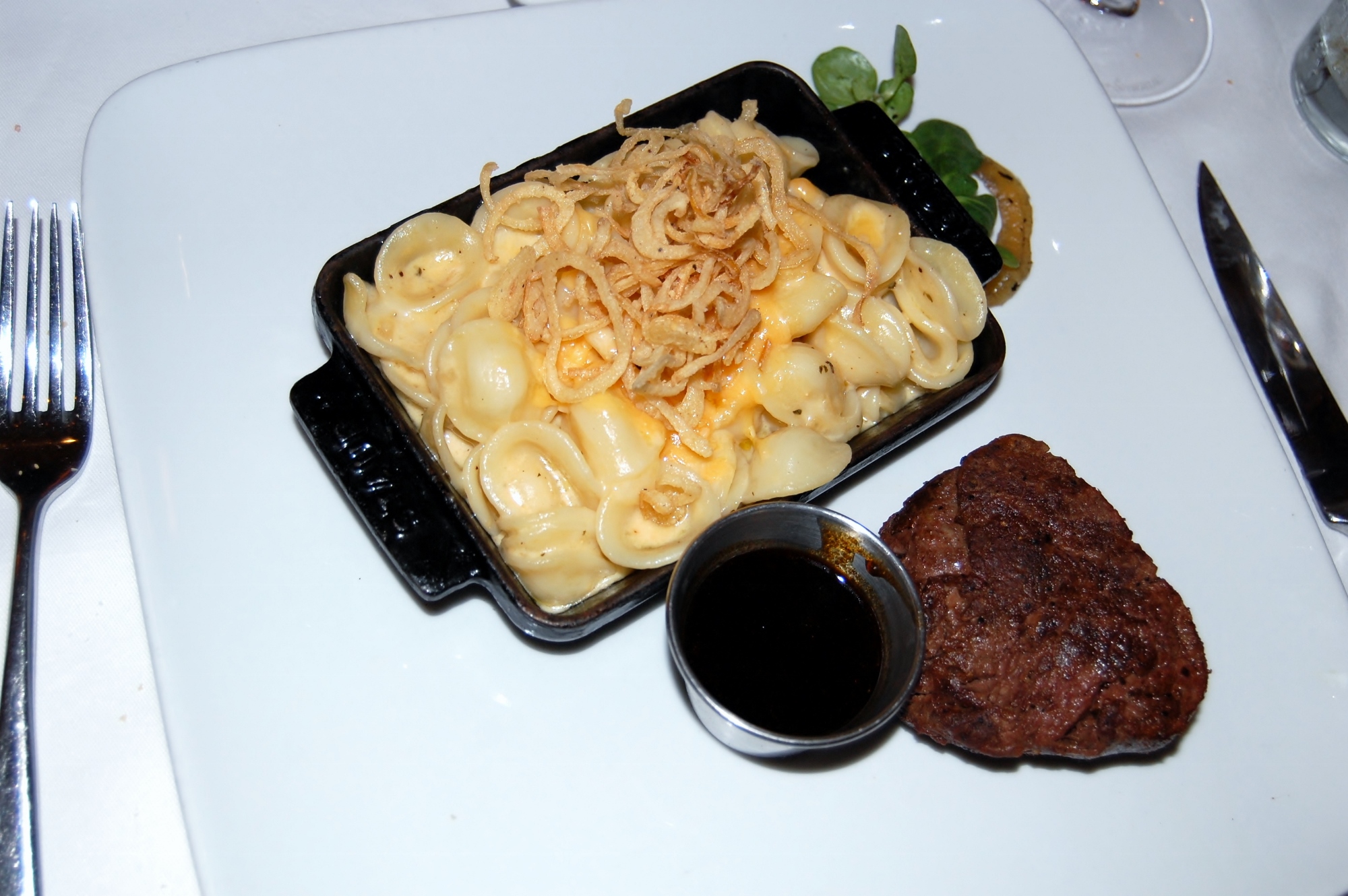 There are so many other examples that illustrate the value of looking beyond the parks to the other offerings Disney provides. Among my favorites is Sanaa, a restaurant at the Animal Kingdom Lodge – Kidani Village area. Sanaa (which is open for lunch, and usually not busy at that time) offers delectable, unique Indian and African dishes and personable, knowledgeable servers that can help even the pickiest guest find something they will enjoy. Their mango smoothies are to die for, and when it's in season, their butternut squash soup is the best I've ever had.
Furthermore, the restaurant is located directly on the resort's savannah, and it's a special experience to see cranes, zebra, and giraffe grazing just outside your dining location with neither a bustling crowd nor the blistering heat to interrupt your enjoyment. If you'd like to take it a step further, Sanaa even features a "Dine with Animal Specialists" option – learn more.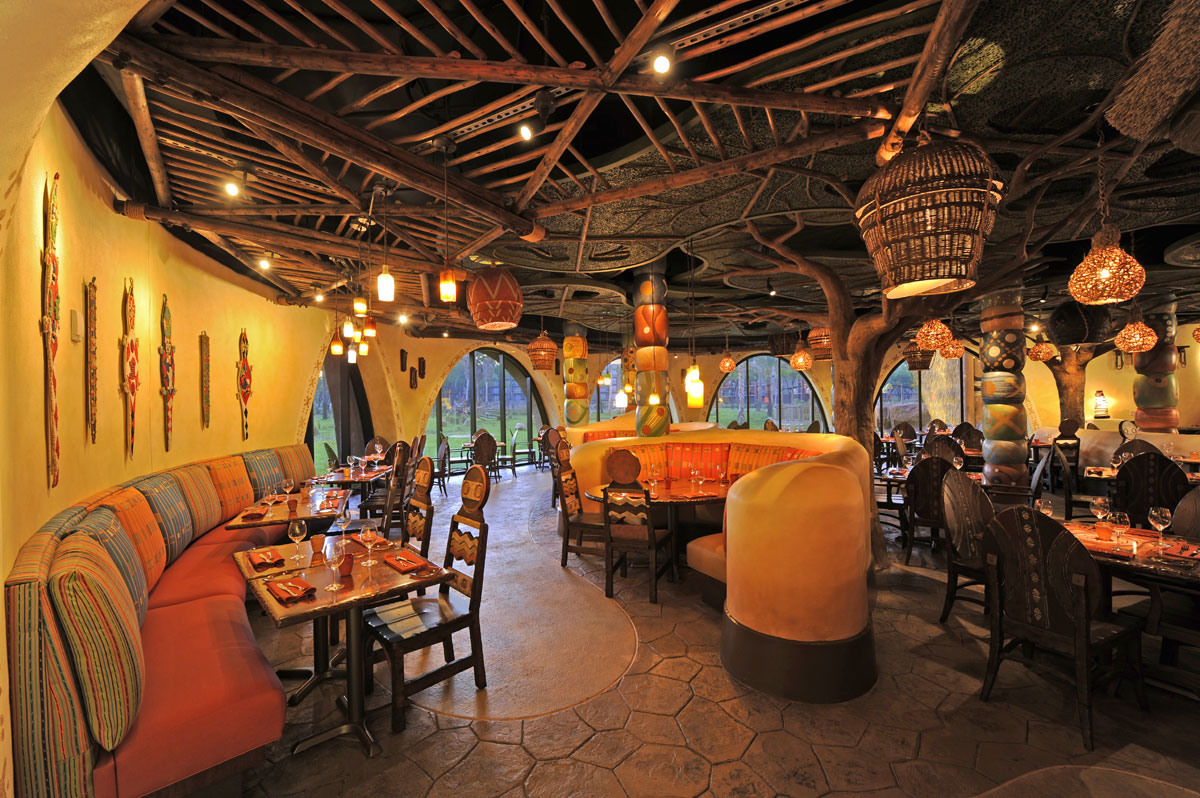 It is worth noting that Disney transportation provides access to all on-property resorts, and that guests with dining reservations are welcome to park at any resort free of charge. You will have to show your photo ID to the guard at the gate, and some resorts are strict about access at certain times of the year (i.e., the Boardwalk and Yacht & Beach Clubs are strict during the Food and Wine Festival in an attempt to prevent guests from abusing the free parking to access World Showcase).
So, where's the best place to eat at Disney? Well, that depends on your taste, the kind of experience you're looking for, and how you want to schedule your day. But no matter what kind of meal you're considering, do not overlook the dining options outside the park gates. Amazing options await you if only you remember to look at the Disney resorts!
Have other suggestions for the best Disney dining? Let the world know below.