The most magical place on Earth is also one of the tastiest. And although the dining at Walt Disney World's theme parks is pretty great, the best dining at Disney is actually at the resorts. With over 20 resort hotels run by Disney, plus a handful of resorts from worldwide brands on property, the variety of dining options is endless.
Most Disney fans have their own favorite hotel, and their own favorite hotel dining too. It can be tough to pull yourself away from being in the theme parks, but taking some time to dine at a Disney hotel (even when you're not staying at one) is worth it. Here are four reasons Disney's best dining is at the resorts.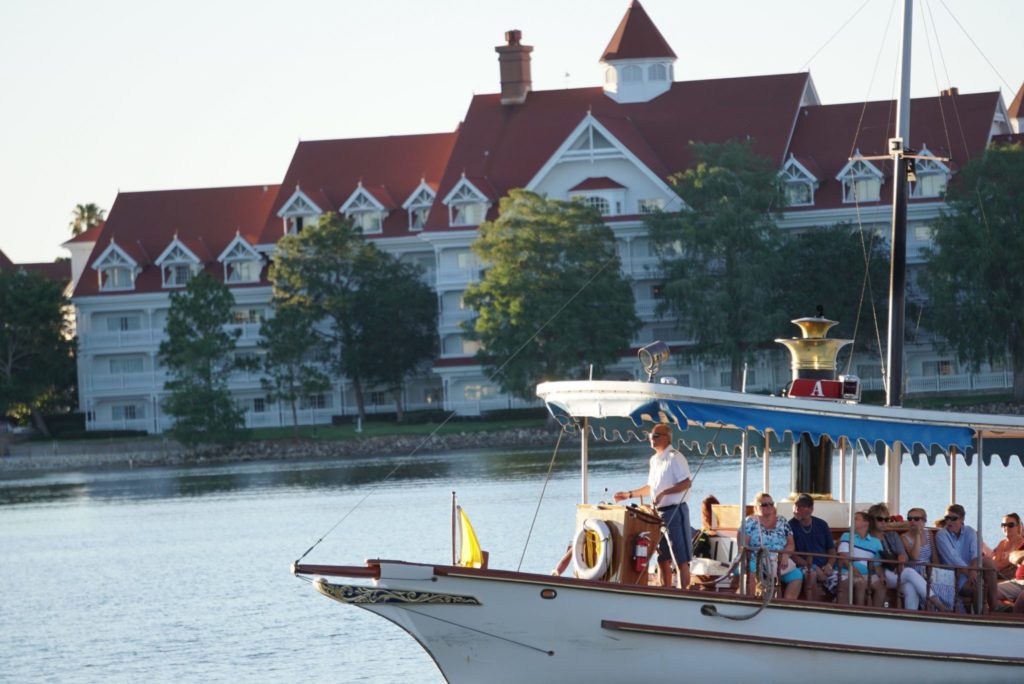 1. The service
Service from Disney Cast Members is legendary. There's no shortage of magical service inside the theme parks, yet I've often found the cast members at Disney's resorts to be even more magical. Perhaps it is because many cast members look to create memorable moments with their guests because of the potential for them to see them throughout their stay. Whatever the reason, I've often encountered some exemplary cast members at the resorts, especially at the resort restaurants.
2. The food
An obvious reason, but a reason nonetheless. The variety of dining at Walt Disney World is second to none. And when you layer in all the options at the over 20 Disney resort hotels you can absolutely find something for everyone. From tropical island escapes at Disney's Polynesian Village to a Pacific Northwest adventure at Disney's Wilderness Lodge, Disney hotels offer impressive destinations, with food to match.
If you're at EPCOT or Disney's Hollywood Studios, consider walking over or taking a boat to the Walt Disney World Swan and Dolphin. In the Dolphin resort, Todd English's bluezoo is the dining experience you deserve. It has a unique, modern atmosphere and incredible seafood selections. The Swan Hotel's Il Mulino New York Trattoria and Ravello at Four Seasons Orlando are two places that have some of the best Italian food in all of Walt Disney World.
One of the highest-rated Disney dining locations is Geyser Point at Disney's Wilderness Lodge. This casual lakeside lounge-style restaurant does not take reservations. It is approachable, relaxed, and fantastic for some craft cocktails, craft beer, and delicious modern American food. The Bison Bacon Cheeseburger is an absolute must, as is the Grilled Portobello Salad (with or without salmon). The views are breathtaking too.
One of my family's favorites for Disney resort dining is at Disney's Riviera Resort. Any meal or quick bite I have had at this resort has been wonderful. We like to stop in at Bar Riva when we're at EPCOT. It's just a short (and lovely) ride aboard the Disney Skyliner. We like to take a break here because it is quieter than being in the park, and our son loves the kid's pasta on the menu. My husband and I usually split the Spicy Italian Sandwich.
Perhaps the most well-known Disney resort restaurant is California Grill. Perched atop Disney's Contemporary Resort, it is hard to beat the views here. The one drawback is the price, though the fresh, California-inspired food tends to meet the level expected. Other restaurants with incredible views include Topolino's Terrace at Riviera Resort and Toledo restaurant in Disney's Coronado Springs Resort.
3. The drinks
You can certainly find some wonderful cocktails, beer, and wine inside the Disney parks, but at the resort hotels you can find drink selections that match the theme of each hotel. From lobby lounges to poolside bars, there are lots of options. For many, the exotic rum drinks at Trader Sam's Grog Grotto at Disney's Polynesian are absolute must-dos.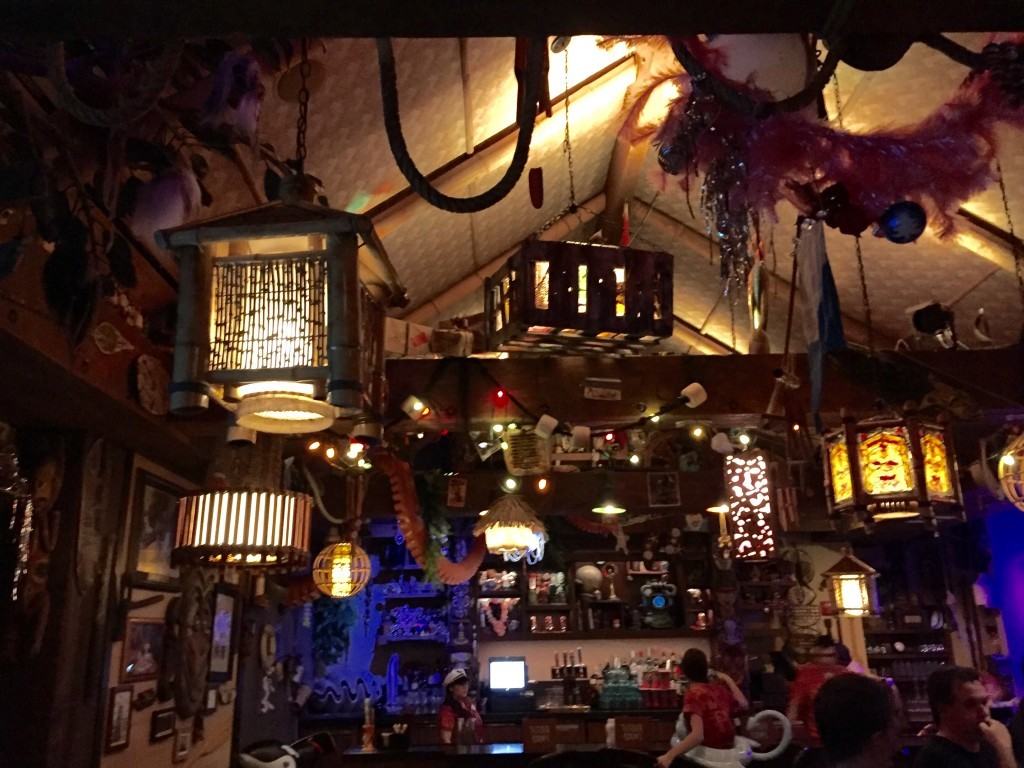 Bar Riva at Disney's Riviera Resort has some of my favorite drinks on property because of its use of Mediterranean and European flavors (like Aperol and Italicus Rosolio di Bergamotto Liqueur). Disney's Wilderness Lodge is the place to head to if you enjoy Bourbon or Rye, and the wine selection available at the multiple lounges of Disney's Grand Floridian is impressive.
4. The atmosphere
If you think Disney's theme parks have phenomenal theming, you should see the resorts. To me, there is no better resort for immersion than Disney's Animal Kingdom Lodge. If you're looking for something more posh, consider dining at Disney's Grand Floridian Resort, just a boat ride from Magic Kingdom. There, you'll find that Citrico's restaurant just underwent a lavish refurbishment to harken subtle inspirations of Mary Poppins. Narcoossee's is another restaurant at the Grand, and is a favorite with its seafood-focused menu and views of Magic Kingdom's fireworks. If you're not looking for a full meal you can grab a cocktail at the Enchanted Rose Lounge, a must for fans of Disney's Beauty and the Beast.
Another sophisticated atmosphere can be enjoyed at Disney's Yacht Club, which is just a short walk from EPCOT. Most people think of Yachtsman Steakhouse when they think of dining at Yacht Club, and it is a fantastic choice. If you're wanting something casual, but still elevated, I suggest Ale & Compass Restaurant. The Parker House Rolls and Spreads are a staple for starters and you can't go wrong with their Cabernet-braised Short Ribs, Pappardelle Pasta, or Bacon and Vermont Cheddar Burger.
For a tropical atmosphere, Disney's Polynesian Resort is just across the Seven Seas Lagoon from Magic Kingdom. Ohana is a favorite among Disney fans with its all-you-care-to-eat dining. However, my preference is Kona Cafe. You can even mobile order on the MyDisneyExperience app from Kona Cafe (and other select restaurants at Disney resort hotels). Grab your takeout order and head for the beach to catch Magic Kingdom fireworks as you dine on Polynesian fare.
Important things to remember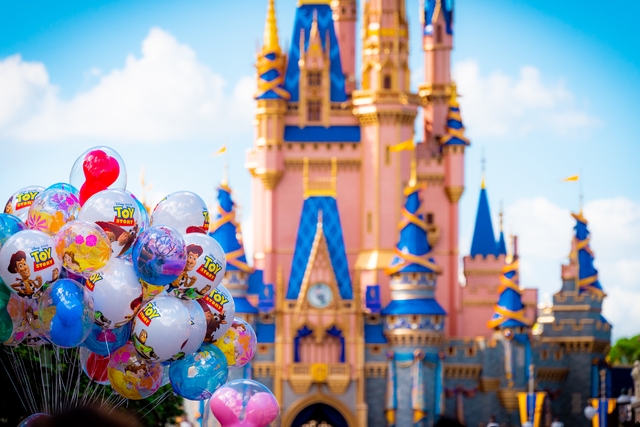 It is worth noting that Disney transportation provides access to all on-property resorts, and that guests with dining reservations are welcome to park at any resort free of charge. You will have to show your photo ID to the guard at the gate, and some resorts are strict about access at certain times of the year (i.e., the Boardwalk and Yacht & Beach Clubs are strict during the Food and Wine Festival in an attempt to prevent guests from abusing the free parking to access World Showcase).
You can also mobile order takeout food from select Disney resort hotels. This is a great option if you want a satisfying meal at your own pace, perhaps back in your room, or at a quiet location at the resort. Most resort hotels require you to show your order confirmation in the MyDisneyExperience app in order to park there. Some resorts (like Disney's Contemporary Resort) do not allow guests to park at the hotel with a mobile order – only with a confirmed dining reservation. It is best to avoid trying to park at popular resorts like Disney's Contemporary Resort and the EPCOT resorts unless you are a guest of the hotel or have a confirmed dining resort.
Even if you are not a guest of a Disney hotel, broadening your horizons by having a meal at one of Disney's resorts will add variety to your vacation. There's so much to explore. And, you might find a new favorite meal!
---
Which Walt Disney World Resort hotel has your favorite place to dine? Let us – and thousands of other Disney fans – know in our Orlando Informer Community on Facebook.
And then be sure to follow Orlando Informer on Facebook, Twitter, and Instagram for the latest news, tips, and more at Universal Orlando, Walt Disney World, and other Orlando attractions.