In order to celebrate the 20th anniversary of its fourth – and still newest – Walt Disney World Resort theme park, Disney will be throwing a party for the ages… and using the occasion to kick off a few other new experiences at Animal Kingdom.
Let's tackle these in order, shall we?
Party for the Planet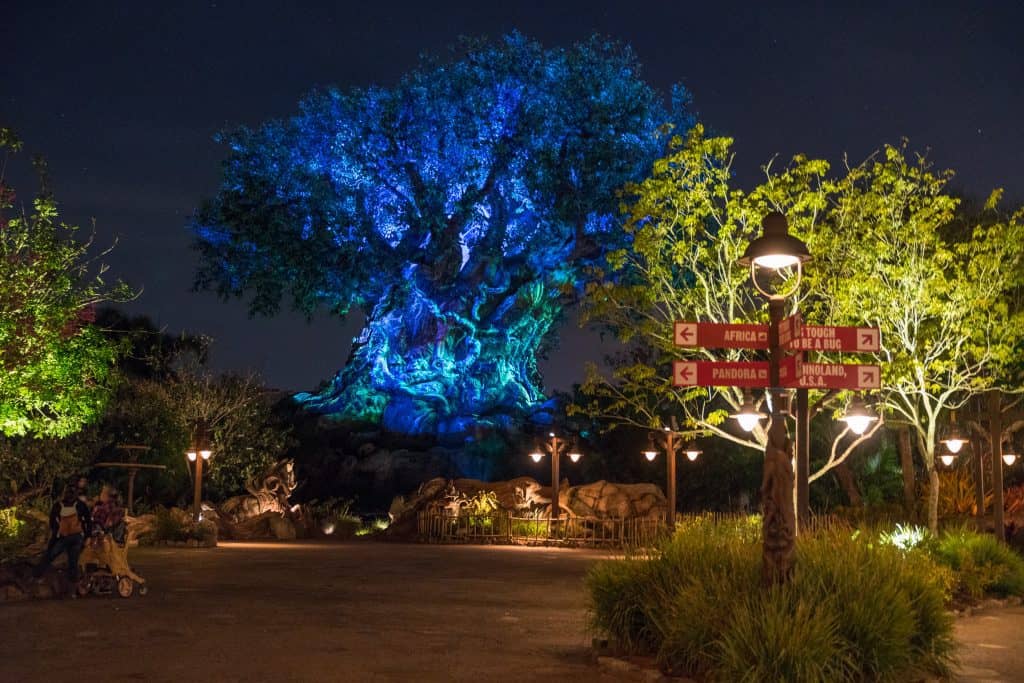 This year's Party for the Planet, Disney's annual Earth Day celebration at Animal Kingdom, will be extra-sized and turbo-charged; starting on Sunday, April 22, 2018 (that's Earth Day!) and ending two weeks later, on Saturday, May 5, visitors can expect to see a whole series of activities and events at the park, including animal encounters, family-friendly activities, and specialty desserts.
Here they are in detail:
Special photo-ops – what's a Disney event without the chance to take extra-special commemorative photos of yourself to share with friends and family? Oversized picture frames will be set up all throughout the park, with some themed to the 20th anniversary and others to Reverse the Decline, a Disney program that's dedicated to protecting 10 endangered animal species around the world.
New badges – the Wilderness Explorer program will offer up a limited-time badge for kids to earn (by completing  various activities throughout Animal Kingdom).
Rafiki's Planet Watch – this land will host "fun educational exhibits" and backstage experiences, including a tour through the park's veterinary hospital, in order to teach guests about animal nutrition – and, of course, Disney's efforts at global wildlife conservation.
Tiffins Talks – themed dinners hosted by animal experts at Animal Kingdom's flagship restaurant, Tiffins, will continue with six brand-new entries.
Those new Tiffins Talks are definitely worth pausing on for a moment, as each of the speakers has helped to fashion Animal Kingdom's past and present (and, probably, its future, as well). Here they are in detail:
Sunday, April 22, 2018 – Dr. Joseph Soltis, research scientist, will speak about the Elephants and Bees project in which honeybees are helping people and elephants in Kenya.
Wednesday, April 25, 2018 – Joe Rohde, head Imagineer, will talk about his various research trips around the world, including to China, Nepal, and India.
Friday, April 27, 2018 – Dr. Jason Fischer, Conservation Program Manager, will speak about Disney's efforts to conserve the purple martin, a migratory songbird that travels to Walt Disney World from the Brazilian Amazon to raise a family each year.
Sunday, April 29, 2018 – Rachel Daneault, Zoological Manager, will talk about the Gorilla Rehabilitation and Conservation Education Center (GRACE) project that Disney supports in the Democratic Republic of Congo.
Wednesday, May 2, 2018 – Dr. Anne Savage, Conservation Director, will speak about the cotton-top tamarin conservation project Disney supports in Colombia.
Friday, May 4, 2018 – Dr. Scott Terrell, Director of Animal and Science Operations, will chat about caring for the Sumatran tigers that call Animal Kingdom home, as well as the conservation work Disney is doing to protect tigers in Asia.
Tickets cost $165 per adult, which includes tax, gratuity, and specialty food and drinks inspired by the subject at hand.
Also available during this two-week window will be a host of exclusive goodies: a commemorative adventure guide, brand-new anniversary merchandise, and a special-edition print created by none other than Joe Rohde, the Imagineer who oversaw the creation of the park way back when (he'll even be there in person on April 22, from 1:00 to 4:00 pm, for autographs!).
And now for something completely different…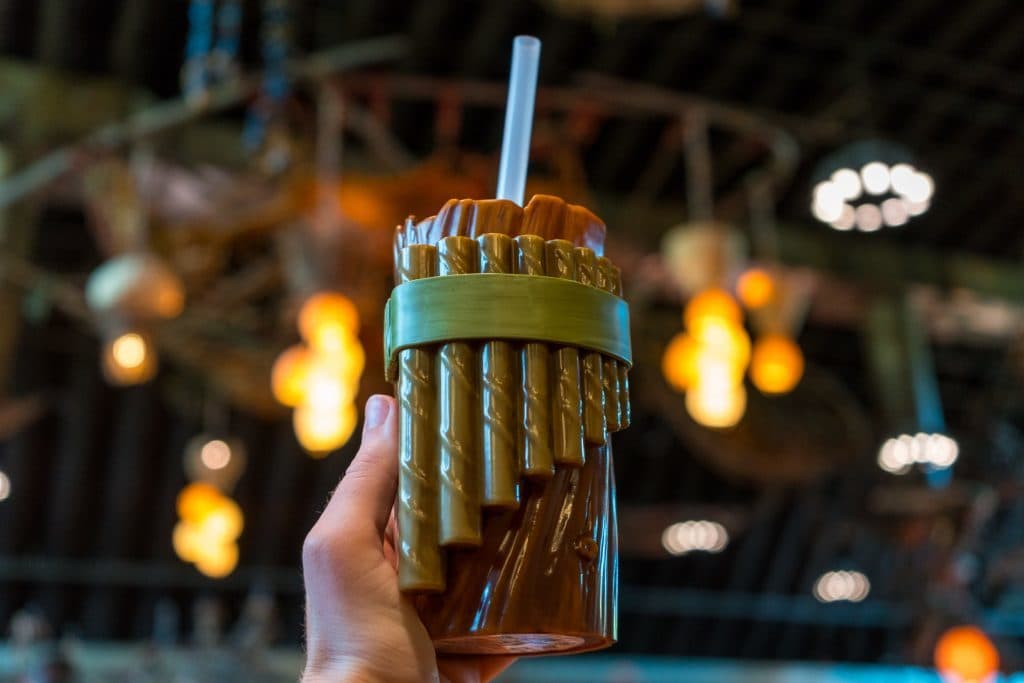 While Party for the Planet will take up most of Animal Kingdom's attention in late April and early May, that's only the beginning of what the Mouse House has in store for the park throughout the rest of that month – special occasions are even more special, after all, when they serve just as the warm-up act.
These additional experiences actually start right alongside the birthday party – on April 22, the brand-new, much-talked-about Up-themed show will debut. Audiences will be able to watch Wilderness Explorer Russell and his faithful companion, Dug, embark on an exotic-bird adventure called, appropriately enough, Up: A Great Bird Adventure.
Then, on Memorial Day weekend, two further events will be on-hand. First up: Donald Duck, having just realized that he's descended from dinosaurs, will host a "dino-tastic" celebration in DinoLand, USA. Expect to see "colorful new décor," a dance party (replete with DJ), and character meet-'n-greet opportunities with the likes of Scrooge McDuck and Launchpad McQuack – faces rarely seen in Animal Kingdom.
Secondly, Pandora: The World of Avatar will be celebrating its one-year anniversary (yes, already!). While no specific revelries have been announced as of yet, it seems likely that there might be a special commemorative surprise or two, no matter who small, up Disney's sleeve, especially considering all the other celebratory hoopla going on.
–
For even more on Walt Disney World – and other Orlando attractions, such as Universal Orlando and SeaWorld – be sure to follow Orlando Informer on Facebook, Twitter, and Instagram.