Tonight, at a special press preview event ahead of this weekend's D23 Expo, Disney pulled back the curtain on its massive, impressively-detailed model of Star Wars Land… and the results are stunning, to say the least.
https://www.youtube.com/watch?v=ebjAIxUWtQ0
What makes the reveal all the more exciting is the simple fact that Disney, despite having shared several different pieces of concept artwork before, has never unveiled the full layout of the 14-acre area. Now we have a fairly good idea of how Star Wars Land's two E-ticket rides and all the rest of its attractions, from audio-animatronic-stocked eateries to character meet-'n-greets to exotic street marketplaces, all connect to one another – if only we had all the experiences labeled for us on the "epic" model.
Even without a legend, however, we can already pick out a few of the area's highlights.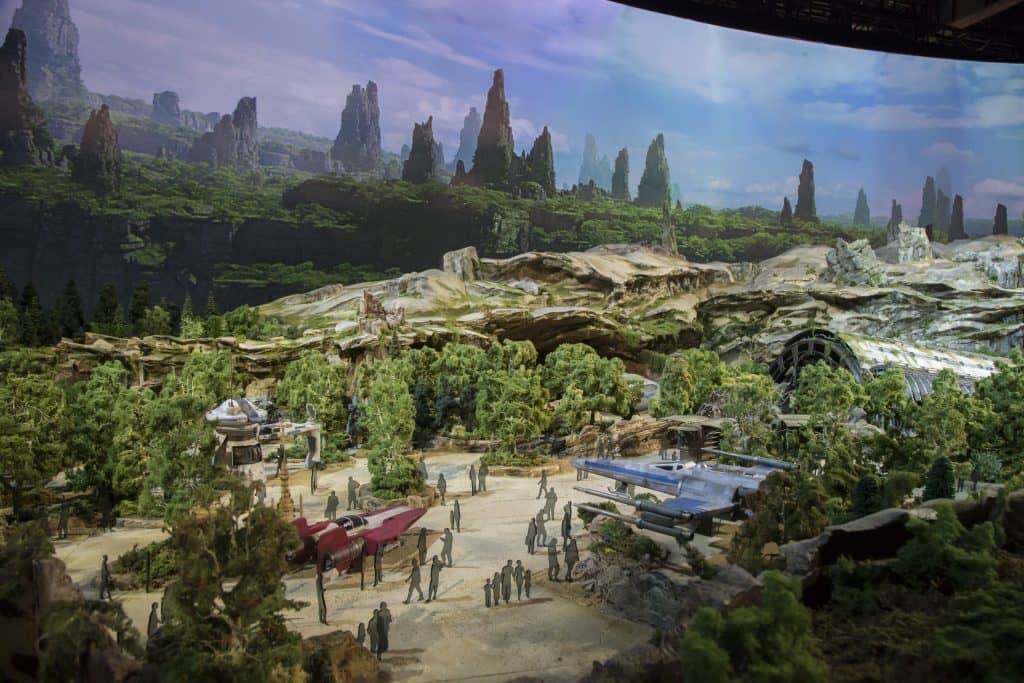 This area is easily identifiable as the ancient jungle compound that the Resistance, led by General Leia Organa, has secretly taken over on the still-unnamed planet that Star Wars Land takes place on. It has been speculated for quite some time that this will be the queue area for the land's first attraction, which will have guests pilot the legendary Millennium Falcon on a "customized secret mission"; the ship herself can be seen parked off towards the middle of the model, at a spaceport that will also hold special significance for guests and Star Wars Land's overarching narrative.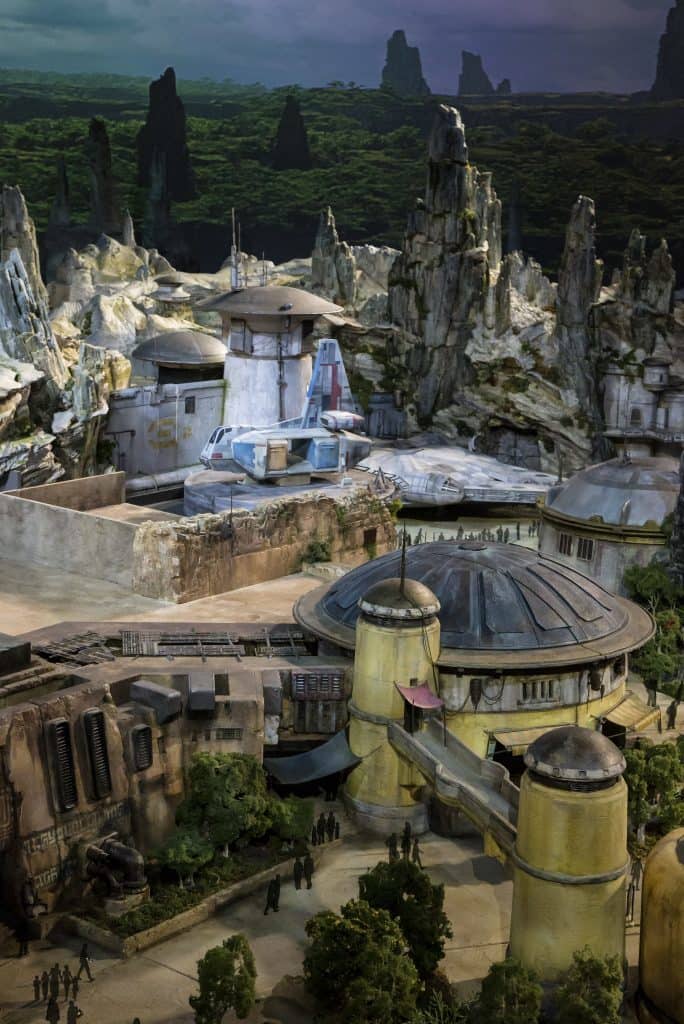 It is here that the First Order, the neo-Imperial faction headed by the secretive Supreme Leader Snoke, has made its temporary headquarters on the planet – and it is here that the land's second ride, a "battle chase" that has guests get swept up in the middle of a skirmish between the First Order and the Resistance, will be located. Although we didn't receive an official name for this attraction tonight at the preview (this will more than likely come during D23 proper), we did manage to get its ride vehicle revealed.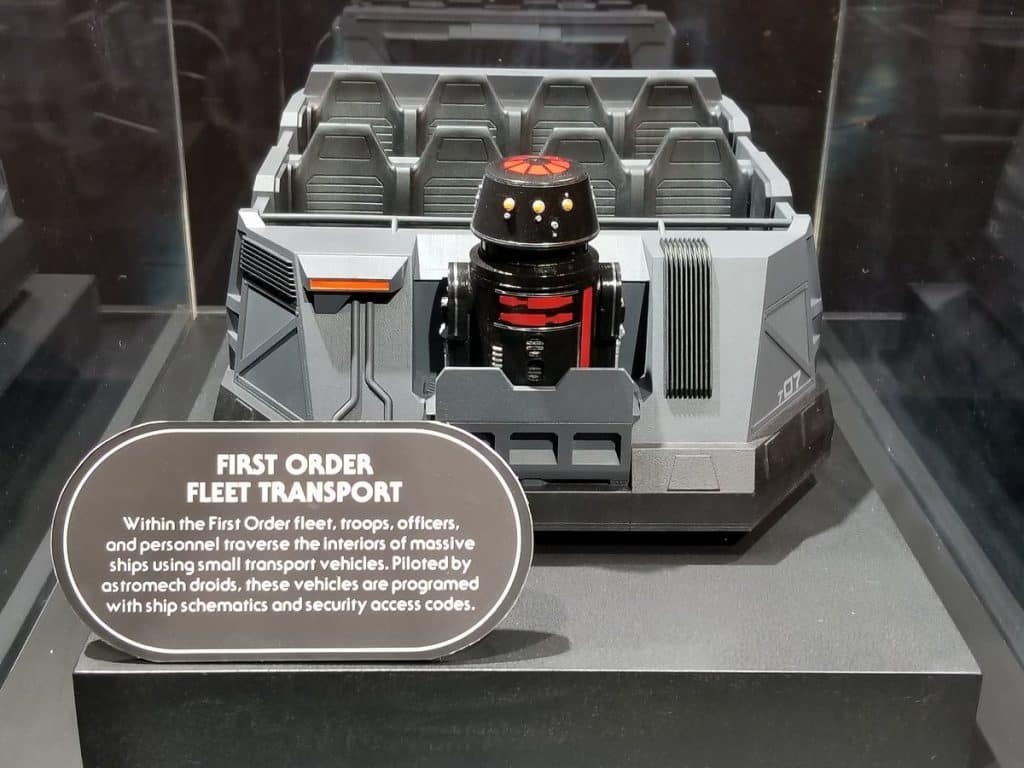 Previous concept art for the attraction depicted riders being shuttled through one of the next-generation Star Destroyers that were introduced in 2015's Star Wars: Episode VII – The Force Awakens, and it seems we now have official confirmation that this, indeed, is the experience's setting; the model identifies the ride vehicle as a First Order fleet transport, and its official description is:
Within the First Order fleet, troops, officers, and personnel traverse the interiors of massive ships using small transport vehicles. Piloted by astromech droids, these vehicles are programed with ship schematics and security access codes.
And here is a master shot of the entire model, giving us our best – and most in-depth – look yet at what has already become Walt Disney World Resort's most-anticipated expansion: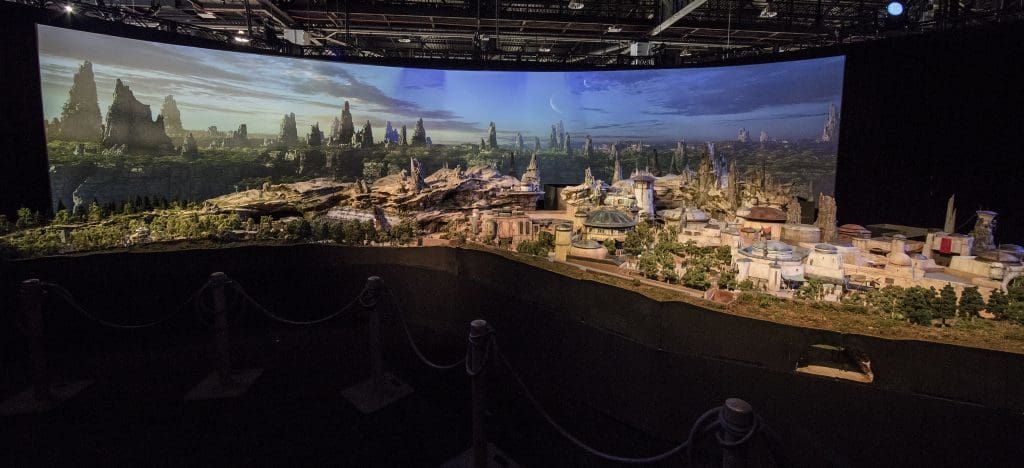 The Star Wars Land model and all of its accompanying artwork and displays are housed in a pavilion officially dubbed A Galaxy of Stories, which will be open for the entirety of D23 Expo, from Friday morning to Sunday night. It's clear that Disney, taking a page out of John Hammond's book, has spared no expense in bringing the mini-exhibit to life.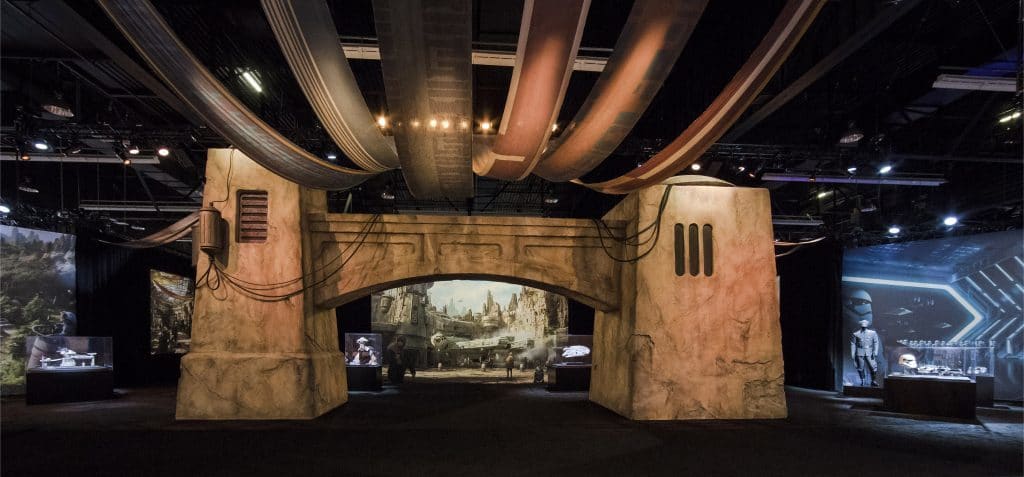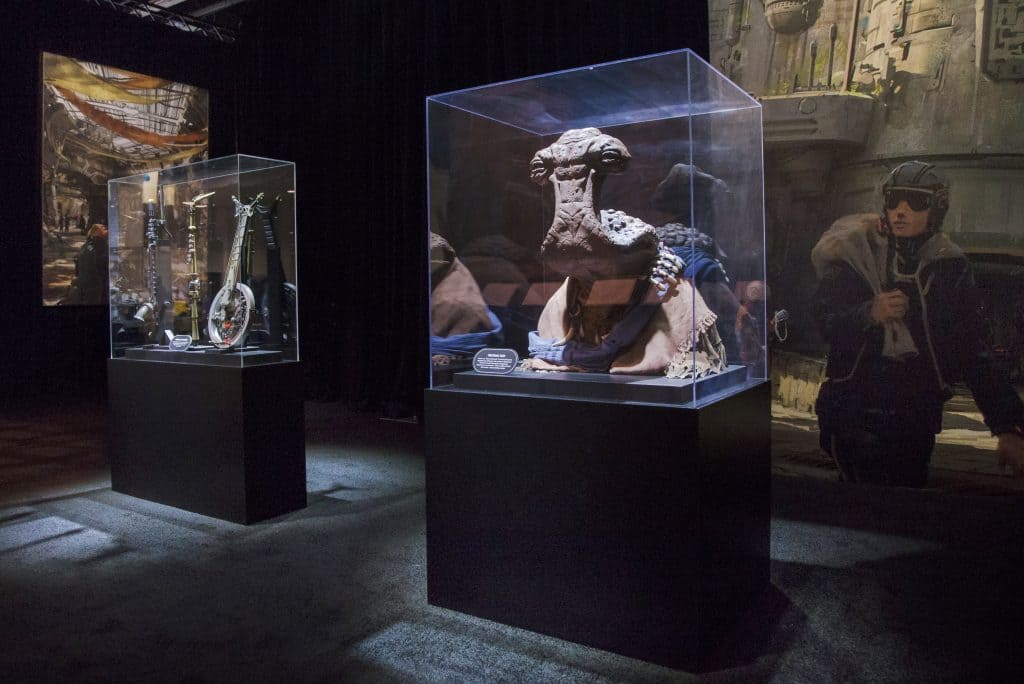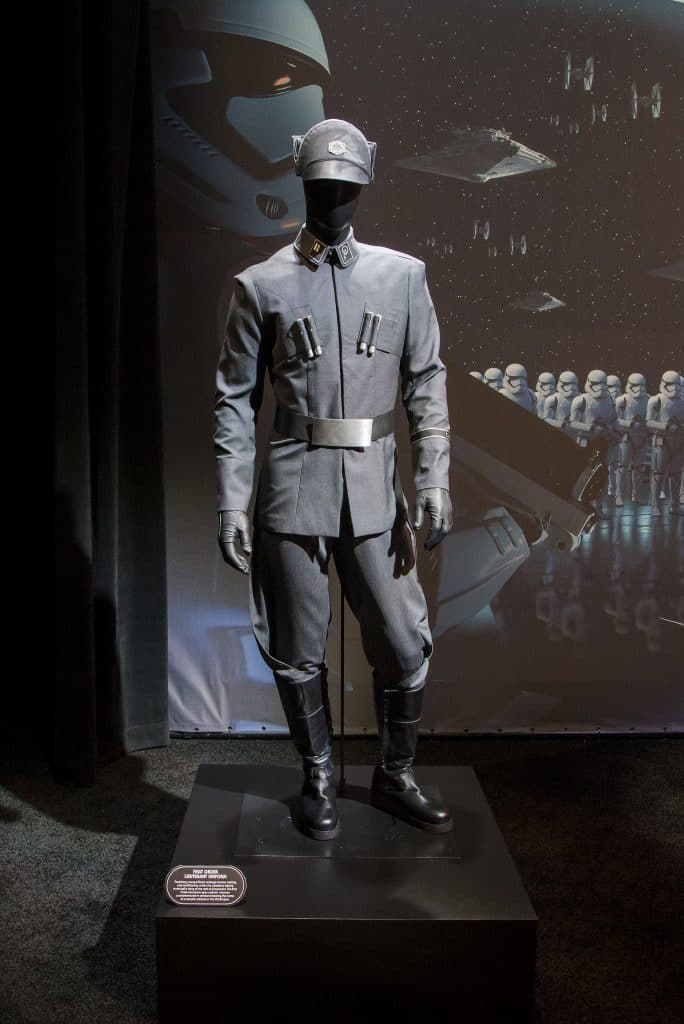 We'll have more analysis as the exposition continues, particularly during Saturday afternoon's big event, an hour-long Disney Parks and Resorts panel which is widely expected to further blow Star Wars Land's secrets open. (You can find a full theme-park-centric schedule of D23's panels here.)
–
For everything you could ever want to know about Star Wars Land – plus more! – be sure to check out our complete guide.
And for even more from D23, follow Orlando Informer on Facebook, Twitter, and Instagram.