Who's ready for a glimpse into… a possible future?
We don't have a crystal ball, and even if we did, 2020 has been so wild, we wouldn't trust it. But that doesn't stop us from making some educated guesses, especially concerning Walt Disney World and its MagicBand system, which is due for some pretty big changes when the resort reopens in July.
Here's what we know so far: when the parks come back online, they'll do so without FastPass+ reservations. And while hotel guests with current bookings will still receive MagicBands, that program will end on January 1, 2021. This has led many to speculate whether the twin items are being phased out, or if they are just on pause while the Disney Park Pass reservation system stays in effect until September 26, 2021.
Join us now as we speculate on how MagicBands – as well as FastPass+ – may change.
The fall of MagicBands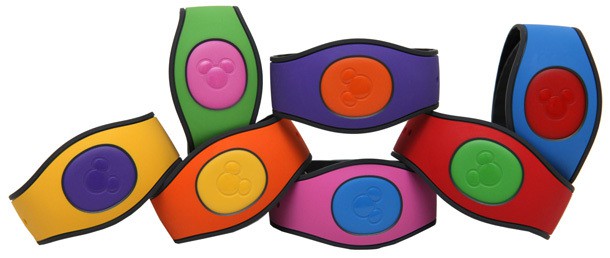 Disney has invested billions in a system that is suddenly not being used. MagicBands are a key feature to the Disney World experience, especially for hotel guests – it's your park ticket, room key, and charge card. They are also big moneymakers for Disney – check out a MagicBand kiosk for dozens of accessories and limited editions.
The wristbands will still be used by visitors when the parks reopen, yet those not staying on property will have little – if no – use for them. Why wear one if FastPass+ isn't available? Returning resort guests, meanwhile, may still use their MagicBands or purchase one at a discount, but if they choose to go band-less, their tickets and hotel key are placed on a Key to the World card (Disney's fancy name for your room key card).
MagicBands, in other words, have been given a downgrade. The question now becomes if they will be replaced by your smartphone.
The rise of the My Disney Experience app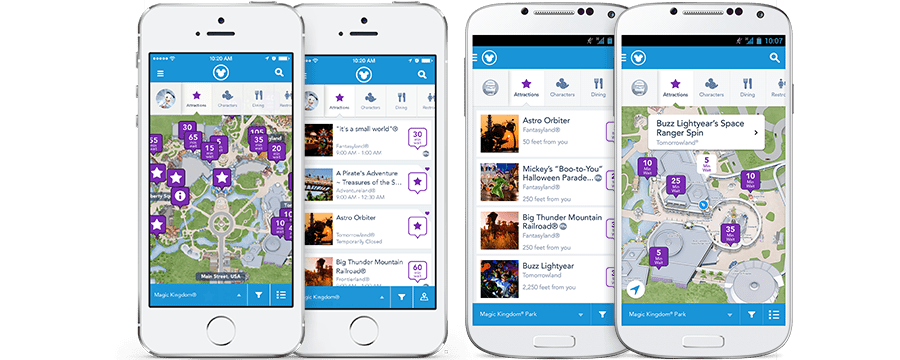 Remember the days of asking a cast member what time the 3:00 parade was? The My Disney Experience app already allows you to check park maps and showtimes, as well as order food, from your smartphone, and Disney has mentioned that new and enhanced features will bring the functionality of MagicBands to the app, as well.
Phone technology has increased since MagicBands were first introduced five years ago – picture-flashing your phone at a FastPass+ kiosk instead of using a MagicBand? This app is bursting with potential. The pandemic, though less than ideal itself, seems to be the ideal opportunity for Disney to rethink the entire guest experience, especially its wearable devices.
No touching is the present – and, maybe, the future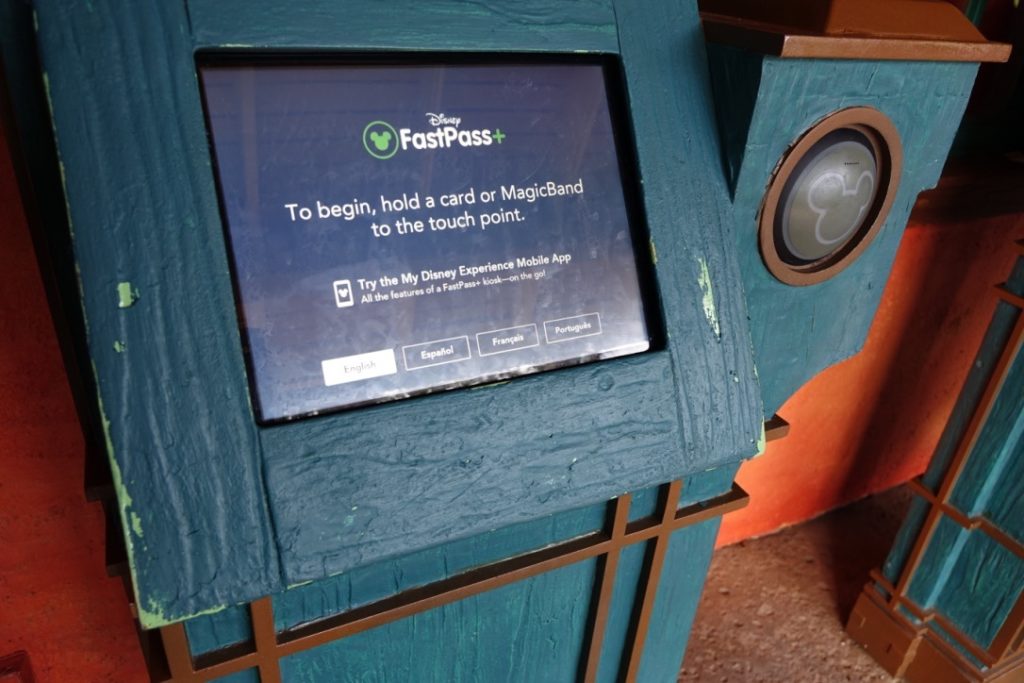 COVID-19 has made us very aware of physical contact. A few months ago, we wouldn't have thought twice of handing a cashier our credit card; seemingly overnight, we've gone touch-free. There are already touchless transactions at Disney World – mobile-ordering food, for example, is fast and convenient. MagicBands may play a role in expanding contactless transactions. We see a scenario where you connect a credit card and/or Apple or Google Pay to My Disney Experience – MagicBand purchasing power!
Hotel guests can already purchase with their bands. Look for non-hotel patrons and annual passholders to have access to the same ability – tap to purchase churros, along with both plush and Fuzzy Tauntauns for your crew. Contactless shopping could arrive, too. Think of how many hands have touched that Stitch plush – you'd feel safer scrolling store inventory on your smartphone. Just tap to purchase and pick up at the store!
One MagicBand element that may vanish is using your fingerprint at the theme parks' entry gates. (Remember, no touching!) Look for admission to be tied into My Disney Experience and for tickets to be paired with a photo. MagicBands – connected with Disney's or your bank's app – will be your no-touch credit card alternative at Walt Disney World.
What will happen with FastPass+?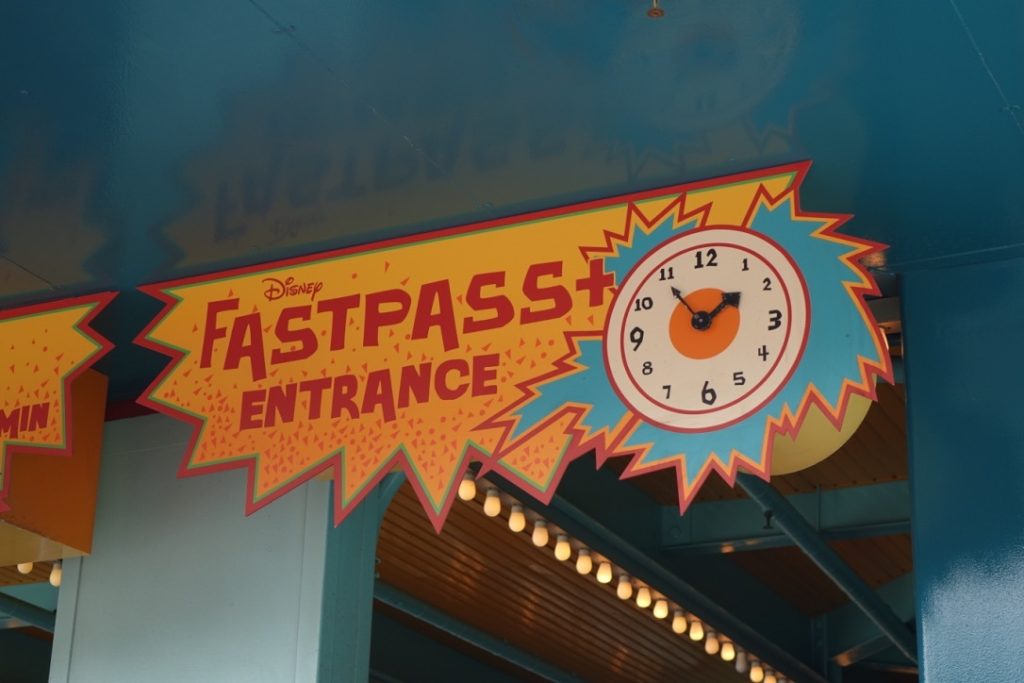 The future of MagicBands hinges largely on the future of FastPass+ . This "virtual line" system dumps people into stores, restaurants, and other attraction queues. Upon reopening, Disney parks are reducing daily attendance and putting in measures to keep parties six feet apart in lines – shutting off FastPass+ sends people into those queues and (in theory) away from places that will have a harder time maintaining social distancing, like shops.
Also, without FastPasses, the need for MagicBand plummets, especially for non-Disney hotel guests. It's true that you can still connect your park admission and PhotoPass to your wristband – yet, without attraction reservations attached to it, it doesn't have nearly as much use as it did before. And, additionally, the need to sell or purchase limited-edition MagicBands disappears.
Once the pandemic subsides and people feel safe traveling, the demand for Disney parks will return – at that time, FastPass+ (or another kind of reservation system) will also probably return. At this time, however, the My Disney Experience app will be how you reserve and use your FastPass+ reservations. (Let's not forget that mobile ticketing is already common for concerts, airplane tickets, and sporting events.)
What's that? You can't picture a park operating with a virtual queuing system that doesn't require plastic wearables? My friend, we only need to look down the road at Universal Orlando Resort (waves to King Kong) to see how Virtual Lines tied to a phone app works. And at Disneyland Resort, MaxPass is a premium service that allows you to get FastPass reservations on your phone, as well as use them for attraction entry. Attraction reservations and redemption via smartphones is already here – or, I guess you could say, the future is now.
The future is mixed
To wrap up, it's likely that MagicBands will be downgraded from "essential" to "optional." It's easy to look at the fact that Disney hotel guests will no longer get complimentary MagicBands and declare the program dead. But this is due to the Disney Park Pass reservation system – why should the resorts hand out complementary plastic that doesn't have a key (and heavily marketed) feature?
The future is likely a mix between MagicBands and My Disney Experience working side-by-side. Some guests will go all phone – with their admission, park tickets, and hotel key all on their device. Others will favor the wearable, opting for convenience.
Ultimately, though, no matter what happens, visitors will benefit when Disney creates new and convenient ways to navigate its parks.
---
What do you think the future holds at Walt Disney World? Discuss it with thousands of other Disney fans in our Orlando Informer Community on Facebook.
And don't forget to follow Orlando Informer on Facebook, Twitter, and Instagram for the latest news and tips at Universal Orlando, Walt Disney World, and other Orlando experiences.