If cold weather is not your bag of presents, then Orlando is the place to be during the Holiday season. Although it has been unseasonably warm this year, Walt Disney World and all that it encompasses can be an excellent place to experience some of Florida's best weather during this joyous time. Walt Disney World has you and the rest covered from Thanksgiving to New Year's.
Christmas
Magic Kingdom: Mickey's Very Merry Christmas Party ($86-$99) – This is Disney's signature event. On select nights from November 7th through December 22nd, people with separately purchased tickets can enjoy a Christmas themed parade, hot cocoa and cookies, along with a specially designed firework show. If you are attending on a non-party night you can still observe all the wonderful decorations including the 200,000 lights that adorn Cinderella's Castle and see a "Frozen Holiday Wish" show. Note: With a Very Merry ticket, you can enter the park at 4pm and enjoy the rides before the special holiday festivities.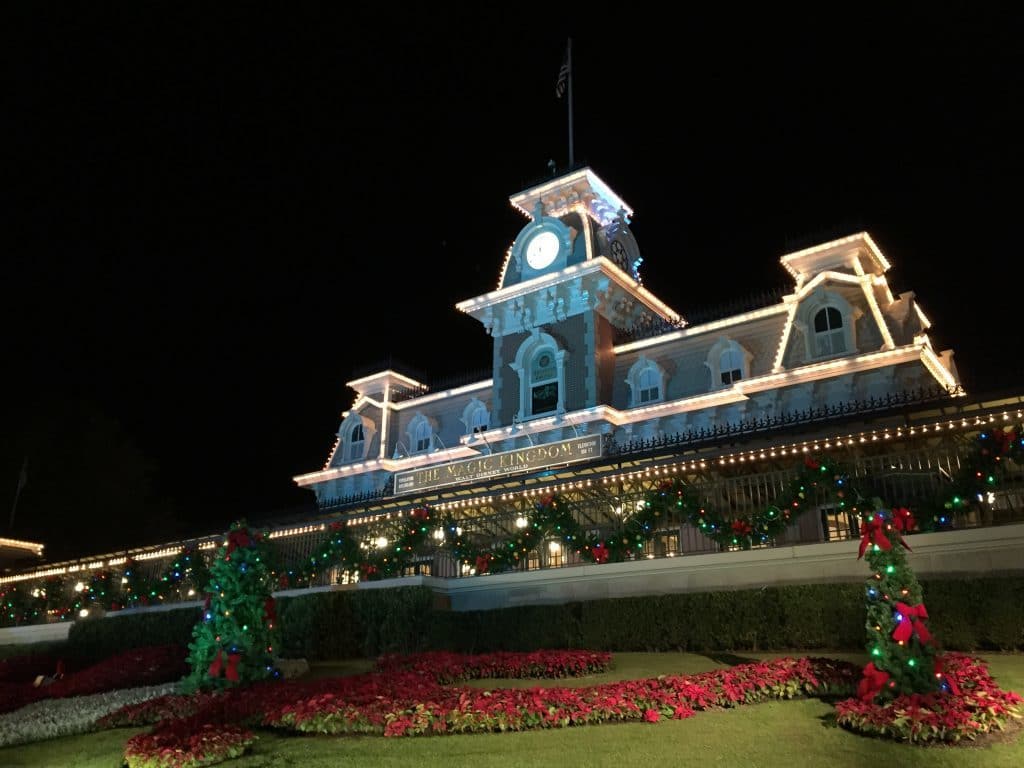 Epcot: Candlelight Processional – Epcot has Holiday traditions from all around the world, but the main event here is the Candlelight Processional. On select nights (November 25th through December 30th) a celebrity will narrate the biblical story of Christmas. A choir and full orchestra accompanies the narrator for a wonderful experience. Just a general Epcot admission ticket will allow you to enjoy this event. However, you can purchase a dinner and show ticket at various restaurants around Epcot receive first-available seating.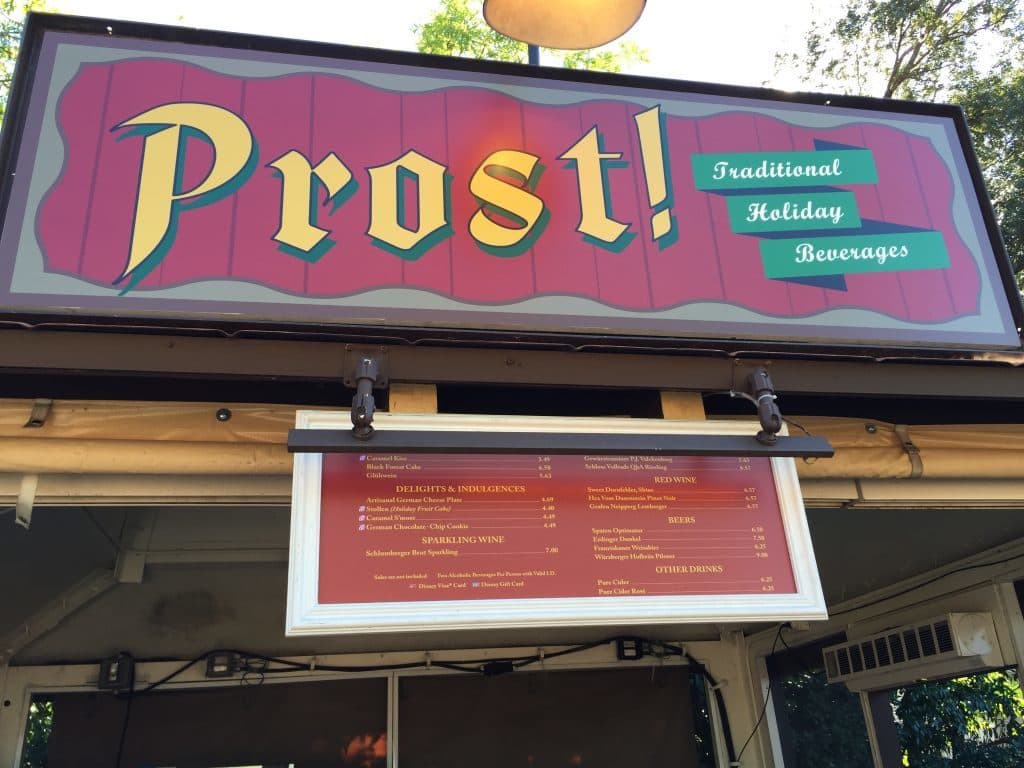 Epcot: Kwanzaa – Check out the American pavilion for a Kwanzaa storyteller describing the seven principles of this African-American holiday. Times will be listed at the pavilion or on your map.
Epcot: Hanukkah – Also, located at the American pavilion, another storyteller will be describing the history of the eight-night Jewish festival. Times will too be listed around the pavilion or on your map.
Epcot: Taste Your Way Around the World – Taste Three Kings Bread (similar to hot cross buns) at Mexico and a buche de Noel au chocolat (chocolate log) at France. Seasonal treats and drinks will be offered at just about every pavilion. Make sure to do a full loop around the park to indulge in all the delicacies.
Hollywood Studios: Unfortunately, the Osborne Light Spectacular is gone, but that won't stop Disney from trying its best with a light show of their own. New this year is a show called Jingle Bell, Jingle Bam. Experience lights and special effects with Christmas music and scenes from Cinderella and the Nightmare Before Christmas. Also, be sure to gather around the center stage of the park to watch the Santa's Gone Missing show.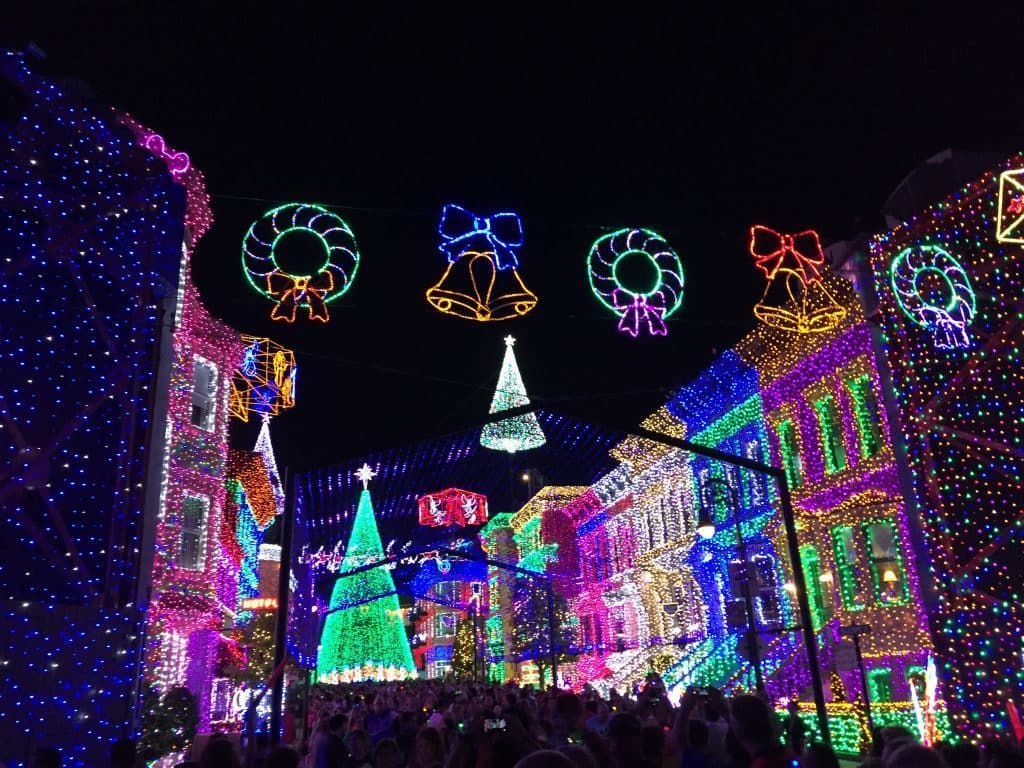 Animal Kingdom: Not much is going on at the park for the holidays, but it does feature an animal themed Christmas tree in front of the park. The park is also nicely adorned with garland and other decorations. Who knows, maybe their long delayed Rivers of Light show will debut before Santa arrives.
Disney Springs: A fun and free (no admission necessary) place to take in all the Christmas cheer. The area is amazingly decorated with lights, garland and Disney themed Christmas trees. Every night from November 11th they will have a Christmas tree lighting, an opportunity to take a picture with Santa, and live music and performances through the area. Hanukkah and Kwanzaa performers will also be around to tell their stories. A new addition this year is a drone light show! Yes, you heard me right, drones. Three hundred drones will be lighting up the night sky outlining images like a Christmas tree and peace dove all to the sound of music. This a one of a kind show not to be missed. Disney Springs is my second favorite place to be at night during the Christmas season besides Magic Kingdom.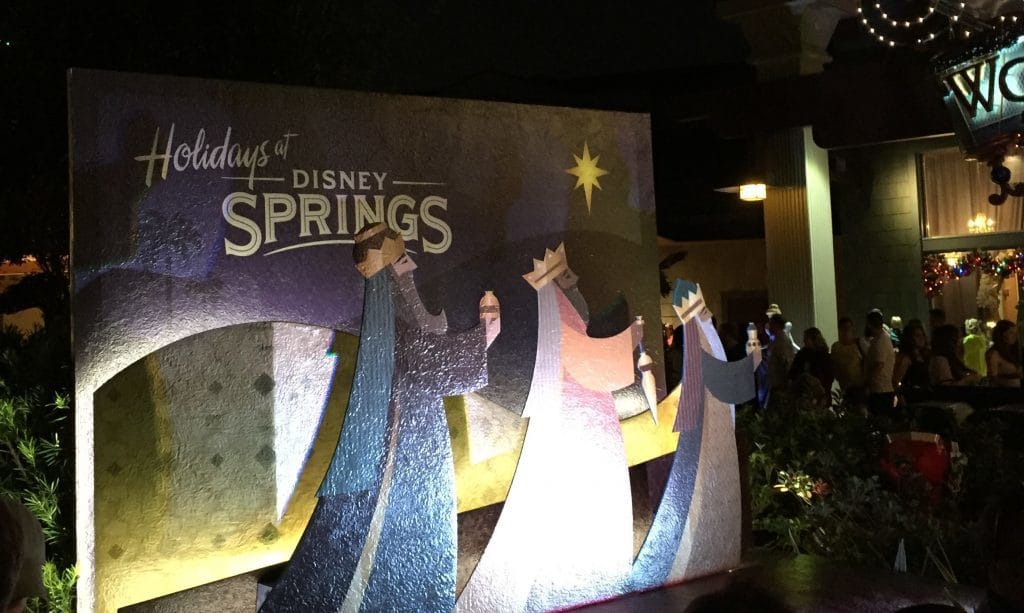 Hotel Tour: Another great thing to do without paying an admission fee is taking the tour of hotels surrounding the Magic Kingdom. Start at my personal favorite, the Grand Floridian. The hotel has a giant gingerbread house, fresh roasted chestnuts outside, and a giant Christmas tree in the middle of the hotel. Head over to the Polynesian and then to the Contemporary to check out their decorations. Finally, grab a drink and relax at one of the fireplaces located on each level of the Wilderness Lodge. Note: Mizner's lounge is currently only doing quick service, but the band outside is still playing. Hopefully, it should be back up in December.
New Year's
New Year's is THE busiest time of the year for Disney and for good reason. They have some of the best firework displays in all of Florida. Each park, EXCEPT Animal Kingdom, will be open until the New Year and have their own firework displays. Certain restaurants offer special New Year's dining packages such as the California Grill and Monsieur Paul, but expect those reservations to fill up fast. Very Important Note: Try to enter your park early and do not leave. For many years, the parks (especially Magic Kingdom) have reached capacity and have stopped letting in guests.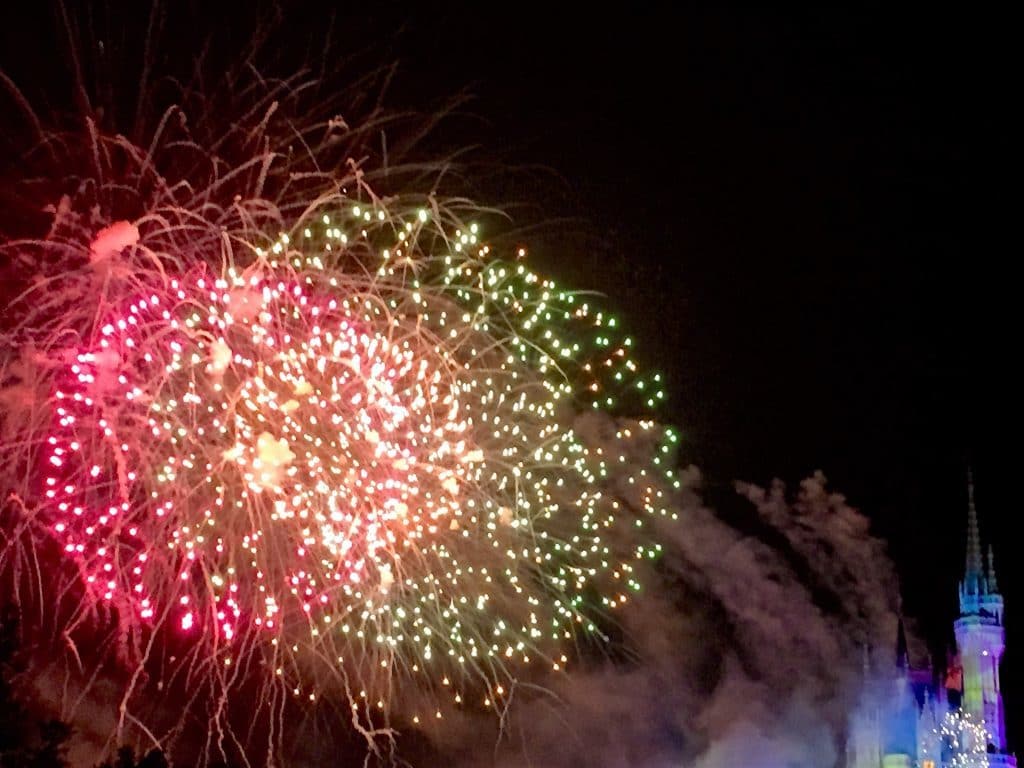 We hope this guide to Walt Disney during the holiday season has helped. Have a happy and safe season!