With just under one month until Pandora – The World of AVATAR opens to the public at Disney's Animal Kingdom, we now have some more details as to what specialty beverages guests will be enjoying this summer at the Satu'li Canteen and Pongu Pongu. The menu will consist of both non-alcoholic and alcoholic beverages, so the whole family has something to enjoy.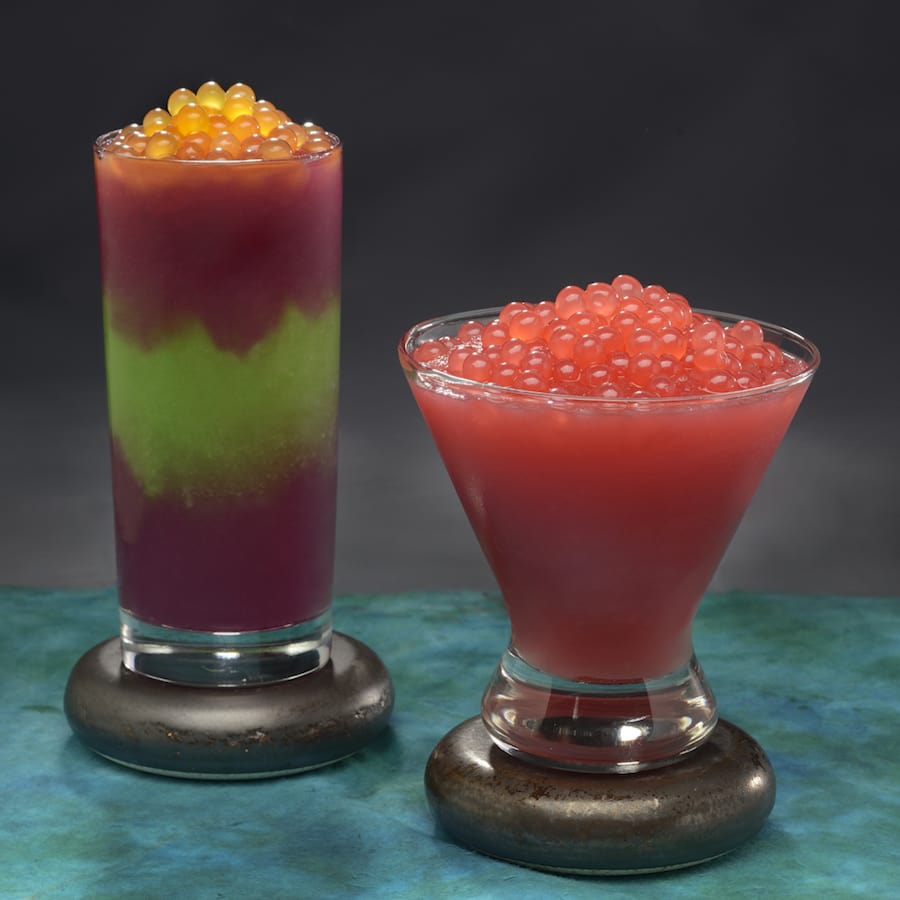 One of the nonalcoholic drinks is called the Pandoran Sunrise, which was designed to compliment the "pods," or (bao buns) and bowls at Satu'li Canteen. The drink is described as a non-alcoholic mix of tropical Juices blended with Powerade Melon. You can get the drink in a Satu'li Canteen Flute Flask to take home as a souvenir.
There will be a specialty wine called, fitting enough, Banshee, which is an actual winery company based out of Napa Valley. Options include a Chardonnay and Banshee Pinot Noir, and a Dreamwalker Sangria with a splash Blue Curaçao.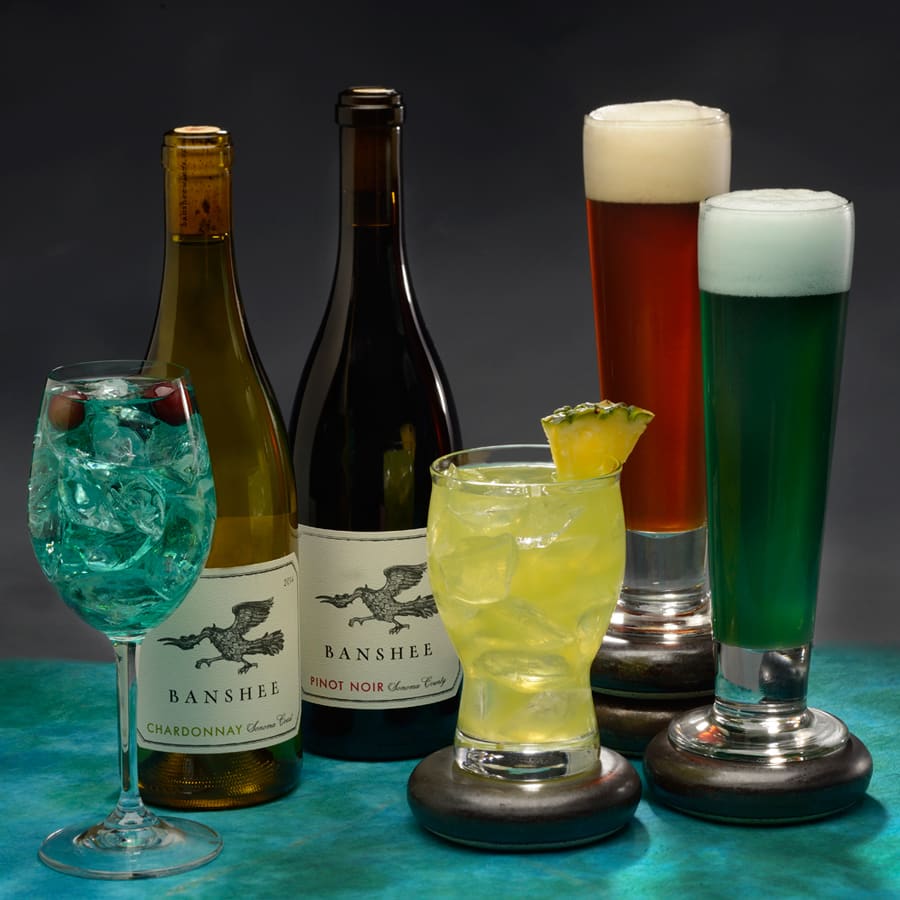 There will also be two ales available for purchase, including Hawkes' Grog Ale with a fruity hop character, which is described as a taste of apricot and peach, a hint of wheat on the finish. The other ale available will be Mo'ara High Country Ale, which is described as a malty amber ale with the aroma of herbal spice hops and tastes of caramel, toffee, and nuts. Both the  Hawkes' Grog Ale and the Mo'ara High Country Ale will also be available on tap and have the option of a souvenir mug.
Over at Pongu Pongu, guests can enjoy a Night Blossom frozen drink, which is a non-alcoholic mixture of limeade with apple and desert pear flavors topped with passion fruit boba balls. This can also be purchased in a souvenir mug. For the adults, there is the Mo'ara Frozen Margarita, which is served with Sauza Conmemorativo Añejo Tequila with strawberry and blood orange flavor topped with strawberry boba balls, also available in a souvenir mug.
Pandora – The World of Avatar officially opens on May 27, 2017 at Disney's Animal Kingdom.
–
For the latest news, tips, and more at Universal Orlando, Walt Disney World, and other Orlando attractions, be sure to follow Orlando Informer on Facebook, Twitter, and Instagram.