UPDATE (8:45 am 10.16.18): today is the day that the new, date-based pricing structure goes into effect at Walt Disney World Resort. To commemorate the occasion, Disney has released this infographic, to try and help explain when the new system will cost guests less or more when heading out to the parks: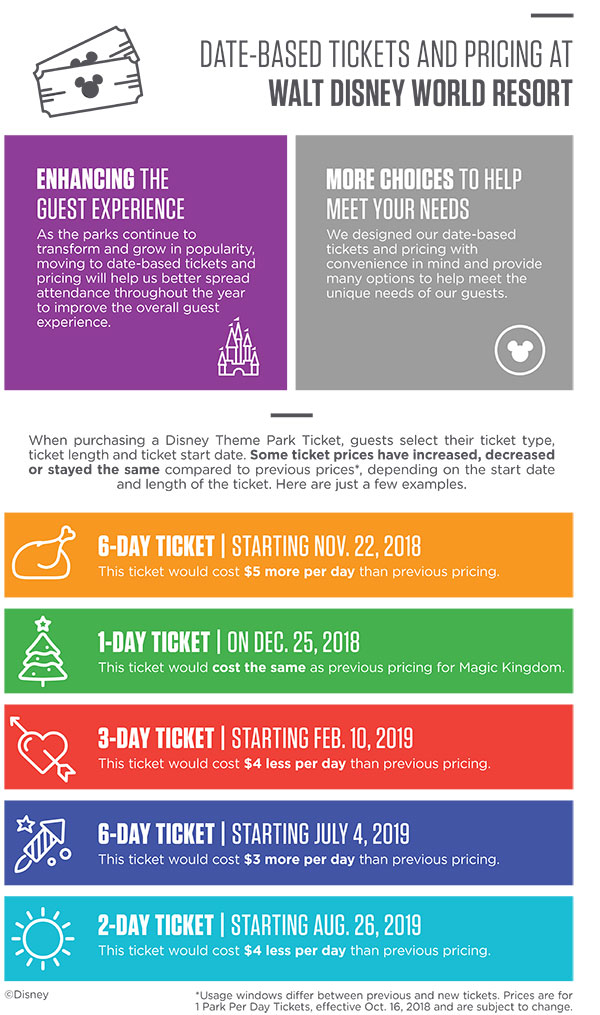 Furthermore, today is also the day that prices went up almost across the board at the resort, from parking to annual passes to, in some cases, MagicBands.
–
2016 was the year that the pricing game at theme parks changed forever.
In baby steps throughout that 12-month period, both Disney and Universal led the way in disrupting the decades-long practice of having a systematic, across-the-board pricing structure for all of its tickets, whether they be for one or multiple days or for one or multiple parks. Starting in February at Walt Disney World Resort and then in fits and starts thereafter at Universal Orlando Resort (May is when the new policy was instituted for passes purchased at the gate, and November saw it applied to online sales, as well), guests would now pay a dynamic, seasonally-based price for one-day admission, depending on the time of year and how busy the theme parks were expected to be for that day.
The move wasn't particularly unexpected, given that a number of other travel-related industries have been steadily going this way for some time now, most especially airlines and hotels. And, what's more, there are benefits given to both parties involved in the transaction: from the theme-park operators' perspective, it can net them more money in their pockets, as they're now able to charge more for the most popular times of the year (such as the week of Christmas); from consumers' point of view, meanwhile, it can act as a deterrent to a wide swath of other guests, helping to redistribute crowd levels during certain sections of the year.
It should come as no surprise, then, that Disney has just today announced that it's going full-hog into the date-specific pricing model, expanding it to include multi-day tickets; from October 16, 2018 onward, families will have to price their vacations differently depending upon which part of which month they'll be arriving at any of the resort's four theme parks.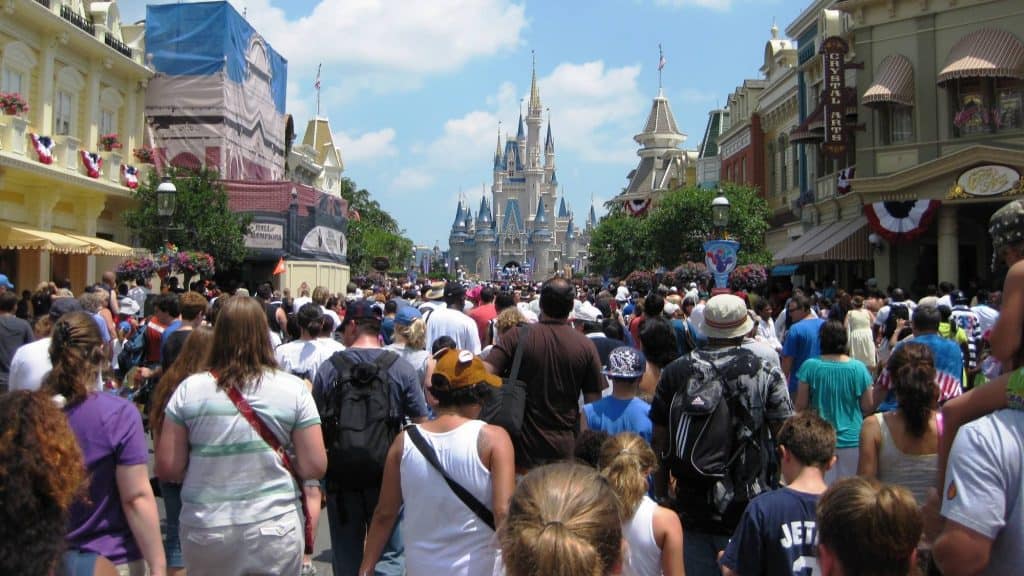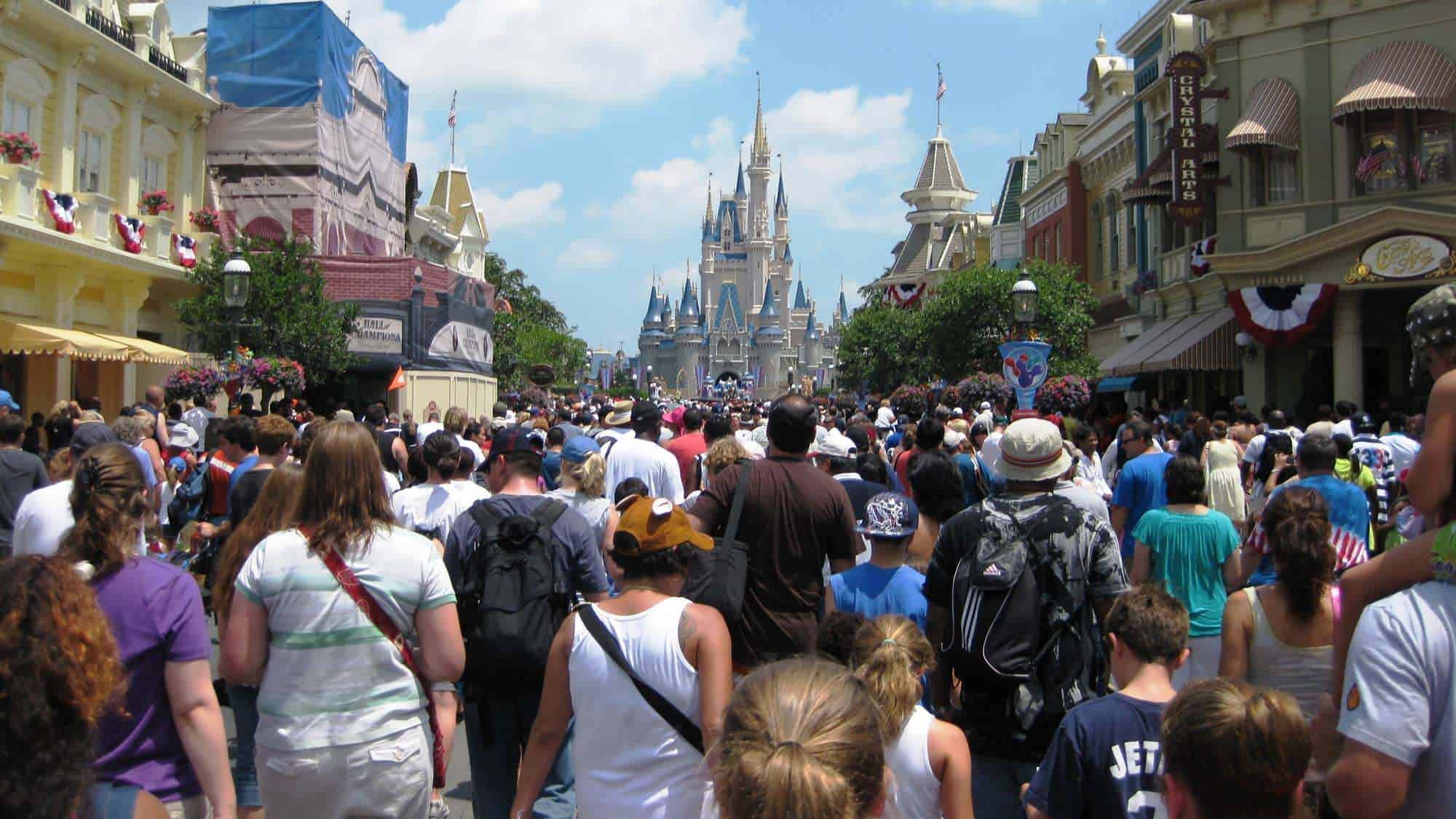 Does all this seasonal mumbo-jumbo give you a headache? No problem – let's give an example, just to bring it down to a practical level.
Let's say you were heading to Disney World on April 29, 2018 just for one day (we're keeping it one-day for the time being, just to get our ticketing feet wet). Since it was labeled as a "regular" date by the Mouse House, you would've spent $119 to head to Magic Kingdom (because it's the most popular theme park in the world, Disney is able to charge just a bit more for it than any of the others), $114 for either Epcot, Hollywood Studios, or Animal Kingdom, and $174 for a Park Hopper ticket, which would enable you to, well, hop to and from any of the four parks to your heart's content. A visit on April 6, meanwhile, would've cost you $129 for Magic Kingdom, $122 for the others, and $184 for the ability to Park Hop – the "peak" pricing level, since crowds were expected to be heavier on that day.
Now, let's look at those same dates for a trip to Universal Orlando. April 29, 2018 was designated as a "value" date, just as it was at Disney, which means a one-park ticket (you choose whether it's Universal Studios Florida or Islands of Adventure) would have gone for $115, while the two-park option (you can park hop between the two) came in at $170. And that April 6 excursion would've bumped everything up to "anytime" pricing, which means $124 and $179, respectively.
While there's currently no pricing calendar for Disney World's new multi-day tickets, Disney has already gone ahead and announced that two factors will determine their overall price: the number of days that a guest is purchasing and the first date that this span falls upon. (Also, if you just really don't want to have to pick a date upfront, the company will offer a flexible option for a premium [not unlike what Universal already does with its Halloween Horror Nights admission]). Furthermore, the expiration period for each park pass will change starting on October 16, as well; whereas guests previously had 14 days after the first day of a ticket was used, they now will need to use up all of their days within a much tighter window – typically, just two or three days added on to the length of their pass (so, for example, a four-day ticket that's valid starting on November 12 would be good until November 18).
If this sounds like purchasing admission to Walt Disney World is now more complicated than ever, you're not wrong. But don't worry – Disney will have a whole new slew of tools available to help walk you through the changed process, including a revamped "online vacation-planning destination" that will point out cheaper dates to help bring the prices of your tickets down. According to the company:
These changes are designed to simplify the booking experience, give guests an enhanced way to purchase theme-park tickets, and help them more easily plan the Disney vacation of their dreams.
Given that Universal followed suit shortly after the Mouse House first instituted dynamic pricing for one-day passes, it's probably a safe bet that Universal will shortly incorporate these changes into its multi-day tickets, as well – though we will, of course, have to wait for an official announcement, one way or the other.
–
Be sure to follow Orlando Informer on Facebook, Twitter, and Instagram for even more goodies.