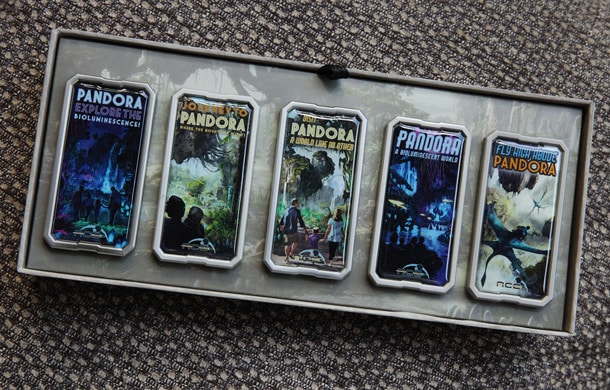 With the grand opening of Pandora – The World of AVATAR just a few months away, Disney announced one of the first pieces of Pandora merchandise you'll be able to purchase, a set of 5 pins themed after the giant posters that adorn the construction walls near Tiffins Restaurant in Animal Kingdom.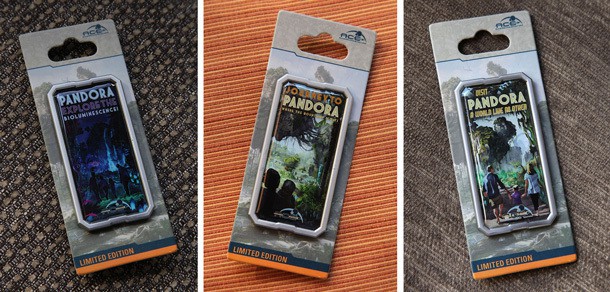 The first pin in the series was released today (top left), and each following pin will be released monthly, until May. The second pin will be released on April 6 (middle), and then the third on May 4 (far right). Each one will have an edition size of 1,250 and will be available inside the Discovery Trading Company gift shop inside Animal Kingdom. The final two pins will only be available in a five-pin boxed set, which will have an edition size of 250 and be available on the grand opening of Pandora – The World of AVATAR, which is May 27.
The posters were designed by Dylan Cole, who also worked on Disney's "Maleficent" film, and is the Co-Production Designer for the up and coming "Avatar" movie sequels.
For the latest news, tips, and more at Universal Orlando, Disney World, and other Orlando attractions, be sure to follow Orlando Informer on Facebook, Twitter, and Instagram.