The latest water slide at Disney's Typhoon Lagoon, Miss Adventure Falls, will officially be opening on March 12, just in time for the big Disney spring break crowds.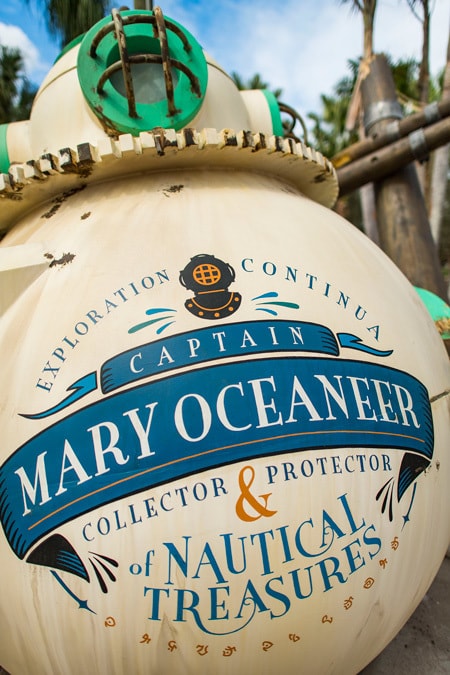 In this new attraction, guests follow along with Captain Mary Oceaneer and her ocean treasures she's discovered over the years. The story goes that Mary got stranded at Typhoon Lagoon after a severe storm, and now guests can venture down this new family water slide and view her various treasures that she has collected, such as her dive bell, which can be seen above.
Miss Adventure Falls is described as a family raft ride is located next to the Crush 'N' Gusher water slide in the park. This is the first addition to Typhoon Lagoon in over 10 years.
For the latest news, tips, and more at Universal Orlando, Disney World, and other Orlando attractions, be sure to follow Orlando Informer on Facebook, Twitter, and Instagram.